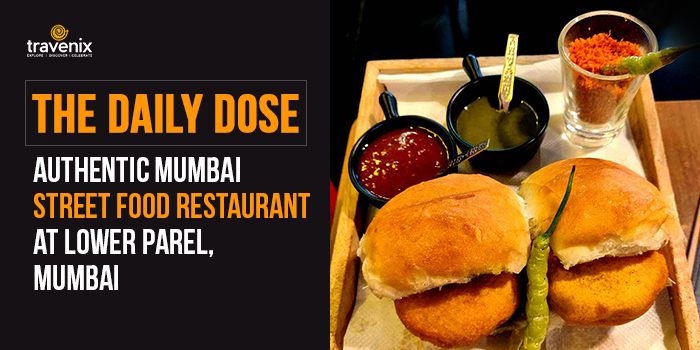 The Daily Dose – Authentic Mumbai Street Food Restaurant at Lower Parel, Mumbai
Looking for a place where you can taste the authentic Mumbai Street Food with cocktails/mocktails and also enjoy entertainment on a big screen? The Daily Dose is just the place for you! Located inside the famous High Street Phoenix mall; besides Tea Villa Cafe opposite to Skyzone mall, the place was previously known as Hideout Cafe and Bar but after little renovation; it has now changed its name to "The Daily Dose".
The restaurant is well known for its succulent Vada Pav, Butter Dosa, and massive Paneer Tikka Sandwich. There are many more dishes to try out there that are definitely going to win your heart. Some of their best dishes are:
1. Tamera (Brown Sugar) Toffee Apple
This rum-based cocktail is a perfect blend of diced apples, caramel sauce, Bacardi black (dark rum), apple juice, lime, mint leaves, soda, and Sprite. The ingredients of the drink really complement each other.

2. Planters Punch
This is another rum-based drink with a mix of white & dark rum and mixed fruit juice to refresh you with its lasting tangy flavor.

3. Mulgapudi Idli
Coated with Mulgapudi and ample amount of Ghee, these idlis become so soft and tender that they just dissolve in your mouth. They are served with multiple chutneys and are a must try here.

4. Indori Poha
If you are a Poha fan, you should try this dish. Fluorescent yellow in colour, this fresh, soft Poha loaded with crispy peanuts, onions and topped with coriander and sev is just amazing!

5. Mumbai Vada Pav
This soft, chewy pav and the crispy, deep-fried spicy, piquant vada served with teekhi and meethi chutney accompanied by green masala and fried green chillies offer a wonderful contrast in taste and texture. How can you resist this Mumbai classic?

6. Sabudaana Vada
This deep fried snack served with sweet curd, chilli and dry chutney is so soft that it just melts in your mouth.

7. Butter Dosa
This amazingly crispy Dosa served with 2 chutneys and sambar is addictive and super delicious. You can't ever go wrong with a dosa!

8. Paneer Tikka Sandwich
This is an unbelievably soft and tasty sandwich served with green chutney and tomato sauce. The bread slices are buttered and stuffed with the perfect juiciness of veggies and unbeatable taste of cheese.

9. Bombay Masala Pizza
This thin crust pizza topped with chatpata masala has a slightly tangy taste with an elegant aroma and goes well with the Tamera Toffee Apple drink.

10. Paan Milkshake
This cooling and refreshing summer drink made from paan or betel leaves is surely going to tickle your taste buds. You are going to love the real burst of paan and density of the milkshake.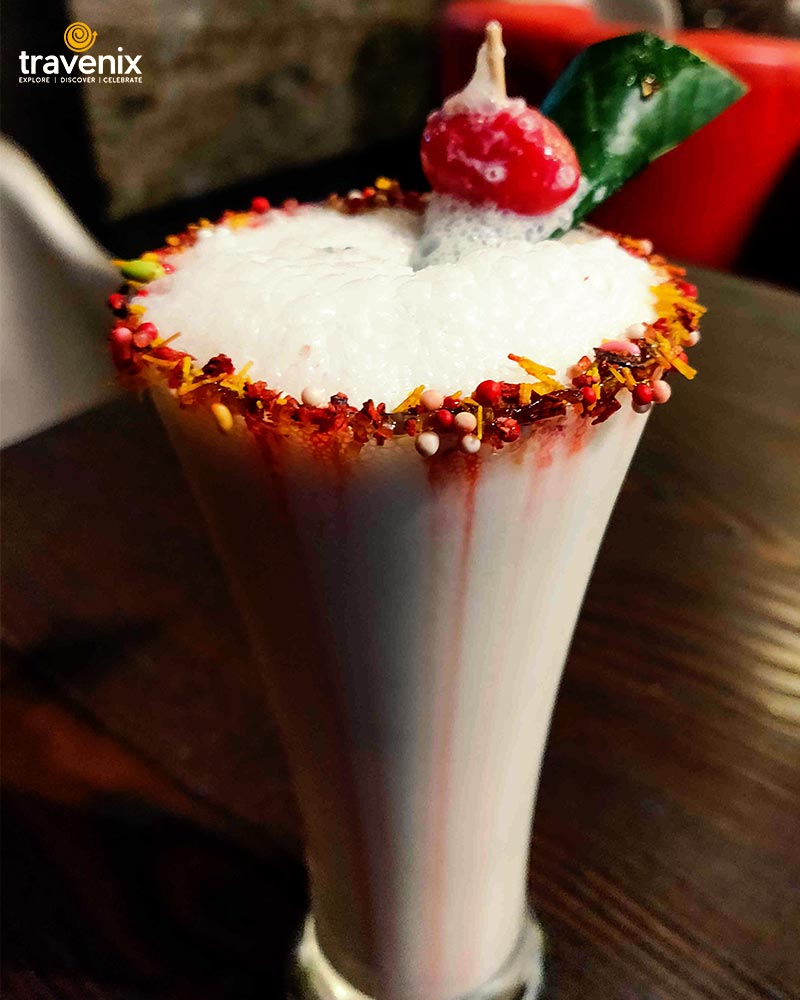 All in all, The Daily Dose, with a pleasant and sober ambience, stands among the most preferred restaurants in Mumbai that offers good quality and enough quantity food at a reasonable price. You must try this place to enjoy the authentic taste of Mumbai food.
Latest posts by Vibha Sharma
(see all)