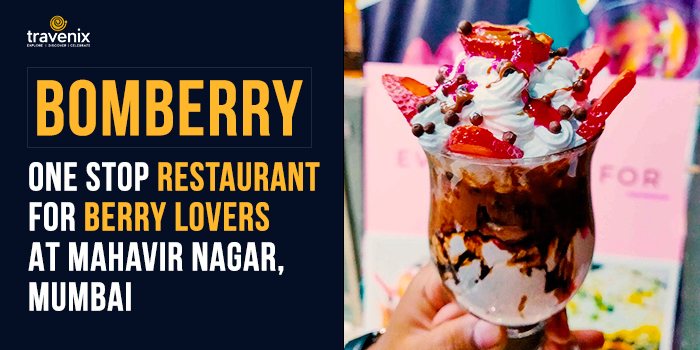 Bomberry – One Stop Restaurant For Berry Lovers at Mahavir Nagar, Mumbai
If you are hungry and looking for a small and beautiful place with the best quality food service near Tardeo, Bomberry is the one worth trying. The ambiance is very calm and the interior is decorated with pictures revealing the history of Mahabaleshwar.
Not only this, to ensure that their guests have a pleasant eating experience; they have tied lovely guest messages with photo clips.
Their extremely delectable food with top-notch dessert and shake options makes this place unique. The staff is really polite and courteous. Below are a few of the must-try dishes:
1. Cheese Bombarded Sandwich
Well toasted and crunchy, this multi-layered sandwich is loaded with veggies, a layer of mayonnaise, in-house sauces and a lot of perfectly melted cheese. The Oregano and Chilli flakes on top will make you drool!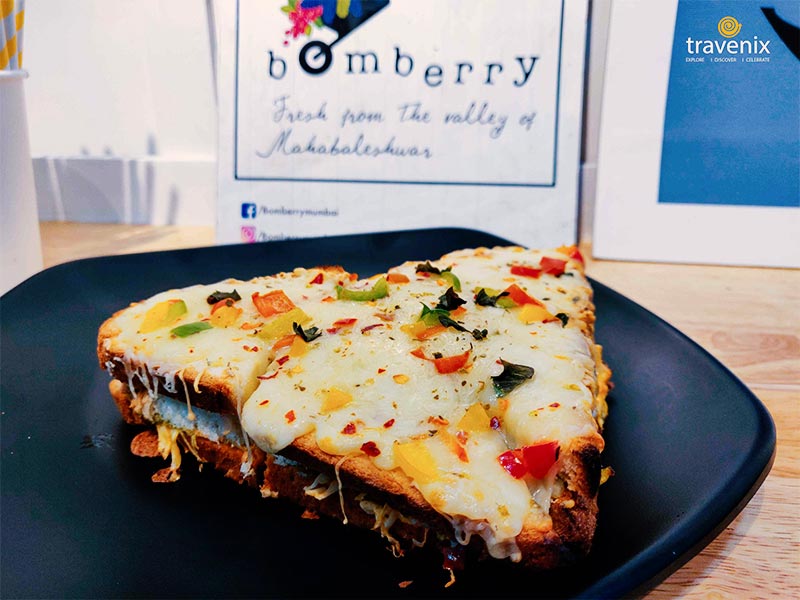 2. The Berry Cream
If you are craving for berries, this is the right place for you. The Berry Cream is fully loaded with mulberry, strawberry and fresh cream but is extremely light and fresh; and tastes sweet and tangy.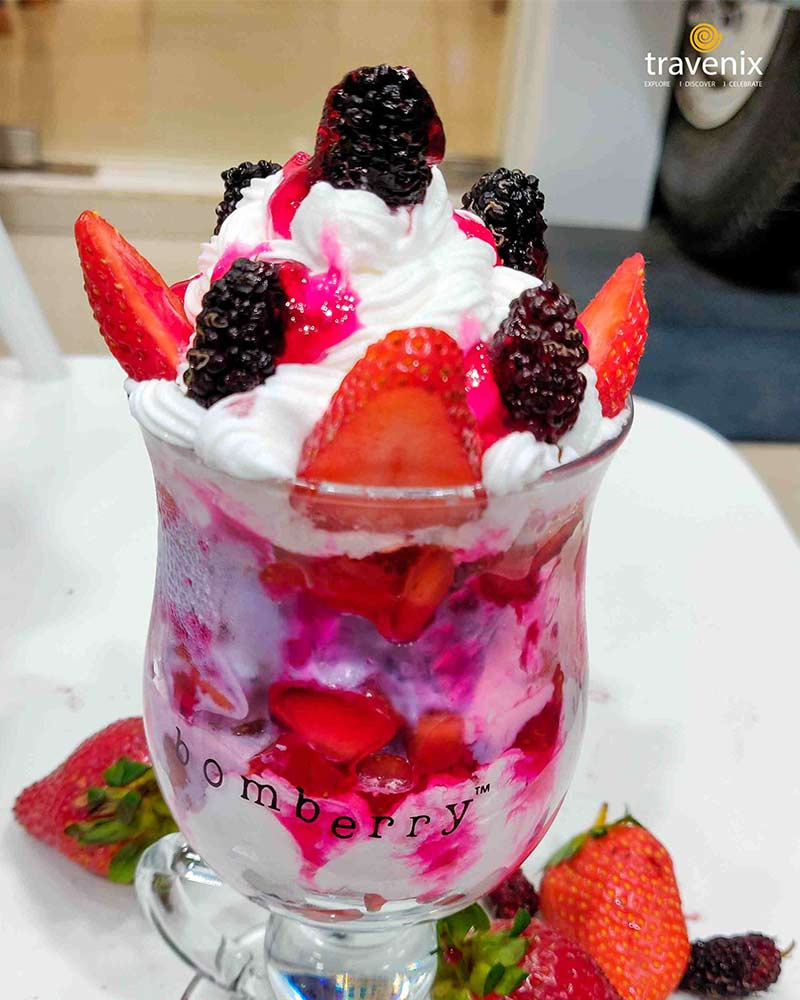 3. Ratnagiri Mastani
Looking for a smooth mango shake in this scorching heat? Try Ratnagiri Mastani at Bomberry. This thick mango shake prepared with freshly cut mangoes and topped with pistachio nuts is a mouthwatering beverage.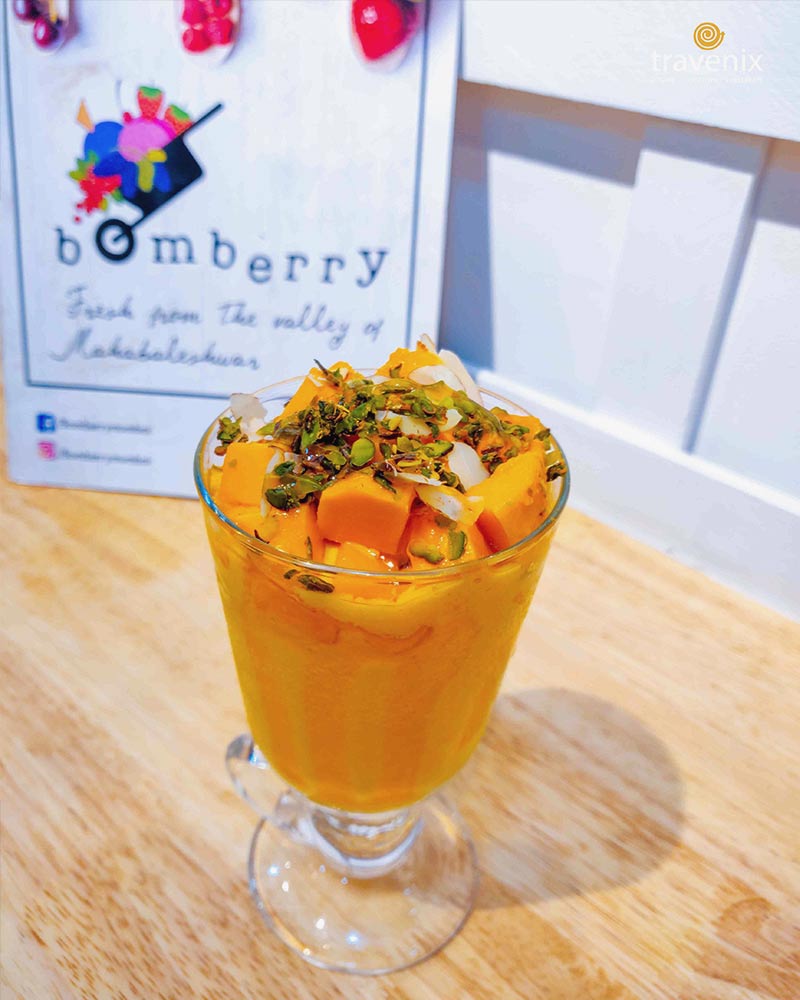 4. Chocoberry Nutella Cream
Fond of Nutella? Then this is the perfect dessert to satisfy your Nutella cravings. Made out of Fresh Cream, Nutella, Chocolate Chips and Strawberries, this dessert feels light on the stomach and has a perfect balance of sweetness.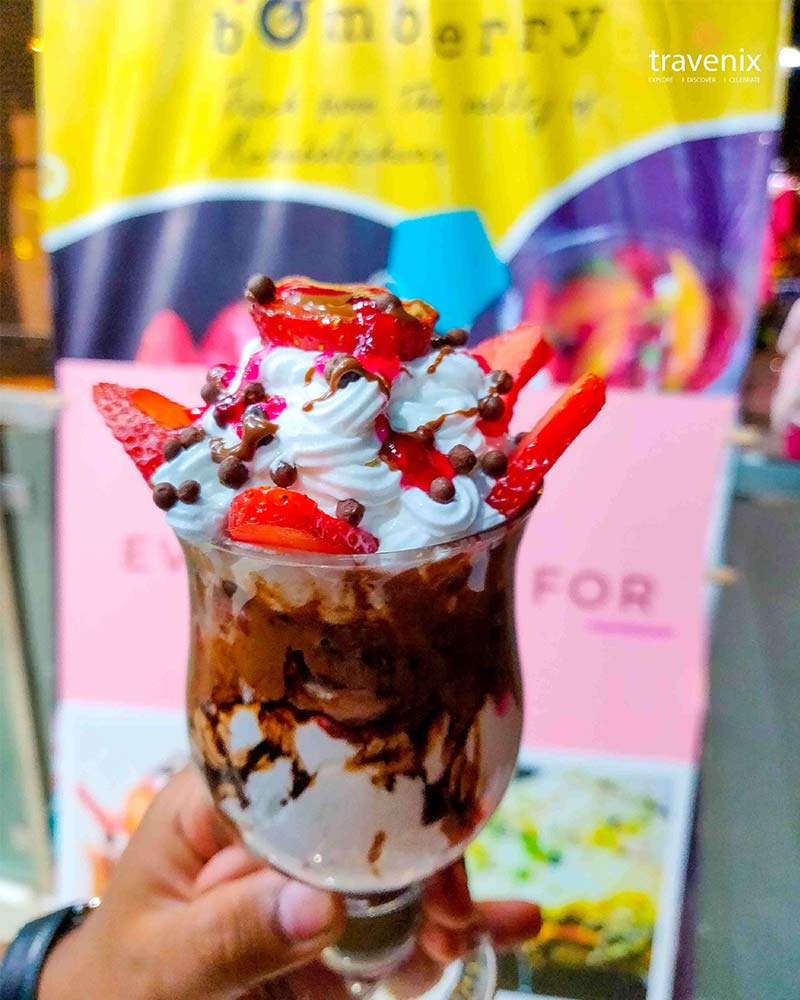 5. Two Faced Crostini
This crostini is loaded with lots of cheese – Mozzarella and Amul Cheese to be precise, loads of veggies and paneer; and is a delicious fusion of Indian and Italian cuisine. Extremely yummy and definitely worth a try!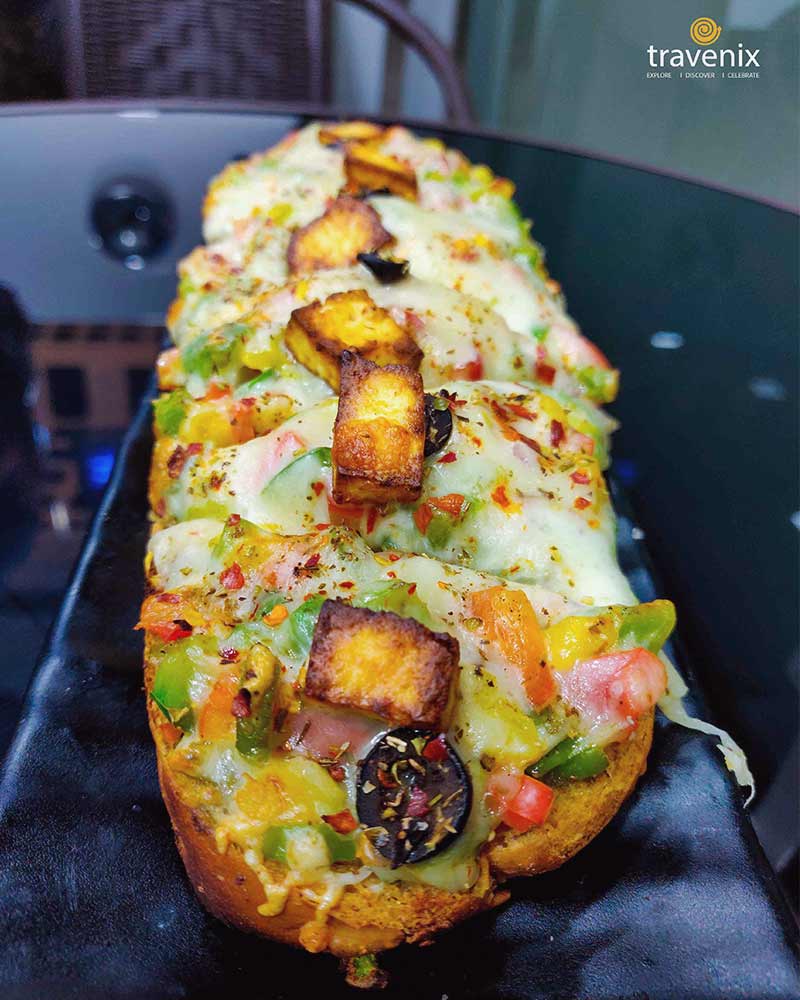 All in all, Bomberry, a small and cozy food outlet, provides you with a good selection of food and drinks at a reasonable price. So, it is one of the affordable restaurants. Visit today and treat yourself with the specialities of Mahabaleshwar there.
Latest posts by Vibha Sharma
(see all)