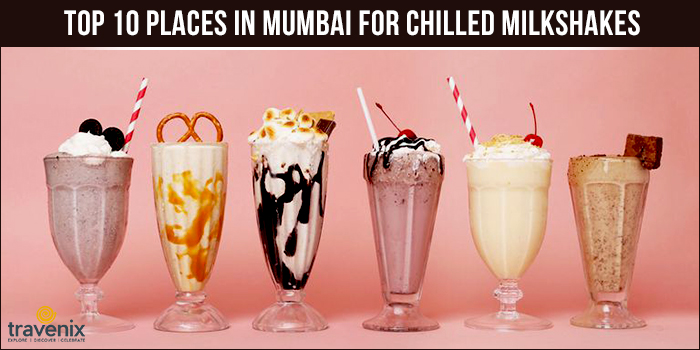 Top 10 Places in Mumbai For Chilled Milkshakes
It's not summer until you've sipped on some cool milkshakes! There is nothing more satisfying on a particularly hot summer afternoon than a combination of ice cold milk and ice-cream, topped with the goodness of some fruity or chocolaty syrup.
Milkshakes For The Win! 
Whether it is about getting creative with the simple vanilla milkshake or coming up with absolutely innovative combinations, Mumbai is taking the bar higher up for milkshakes. Follow us as we discover some of the best milkshakes that you can try in Mumbai.
1) Bachelorr's
The area around Bachelorr's tends to stay crowded at night because it's a popular hangout place. The limited seating area isn't really a problem for the cafe — they serve their customers while they stay inside their cars on the road too! Since the time that this small food joint started in the 1930's, it has been serving some of the best ice-creams, sundaes and faloodas. We highly recommend their Chocolate Milkshake.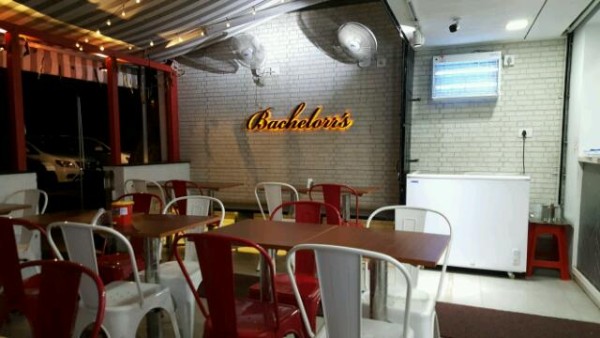 Where: Chowpatty, CST, Bandra
2) Shakey Wakey
Shakey Wakey is your answer to all those midnight cravings for a sinfully loaded chocolate milkshake; they are open till 3 AM! Their Litchi, Strawberry and Ferrero Rocher milkshakes explode with flavor, while Cheesecake and Brownie milkshakes are something we'd love to try for their uniqueness. They also have refreshing juices and healthy smoothies along with light snacks on their menu.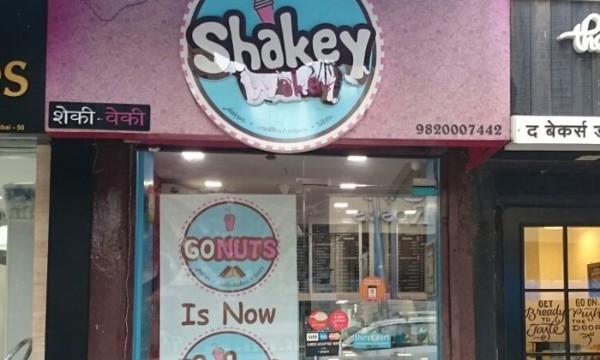 Where: B. R. Ambedkar Garden, Shop 3, Shaktiraj Co-operative Society, 602, Dr BR Ambedkar Rd, Pali Hill
3) ChillOz
You can take any milkshake of your choice at ChillOz and turn it into a sinful delight — they have special add-on options for choco chips, dry fruits, nutella, kit-kat and more. While all the usual fruit and chocolate milkshake options are obviously there, the protein shakes are a special addition on their menu to appeal to all the gym junkies out there.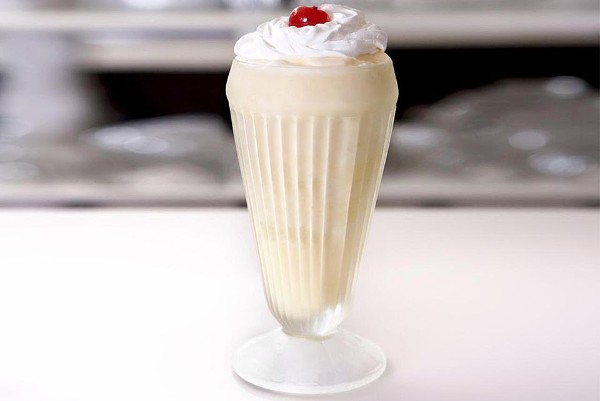 Where: Pali Hill, Bandra
4) Keventers
Ever since Mumbai got hold of New Delhi's precious Keventers milkshakes, its branches have cropped up in almost every area of the city. Combined with their thick, tasty milkshakes, it's the excitement of getting your hands on their cute little milkshake bottle that adds to the experience. Those who love chocolate shouldn't give their Hazelnut Chocolate and Chocolate Mint Milkshake a miss.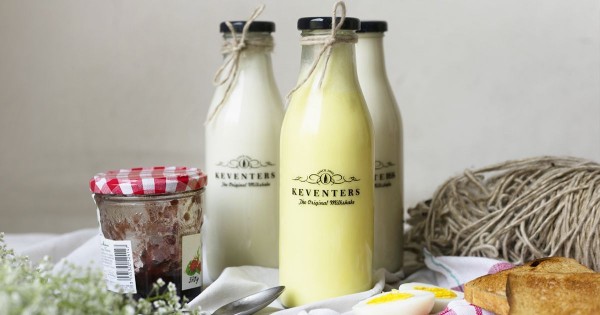 Where: Charni road, Thane, Bandra, Powai, Versova, Chakala, Kandivali, Borivali, Andheri, Mahakali, Vile Parle, Juhu, Chembur, Mulund, Ghatkopar, Kurla, Malad, Nerul, Vashi
5) Sweetish House Mafia
Sweetish House Mafia is a typical dessert lover's delight: it has ice-creams, sundaes, cookies and shakes. Though options for shakes are quite limited, we're aren't complaining because they have covered all the good ones on the menu. They have Nutella, Double Chocolate Chip Cookie, Peanutella and more. The Chocolate Chip Cookie deserves a special mention though; it is absolutely delicious!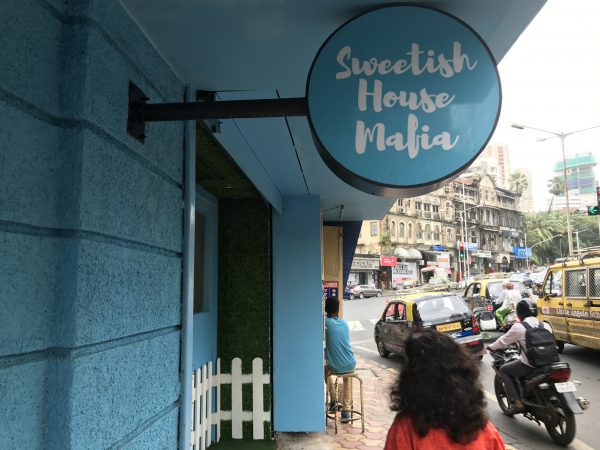 Where: Lower Parel, Bandra, Andheri, Thane, Nariman Point, Ghatkopar, Kemps Corner
6) The J
While The J's fries take all the limelight away when it comes to the restaurant's best food, milkshakes share the title when it comes to the beverage section. Their Caramel Parle G milkshake is a stunner that will take you back to your childhood days when dunking the biscuit in milk was a part of the morning routine. The J also has another unique cakeshake: Belgian Chocolate Cupcake paired along with Chocolate Ice-cream; don't miss it!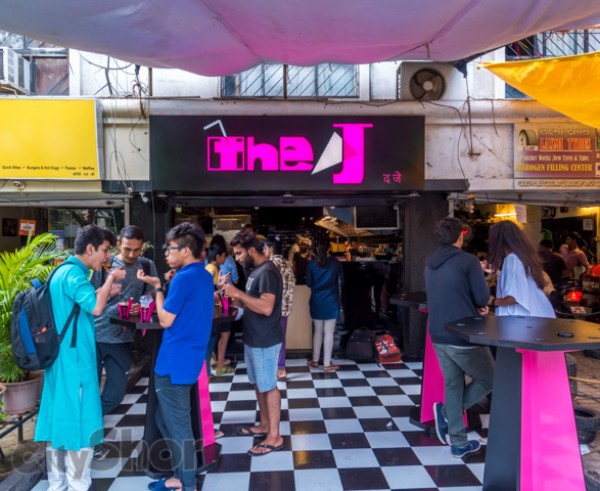 Where: Churchgate, Andheri, Vile Parle, Bandra, Thane, Vashi, Chembur, Borivali, Bhayandar, Versova, Ghatkopar, Kandivali, Malad
7) The London Shakes
The London Shakes' eccentric combinations sound absolutely ridiculous, but they are infact delicious — Panipuri Shake and Tutti Frutti Shakes are brilliant examples of that. If you'd like to go for a safer and less experimental option, go for their Chocolate Strawberry or Kit Kat Shake. Following the footsteps of Keventers, The London Shakes is also giving out their little milkshake bottles as an extra incentive to their customers!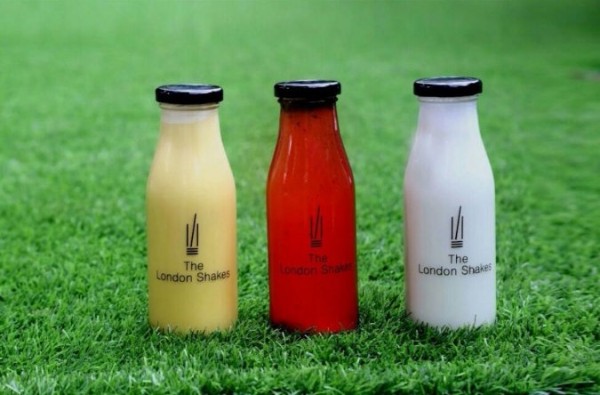 Where: Santacruz, Mulund, Ghatkopar
8) Shake Shop
One look at the Shake Shop's menu and you realize how seriously they take their milkshakes; they are divided into three main types: White, Milk and Dark. While the dark category has coffee roasted almonds and hazelnut on the list, the milk one offers strawberry and cream along with a banana shake. The white variety is reserved for kit-kat and oreo. Also add to this, a different category of cheesecake shakes! All these choices can get a little too overwhelming, but be assured because they seldom go wrong with their milkshakes.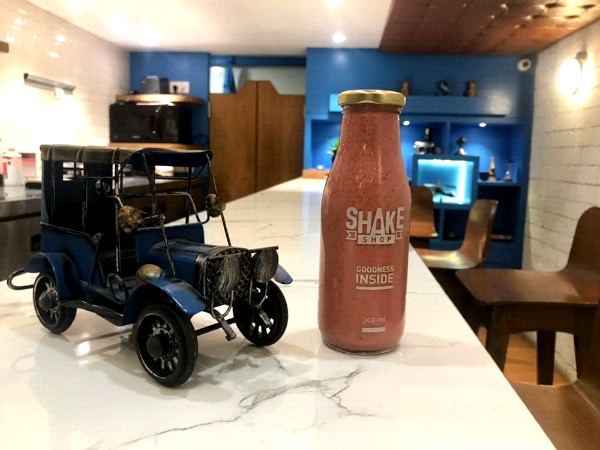 Where: Shop 4, Nebula Co-operative Housing Society Ltd, Andheri Lokhandwala, Andheri West
9) Mister Shake
We love that Mister Shake's fruity shakes have some unusual names up on the menu. You don't generally expect to see muskmelon or dragon fruit making it to the list. You should try those if you are feeling a little experimental, but our gut tells us to go with Strawberry Kiwi and Brownie Blast Shakes. Expect a rich, creamy texture to your milkshakes, they are really well made. This place remains open till 2 AM, so you can drop in there after a late dinner too.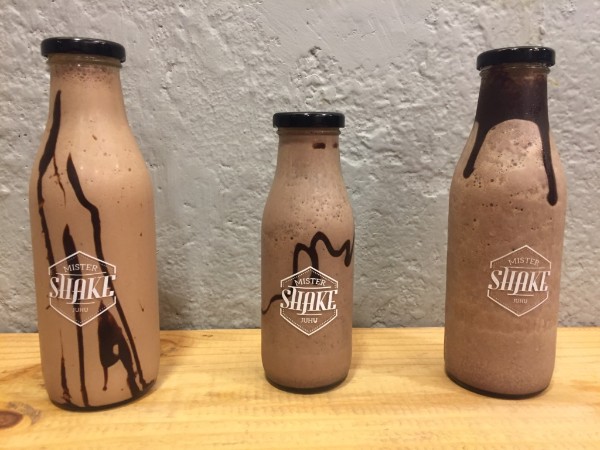 Where: H.KWX, 9/3, Juhu Scheme, Gautan 2, N.S. Road, Vile Parle West, Mumbai
10) Sweet Castle
A newly opened cafe in Lokhandwala, Sweet Castle has already impressed with its quality milkshakes and waffles. Their Mint Oreo, Blueberry Cheesecake and Bubblegum Shake are our favorites in the milkshake section, while for waffles, we'd recommend trying out their magnificent Chocolate Avalanche. If you're in a hurry to rush somewhere, just pick up their pocket waffles and go. Each one costs only Rs 89!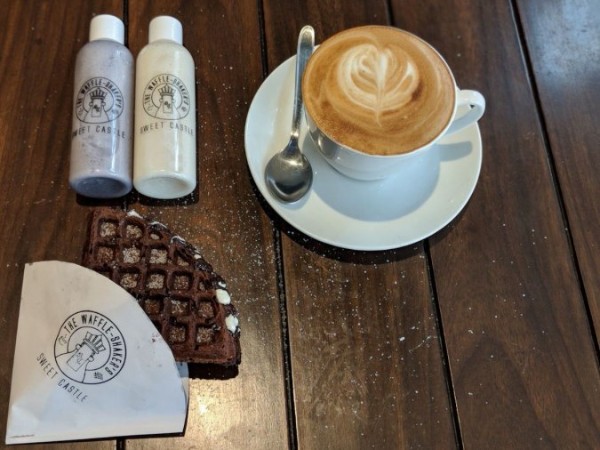 Where: Shop 11, Kamdhenu Shopping Center, Next to Domino's Pizza, 1st Cross Lane, Lokhandwala Complex, Andheri West
We're sure there are many more places in Mumbai which make some great milkshakes. Tell us about your favorite places for milkshakes in the comments section below. Also, check out our list of best juice centers in Mumbai for those times when you are craving for a fruit punch.
Image Credits: Zomato, NearBuy, Littleapp, Scroll.in, The Spruce, Cuty Shor, Mefoodoholic, FBAI, Delish
Latest posts by Vibha Sharma
(see all)