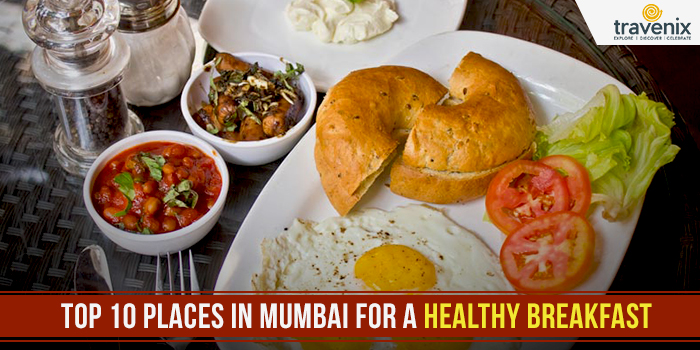 Top 10 Places In Mumbai For A Healthy Breakfast
For almost every Mumbaikar, mornings are all about rushing to work. While it leaves very little time for breakfast, it is a meal that you shouldn't skip at any cost. And if you want to take a little care of your body, make sure you fill yourself up with some healthy food.
Following The Breakfast Club
Mumbai's vada pav doubles up as a quick breakfast for many, but that's not all that the city has to offer. From a simple bun maska to elaborate egg dishes and fancy seaside locations, there is everything for all kinds of foodies. Join us as we check some of the best breakfast places in Mumbai.
1) Suzette
Suzette is known for its light and delicious buckwheat crepes. They are much in demand, so if you are planning to go there for a breakfast, make sure you're in by 9 AM. Pair it up with some warm croissants and fresh juices for a filling start to the day. The food is obviously the star of the show, but we also love the homely feel that the ambience adds to the cafe.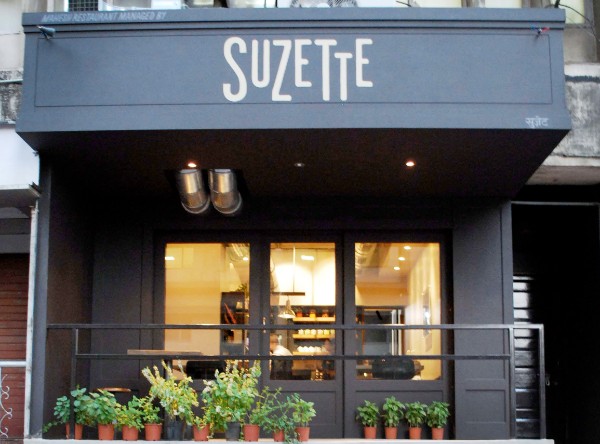 Where: Bandra, Nariman Point, Powai
2) Hotel Ramashray
Over the years, Hotel Ramashray has somewhat reached an iconic status for dishing out authentic South Indian dishes with extremely prompt service. It's one of the best breakfast places in Mumbai for an authentic South Indian meal. It is also a favorite breakfast spot for early risers as it opens up as early as 5 am. Their Idli Podi and Neer Dosa along with a cup of filter coffee are enough to fuel you up for the rest of the day. (britespanbuildings)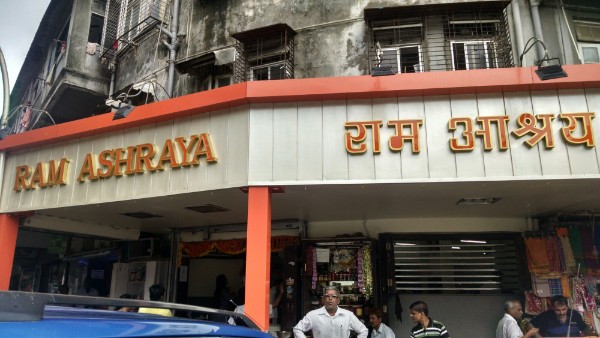 Where: Bhandarkar Road, Matunga East
3) Pizza By The Bay
This upscale pizzeria offers all the fine things in life together: pizzas, pastas, pies and a perfect view of the bay-side. Their 'Breakfast By The Bay' features a 'Hearty Granola' and 'Health In A Bowl' dishes for the calorie-conscious folks, while their Mediterranean Platter and pan-seared 'Parmentiere Potatoes' cater to those looking for an exotic breakfast option. While their dishes are quite pricey, they keep coming up with fantastic offers. In the past, they had a few pancakes and waffles priced at only Rs 299 each!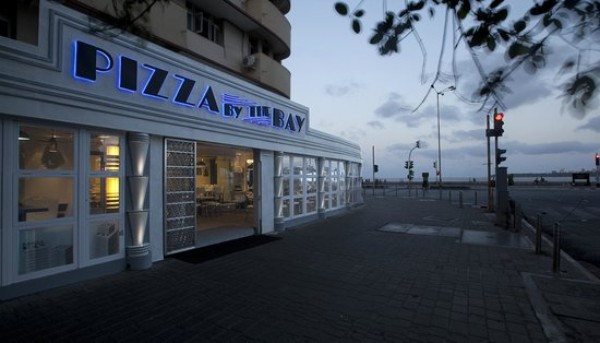 Where: Soona Mahal, 143, Marine Drive, Churchgate
4) Sarvi
Sarvi does not have a proper signboard outside the restaurant, but ask anyone in Nagpada where you can get the best kebabs in Mumbai and they'll direct you to this tiny restaurant. Oozing of a minty flavor, their meaty kebabs are so soft, they just melt in your mouth!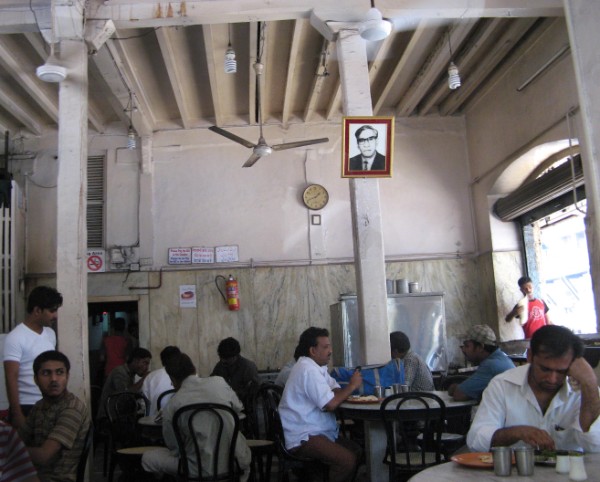 Where: 184/192, Dalal Estate, Dimtimkar Road, Opp Police Station, Nagpada
5) Merwan & Co
One of the oldest Irani cafes in Mumbai, visiting Merwan & Co is a ritual for many office-goers near Grant Road Station. It's a tiny cafe with not much to speak about its rustic ambience which gives off a vibe of the bygone era, but their bun maska, Irani chai and mawa cake sure are the talk of the town!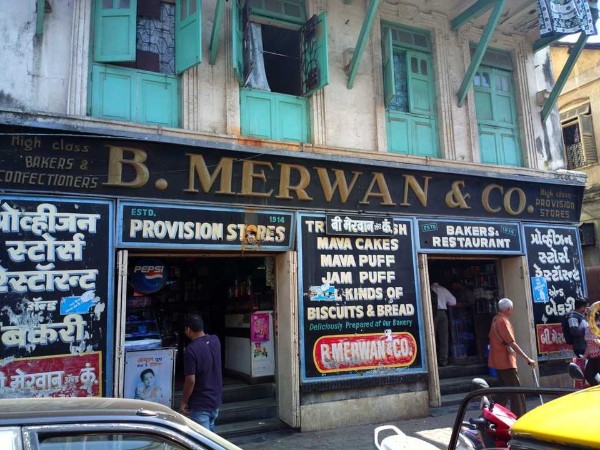 Where: Shop No. 1/ 2, Bamar Merwan Building, Frere Bridge, Allibhai Premji Road, Pannalal Terrace, Bharat Nagar, Grant Road East
6) Cafe Zoe
Cafe Zoe's all-day breakfast menu has the choicest of freshly baked muffins, cupcakes, egg dishes and more. Their live crepes and waffles counter is more popular with those looking for a light brunch. Team these delicacies with their mint tea or ginger tea for an added punch of flavor.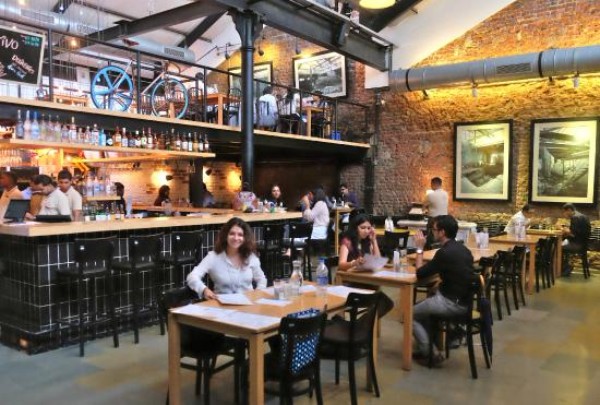 Where: Mathuradas Mills Compound, NM Joshi Marg, Lower Parel
7) Candies
Candies has been a favorite among Bandra's food circles for more than 25 years now. While all their three branches in Bandra have a classy ambience, if you'd like to skip a trip there early in the morning, you can have your breakfast delivered right at your doorstep. Their range of sandwiches, salads, puffs and samosas are sure to impress even the most discerning food critics.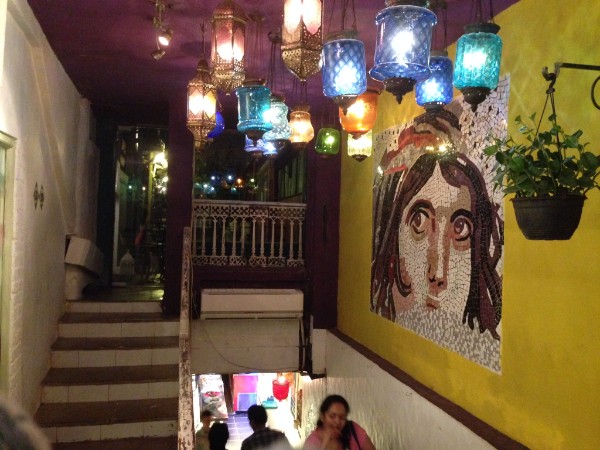 Where: Pali Hill, Bandra West
8) The Yoga Cafe
A visit to The Yoga Cafe can serve dual purposes for you — after taking care of your fitness with some yoga, you can head over to their organic cafe for a nutritious meal. Cleanse your inner system with their light salads and refreshing juices.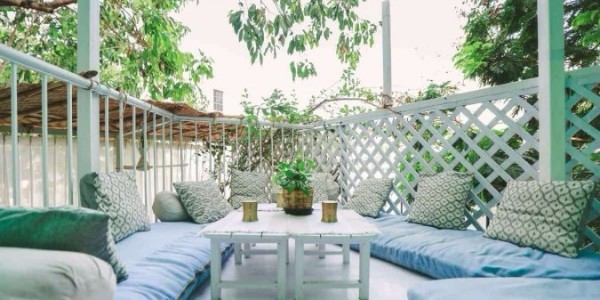 Where: Nargis Villa, Water Bungalow, Sherly Rajan Road, Near Rizvi College, Opp ICICI Bank, Bandra West
9) Aaram Vada Pav
If you're talking about breakfast in Mumbai, there is no way you can skip the best vada pav stall in town! A prime location combined with a rich legacy of 70 years ensures that this small, simple place is buzzing with customers throughout the day. Along with their signature vada pavs, upma, sheera and misal pav are some other great breakfast options.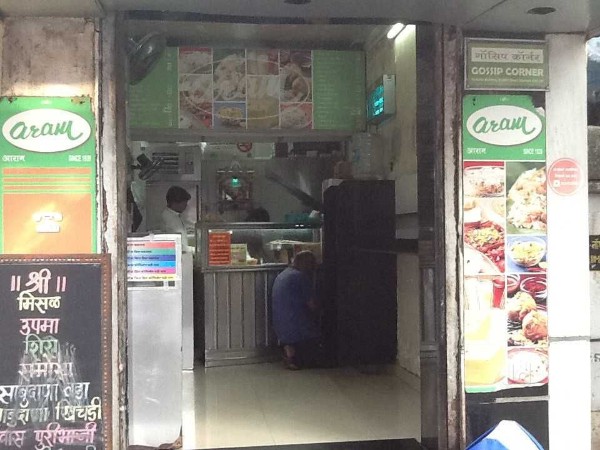 Where: 126, Capital Cinema Building, Dr Dadabhai Naoroji Road, Azad Maidan, Fort
10) Prakash Shakahari Upahaar Kendra
Nobody does a typical Maharashtrian breakfast better than Prakash Shakahari Upahaar Kendra in Dadar. Food at this small eatery is super cheap, so you can be sure to finish up your meal in under Rs 150. Their Sabudana Vada, Puri Bhaji, Kothimbir Vadi and Kokum Sherbat are highly recommended.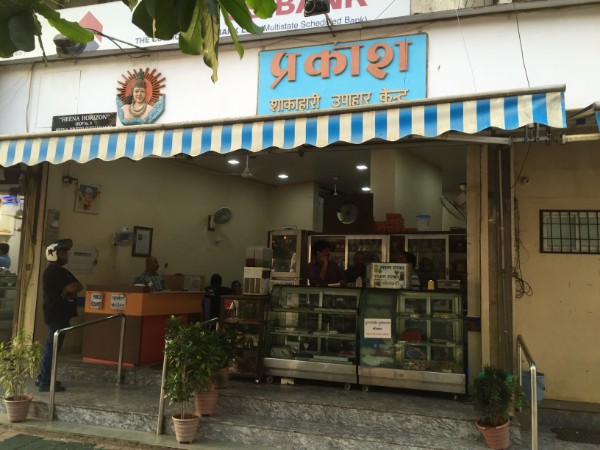 Where: Horizon Towers, Ranade Road Dadar West, Dadar Shivaji Park
We've covered everything from iconic street food joints to fancy sea-view restaurants in this list. But if you're specially looking for some fluffy idlis and crispy dosas to eat in the morning, check out our list of best South Indian breakfast places in Mumbai. Which is your favorite breakfast place? Do let us know in the comments section below.
Image Credits: Zomato, Just Dial, Trip Advisor, Yummraj, Ginnisharma, Tripoto, Travelsecretsmag, Fatfoodiesworld, Wearethecity
Latest posts by Vibha Sharma
(see all)