10 Best Restaurants For An Amazing South Indian Breakfast in Mumbai
Mumbai's fast life leaves little time for everyone to cook; so it isn't a surprise that many people start their morning with a breakfast out in restaurants. While there are many good breakfast places around the city, South Indian cafes have made a special place for themselves in the category owing to their quick service and delicious food.
Breakfast With A South Indian Twist
Moreover, fluffy idlis, dosas and uttapams coupled with some sambar make for a filling yet healthy breakfast. We have scouted for the best restaurants for an amazing South Indian breakfast in Mumbai; so take notes from our finds and pick your favorite from the list.
1) Café Madras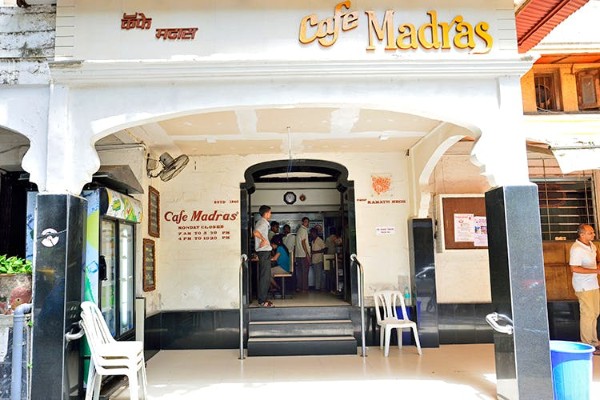 Known for serving the most authentic Udupi cuisine in town, Café Madras' filter coffee will take you directly to the streets of Chennai. This humble 75-year-old restaurant sees a long queue of people, right from 7 AM in the morning. So, be prepared to wait for a while. But that's just a small trade-off for some delicious masala dosas, upma and idlis.
Where: No. 391/B, Ground Floor, Kamakshi Building, Bhaudaji Road, Kings Circle, Matunga
2) Udipi Idli House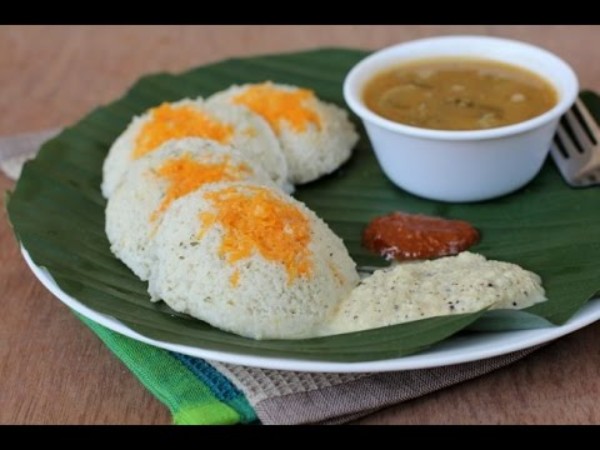 Udipi Idli House's innovation with idli makes it a must-visit place if you are a fan of South Indian cuisine. While they have more than 15 different types of idlis on their menu, their special dish 'khotto' stands out among the rest. Presented in a cup with jackfruit leaves, the dish is generously loaded with butter and spicy chutney. Everything at this small café is priced under Rs 50, so you're going to get yourself an extremely cheap breakfast treat there.
Where: 462, Ram Bhavan, Opposite Jain temple, Dr B Ambedkar Road, King Circle, Matunga East
3) Nandu Dosa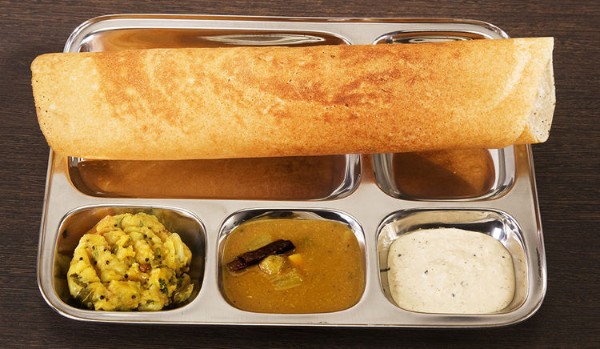 Nandu Dosa gives a modern spin to the traditional dosa, so it is quite popular with those who love fusion food. Their fusion dosa collection includes Schezwan Dosa, Pav Bhaji Dosa, Manchurian Dosa, Chocolate Dosa and more. This small street food joint is especially popular among college students looking for a quick snack after their classes.
Where: Juhu, Borivali
4) Anna Rasoi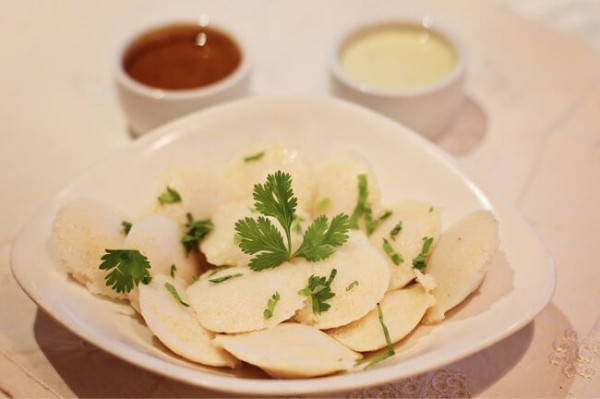 Anna Rasoi's compact cabins are well decorated with vintage vessels and statues. While the artifacts might make the restaurant seem high-priced, the food there is surprisingly cheap. While their Masala Dosa and Idli Platter are evergreen classics, their Bisi Bele Bhaath and Pineapple Sheera will leave you craving for more.
Where: 2, Jagruti Apts, Sainath Road, Opposite Patel Shopping Center, Malad West
5) Simply Saraswat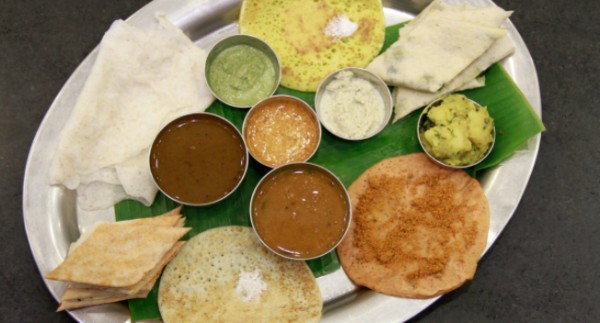 Simply Saraswat is known for its South Indian delicacies, but their menu also has sandwiches, frankies and Chinese dishes on offer. Their special breakfast combo is quite wholesome and has everything you need to kick start your day — hot filter coffee, mini dosa, 1 idli, 4 ambade, 3 chutneys, sambar and rasam.
Where: Shop 4, Vrajdeep CHS, Chandavarkar Road, Next To 5 Spice, Borivali West
6) Hotel Ramashray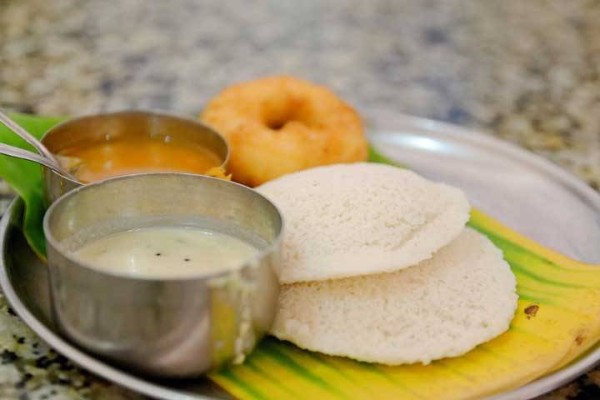 Over the years, Hotel Ramashray has somewhat reached an iconic status for dishing out authentic South Indian dishes with extremely prompt service. It's popularity is such that it has managed to gain a loyal set of customers who visit the restaurant everyday as soon as it opens at 5am. Though the seating is sufficient, you might have to wait for a while as it remains crowded. If you're visiting Ramashray, make sure you try their Idli Podi, Neer Dosa, Ginger Lemon Juice and Filter Coffee.
Where: Bhandarkar Road, Matunga East
7) Arya Bhavan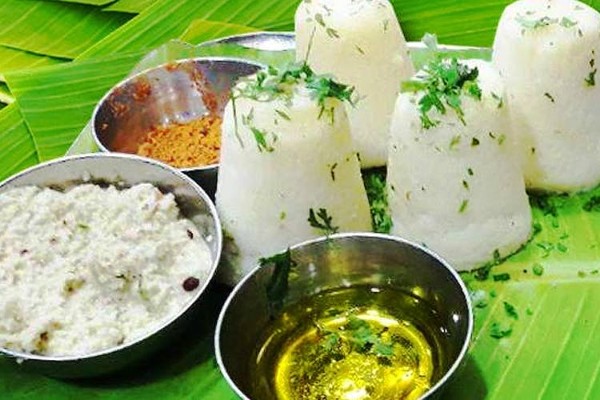 Matunga's love for South Indian cuisine is apparent from the number of cafes in this list itself and Arya Bhavan is just one more addition to it. Just like the others, it gives the most authentic South Indian dishes out there, but to gain an edge over the others, it has expanded its menu to include sandwiches, milkshakes, ice-creams and more. (thedentalspa.com) They also have a 'Muthuswamy Special' category which has some delectable treats like Thaat Idli, Appam with Coconut Stew and Paniyarams in it; so don't miss out on those!
Where: Opposite Matunga Railway Station, Matunga East
8) Thambbi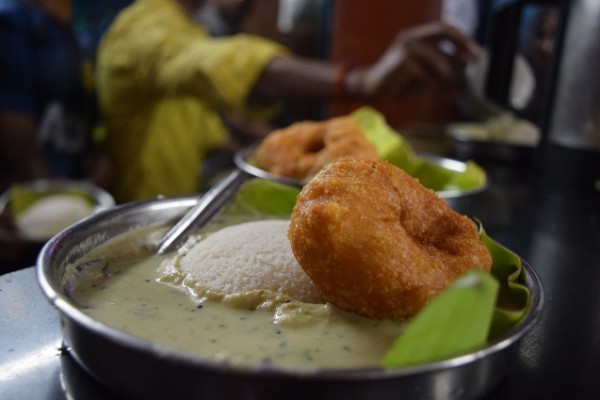 Thambbi's extensive menu makes sure you get all the South Indian delicacies under one roof — from pongal, Andhra Uttapam, Mysore Masala Dosa to Idli Butter Podi and Paniyaram, there is a lot to choose from. It has 6 branches across the city, so you don't have to stretch yourself too far to get a bite of their delicious food.
Where: Ghatkopar, Mulund, Thane, Chandivali, Kurla, Matunga
9) A.Rama Nayak's Udipi Shri Krishna Boarding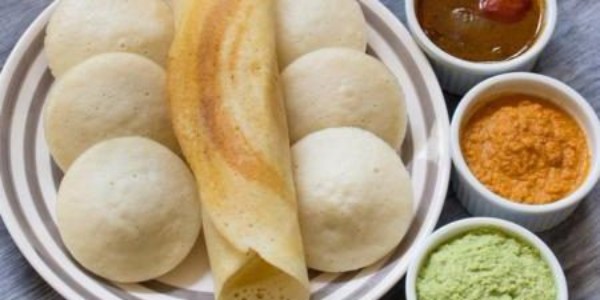 This small eatery located outside Matunga Station has an unassuming façade, but it is pretty popular in the area; so if you have difficulty in finding it, ask locals for some help. One of the oldest South Indian restaurants in the area, long time patrons laud it for keeping the quality consistent over the years. Try their Avial, Mysore Pudding and Kesari Shrikhand; they are delicious!
Where: 1st Floor, LBS Market Building, Near Matunga Central Railway Station, Matunga East
10) Amba Bhavan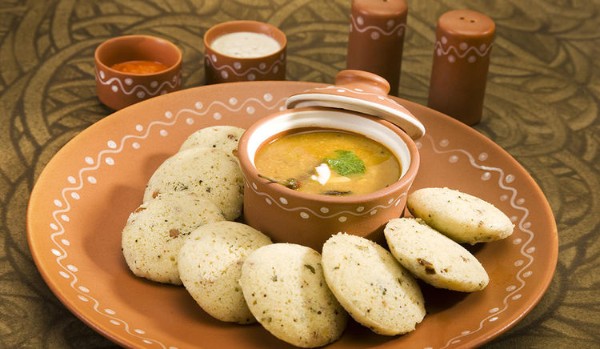 Amba Bhavan exudes an old school charm that takes you back to the simple old days of the 1990's. Its food is on the same lines too — simplistic, yet homely. Their Upma, Rasam Vada, Kadhi Vada and Pongal are highly recommended.
Where: 373, Patel Mahal, Bhandarkar Road, Matunga East
With so many good places in Matunga itself, we'd say you should take a tour of the area itself and go restaurant hopping whenever you have some time in hand. Some of these places also feature in our collection of best coffee shops in Mumbai, so you can head there just to get yourself a hot filter coffee! Do you know any other places that serve amazing South Indian breakfast? Do let us know in the comments section below.
Image Credits: LBB, Just Dial, Trip Advisor, Easy Diner, Rain Can, Talking Street, Hungry Forever, Swiggy, Ketchupp
Latest posts by Vibha Sharma
(see all)