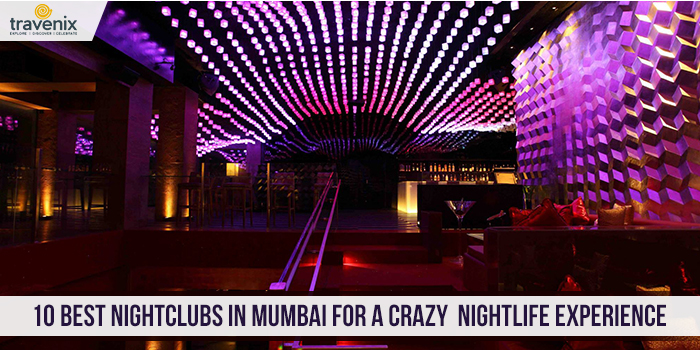 10 Best Nightclubs in Mumbai For A Crazy Nightlife Experience
Mumbaikars are known to be a hard working lot, slogging it out all day, but let the clock hit ten and the same lot knows how to shake it all away and let their hair down. You can experience this fun side of Mumbai with its happening nightlife at some of the best nightclubs in the city.
Party Like There Is No Tomorrow
Dazzling lights, groovy music and heady ambiences are what make Mumbai nightlife so exciting. Unlike other sleepy towns, there are a lot of things to do in Mumbai at night. If you're planning a trip to Mumbai, make sure you check out the thrilling nightlife in Mumbai. To help you out, we've listed down a few places you must check out.
1) Tryst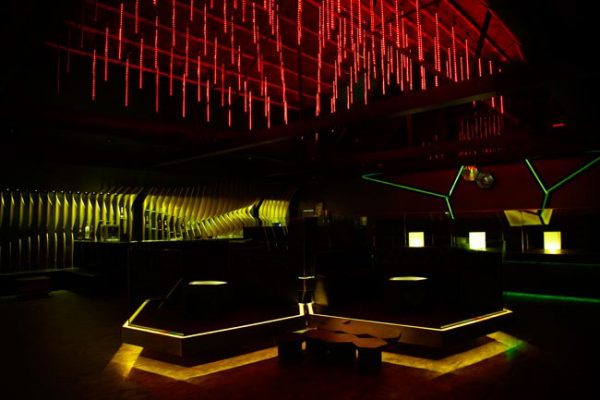 Tryst's surreal décor coupled with 1400 dazzling crystal lights placed at every corner of the room make the ambience there truly spectacular. It's a popular party spot for Mumbai's crème de la crème, so if you're lucky, you might even bump into a celebrity. The club has specially elevated VIP tables, where if you want a spot, your minimum order must reach Rs 25,000!
Where: Phoenix Mill Compound, High Street Phoenix, Senapati Bapat Marg, Lower Parel West
2) AER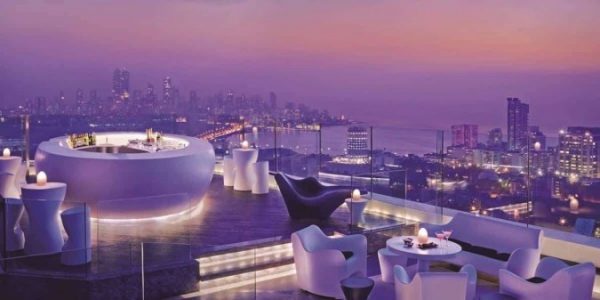 AER is located atop the Four Seasons Hotel on its 34th floor; so you can get a dreamy view of the tallest skyscrapers of Mumbai from there. Watch Mumbai's iconic skyline change hues from this rooftop bar and party as you slip into a trance with peppy music and glamorous lights engulf you.
Where: 1/136, 34th Floor, Dr. E. Moses Road, Worli
3) Trilogy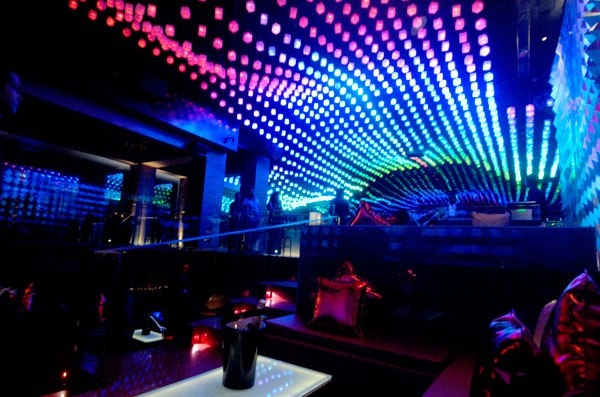 Trilogy's first level is filled with red couches and a fancy wooden bar giving it the looks of a fancy bar. It's shimmery ceiling amps up the glamour there, which is only amplified with its huge dance floor on level two. It's lively ambience and club music is a total hit with the young crowd.
Where: 969, Juhu Tara Rd, Airport Area, Juhu, Airport Area, Juhu
4) China House Lounge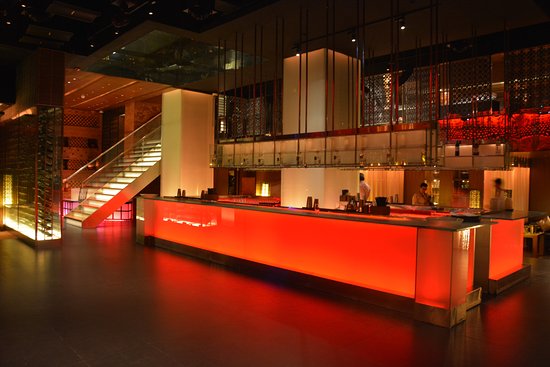 China House Lounge wants its guests to be prim and proper; so make sure you've pulled out your best party clothes from your closet if you're heading there. They have some really unique cocktails on their menu, but if you want to get a little creative, you can also request for something that isn't on the menu. If you're lucky, you might get it there! China House Lounge's weekend parties also host some popular DJs in Mumbai, so we suggest you check their schedule in advance.
Where: Kalina, Santacruz East, Grand Hyatt, Near Western Express Highway
5) Kitty Su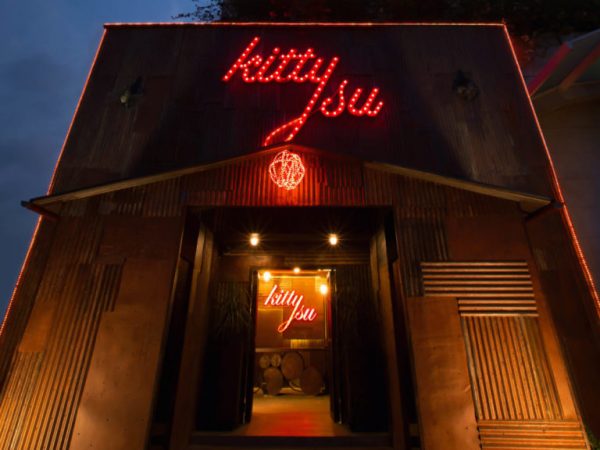 Kitty Su's Halloween and New Year Parties are the talk of the town, but even on a regular weekday, you can expect it to be to a haven for party animals. This lounge bar has seven different levels, each one appealing to a different set of people — if you'd like to have some cocktails by the poolside, head to their Aqua Zone, but if you want to dance the night away, head to their dance floor.
Where: The Lalit Mumbai, Sahar Airport Road, Andheri East, Chakala
6) Matahaari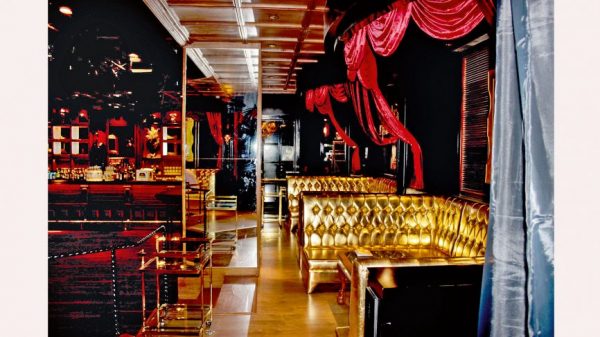 Matahaari boasts of a menu comprising of Continental, Mediterranean, American, Italian, Chinese and Japanese cuisine. Just like the food menu, the bar menu is quite exhaustive too; so you can count on getting some good food and drinks here. A fairly new party hub in Mumbai, this nightclub's interiors will leave you awestruck with its opulent chandeliers, luxurious sofas and stunning curtains.
Where: Level IV, The Atria Mall, Dr. Annie Besant Road, Worli
7) Toto's Garage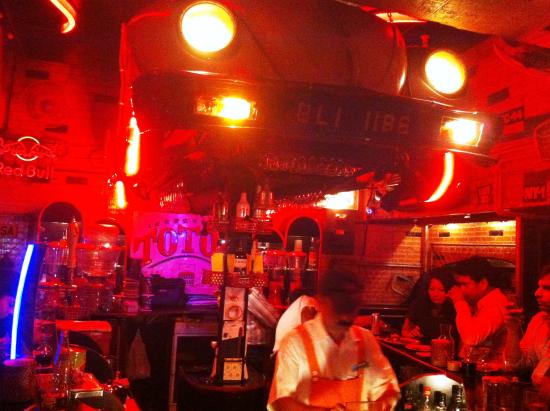 Done up in a garage theme, this retro bar always plays evergreen rock music. The showstopper at this bar is the iconic Volkswagen Beetle on display which is toppled upside down to complete the garage look. It's a pretty popular pub in Bandra, so make sure you go there early if you want to avoid waiting in queues.
Where: 30, Lourdes Heaven, Pali Junction, Pali Hill, Bandra West Pali Hill, Pali Hill, Bandra West
8) Club Sirkus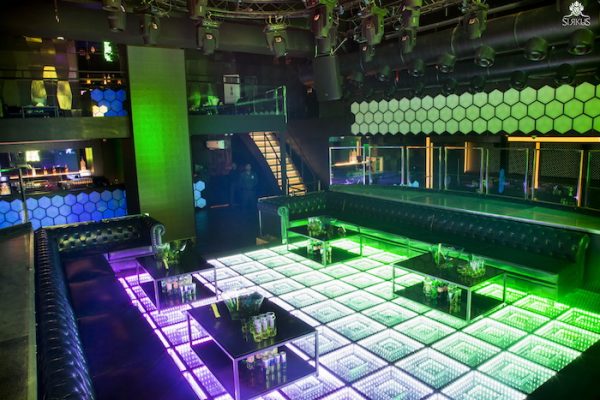 Located inside the famous Hotel Sahara Star, Club Sirkus is spread over an area of 5000 square feet. Complete with glamorous lighting, a lively dance floor and a great drinks menu, Club Sirkus is great for an explosive party night. Every week, from Wednesday to Saturday, they have various popular DJ's coming with electro, trance, Bollywood music and more.
Where: Hotel Sahara Star, Opposite Domestic Airport, Santacruz East
9) XXO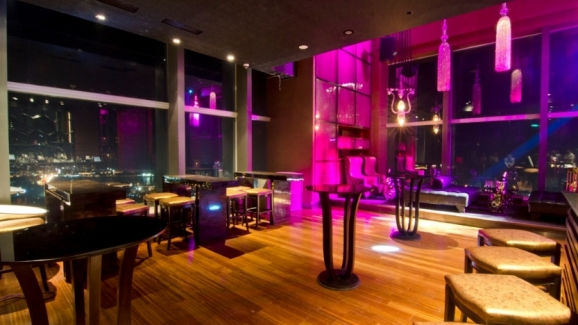 Overlooking Mumbai's towering skyscrapers, XXO at the St. Regis Mumbai offers a breathtaking view of the city, especially at night. XXO can be classified more as a lounge where you can chill with your friends for hours over a couple of drinks. They do have a dance floor, but the vibe at this place is quite relaxed.
Where: Level 37, The St. Regis Mumbai, 462, Senapati Bapat Marg, Lower Parel
10) Tonic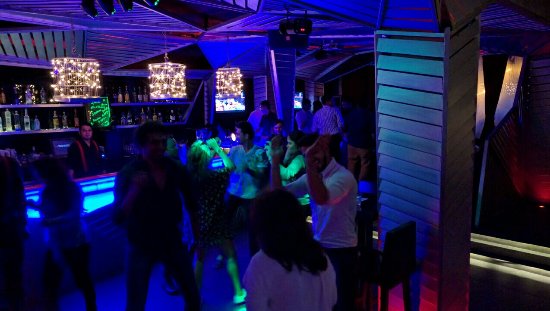 Another lounge bar in the category, Tonic makes it to this list because of its peppy ambience and foot tapping music that has been inviting party lovers in Mumbai since years. The food and drinks are not very expensive there, so you can go there on days when you're facing a financial crunch too. Tonic was temporarily closed a while ago, so do give them a call to confirm if they are functional before heading there.
Where: Ground Floor, Dr E Moses Road, Famous Studio Lane, Mahalakshmi West, Mumbai
With so many happening nightclubs in Mumbai, weekend plans are sorted for those who love partying. Which nightclub in Mumbai is your personal favorite? Do let us know in the comments section below. Also check out our list of the best bars and cafes in Mumbai with ladies nights, and head there with your girl gang for some crazy discounts!
Image Credits: TripAdvisor, Venue Monk, Just Dial, Zomato, The Lalit, Bridge Clubbers, The St. Regis Mumbai, GQ, Lemmesearch,
Latest posts by Vibha Sharma
(see all)