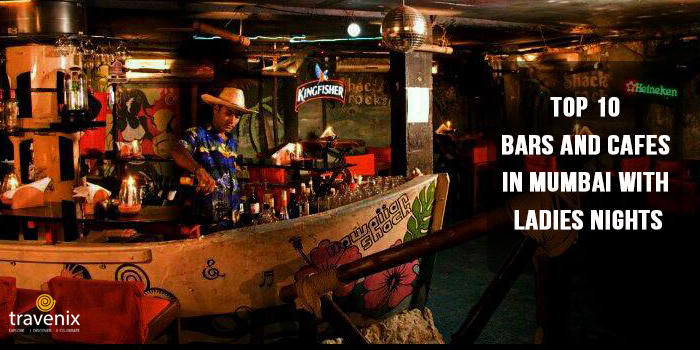 Top 10 Bars and Cafes in Mumbai With Ladies Nights
Planning to have a night out with your girl gang? Then don't just go to any other place. Head off to these amazing bars where you can get some crazy deals and discounts on your favorite drinks! While many places offer such deals every day, others offer the same on a few days across the week. Either way, you've got to take advantage of Ladies' Nights!
Drinks Ahoy!
On ladies' nights, you will not have to pay extra for your favorite booze. Rather, you and your girl gang will actually be able to drink more for the same amount! Mumbai has some fancy places where you can enjoy your beloved drinks at affordable prices.  We have listed down the best places around town to make it easier for you.
1. Rodeo Drive
Not only does this bar in Andheri offer free shots and cocktails, but ladies can also enjoy exotic red wines without shelling a dime! If you are looking for premium shots, then you can get those at a discounted rate too. You could also play drinking games with your group like beer pong and flipcup. They have a mechanical bull on which you can have a crazy ride too!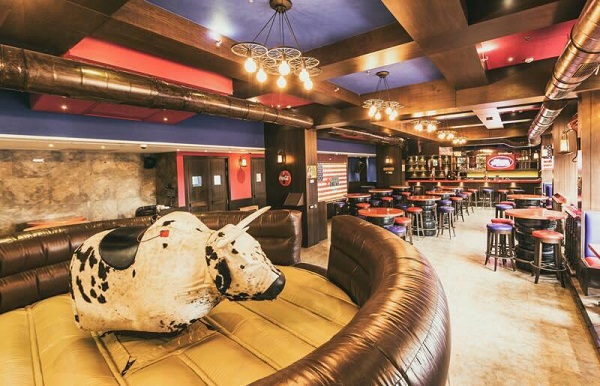 Where: Rodeo Drive, Peninsula Red Pine Hotel, Airport- Marol Naka, Andheri Kurla Road, Andheri (East)
When: Thursday, 8PM onwards
2. Lord Of The Drinks
This bar In Andheri is popularly known among Harry Potter fans. Reason? They serve amazing Butterbeer. But that is not all, every Wednesday they have a ladies' night which goes by the name of Sorority Night. Ladies can sip on complimentary Sangrias, Margaritas and Cosmopolitans all night long here.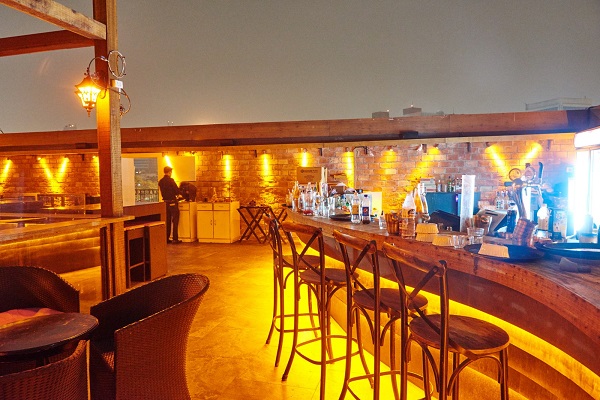 Where: Aver House, New Link Road, Veera Desai Industrial Estate, Andheri West, Mumbai
When: Wednesday, 8-10 PM
3. Sassy Spoon
This sassy bar in Bandra has some amazing cocktails that are made from fresh fruity flavors like Lemongrass, Kala Khatta and Coffee. Every Wednesday in the evening, you can get these drinks for free. Moreover, you can choose to have shots and cocktails too which just start off at just Rs.99.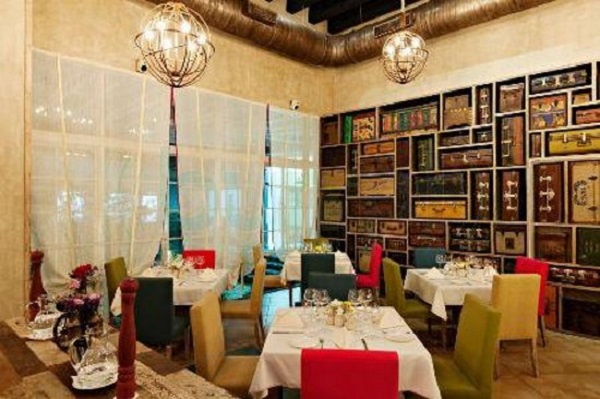 Where: Classic Corner Building, Hill Road, Bandra (West)
When: Wednesday, 7-9 PM
4. Hoppipola
The Malad branch of Hoppipola is known for its fantastic music and lively nightlife. However, this branch also has ladies' nights every Wednesday where you can have one free cocktail. So, don't miss out on this place whenever visiting Malad on a Wednesday.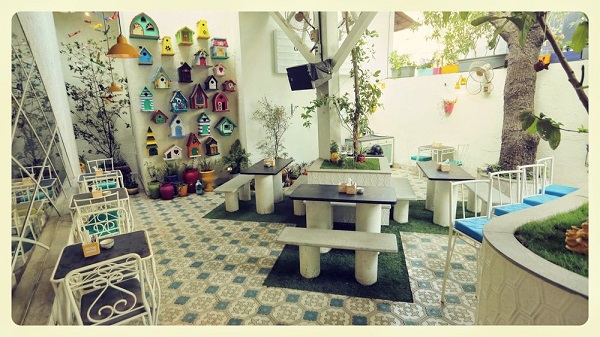 Where: Infinti Mall, 351, Mezzanine Level, Link Road, Malad West, Mumbai
When: Wednesday, 8PM onwards
5. Tamasha
Named Signoras' Nights, every Tuesday the nights at Tamasha are ladies' nights. With free entry and bottomless Sangrias, Margaritas and Cosmopolitans; you and your gang can get tipsy without feeling light in your pocket. This place also has some kickass music to keep you entertained through the night.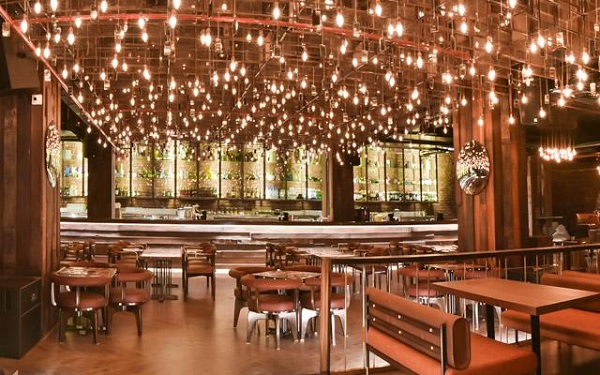 Where: Ground Floor, Victoria House, EB Marg, Lower Parel
When: Tuesday, 8 – 10 pm
6. MRP – My Regular Place
This bar in Dadar is definitely going to become your regular place with your squad after you check it out. Every Wednesday is a ladies' night here and you can have one shot on the house, be it a Chocolate Éclair or a Kamikaze shot!  You could also try out their Chocolate Jenga Tower!
Where: 20, Dharamputra, Pritam Estate, Dadar East, Mumbai
When: Wednesday, 7-10PM
7. Summer House Cafe
This cafe in Lower Parel has a huge area for dancing because it is known for its great hip hop music to which you simply cannot stop dancing. Added to this musical atmosphere are free cocktails for all ladies on Wednesday evenings. Great music and free cocktails; what more can you ask for?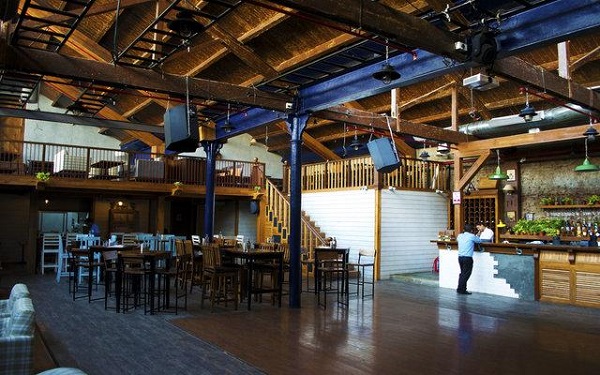 Where: Todi Mill Compound, NM Joshi Marg, Lower Parel
When: Wednesday, 6 pm onwards
8. Luna Nudo
If you are looking to go to a fancy place and its nearly the end of the month, worry because Luna Nudo in St. Regis has a ladies' night every Wednesday where you can have free cocktails and wines all night long. Not to forget the amazing views of Mumbai that you can get from this place on 37th floor!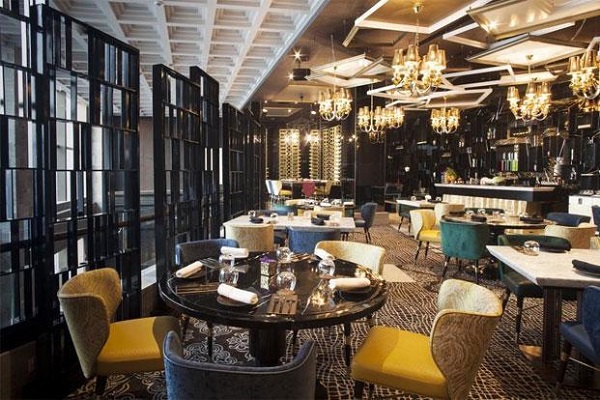 Where: Level 37, The St. Regis, Lower Parel, Mumbai
When: Wednesday, 8:30PM-1AM
9. Glocal Junction
With various branches across the city, Glocal Junction is a very well-known guzzling hole. Known for its quirky interiors that are sure to entertain you; this place has ladies' night on every Tuesday when you can get up to three complimentary cocktails! Moreover, they give out vouchers from Jean Claude Biguine Salon to all the women in the house.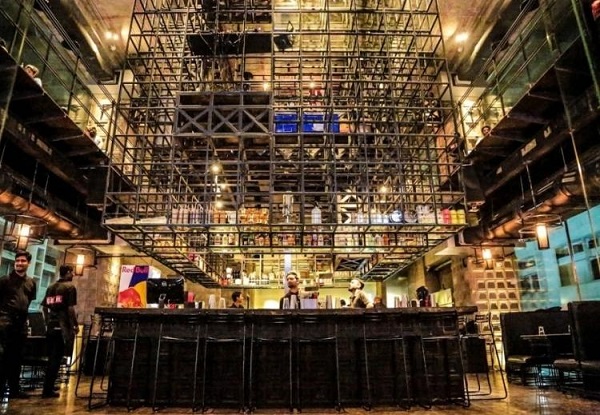 Where: Worli, Andheri
When: Tuesday, 7PM onwards
10. 10 Downing Street
This fancy place has a name that almost sounds like it's taken right out of the Sherlock Holmes series. And truly so, they have old-British interiors which will actually take you back in time. Every Wednesday, ladies can enjoy free shots and sangrias along with their delicious preparations.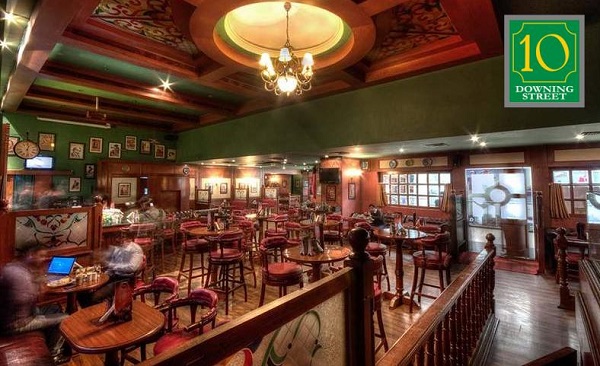 Where:  1st Floor, Vibgyor Towers, Opposite Trident Hotel, BKC
When: Wednesday, 7PM onwards
If you have not tried out these amazing places for their ladies' nights or even for a great night out, it is about time that you do so. Mumbai has many more places where ladies can get free drinks, so do let us know if you come across any others. Don't forget to share your experiences with us in the comments below.
Image Credits: HighApe, LiveInStyle, Lettuce Review, Whatshot, Livemint, JustDial, Nasheman
Latest posts by Vibha Sharma
(see all)