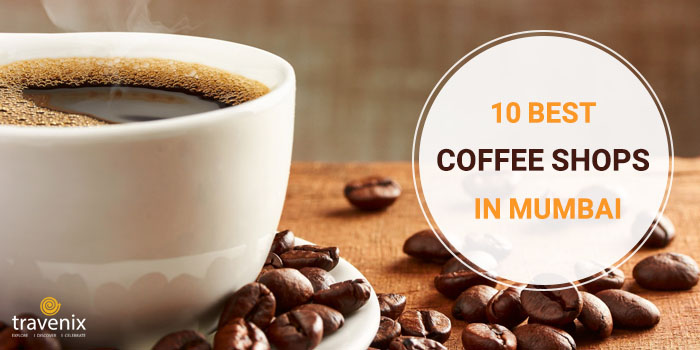 10 Best Coffee Shops in Mumbai – Must Visit Cafes in Bombay
Have you ever found yourself craving a good cup of coffee to get your day going? We've been at this juncture many times, but somehow ended up sipping watered down versions of coffee at random places. Not only does it get the day punctured down, but it also gets the coffee snob in you frustrated.
Cup of Freshness
Luckily, we've managed to find the best places in town for a cup of coffee after a long search. Whether you want to relish your coffee with a fancy view, or would like to try out the traditional filter coffee, we have something picked out for all your moods. Check out our list of best places to have coffee in Mumbai and find your next stop there.
1) Café Madras
Known for serving the most authentic Udupi cuisine in town, Café Madras' filter coffee will take you directly to the streets of Chennai. This humble 75-year-old restaurant sees a long queue of people, right from 7 AM in the morning. So, be prepared to wait for a while. But that's just a small trade-off for a cup of strong, aromatic filter coffee.
Where: Matunga
2) The Benedict Bistro & Bar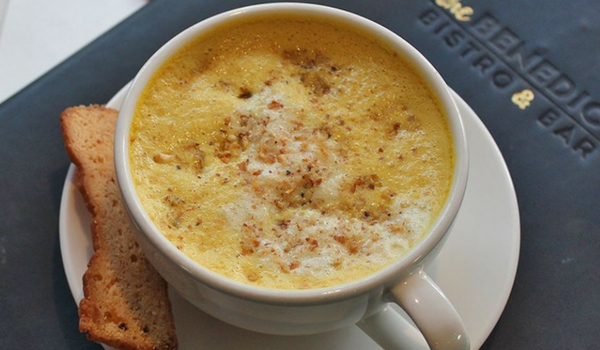 Sprawling across three floors, The Benedict Bistro & Bar could be your stop if you like experimenting with your coffee. Their menu has quite an interesting mix of new choices: Turmeric Latte, Vietnamese-inspired Saigon Coffee are the latest on their menu in addition to the usual espresso, latte, mocha, and cappuccino.
Where: Bandra West
3) Blue Tokai Coffee Roasters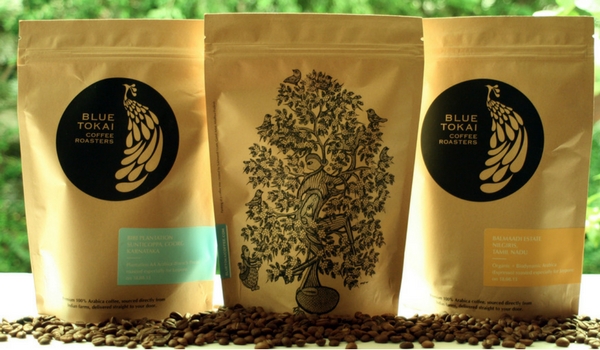 Blue Tokai Coffee Roasters' menu gives coffee the attention it deserves! They have more than 15 types of coffee, all systematically categorized according to their flavor and creaminess. From Bibi Plantation's Arabica coffee to cold brews, there are a lot of choices. At the café, it isn't just about having your coffee. They roast their own coffee; and every Wednesday and Sunday they open the roaster to customers for interaction.
Where: Pali Hill
4) Coffee By Di Bella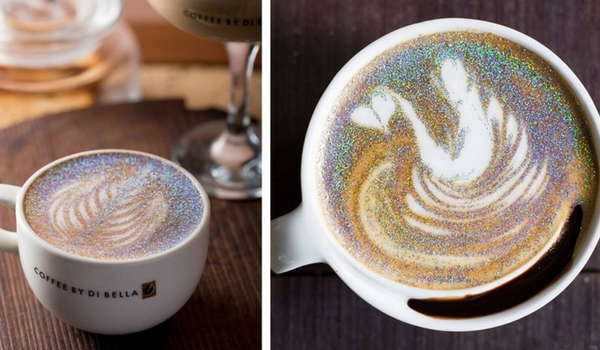 For the love of trying something different, Coffee By Di Bella came out with their new glitter coffee, which has gone viral on social media. Called the Gold and Diamond Cappuccino, the drink is sprinkled with edible glitter to give a shimmery touch to your plain old cup of coffee. While it tastes like regular cappuccino, it gives your lips a shiny gloss as you sip it. Not only is it known for its wide range of coffees, but they also serve some amazing desserts. So, indulge your sweet tooth too while you're enjoying your coffee.
Where: Dadar, Juhu, Andheri, Vikhroli, Kemps Corner, Bandra, Mahim, BKC, Breach Candy, Borivali and Santacruz
5) Kala Ghoda Café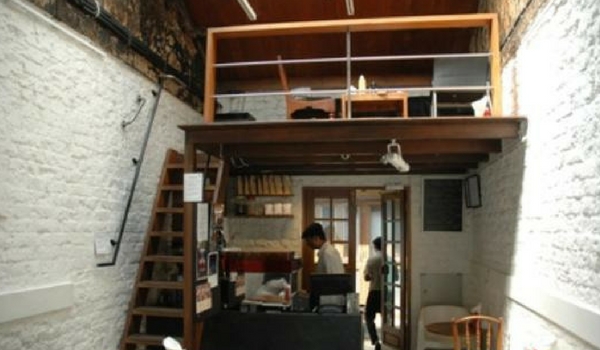 It is easy to miss the Kala Ghoda Café in the many bylanes of the vibrant Kala Ghoda neighbourhood. The area is full of cafes and is buzzing with activity, especially during the annual events in Mumbai. Once you manage to find the cafe, its minimalist, white walls will soothe you;a great contrast to the colors on the streets. As for the coffee, the café goes an extra mile to ensure you like it. The cappuccino is served with a tiny piece of fine Belgian chocolate.
Where: Fort
6) Love & Latte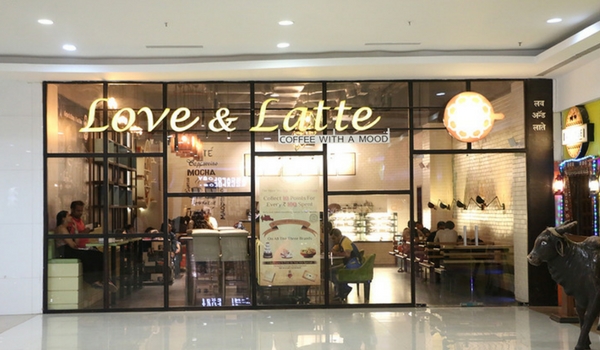 Tucked away on the third floor of the R City Mall is Love & Latte, a coffee shop that understands that nothing is more uplifting to your mood than a perfect cup of coffee. Their butter rum latte, cinnamon latte, vintage cold coffee and bronze frost are a favorite among coffee-lovers.
Where: Ghatkopar , Mulund, Malad, Andheri West, Thane and Fort
7) Koinonia Coffee Roasters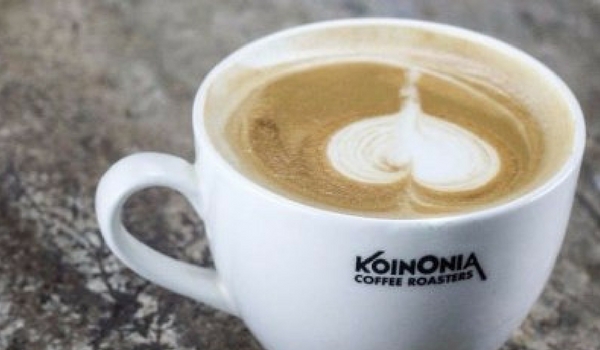 Koinonia Coffee Roasters invites all of its passersby, from the narrow lane that is situated in, with a strong, wafting aroma of coffee. Instead of just selling coffee, this café believes in giving its customers the whole process that goes into making a cup of coffee. Roasting, grinding and brewing – you can see it all there.Their coffee is collected from the farms of Nilgiris, Chikmagalur, Yercaud and other places; so you know you're going to have some pure rocket-fuel to keep you going for the day.
Where: Khar
8) The Koffee Works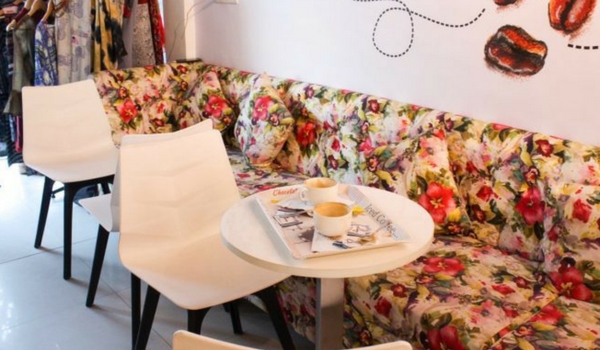 A serene coffee shop with charming interiors, The Koffee Works is a great spot to read a book in peace, or to have some engaging conversations. Or if you're bored, they have some board games to entertain you. But, the highlight of this café is definitely its food: Irish loaded with whipped cream and the creamy cup of Café Latte; delightful!
Where: Chembur
9) Leaping Windows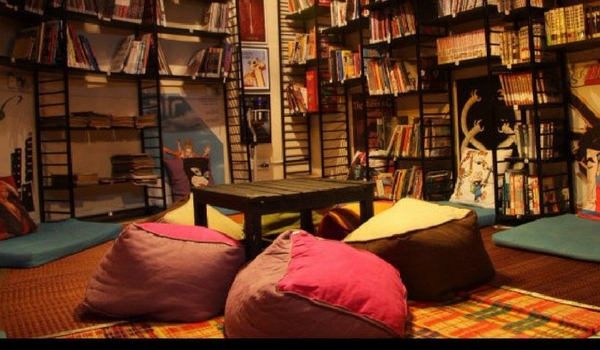 If you're looking for a place where you can sit with your coffee leisurely for hours, Leaping Windows is the place to go. Inside the café, books can give you company. Their funky interiors are adorned by bookshelves, which is mostly filled with comic books. Pick your favorite from a Hazelnut Cappuccino, Coffee Frappe and other varieties of coffee there; sip it in peace and enjoy the cool vibe in the café. Also, you can take your pet along; they are very friendly to them as well!
Where: Versova
10) Sea Lounge, The Taj Mahal Palace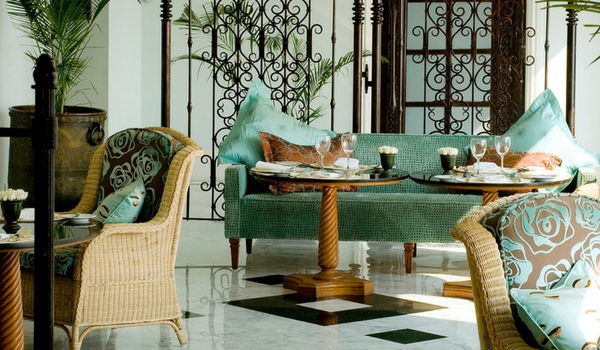 For a cup of coffee with a view, the Sea Lounge at the Taj Mahal Palace Hotel is a perfect fit. It boasts of an exhaustive menu of coffee that includes some of the most exquisite coffees from across the world. They are all special: the Ethiopian Sidamo leaves you with a strong taste of citrus, while the Aged Malabar Monsoon leaves a woody and spicy aroma. With several other fine coffees on offer and a dreamy view of the Arabian Sea, this café makes the experience of sipping your coffee a magical one.
Where: Colaba
Are you a discerning coffee connoisseur who didn't find their favorite place on our list? Do let us know about your beloved cafes in the city in the comments section.
Image Credits: India.com, The Benedict Bistro & Bar, Taj Hotels, My Modern Met, Zomato.com, Sugar Spice Nice, TripAdvisor, rcity.co.in, angel.co
Latest posts by Vibha Sharma
(see all)