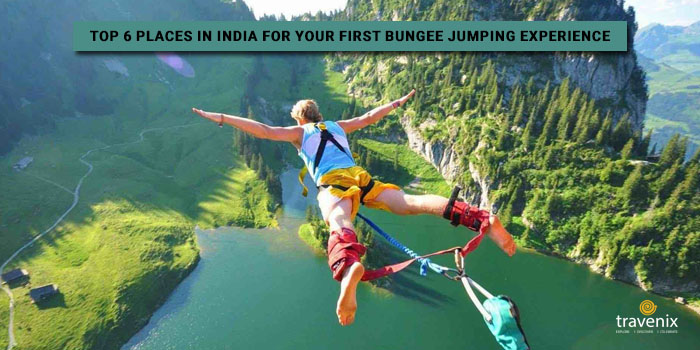 Top 6 Places in India for your First Bungee Jumping Experience
The thrill of letting go of everything and freely falling through the air is something that can only be experienced, and not described. Taking the leap of faith and hoping to not hit the ground takes some guts, and this is an adventure sport definitely not for the faint hearted. Still, we think that bungee jumping truly is a sport that must be tried at least once by everyone!
Jumping Jacks
India has quite a few places where this sport has come up. From the northern reaches of the nation to the south, you can choose your place from the list below for your first bungee jumping experience.
1. Rishikesh
This town in Dehradun is famous for its peaceful environment; but recently, it has become popular for bungee jumping too. With a height of 83 m, this is India's highest bungee jumping spot and you can jump off from this cantilever with rapids flowing below! You simply cannot get this experience elsewhere in the country.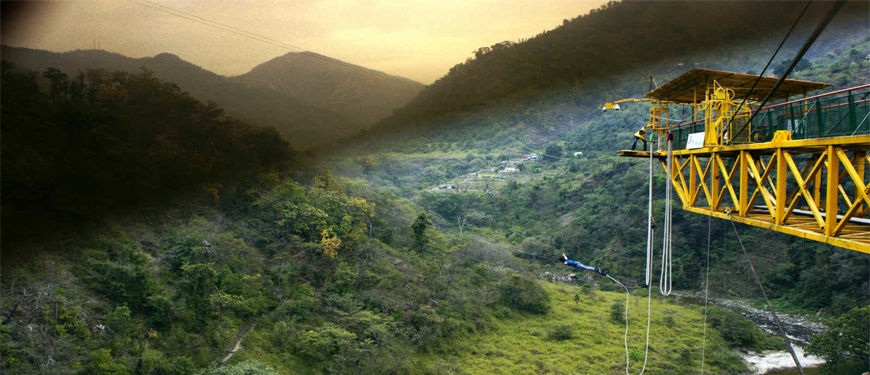 2. Lonavala
This hill station is known for its waterfalls and beautiful view points. It is also one of the best weekend getaways around Mumbai. However, it is also one of the only places in India to also have a bungee jumping facility. Jumping from the height of 150 ft here is a mind-numbing experience, and post the jump, you also get a certificate for it!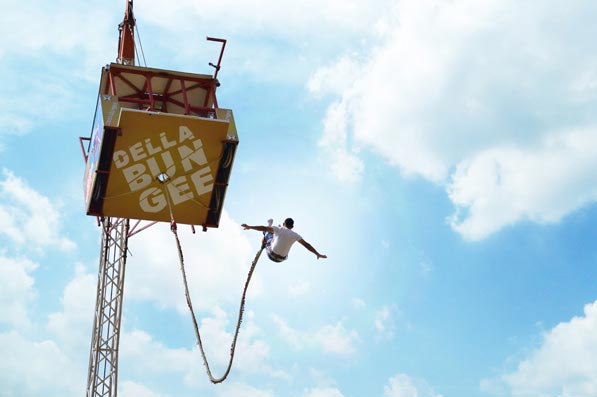 3. Bangalore
The pub capital of India also has a facility for bungee jumping. Ozone in Bangalore makes it possible at Kanteerava Stadium from a height of 80 ft. You can come here and get your thrilling experience and have adrenaline gushing through your veins throughout.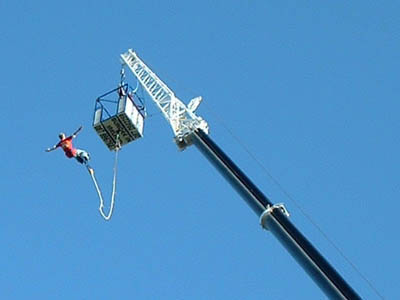 4. Delhi
The capital of the country is not far back in promoting this adventure sport. Trained staff and state of the art equipment ensure that your jump is safe, and you can get this experience from a height of 130 ft! Post the jump you get a certificate and a tee saying 'I did it".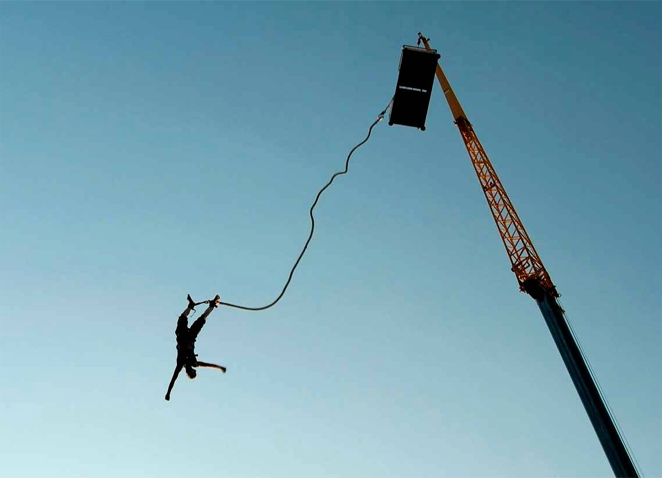 5. Goa
Located near the Anjuna Beach, this place gives you an opportunity to take the leap of faith from a height of 80 ft and this reasonably priced experience gives you some great views as well before the jump. So the next time you go to Goa, make sure you spare some time from partying and go here! Don't miss out on the beautiful beaches here which are among the cleanest beaches in India.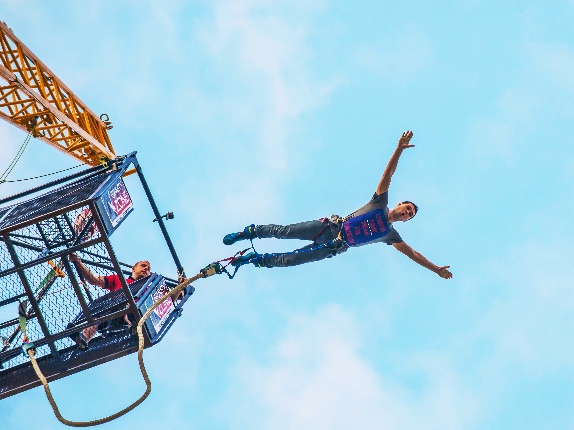 6. Jagdalpur
This place in Chattisgarh is one of the latest entrants into the bungee jumping market in India and has beautiful views of the lush jungles around that you can experience before making the jump. This enthralling experience is possible for a very nominal fee and is definitely worth a try.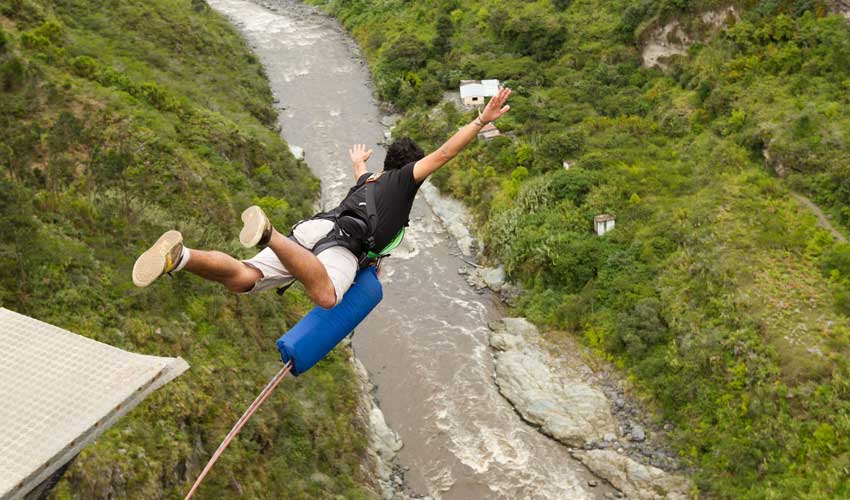 If you've never indulged in this sport yet, then it's about time that you actually do. The adrenaline rush must be experienced at least once by everyone. Do let us know your experience once you make your first jump!
Image Credits: Guiddoo, Tripoto, EaseMyTrip, Della Adventure, Adventure Sports India, Travel d'globe, BUCKiTDREAM blog
Latest posts by Vibha Sharma
(see all)