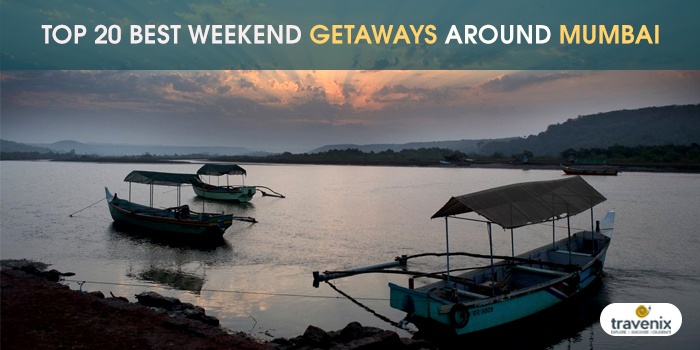 Top 20 Best Weekend Getaways Around Mumbai
Mumbai is located near the Western Ghats of India and is a coastal metropolis filled with nearly 20 million people. Being one of the most densely populated cities with a fast and busy lifestyle, it is easy to get tired of the moribund daily routine. Long and tiring work hours tend to stretch far beyond normal ones, thanks to the added travel times, and in this process, one is left with hardly any time for themselves. The only saviors in this case are the weekends; the two days at the end of the week are blessings, aren't they?
Unwind in Nature
While most prefer to stay indoors and catch up on sleep or go to some peaceful or swanky place in the city to make the most of their weekend, it is bound to get boring after sometime because there is only so much that a city can offer. What can be done in such a case? Well, Mumbai has some of the MOST amazing weekend getaways close to it, where one can properly unwind and get refreshed for the upcoming week. Here, we have compiled a list of some of the best weekend getaways around Mumbai.
1. Kolad
Kolad lies on the banks of river Kundalika, is connected to Mumbai by highway and is also the starting station of the beautiful Konkan Railway, where we saw streams of water flowing on the rocks alongside the tracks. We went for river rafting here and the sudden jumps on the water and the splash of chilled water on our faces made this one of the best river rafting experiences we've had! We took a tea break at Tamhini Ghat and it was extremely refreshing after the thrill of rafting. The river flows at its full capacity during monsoon and this made our experience a lot more adventurous. The area also has some waterfalls and dams along with short nature treks.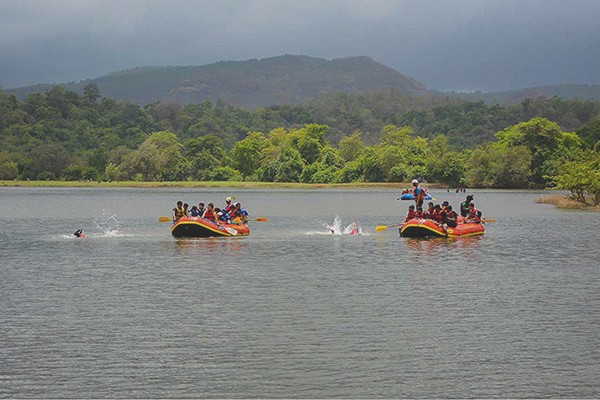 2. Saputara
Saputara is a hill station located in South Gujarat and means Abode of Serpents; it is a planned hill resort that has hotels, parks, swimming pools, boating clubs, ropeways and theaters. We went to Vansda National Park and got some amazing views of the Dang forest and valleys. We also went for the paragliding experience here which gave some spellbinding views of the forest below and we absolutely loved this bird's eye view. Paddle boating in the lake and cycling around the hill station on rented bicycles at our own pace was a treat. Note that boating may not be operational during rains.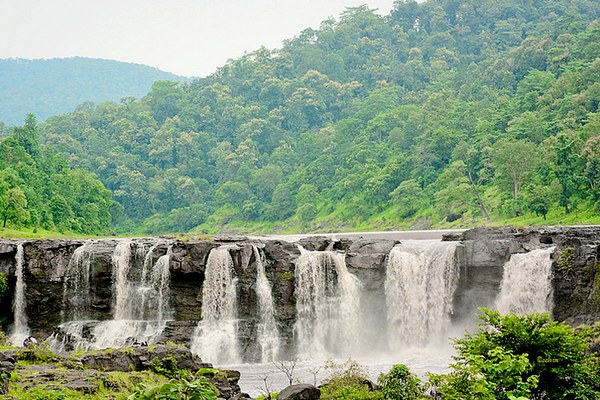 3. Mandwa
This is a familiar name for all of us, isn't it? Made popular in the Agneepath series, this is a popular weekend beach destination next to Mumbai. We took the ferry from Gateway of India which directly dropped us at Mandwa beach in 40 minutes. We lazed around on the peaceful beach, which hardly has any vendors to disturb you and even went for some cool parasailing and banana boat rides. We went to Beach Box in the evening where they had fun events like dance workshops and music performances. This is a cheap and affordable weekend getaway that doesn't require much travel either.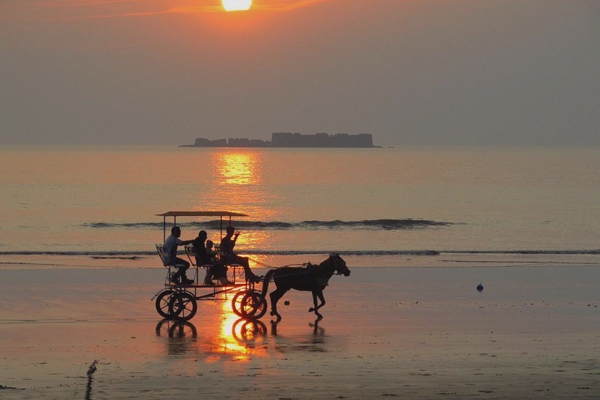 4. Tarkarli
This small coastal village is a popular tourist destination thanks to its beautiful beaches. We went for scuba diving here and were amazed by the exotic flora and fauna underwater; you just feel like staying underwater. This is the place to head to for affordable scuba diving in India; they even taught those who were first time divers! Beautiful temples and gardens adorn this village and make your getaway a peaceful one as well.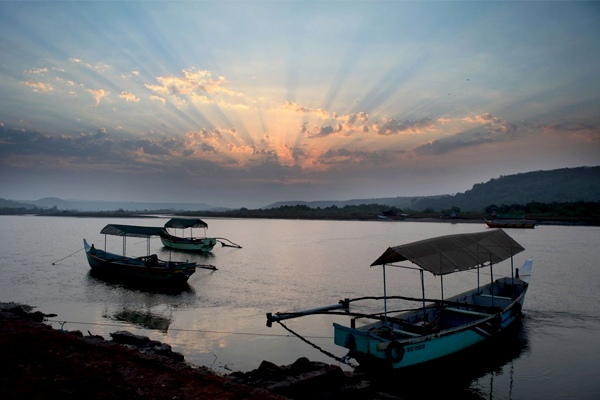 5. Lonavala
Lonavala is a beautiful hill station connected by highway and railways to Mumbai. It is known for its chikkis, jellies and beautiful environment. We visited Lonavala in the monsoon and boy! The whole place was filled with small streams of waterfalls flowing around. Having hot bhutta in this cool climate was a treat and there were monkeys here as well who tried to snatch our corn snack away! There are many beautiful sightseeing places like bhushi dam, bhaja caves and echo point. This is the perfect weekend getaway destination for couples, friends or families.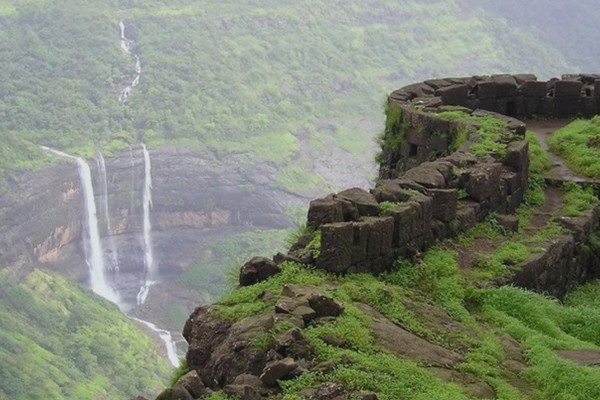 6. North Goa
This beautiful state situated south of Maharashtra is a perfect weekend (and longer) getaway for everyone. We loved roaming around on the small streets that pass through lush green hills and meadows. We lazed around on the Ozran and Vagator beaches and enjoyed the beautiful sunset from here, followed by candle light dinner on the beach with some star gazing! It was a very peaceful retreat from the city life and a very romantic one for couples as well! Dancing away into the night in the beachside shacks and clubs was a treat. This is one destination that is a dream for almost everyone and is a must visit place, it definitely lives up to the hype!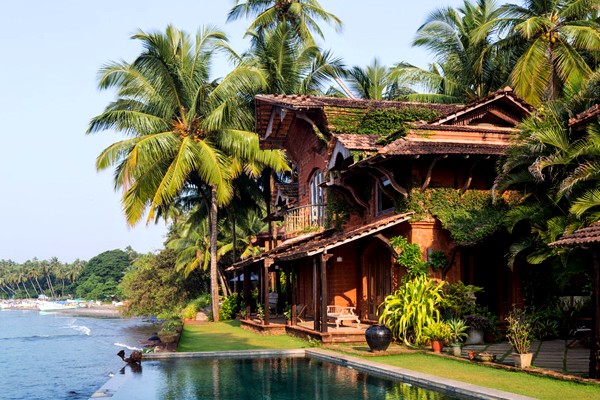 7. Chincholi Morachi
The name itself means a village of tamarind trees and dancing peacocks, which is exactly what it is. It was an amazing experience to sleep in the open air and get woken up by the sound of peacocks. We got introduced to typical village life here and enjoyed the bullock cart rides in particular. The peacocks seemed to be friendly with the residents but shied away from us when we tried to go near them. This is a peaceful village with hardly any pollution and makes for a great getaway from the maddening city rush.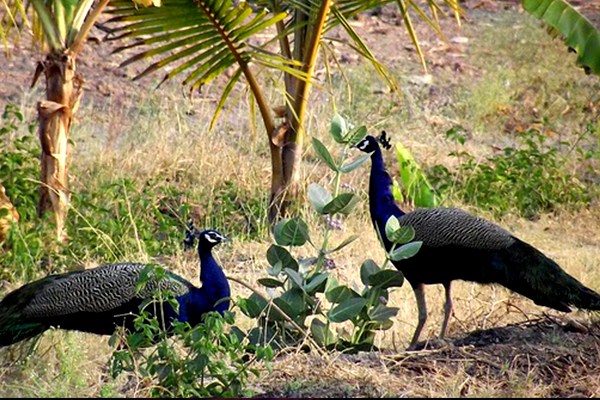 8. Panchgani
Panchgani is a famous hill station, and after visiting this place we were convinced why the Britishers had chosen this as their summer resort. We went to the table land mountain here which is the third largest in Asia and indulged in fun activities like horse riding and paragliding. The beautiful grass covered hills on sides of the Krishna River were a treat to watch here. The pure and fresh mountain air was refreshing and the various view-points gave some spellbinding views.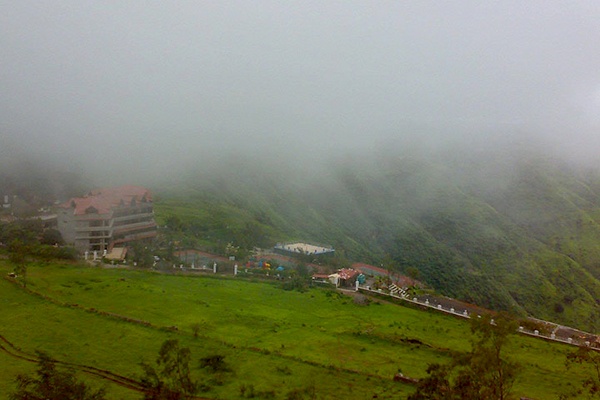 9. Diveagar
Diveagar has a beautiful beach that shot up in popularity after a golden mask of Lord Ganesha was discovered there. The beach here is nearly empty and we enjoyed making sand castles, paragliding and taking a dip in the Arabian Sea! There was an Olive Ridley turtle preservation center here and we found that these turtles nest nearby on the beach. We got to see the eggs hatching and turtles walking back into the sea; now this is a sight you don't get to see everywhere, is it?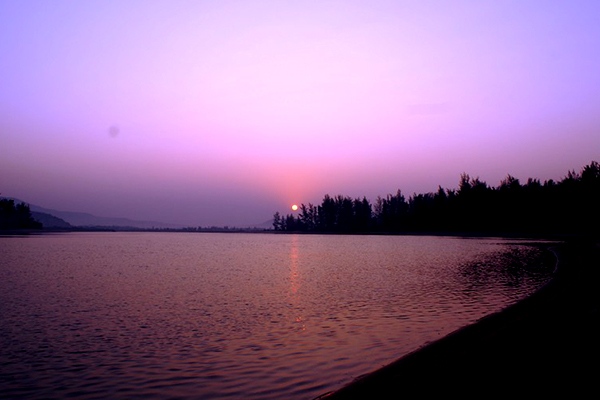 10. Matheran
This is one of the closest hill stations to Mumbai and lies at a distance of only 80 kilometers from the city. Matheran is accessible by road and railways but no vehicles are allowed inside, and this made the whole town very peaceful. We went by the 100 year old mini train from Neral and got some beautiful views of the valley from all directions. As there are no vehicles, one has to walk to most of the places or take horse-rides. We went to various points like 'One Tree Hill', which gave us some beautiful views of the valley. Charlotte Lake is a peaceful lake in the middle of the town and taking a stroll around it was fun.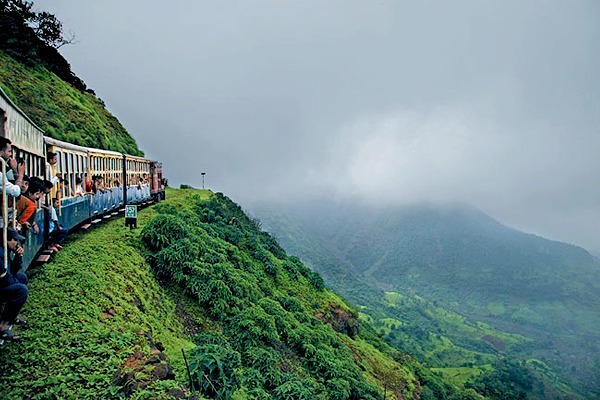 11. Mahabaleshwar
This is the most popular hill station in Maharashtra and is one of the very few places in the country that has evergreen forests. When we went, clouds had descended onto the town and we could feel the mist. The scenery from various view-points was heavenly. The only way to reach here is by road and one can find tourists all-round the year. We decided to do some star-gazing at night and got some breathtaking views of our heavenly galaxy! We then visited Mapro garden which is a dream destination for everyone who has ever tried their products. There are lots of monkeys here as well who may try to snatch your food sometimes.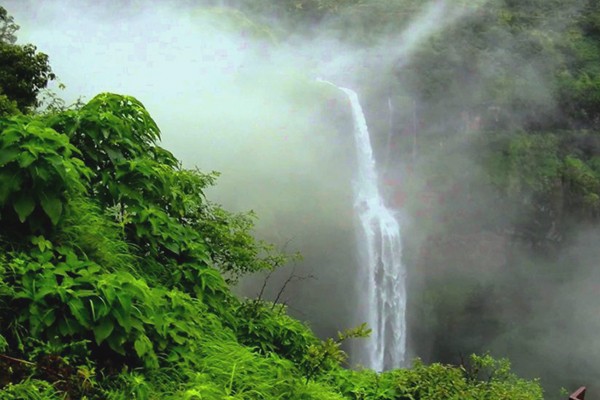 12. Bhandardara
This village nestled in the Sahyadris is lush green all-round the year and sits on the banks of Pravara River. The village has a nearly untouched natural environment which becomes heavenly in the monsoon and this was the time we chose to visit the place. Even the drive from Mumbai to Bhandardara was beautiful, and we could see lush green hills on both the sides. Boating in Arthur Lake and witnessing the Randha Falls was a great experience. Climbing to the top of Wilson Dam and imagining the water overflowing from here gave us the chills!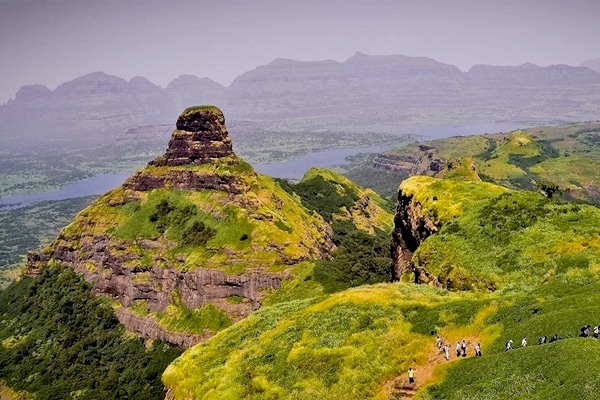 13. Pali
Pali is a town connected to Mumbai by rail from Khopoli, which is located 36km from there, as well as by road. We visited Ballaleshwar Temple, which is one of the eight Ashtavinayak temples. We stayed in a farm stay that overlooked large orchards and absolutely loved the village life. We then trekked from the village to the Sudhagad fort which was a moderate trek; the other famous trek in the region is the Sarasgad trek that has a temple at the peak.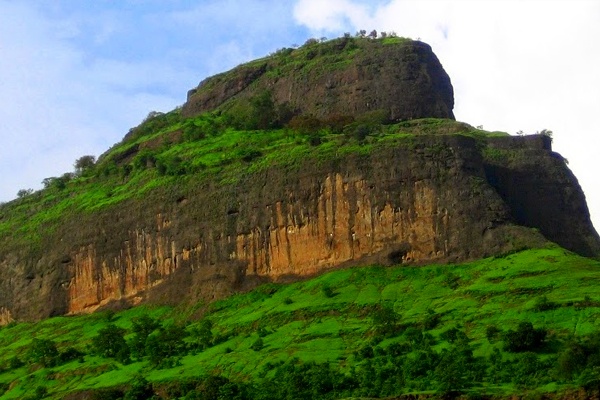 14. Alibag
Alibag is a town located to the south of Mumbai in the Raigad district and serves as its headquarters. We caught a jetty from Gateway of India to Mandwa, from where we went to Alibag. We booked a villa and enjoyed authentic food near the beach; the beach is peaceful and is a nice picnic spot. We even went for banana boat rides, kayaking and dolphin sightseeing and were lucky to spot quite a few of them!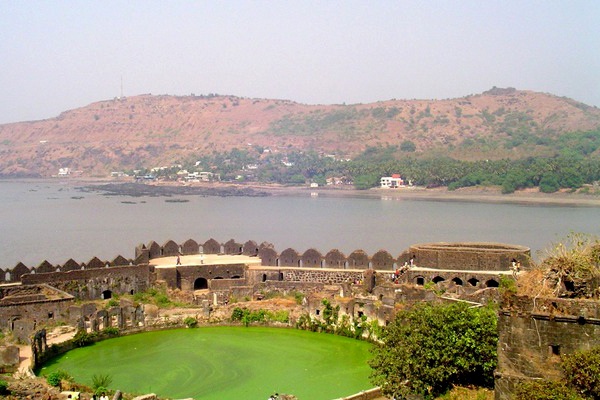 15. Chiplun
Chiplun is a beautiful city and its name means the 'Abode of Lord Parshuram'. It is situated on the banks of Vashisti river where we got to see many birds. The boat ride gave us some beautiful views of the forest surrounding it. The Sawatsada waterfall is a small waterfall with clean water, and taking a dip here in the chilled water was very cool and refreshing. The city also has one of the rare Parshuram temples, which is very well maintained and a picturesque building as well.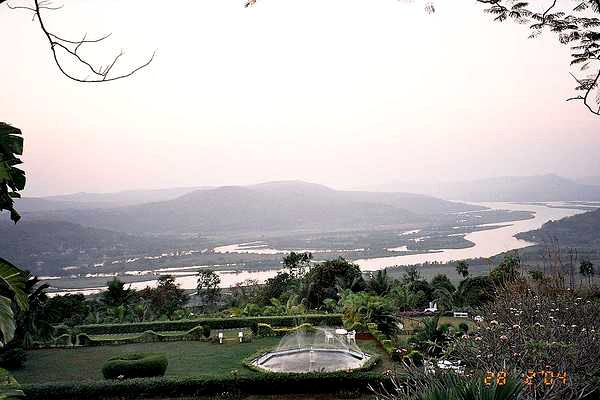 16. Sawantwadi
Sawantwadi was the capital of kingdom with the same name and was named after the then ruling family name- Sawant. Moti Talav is the first place we went to, it is a serene lake where one can simply sit and take in fresh air; the best time to visit here is the evening. The Sawantwadi palace is another place we went to and we could take a peek into the history of the village. If you're lucky, you may get to meet the Rani Sahiba also. The Raghunath Market is a major handicraft center and we got some amazing Konkani handicraft items here.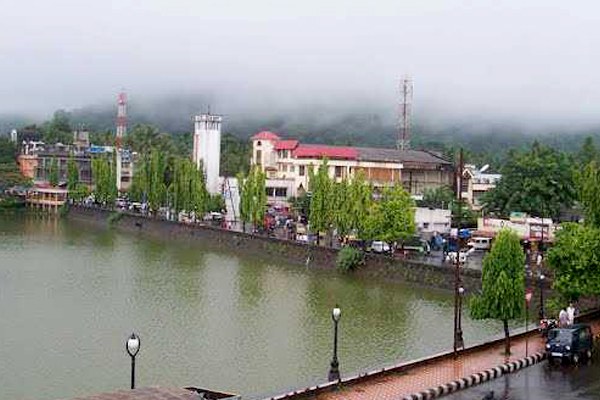 17. Lavasa
Lavasa is a planned city located near Pune and is modelled on the town Portofino in Italy. It is surrounded by lush green hills and has a lake with crystal clear water. With the most modern facilities here, we went for jet skiing, took a safari to the waterfalls in a Gypsy through the green thickets surrounding the town. The surprise street plays here were delightful to watch and the beautiful Oase Fountain show at night with laser and lights was one of the best shows we have seen in India.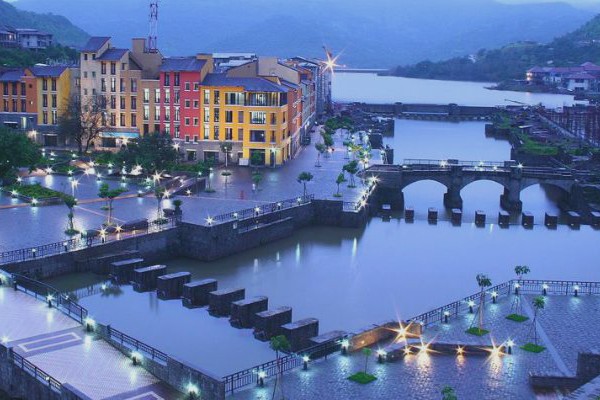 18. Karnala
Karnala is well connected by road from Mumbai as well as Pune. The main attractions here are the Karnala Wildlife Sanctuary and the Karnala Fort, whose history goes back to the 11th century. This sanctuary is a heaven for bird watchers and hikers like us. Walking through it, especially during the monsoon season is a lot of fun. If you're a nature photographer, this is THE place to head to. Seeing many species and listening to sounds of hundreds of birds at a time for a long duration is sure to numb your ears and immerse you in a state of trance. The fort is located inside the sanctuary and the trek to reach here is 3km long and really fun. The proximity to the city makes this a perfect day-trip from Mumbai.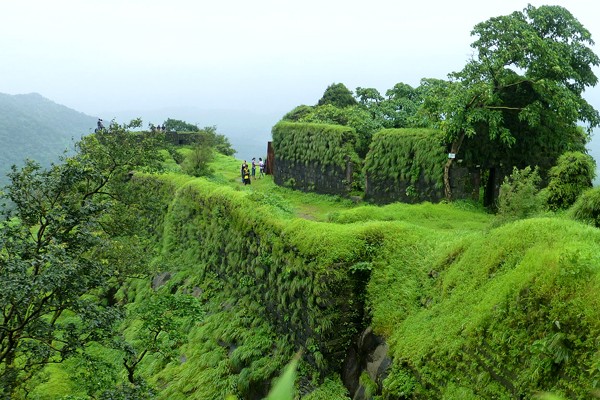 19. Malshej Ghat
Malshej is a mountain pass tucked away in the hills of the Western Ghats. It is home to hundreds of types of flora and fauna, especially birds; this is definitely the place to head to if you are a bird lover. We went here during the monsoon season and on every side, all we could see were waterfalls; the view was simply spellbinding. Be prepared to be disappointed if you are expecting some excellent food, you have to make the trade-off here for the natural beauty.
20. Igatpuri
Igatpuri is a hill station known for the Vipassana International Academy. It is one of the best places in the state to visit during the monsoon and is surrounded by highest peaks of the Western Ghats including Kalsubai peak, which is the highest peak in the Sahyadris. The Vaitarna dam forms the Vaitarna Lake; spending some time here seeing this serene lake is a peaceful experience. The Lake Vaitarna waterfall is a peaceful waterfall where we got a chance to become one with nature because there was hardly any crowd. The Ashoka falls on the contrary, are much powerful during monsoon but extremely crowded; the sight of this massive waterfall was worth witnessing.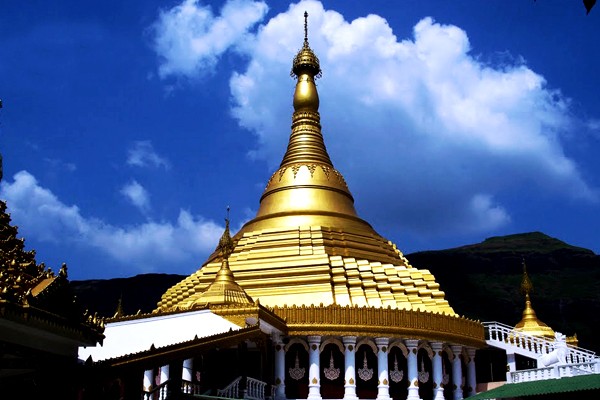 We hope that after going through this article, you have decided to change your routines for upcoming weekends and will explore all these beautiful destinations. With the monsoon just around the corner, most of these places are at the peaks of their beauty; so, take out your travel bags and shoes, and pack up to visit all these places and make your weekends all the more exciting!
If you have visited any of the above destinations, do let us know your experience in the comments below. If you have been to any other weekend getaways around Mumbai, do share your experience for our fellow readers.
Image Sources: 1. The Great Next, 2. Go Hero, 3. Mouth Shut, 4. Wiki Wand, 5. Way to India, 6. Travel and Leisure, 7. Ace Guide Blog Spot, 8. Ravine Hotel, 9. Trek Earth, 10. Beta Outlook Traveller, 11. Aadit Holidays, 12. Trawell, 13. Mumbai Hikers, 14. Tourism Guide India, 15. Holidify, 16. Holidify, 17. Super Cabz, 18. Commons Wikimedia, 19. Berkut-travel, 20. Holiday IQ
Latest posts by Vibha Sharma
(see all)