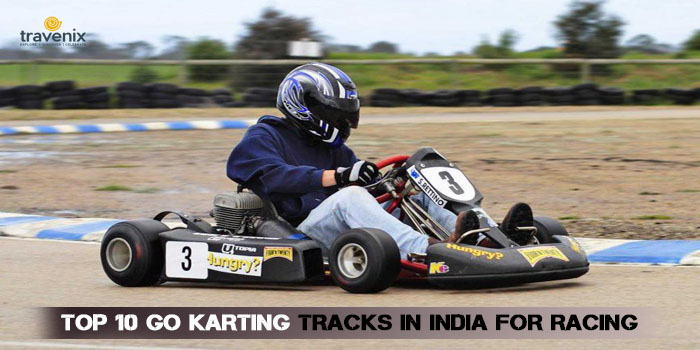 Top 10 Go Karting Tracks in India for Racing
Go-Karting is a fun experience that doesn't require you to have a driving license and yet gives you the feel of participating in an F1 Race! This sport, however, is also used by professionals with more developed karts which can touch speeds of up to 260kmph! These vehicles allow you to feel the rush of air when driving through the curvy tracks, it's an experience unlike any other!
Kart-o- graphy
Over the years, go karting has started becoming a popular sport in India, and you can find tracks in nearly every major city of the country now. However, some tracks are much better than the rest and you can actually live the sport at these places. Here, we've listed the best go karting tracks that you can find in India.
1. Smaaash
Located on the rooftop of Smaaash, the entertainment park in Kamala Mills, Mumbai, this is the only go karting track in India that is located on the rooftop of a building. Built to perfection with smooth curves and hairpins, this track is one of the finest and even boasts of an F1 simulator! This indeed is the best place for go karting in Mumbai.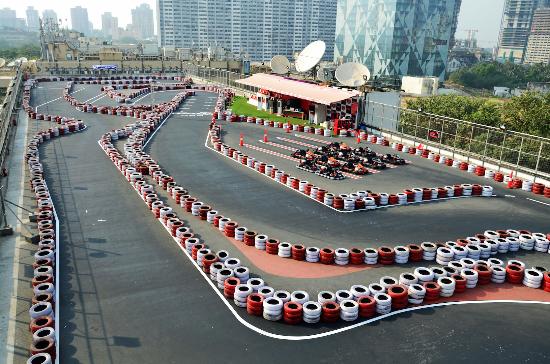 Where: Gate No. 4, Kamala Mills Compound, Lower Parel, Mumbai, Maharashtra 400013
Cost: Weekdays: Rs. 450 for advanced (6 minutes), Rs. 650 for grand (10 minutes), Weekends: Rs. 550 for advanced (6 minutes), Rs. 700 for grand (10 minutes)
2. Downtown Racing
Located on the outskirts of Pune, this race track is 500 meters long and comprises of some craaazzzy turns that will bring out the racer in you. It is also one of the longest tracks in the city and the peaceful location allows you the pleasure of listening to only engines revving! Cargasm…guaranteed!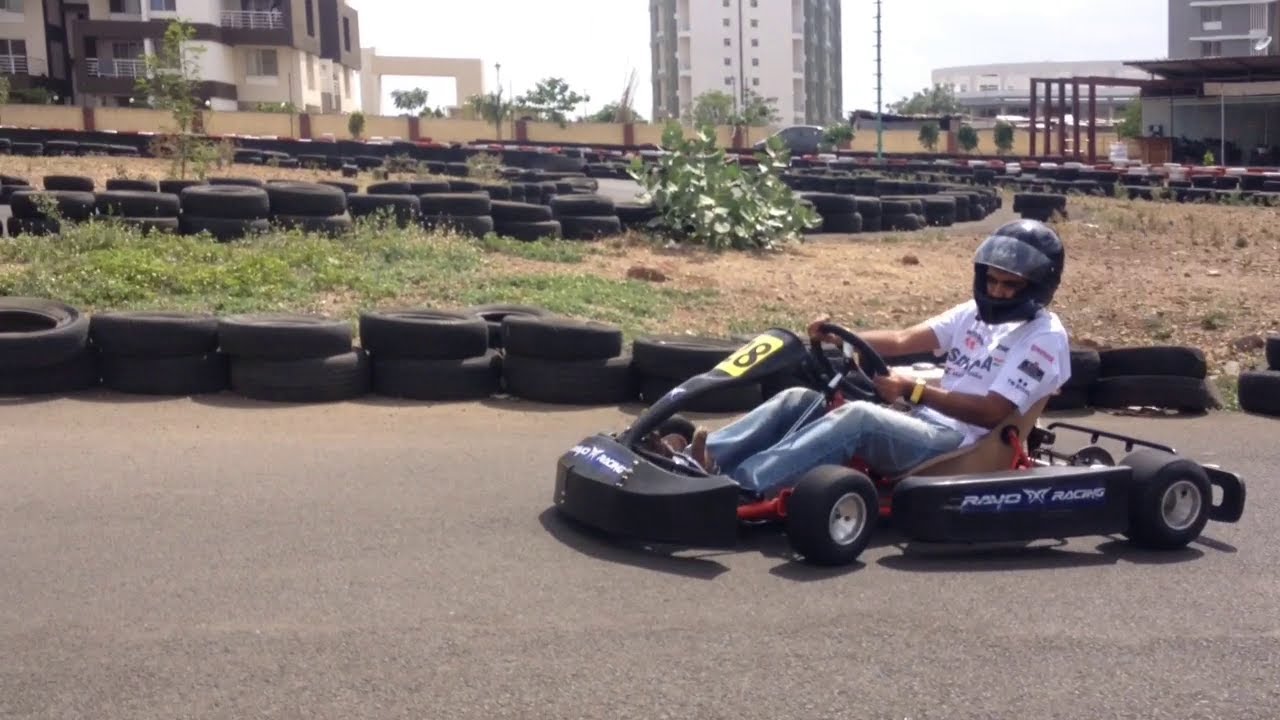 Where: Kharadi, Pune
Cost: Rs. 250 for 4 laps, Rs. 300 for 6 laps
3. Runway 9
High-power 7bhp go karts can be found at Runway 9. This high-octane driving experience is no short of an F1 race and you'll absolutely love to drive on the smooth track here. This is your chance to see a live race in Hyderabad. This 700-meter long track is enough to fulfil your dreams of a go-kart race.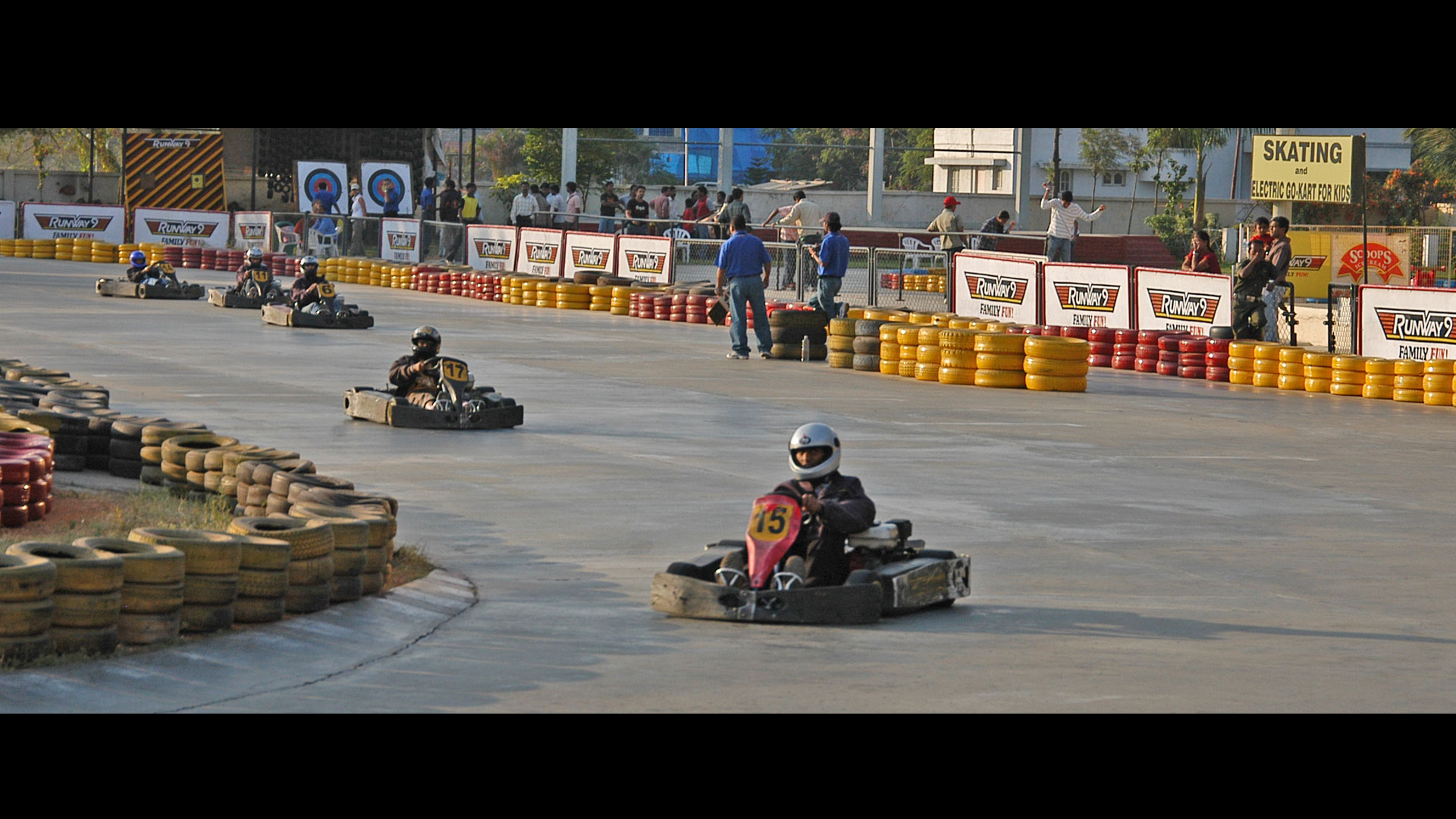 Where:  5-115, Mohan Reddy Commercial Complex, Medchal Road, Kompally, Beside Mahindra Showroom, Hyderabad, Telangana 500014
Cost: Rs. 210 for 4 laps, Rs. 270 for 6 laps, Rs. 360 for 8 laps, Rs. 450 for 12 laps, Rs. 720 for 20 laps
4. Kartainment
Yet another speedster's dream in the city of Nawabs, this indeed is one of the best places for go karting in Hyderabad. This track is special in the sense that it's the first open go karting track in the world to be made on an airport runway! It's also the only national championship track in Telangana and is open post-midnight!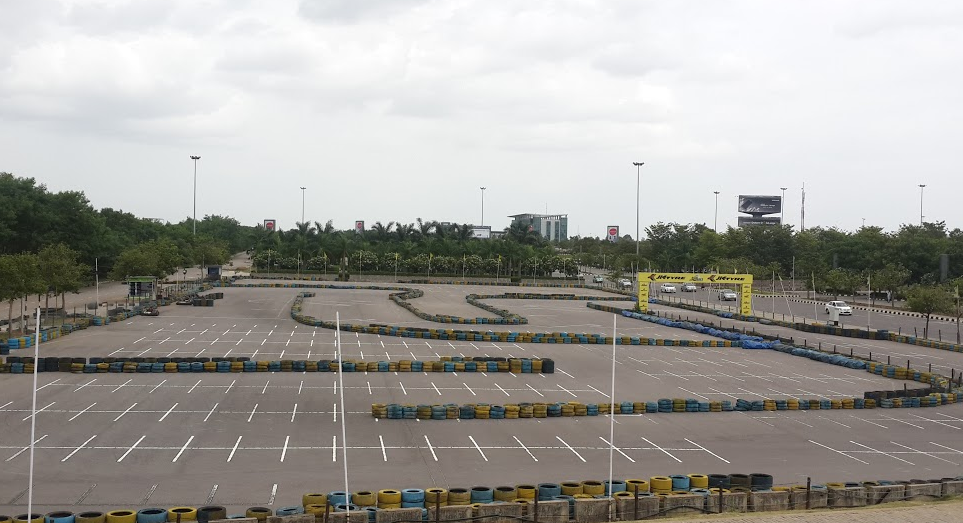 Where: Rajiv Gandhi International Airport, Hyderabad, Telangana
Cost: Micro Max: Rs. 350 for 7 laps, 7 Bhp: Rs. 220 for 5 laps, Rs. 240 for 7 laps, Rs. 300 for 9 laps, 9 Bhp: Rs. 280 for 7 laps, Rotax: Rs. 500 for 7 laps
5. Kart Attack
Located down south in Chennai, Kart Attack is a great track for beginners and professionals alike. This track may be just 260 meters long, but the smooth cement and wild hairpins with go karts featuring 200cc engines makes this a wild ride for all! They also have daily competitions for the fastest laps!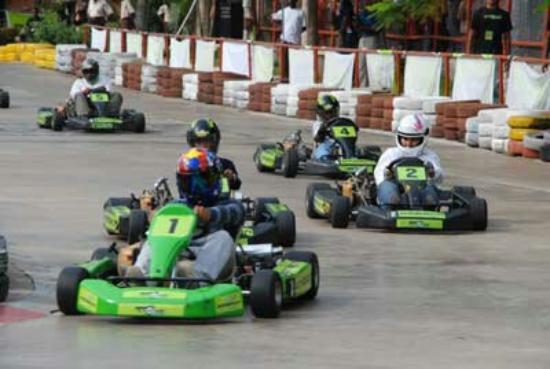 Where: 101, East Coast Road, Akkarai, Chennai, Tamil Nadu 600119
Cost: Rs.190 for 5 minutes on weekdays and Rs.290 on weekends
6. Torq03
Situated in the Silicon Valley of India, Bangalore, this go kart track offers a unique experience with each kart being fitted with a timing device. You could choose to race against friends or against the clock and each session is usually 5 minutes long here. They have karts up to 13bhp for a great racing experience.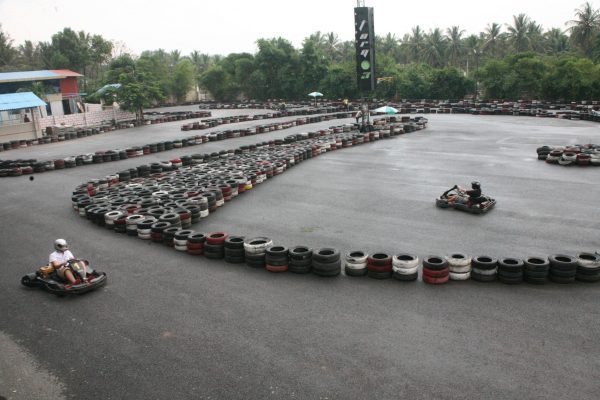 Where: Torq03 Karting Track, E-Zone Club, Outer Ring Road, Maratahalli, Bangalore – 560034
Cost: Starting at Rs.200/-
7. 32nd Milestone
This 250-meter- long track on the Delhi Jaipur Highway is a hit among all. It is also one of the most amazing tracks in the country and features a bridge too, along with the crazy twists and turns. You can find people racing here every now and then.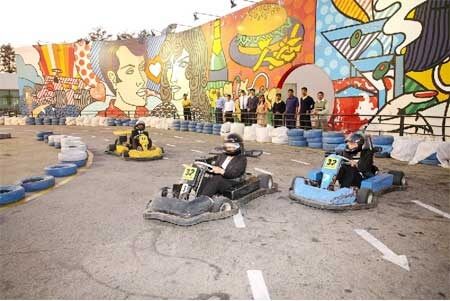 Where: 32nd Milestone, Sector 15, Gurugram, Haryana 122001
Cost: Rs. 345 for 6 laps
8. Nuvem Track
Situated in the party capital and the state with one of the cleanest beaches in India, Goa, Nuvem Track was laid out by German and Swedish professionals and is located on top of a hill. This 500-meter track is also used for races and an adrenaline rush is guaranteed here. Goa is also one of the best places for scuba diving in India.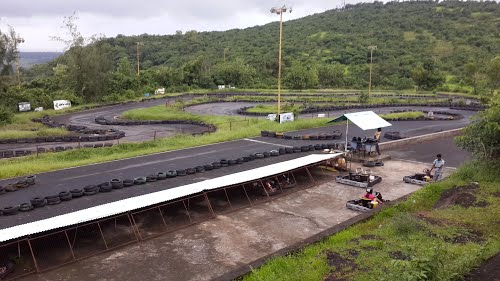 Where: Gounlloy, Nuvem, Goa 403713
Cost: Rs. 200 for 10 laps
9. Hakone Entertainment
This fun park in the beautiful Powai area of Mumbai features a great go kart track. The 200-meter track is challenging with 5.5bhp engine go karts. The kart can be controlled remotely and so your safety is guaranteed here. This place is also one of the best places for paintball in Mumbai!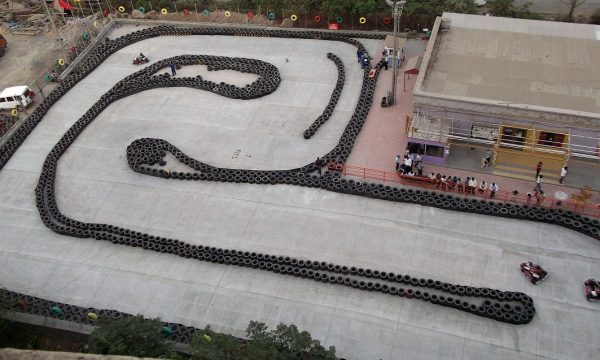 Where: Opposite Hiranandani Gardens, Powai, Mumbai, Maharashtra 400076
Cost: Rs.150 for 5 laps
10. F9 Go Karting
This track is 400-meters- long and has 7bhp karts which can give you a high octane racing experience. You will be able to burnout the tires here with the hairpin bends and other crazy turns!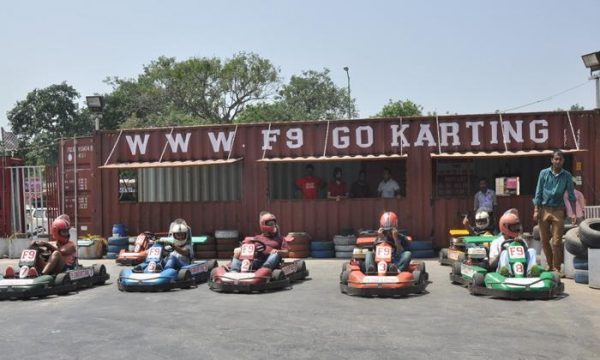 Where: Sector 17-18, Link Road, Near Green Park Vatika, Gurugram, Haryana 122001
Cost: Rs. 250 for 7 laps
Go karting is one sport that should be tried by one and all. Do head over to the closest track to you with your family and friends and race!
Image Credits: GQIndia, Apna Coupon, Hakone, Tripmondo, What's Up Life, E-Zone Club, TripAdvisor, Explara, Runway9, YouTube, TripAdvisor
Latest posts by Vibha Sharma
(see all)