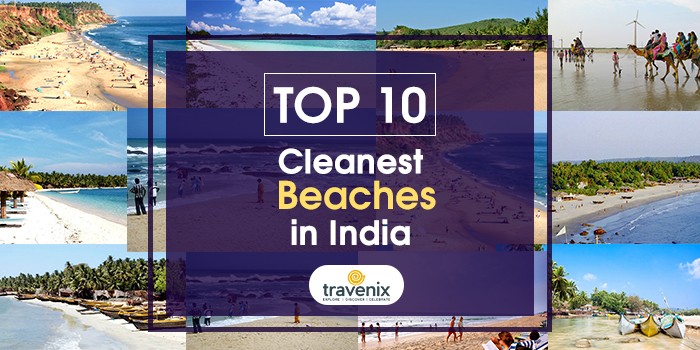 Top 10 Cleanest and Must Visit Beaches in India
India is blessed with a long coastline of over 7000 kilometers. Despite a long part of this coastline having developed for various maritime activities, there remain natural sandy regions called beaches. These places to unwind are present throughout the country and have some spectacular views of the infinite blue.
Sunbathing at its Finest
While India has thousands of beaches, many of them have become polluted thanks to human interaction and this extends even to the waters. However, a few gems lie scattered across the nation, still in their pristine form and well preserved. We have scouted far and wide to bring them to you!
1. Radhanagar Beach
Located on the serene Havelock Island in the Andaman and Nicobar Islands, this place is one of the most famous beaches in the world and is known for its sand texture. You can get some stunning views of the sunset from here and the changing facilities post a sea-bath make this the perfect go-to spot when visiting Havelock.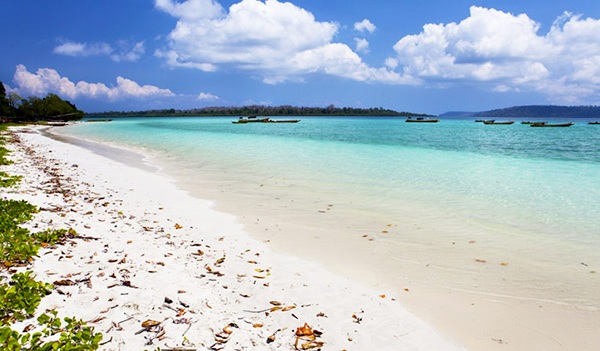 2. Arambol Beach
Located in the western state of Goa, this beach is thronged by international tourists every year for sunbathing and enjoying the sound of waves with no disturbance. This place is surrounded by low hills, jungle valley, fresh water lakes and banyan trees; this makes it a perfectly quiet place to unwind.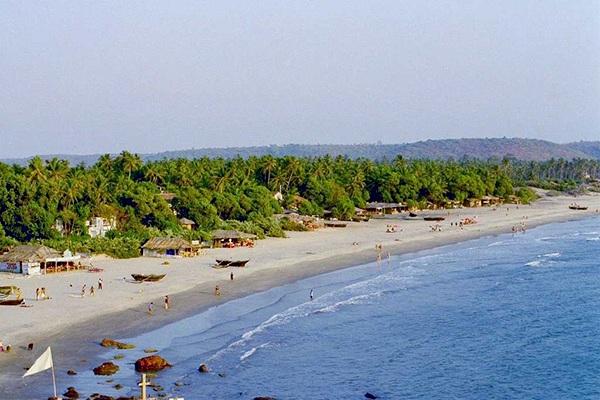 3. Cherai Beach
This beach in Kerala is almost untouched by human interaction and is one of the cleanest in the country. With only a few visitors on a daily basis, you can have some peaceful time here lying down on the sand and enjoying the sound of waves lashing against the shores or probably building some sand castles!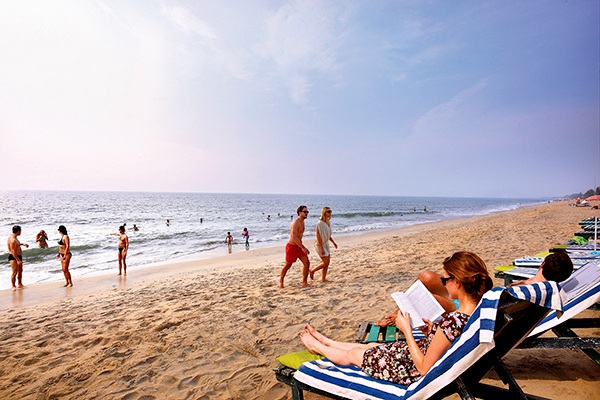 4. Varkala Beach
This town in Kerala is located near the end of Western Ghats, and from here you can see the cliffs in the backdrop of the beautiful black sand. This is what makes this place special and a major tourism spot in Kerala.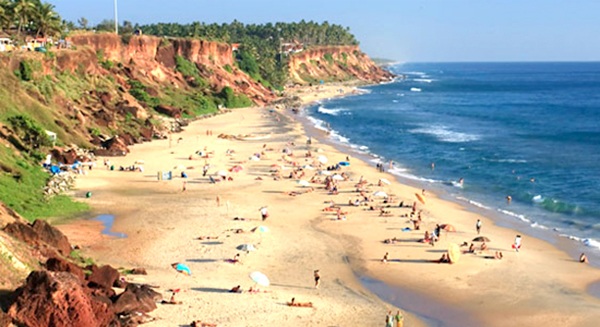 5. Gokarna Beach
Located at the western end of Karnataka, Gokarna is one of the most popular beaches among those who wish to have a quiet getaway and yet want a place that looks like Goa. Famous for its temples and the rocky mountains of the Western Ghats, this small town has a serene coast that draws thousands here every year.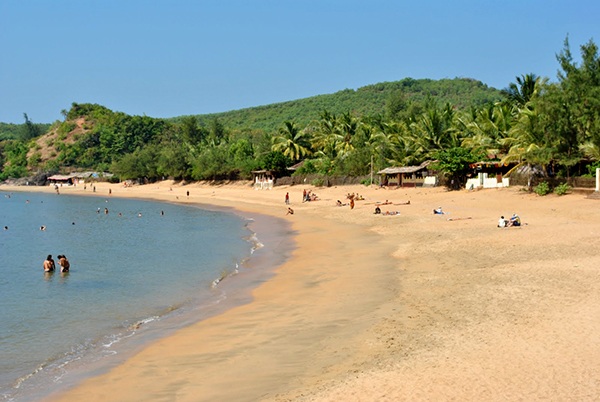 6. Tarkali Beach
This coastal village in Maharashtra has a long and narrow stretch of beach with panoramic views of the pristine waters of the Arabian Sea, with tall Shuru trees serving as the perfect background and providing shade. It is also one of the best weekend getaways near Mumbai!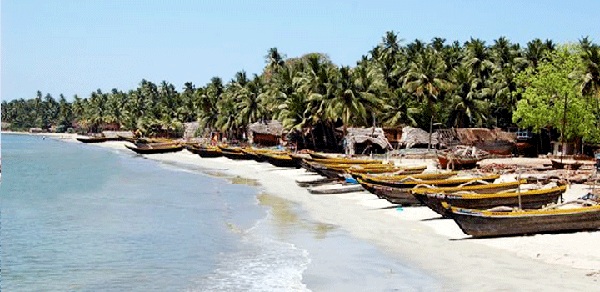 7. Kanyakumari Beach
Located in the southern Indian state of Tamil Nadu at the tip of the Indian subcontinent, Kanyakumari is the perfect place to view both the sunrise and sunset. This place will definitely mesmerize you and this is probably why it draws thousands of photography enthusiasts every year.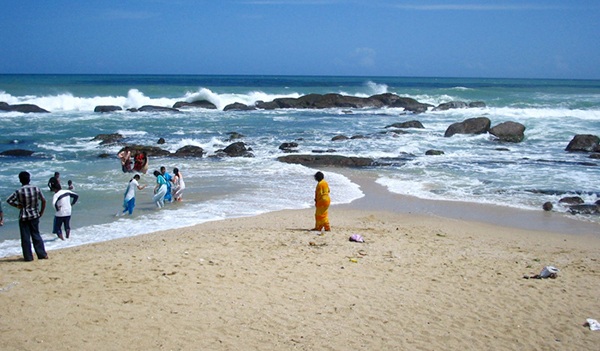 8. Baga Beach
Located in Goa, this beach is one of the most popular ones in the state and yet has been maintained very well. The ambience here is calm and cool, and will definitely relax your mood. The shacks serve fresh seafood and other delectable items that are sure to set up a perfect day.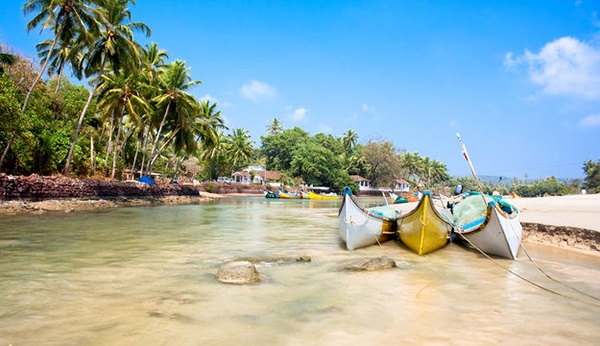 9. Agatti Island Beach
If you're looking to see some sparkling coral reefs and turquoise blue lagoons, there is no place better than Agatti. The beach here is covered by lush green coconut palms and the spectacular view from here is what makes this one of the most exotic beaches in the country.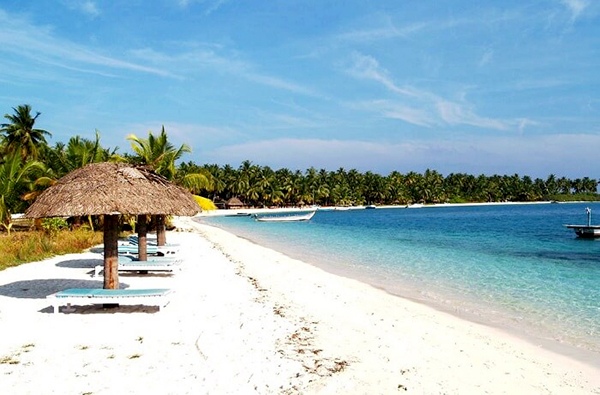 10. Mandvi Beach
Located in Gujarat, this is a major port city which has had ties with shipbuilding since ages. Owing to the windy climate here, many windmills have been installed along the coastline and this makes it a very special sight. Something that you don't really see on beaches, do you?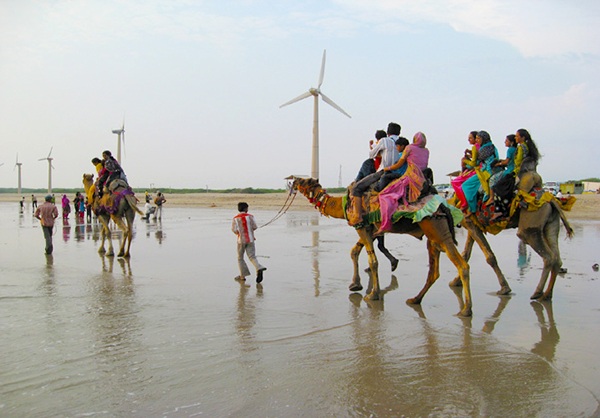 If you've experienced the cleanliness of any of the above mentioned beaches, then do let us know in the comments below. If you do happen to know any other place that can make it to this list, write about your experience there in the comments so that our readers can know and add it to their bucket lists.
 Image Credits: Makemytrip, Holidify, Cherai Beach Resorts, Tour My India, Mangalore Taxi, Travel Maharashtra, India.com, Travel Triangle, Gujarat Tourism
Latest posts by Vibha Sharma
(see all)