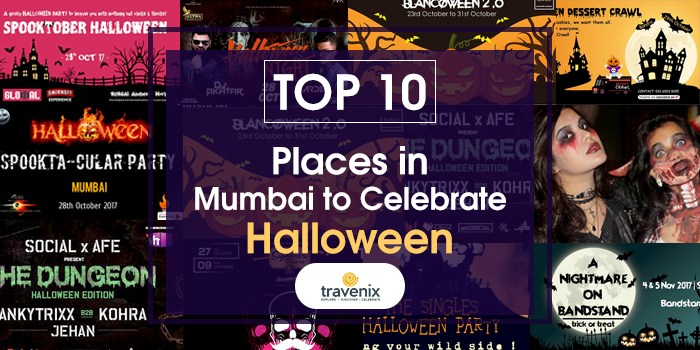 Top 10 Places in Mumbai to Celebrate a Spooky Halloween
Halloween is one of the most awaited festivals in the world. It's a celebration of fear and spookiness with trick-or- treat and dressing up in fancy Halloween costumes. The inner artist of many people comes out during this time when they indulge in pumpkin carving to make lanterns.
This Year, Celebrate Fear
The first day of Allhallowtide is celebrated as Halloween and it falls on 31 st October. A lot of effort is put into making ordinary looking places look like sinister surroundings. Being in Mumbai, you have a chance to actually LIVE Halloween like the Western countries. Some of the best places in Mumbai to celebrate this eve are listed below.
1. Spooktacular Party
This is THE place for some pre-Halloween fun. With fun games and activities revolving around the theme and even education related to paranormal activities, you can expect some goosebumps for sure! You will also get a chance to see some REAL paranormal investigation videos and get time to discuss your experiences with others here and get freaked out together!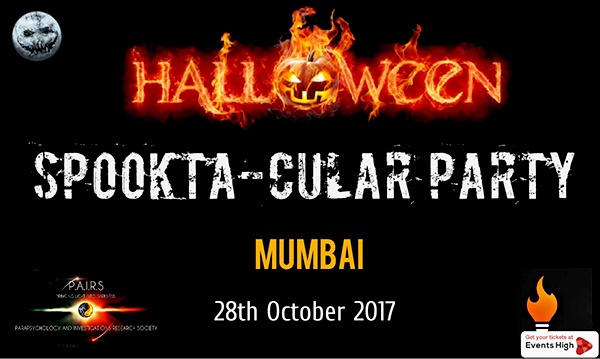 Where: Garden Hotel, Mumbai
Cost: Rs. 333/-
When: 28th October
2. Halloween Night
This is the typical Halloween party where you can dance into the night to the tunes of DJs Hardik and Akhtar with your family and friends. Dress up in your most creepy costumes and make sure that you can scare the life out of your partner too in it! (Kbeautypharm)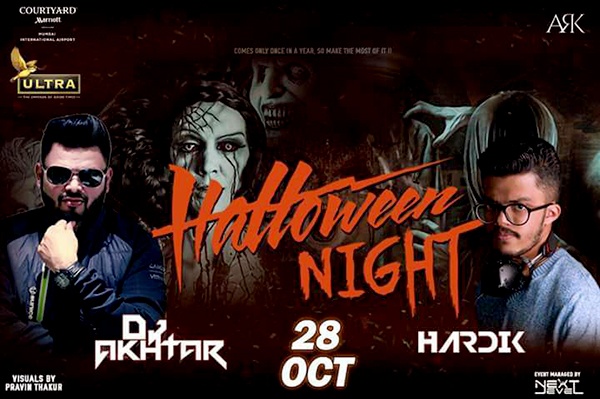 Where: Courtyard By Marriott Mumbai International Airport, Mumbai 
Cost: Free
When: 28th October
3. A Nightmare on Bandstand
This is your chance to see one of the most popular hangout spots in the city turn into a Halloween themed flea market. Here, you will find special food delicacies and some funky and fresh apparel ideas that are sure to get your spirits high in the sinister atmosphere.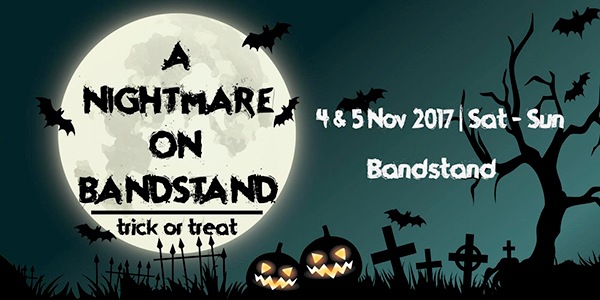 Where: Bandra Bandstand, Mumbai
Cost: Free
When: 4th , 5th November
4. Halloween Bar Crawl
This takes bar hopping to the next level. Brace yourselves, because you will have some kickass cosplays and insane costumes to witness here. You can expect all night alcohol offers and some great music that will give you just the right spooky vibes. With Happy Hours to spare you the horror of finding amazing drinks on this night filled with horror, you can be sure that this will be a memorable bar-hop for you!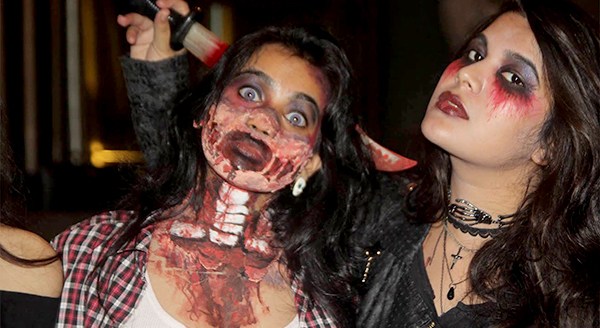 Where: Independence Brewing Company
Cost: Rs. 499/-
When: 28th October
5. Halloween Dessert Crawl
You've seen the swanky parties in the city. Now it's time to celebrate this festival in a different way. This is the authentic trick or treat experience with 10 desserts to try in 10 different outlets! Satiate your inner sugar monster by going across Bandra and gorging on some of the best desserts in Mumbai while showing off your evil side.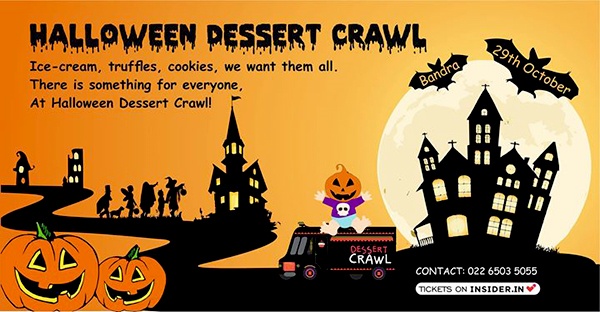 Where: Out of the Blue, Bandra.
Cost: Rs. 700/-
When: 29th October
6. Singles Halloween Party
While most places favor couples, this is one party that is exclusively for singles. It is the time for you to dress up as your favorite evil character or even your childhood superhero and dance away into the night!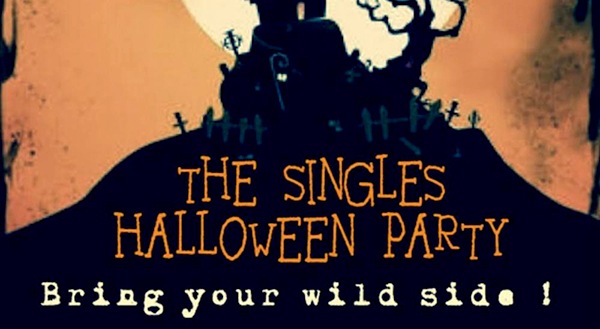 Where: The Good Wife, Mumbai
Cost: Rs. 1475/-
When: 26th October
7. Spooktober Halloween 2017
This is your chance to experience Spooktober like never before. Dress up yourself or head to their face painter who will definitely create a look so scary that you'll get scared of your face! With special drinks like Dracula's Feast and Brain Eaters, and some crazy dishes like 'Maggots in Bloody Meat Sauce' and 'Kabrasthan Ka Pyaar', you can be sure that this night will haunt you for long!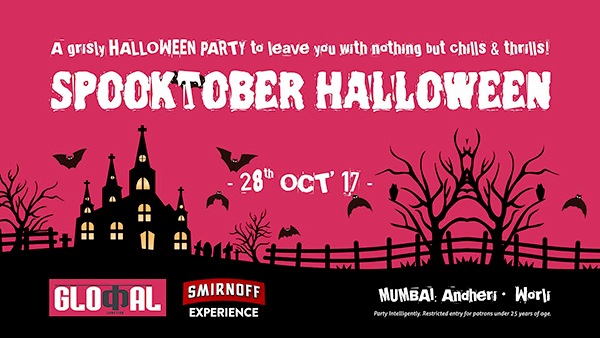 Where: Glocal Junction, Mumbai
Cost: Free
When: 28th October
8. Blancoween 2.0
When you head over to Blanco this week, be ready to get creeped out by the décor that will surely give you goosebumps. You can explore the tantalizing mixes here like Bloody Red and People Eater or have some crazy desserts like Pumpkin Pie or Bloody Velvet.

Where: Blanco, Mumbai
Cost: Free
When: 23rd October – 31st October
9. The Dungeon: Halloween Edition
Dance away to some crrrazzzy EDM tunes ft. Ankytrixx B2B Kohra + Jehan and enjoy the haunted party to the fullest. Get all funked up and enjoy the night with your friends and family dressed up as ghosts!


Where: Antisocial, Mumbai
Cost: Rs. 600/-
When: 28th October
10. Pre-Halloween Bash
You can dance to some of the best EDM and Bollywood music when heading over to this party with a kickass artist lineup that is sure to entertain you through the night. With attractive offers for Wine and Sangria, and free entry for couples, this can be your go-to spot with your partner!

Where: Traffik The Lounge, Worli
Cost: Free till 11:30pm (girls and couples) Rs. 1000/- for late entries
When: 27th October
We hope that you have the most amazing haunted outing this year. If you've been to any Halloween parties before, do let us know your experience in the comments below. Know of some other ways to celebrate Halloween in Mumbai? Let us know!
Image Credits: Zomato, Party Owl, Events High, Insider, High Ape, Event Brite, All Events
Latest posts by Vibha Sharma
(see all)