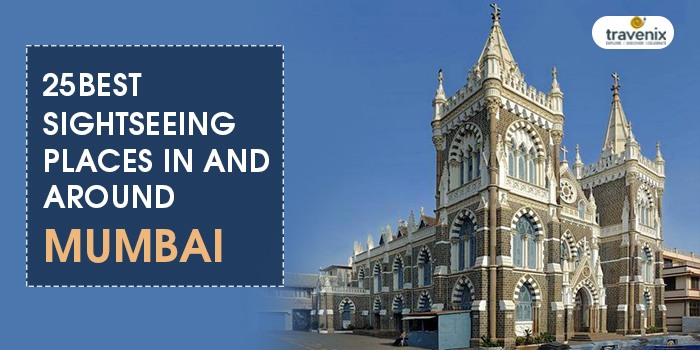 Top 25 Best Sightseeing Places in and around Mumbai
Mumbai is a metropolis located on the western coast of India and is also the most populated city in the country. The financial capital of India has a rich history attached with it as well; being a major city that the Britishers concentrated on, Mumbai has an imprint of its past even today. What was once a group of seven islands is now one of the most developed cities in the nation. Every year, thousands of tourists flock to the city to explore its rich past and heritage, and Mumbai has something to offer for every segment of population.
Sightseeing by the Bay
Mumbai has the perfect combination of modern day tourist attractions as well as historic places. It's a coastal city, located close to the Western Ghats; it even offers some amazing natural attractions like beaches and hill stations. Picking out the very best from the many attractions that the city has can be a difficult task. We've compiled a list of best sightseeing places in and around Mumbai to help you plan your itinerary better.
1. Gateway of India
Built nearly 100 years back to commemorate the landing of King George V in India, this landmark served literally as The Gateway of India for viceroys and governors of Mumbai. We were awed by the sheer magnificence of the structure which is still standing rock solid. The beautiful backdrop of the Arabian Sea made it look all the more beautiful. We particularly enjoyed the feeling of water droplets splashing on our faces when standing near the walls. The Taj Mahal Palace Hotel compliments the look of the gateway and is an architectural marvel itself.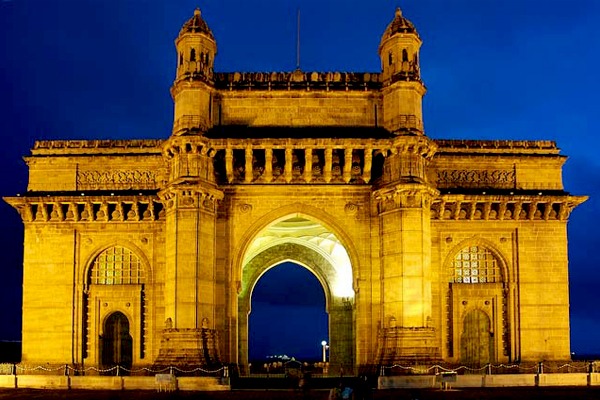 2. Elephanta Caves
Elephanta Caves are a group of caves situated on an island off the coast of Mumbai that can be reached via a boat ride from Gateway of India which takes about 1 hour. We took a toy train to reach the cave entrance on reaching the island. There are many caves here of Hindu and Buddhist origin and are believed to date back to the 5th and 8th centuries. We marveled at the beautiful stone carvings here and imagined how developed art was in ancient civilizations. This UNESCO World Heritage site is definitely worth a visit.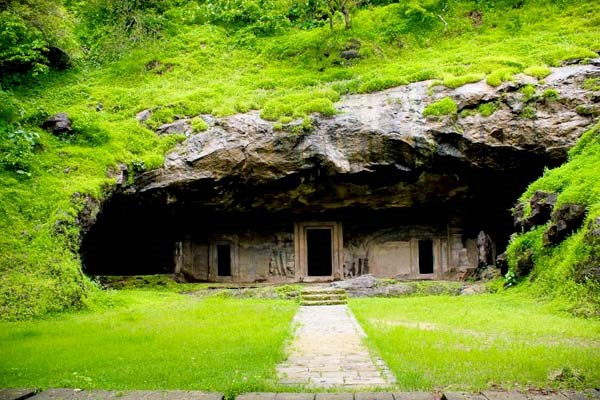 3. Colaba Causeway
Colaba causeway is a lane that houses old buildings from the time of the British rule and has everything that a shopper can ask for. We went here and were awed by the variety and range of products available here; from affordable street clothes to fashionable boutiques, this place has something for all pocket sizes. We bargained, and to our surprise, we got some amazing products for throwaway prices! We then headed to Regal Cinema and then to Gateway of India which are at a walking distance from there.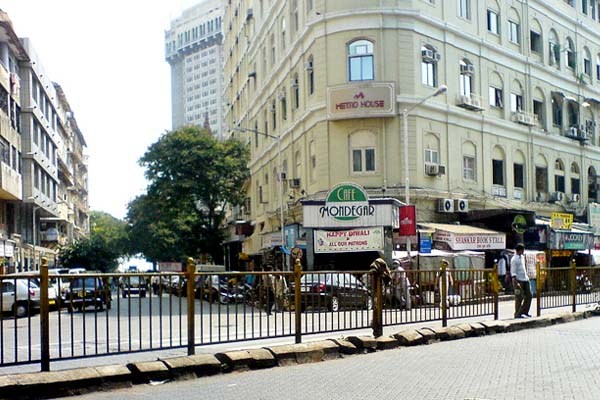 4. Juhu Beach
Ah! Mumbai isn't complete without this beautiful beach. Juhu beach is located in Juhu, which is famous for housing Bollywood celebrities. We went here during evening hours to witness the beautiful sunset over the Arabian Sea while munching on some typical Mumbai snacks on the beach-side stalls. The Pav Bhaji, Bhel Puri and Pani Puri stand out here and are definitely worth trying.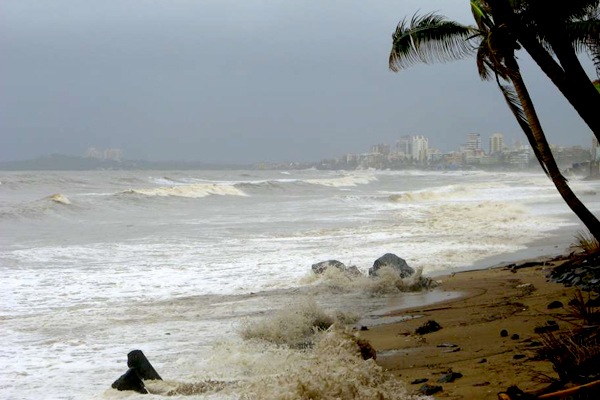 5. Chattrapati Shivaji Maharaj Railway Terminus
Earlier known as Victoria Terminus, this is a historic railway station, a UNESCO World Heritage Site and a 129 year old structure; it is still operational as a major railway station and is located in South Mumbai. We reached the main junction outside the station and were awed to see how quickly life was proceeding here. The building looks beautiful from outside and we could see some great Indo-Saracenic Revival architecture here. On entering the station, seeing the crowd was an overwhelming but amazing experience; it showed us how quickly Mumbai moves.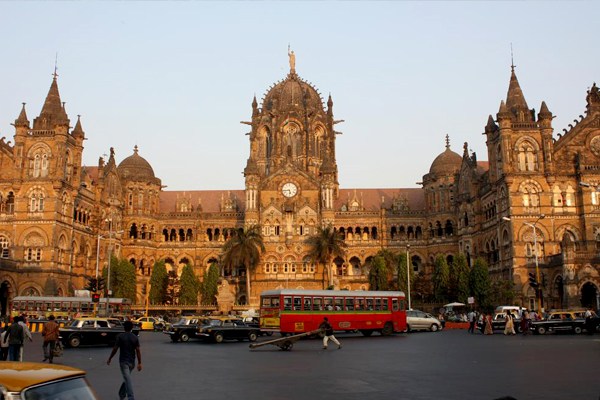 6. Film City
Film City is the venue where many Bollywood movies are made and is situated next to Sanjay Gandhi National Park. We took a guided tour and were shown around the film city. We were shown various popular sites like lake, garden and church; we were also given a brief history of Bollywood. You may also get lucky to spot some Bollywood stars during the tour, so keep your eyes open!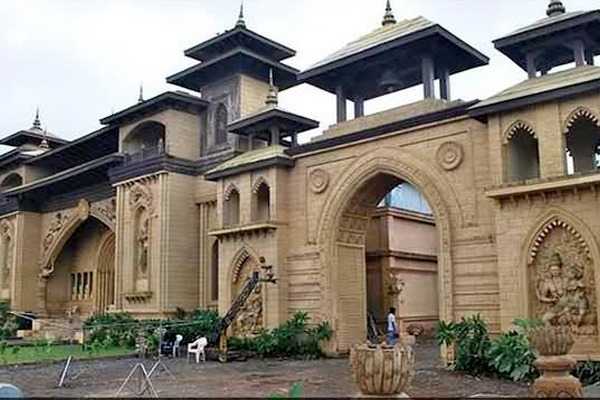 7. Haji Ali
Haji Ali Dargah is a mosque which is nearly 600 years, was made in the memory of a Muslim merchant Sayyed Peer Haji Ali Shah Bukhari, and named after him as well. We had to walk on the pathway over the sea to reach the dargah, and this gave us some beautiful views of the Mumbai skyline and the sea. The dargah is an excellent example of Indo-Islamic architecture that is worth seeing.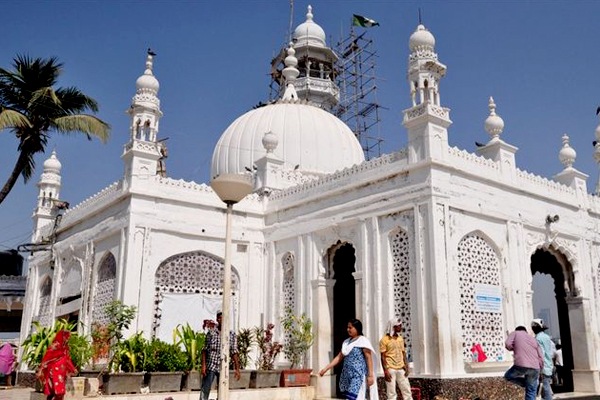 8. Banganga Tank
This is an ancient water tank that was built nearly 900 years back, located in Walkeshwar Temple Complex. The Banganga temple is said to have sprung up when Lord Ram stepped at this site and is thus of religious significance as well. We went and decided to taste the water of the tank and found that it was sweet even though the tank is located only a few meters from the sea. We then proceeded to the temple and observed the beautiful architecture there.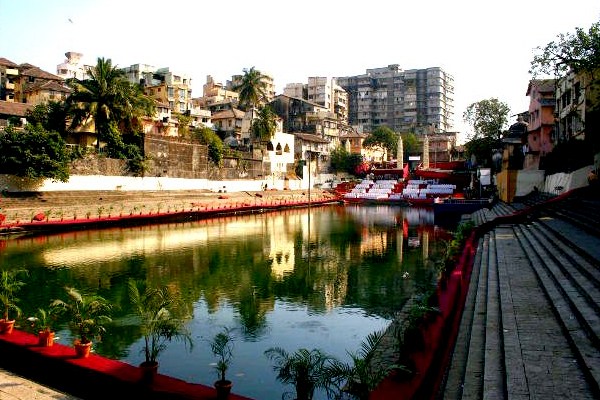 9. Mahalaxmi Dhobi Ghat
Mumbai's Dhobi Ghat is a huge open laundry area where clothes are washed from Mumbai's hotels and hospitals. This is the world's largest outdoor laundry and each wash pen has its own flogging stone. It was a treat to watch so many clothes being washed at once in the open, that too manually. We got an aerial view of this area and it was just marvelous to see how washing is done here at such a large scale.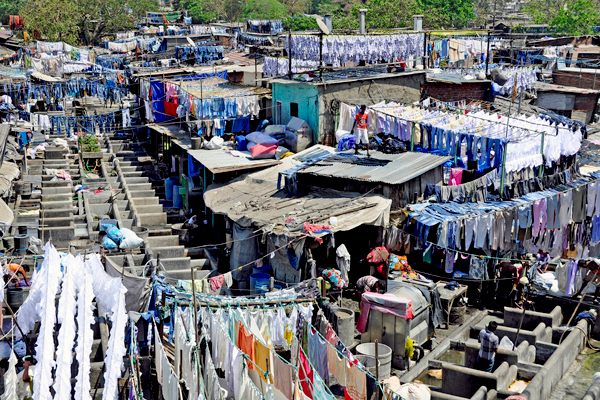 10. Dharavi Slum
Dharavi is home to nearly 1 million people and is one of the largest slums in the world. It is spread out over an area of just 2.1 square kilometers and is also one of the most densely populated areas in the world. We went into the area and had to walk through narrow lanes, some of which were in a very bad condition. The homes here are cluttered up and some have dilapidated walls as well. We even saw some small scale industries here and our guide later told us that the industries here have a total turnover of over a billion dollars!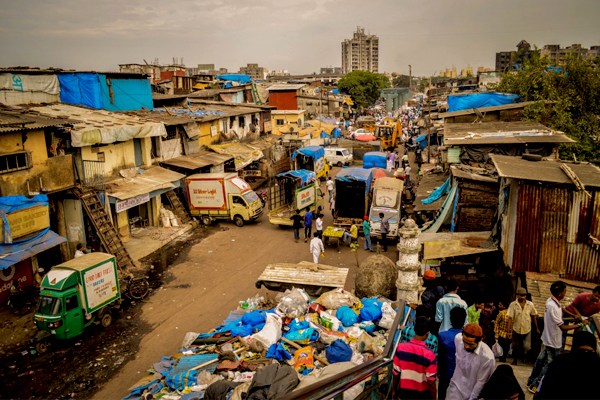 11. Marine Drive
This is among the few most peaceful spots in Mumbai even though it is crowded all day long. Just sitting here and observing the sea and the Mumbai city skyline is a treat, and time just flies by when sitting here. We walked from Churchgate station to here and sat and observed the sunset, and this allowed us to take in all of Mumbai in just a couple of hours. The sound of water splashing against the boulders made it a very peaceful experience. Coming here during rains is the best thing to do in Mumbai.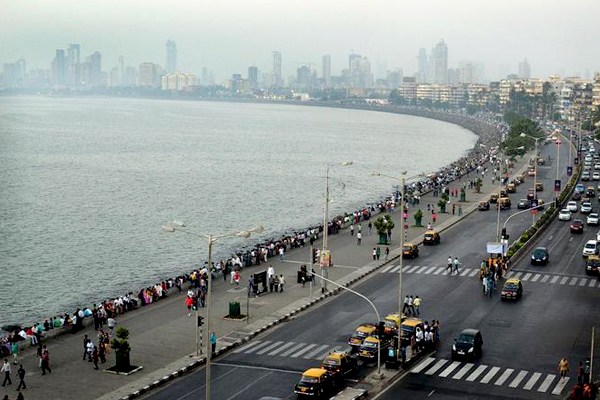 12. King Shivaji Museum
This is a 100 year old museum located in the Byculla area of Mumbai. It houses nearly 50,000 exhibits from India and foreign lands as well. We saw artefacts dating back to the Indus Valley civilization here and were awed by the sheer magnificence of the art forms that ancient humans had. The museum also had a park and it took us quite some time to cover the entire area.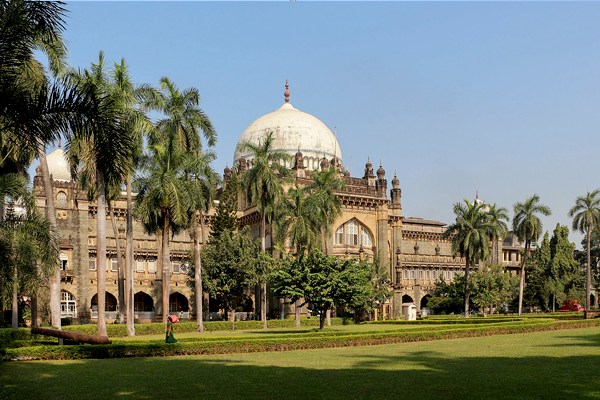 13. Siddhivinayak Temple
Siddhivinayak Temple is a 200 year old temple dedicated to Lord Ganesh located in Prabhadevi. We went here to seek the blessings of the almighty and found that there is a small mandap here that has the shrine of Lord Ganesha. The entire roof is gold plated and gave off a golden shine, which made the mandap look royal. The location itself gave so much peace to our mind in spite of the crowd; perhaps, this is why it is frequented by many famous celebrities as well.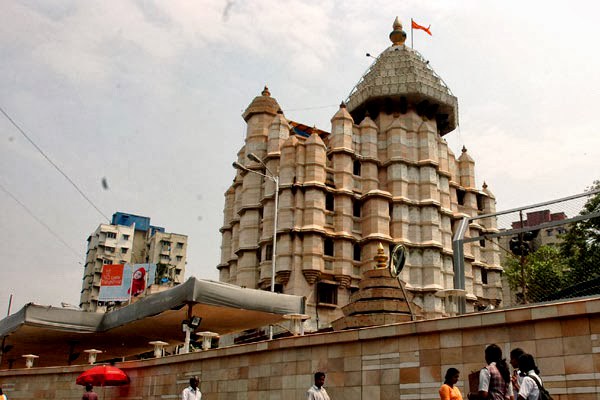 14. Essel World
Essel World is among the largest amusement parks in India and is located in the beautiful Gorai area, which is a lush green area with mangroves. We took a jetty ride across the Gorai creek and reached Essel World, where we indulged in thrilling rides all day long. They even have rides for kids and this makes it a perfect family outing spot. The adjacent Water Kingdom was fun too, and just lazing around in the water or sliding off some twisting slides made it a great experience.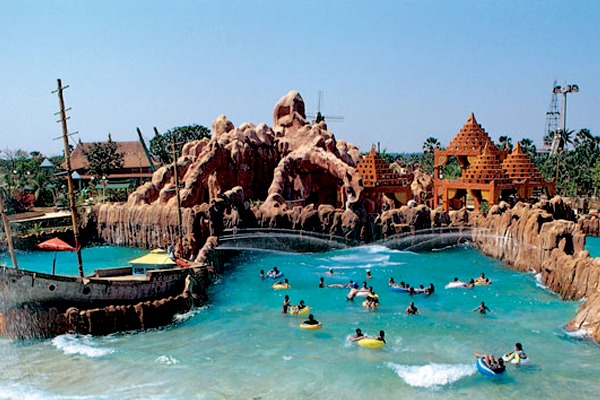 15. Chor Bazaar
Chor Bazaar literally means 'Market of Thieves' and is an old market that was used by thieves to sell off stolen goods. It is located in Grant Road and we found some products here which looked exactly like the branded ones but were significantly cheaper, we then found out that these are first copy products. We had to bargain here as well to get products for normal rates, as the shopkeepers were quoting extravagant rates. We also saw some beautiful antiques here that were up for grabs. There is also a Friday night electronic market and Andheri bazaar here (4-7AM) on every Friday.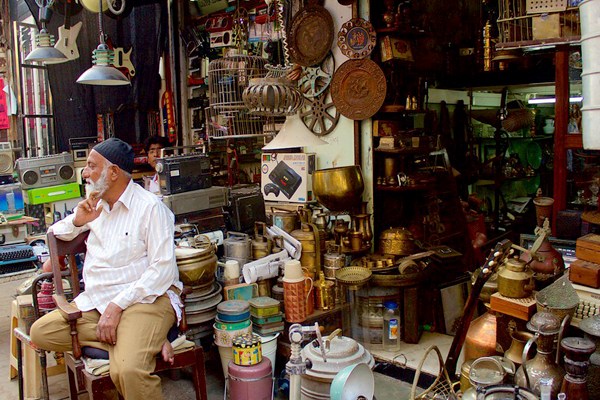 16. Sanjay Gandhi National Park
It is a protected forest area in Borivali with an area of 104km2, surrounded on three sides by the city; it is one of the few national parks that exist inside a metropolis and is among the most visited national parks in the world with more than 2 million annual visitors. We absolutely loved the forest environment and gave us a much needed break from the city life. We even went to Kanheri caves which date back to 1st century BCE and had a look at some beautiful inscriptions that were inscribed on the stones of the cave.
17. Taraporewala Aquarium
Taraporewala Aquarium is located on Marine Drive and is the oldest aquarium of the country. It has been completely renovated now and we had the opportunity of even touching harmless fishes here! They have more than 400 species of fishes here and this is the perfect place to take kids for a day out. We went through an underwater tunnel that gave us a peek into how life looks underwater.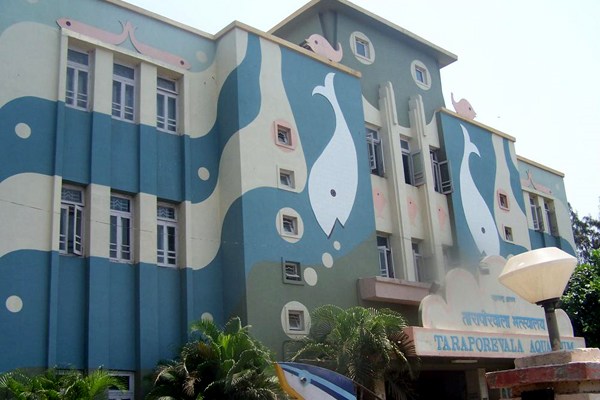 18. Mahalaxmi Temple
This is a 200 year old temple that was built after the chief engineer dreamt of a Devi statue near Worli, which was later found in a search. This temple is located close to the Mahalaxmi railway station and we found a lot of peace here. The temple had images of Tridevis adorned with nose rings, gold bangles and pearl necklaces. The whole area was scented with the smell of flowers from garlands that were being sold just outside to offer to the goddess.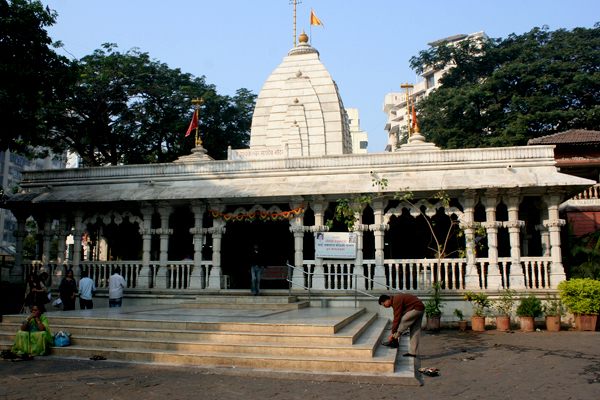 19. Mount Mary Church
This is a Roman Catholic Basilica that was rebuilt in 1760 and located in Bandra. We were in awe of the beautiful architecture of the church and the spires. The church has been decorated very well from inside and gives off a very peaceful vibe. We found out that this is one church that is visited by both Hindu and Christian Kolis because the current statue was found floating in the sea after a dream that a Koli fisherman got.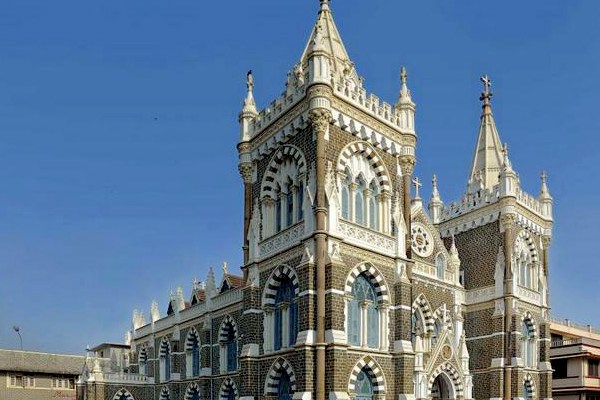 20. Thomas Cathedral
This is a 298 year old church located in the Fort area and is the reason behind the name "Churchgate". We found that there were many carved memorials in the cathedral from the era of the British Raj. We were left in awe of the sheer size of the cathedral and the beautiful stained glass windows that adorn the shrine.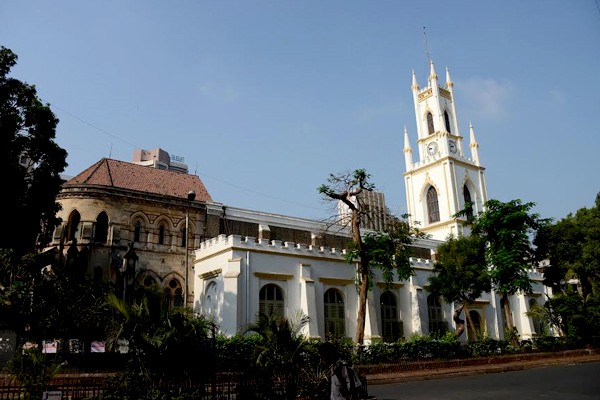 21. Powai Lake
Powai Lake is an artificially built lake that is more than 100 years old now. The lake overlooks IIT Bombay and has a huge perimeter which is well developed. We took a stroll along the lake and in the process, the city's noises died down in the background even though the main road lies right next to the lake's periphery. Sitting by the lake and observing the beautiful hills and greenery on the opposite end is a beautiful experience.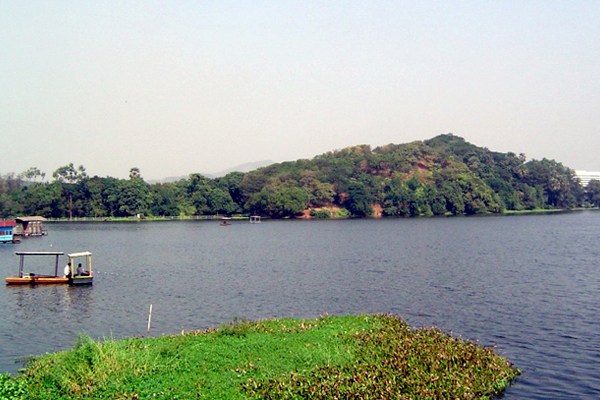 22. Jehangir Art Gallery
Jehangir Art Gallery is a 50 year old gallery with four exhibition halls. We found the architecture of this place pretty unique as it has been turned inwards because it functions as a gallery as well as an auditorium. The art works presented inside the gallery were insightful and thought provoking and would be loved by all art lovers. Many artists were present here as well to answer our questions about their work, what more can an art lover ask for?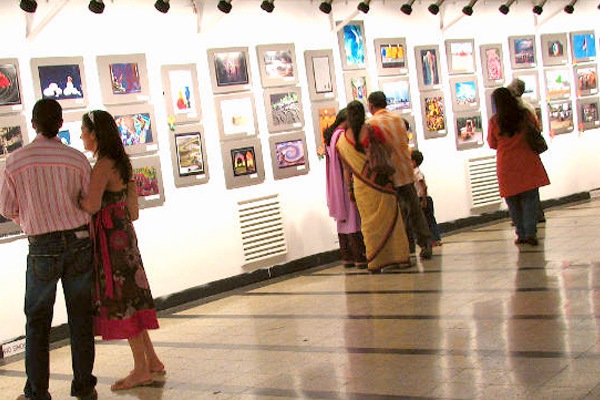 23. Khotachiwadi Village
Khothachiwadi Village is a small village in the midst of Mumbai which has houses with old-Portuguese style architecture. We found out that the number of houses here have reduced to just 28; the small area gave us a feeling of being in a different era and country altogether. The wooden houses with large open verandas and back courtyards took us back in time. This is the perfect place to see a different part of old-Mumbai.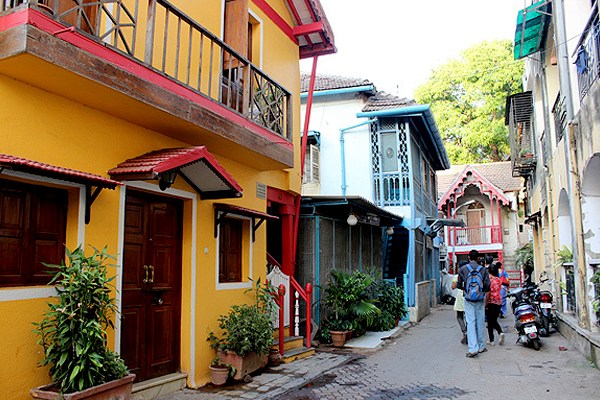 24. Worli Sea Face
Just like Marine Drive, Worli Sea Face is a beautiful area facing the sea. From here, we could see the Bandra-Worli Sea Link and we took a stroll here and simply lazed around observing the Arabian Sea extending into the infinite. This place is particularly brilliant during rains and getting drenched here with the waves of the sea lashing against the walls is a typical Mumbai experience.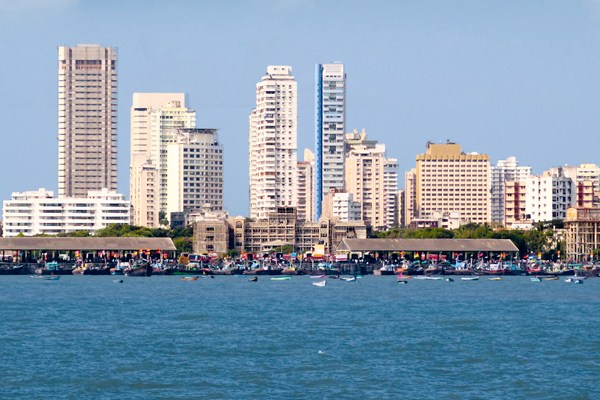 25. Global Vipassana Pagoda
This is a meditation hall located in Gorai and is a monument dedicated to world peace. We took a jetty from Borivali and we could see this structure stand out in the greenery, giving out a golden glow against the sunlight. The meditation center is extremely peaceful, and simply sitting under the huge dome made us feel like we were in a different world altogether. The museum here gave us insight into the life of Gautama Buddha as well. This pillar-less structure is an architectural marvel and has a massive seating capacity of 8000!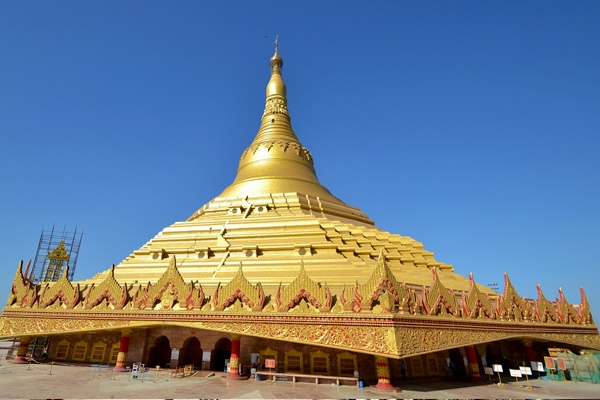 These are the top 25 places to visit in Mumbai for sightseeing and they are sure to impress you. Apart from these places, there are many others that are equally good and will make your Mumbai trip memorable as well. We hope that after reading this, you are hurriedly adding some of these places to your itinerary for your Mumbai trip! If you have visited any of the above places, do let us know in the comments below.
Image Sources: 1. Travel Play, 2. Memorable India, 3. Make My Trip, 4. Holiday IQ, 5. My Gola, 6. Mumbai 77, 7. Amazing India Blog, 8. India, 9. Flickr, 10. Maps of India, 11. Amazing India Blog, 12. Wikipedia, 13. Insights India, 14. Tourmet, 15. Expedia, 16. Travel Blog Pro, 17. India Travel Blog, 18. Temples of India, 19. India, 20. Mountains of Travel Photos, 21. Make My Trip, 22. Its Mumbai, 23. The Alternative, 24. Make My Trip, 25. Mouth Shut
Latest posts by Vibha Sharma
(see all)