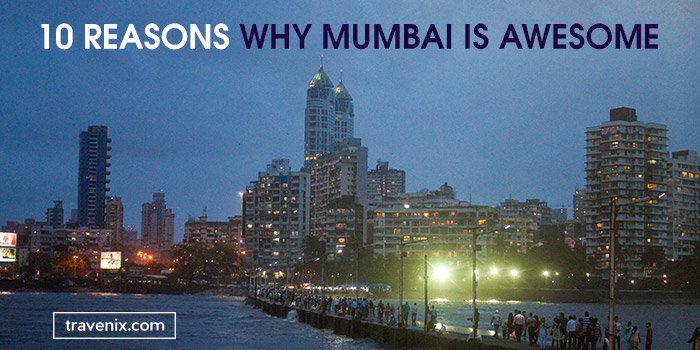 10 Reasons Why Mumbai is the Most Happening City of India
Mumbai is not just the commercial capital of India. It is also the place to be when it comes to art, architecture, music, cinema, food, and life in general. With a population of 21 million and a population density of 31,000 per sq. km, it should be hell to live in Mumbai, but it isn't. The people of Mumbai love the city and are always ready to defend it.
Why Everyone Loves Mumbai
The reason for this could be the people, the culture, the infrastructure….we can go on and on. Here are ten reasons why Mumbai is as awesome as it is and why you should definitely consider moving to Mumbai.
1. The City of Dreams
The American dream of rags to riches is something that Mumbai has adapted and made its own. Being the financial and art capital of India, people from all walks of life live in Mumbai. This makes it a perfect place for the aspiring artist or the stock market disciple. There are job and networking opportunities galore.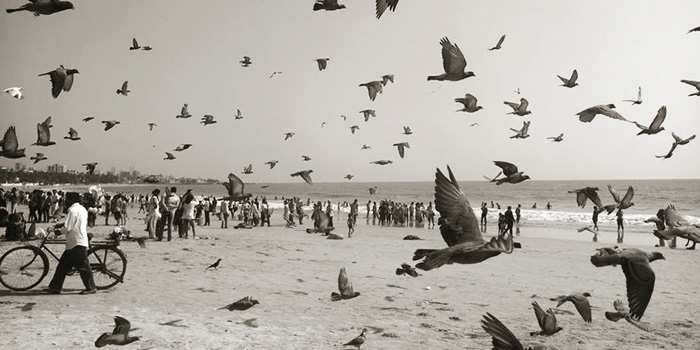 One sultry summer morning, we were travelling to work and struck up a conversation with the cabbie. He seemed to be very knowledgeable about movies and the movie industry in general, so we asked him if he had worked in the industry before. He told us that he was an aspiring director and had moved from his home town to Mumbai to work on his short films. The cab duty was just to keep himself afloat.
We're not sure if he's going to be the next Anurag Kashyap, but the fact that he had his dreams intact and was working towards them is an inspiring tale. This is a tale you'll constantly run into in Mumbai, the city where dreams are kept alive and given wings.
2. Anywhere, Anytime
Getting from point A to point B in Mumbai is not a question of if, but a question of how. There are tons of way to travel in Mumbai and most often the choice boils down to how much you want to spend and how fast you want to get there.
The Mumbai suburban rail is overcrowded at any given time, but it also gets the job done. This isn't a city where one class of society has everything.  Everybody has a few options they can use.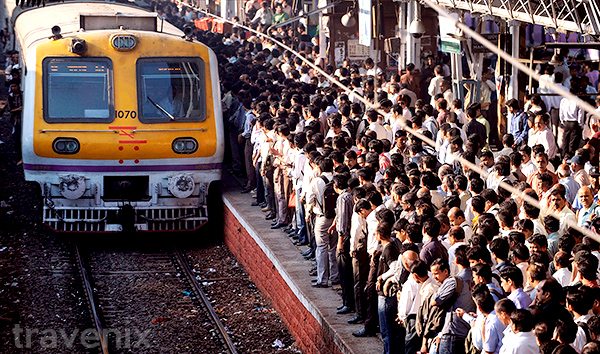 The Taxiwalas and Autowalas are some of the most honest of the lot we've come across. They always charge the fair amount and there are tons of stories on the internet that showcase their honesty, this is something that is unique to Mumbai. The best part isn't even that there are so many options, it's that all of these options are fairly safe.
3. Food, Food Everywhere
Everyone in Mumbai has a rich palate because everyone in Mumbai has access to amazing food. Mumbai is a place that is as well known for its street food as it is for its best five star Hotels. In fact, some of India's best street food vendors are found on the streets of Mumbai and so are some of India's best hotels.
The food isn't restricted to one type of cuisine either, everything from the southernmost tip of south India to its northernmost crown can be found here. The food isn't a cheap copy either, most of the vendors of outside cuisines are authentic.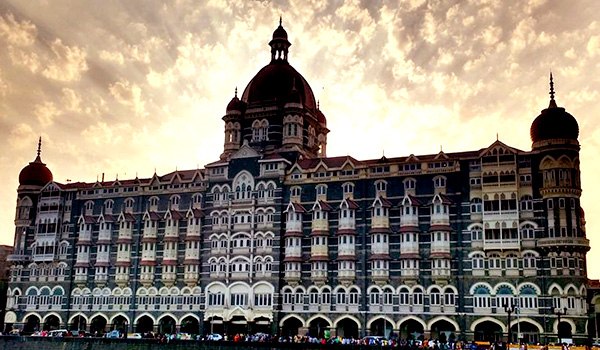 Being a coastal city, the sea food is to die for too. There is sea food in Mumbai that rivals the likes of Goa and Cochin. This is a city where food is worshipped and given the attention it deserves.
4. Where Suburban, Urban and Nature Meet
Fed up of the fast paced city life? Take a break and walk along the shores of the western coast of India in one of Mumbai's many beaches. Beaches not your thing? Head down to the park, or the art gallery, or the museum.
No matter how you want to unwind and live, Mumbai has an option ready for you. And if North Bombay is too blasé for your taste then head down to South Bombay to revel in its beautiful Victorian era architecture and sip coffee in its many authentic Parsi joints.
The best part about all of this is that the infrastructure is very well maintained and nothing is ignored or left to rot. The parks are kept trim, the beaches as clean as they can be. This is truly a city that has something for everyone.
 5. The Safest City in India
Many a time we hear stories coming out of Mumbai about how safe the city actually is. From personal experience we can tell that those stories are very true. The city never sleeps and this in the truest sense of the word. Right from the buses, the autos to the quaintest beaches, people like to mind their own business and leave others to theirs.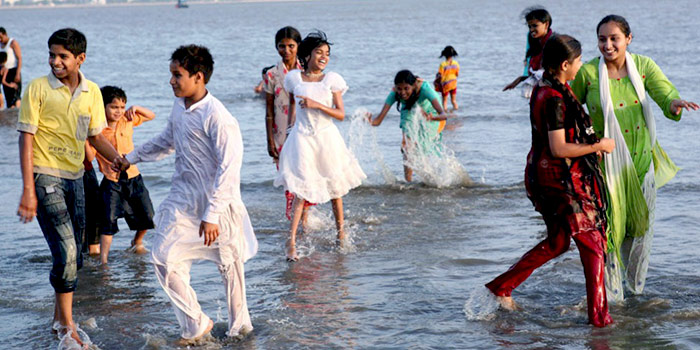 In no other city in India will a girl confidently step out for a midnight stroll along the beach dressed in whatever she wishes. This is how every Indian city needs to be, live and let live. Mumbai is a city where cultural diversity is celebrated and not something to fight over.
Speak of cultural diversity…
6. The City of Many Colors
Mumbai is one of the most culturally diverse cities in India and a shining example of unity in diversity. From the 'Bombaiya Hindi' to Marathi, people speak all sorts of languages and yet always find a way to communicate. Festivals of various religions, religious sects and cultures are celebrated with equal pomp and pride.
Mumbai is fertile ground for the fine arts. People truly care and are very passionate about music, dance, theatre and art.Bollywood is the most famous but certainly not the only result of this love for the arts. There's opera theatres, poetry slams, art galleries and museums galore in Mumbai.
It should come as no surprise then, that some of India's foremost cultural and artistic icons hail from Mumbai. Some of the world's greatest businessmen, politicians, artists, musicians and writers all hail from or have lived in Mumbai.
7. The Nightlife is to Die for
The city that never sleeps is also the place where the party never stops. Mumbai's nightlife has been the topic of many articles, documentaries and controversial debate. However, come hail or snow, the party never stops.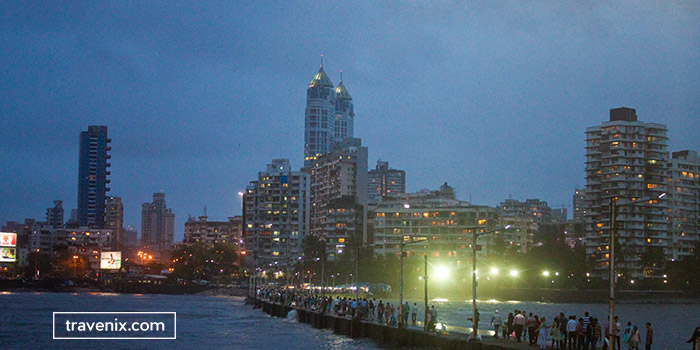 Mumbai's pubs and clubs are some of the most well known in India and people from all over the world come to revel and party in their premises. The best part about this is that no matter how late into the night you party, there's always something else to do after that.
If you want to get home, then the cabs and the suburban rail have got you covered. If you would rather take a relaxing walk along the beach, you can do that as well. Or if you're hungry from all the partying, there are tons of places that deliver food all night.
8. The People
People in Mumbai come in all shapes, sizes and colours. You will not find another city in India that is as diverse as Mumbai and yet, all of the people have found a way to co-exist and flourish together. We have spoken about how awesome the people can be in various points in this article but we cannot emphasize this enough.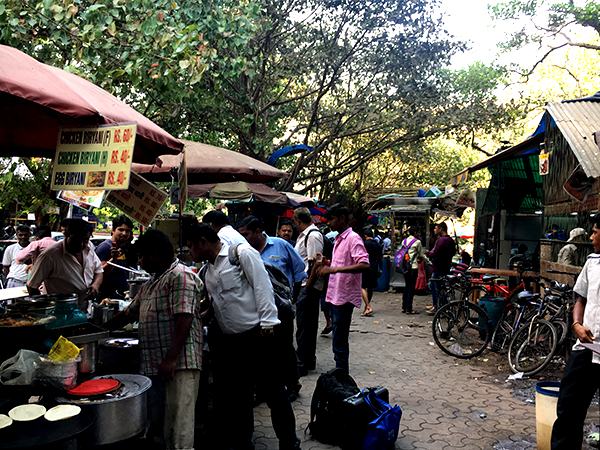 They say a city is made up of its people and Mumbai is a shining example. The great equalizer that it is, you'll find people from all walks of life living under the same dust ridden sky. You will find an autorickshaw and a Mercedes both stuck in the same traffic jam.
A sea of slums are best on both sides by skyscrapers that challenge the limits of engineering, and yet everyone lives on like there's nothing amiss. People play, laugh, cry, struggle and live irrespective of their caste, creed and economic status.
 9. The City that Perseveres On
Thousands of people died in 2005 when the city flooded due to the horrible storms. This would have brought many a large city to its knees, but the people of Mumbai came together and fought through this mess. The entire city stood against the wrath of nature, bowed but unbroken.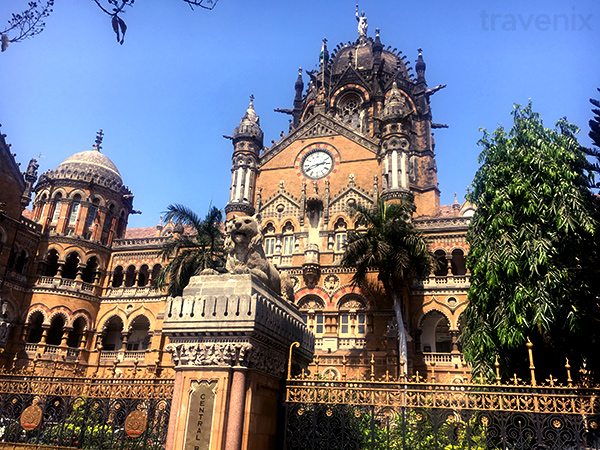 Even in the face of terror, and Mumbai has had its fair share of terror attacks, the city always comes out on top. The Suburban rail which was badly hit during the 26/11 attacks, was up and running within 3 hours of the attack and fully functional within 12 hours.
Mumbai is no stranger to disaster on a grand scale, and its perseverance has been tested time and again, but the city has always stood tall and rebounded back to life as usual in no time.
10. The City Itself
Mumbai as a city has a charm and personality of its own. Every nook and cranny is riddled in rich history and culture. Every street has a story to tell. The city embraces the people that come and makes them its own.
Located on the coast of western India, it was the hub of commerce and trade during the British rule. This allowed Mumbai to quickly flourish and became the homes of many enterprising individuals and thus Mumbai grew to what it is today.
We hope you like this article, and if you're planning on moving, that you'll give Mumbai a chance. If you're already a Mumbaikar and love your city, tell us in the comments of the experiences this city has bestowed upon you.
Image Source: The Safest City in India (travel.nationalgeographic.com)
Latest posts by Vibha Sharma
(see all)