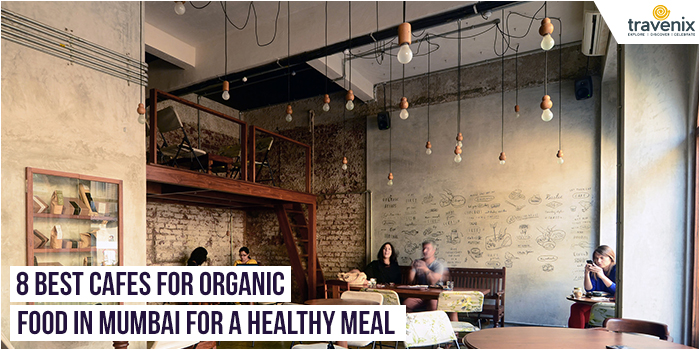 8 Best Cafes For Organic Food In Mumbai For A Healthy Meal
Most people who have resolved to go on a healthy diet, stay away from restaurants. But a few restaurants in Mumbai are set to challenge the perception that eating outside only means unhealthy food. Organic cafes in Mumbai are now serving interesting varieties of salads, smoothies, juices and more to appeal to the health-conscious crowd.
Chuck All The Junk!
While serving the greens forms a major part of the menu, it does not mean giving up on all the tasty food. These organic cafes also have some delicious gluten free desserts for those with a sweet tooth. Give healthy diet a chance at these best organic cafes in Mumbai.
1) Kitchen Garden By Suzette
At the Kitchen Garden By Suzette, you can hog to your heart's content without having to watch out for the calories. Their menu has a mix of healthy sandwiches, salads, soups, juices and smoothies. We recommend trying their avocado sandwich and soba salad, but if you'd like to come up with your own combinations, take their DIY option.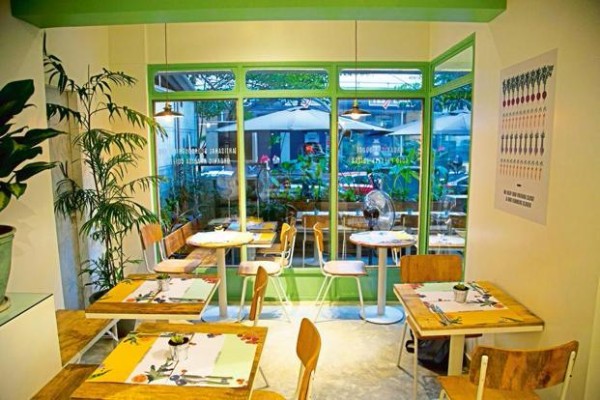 Where: C-101, Saint John Street, Pali Hill, Bandra (West)
2) Sequel Bistro & Juice Bar
Sequel Cool Bistro and Bar has already impressed up with its healthy menu. After having made it to our list of best juices and smoothies in Mumbai, it has now made its wayinto our collection of best organic cafes too. On your next visit, try their 'Funky Town' and 'Red Pirates' dishes. Although with fun names, they pack a flavorful punch too!

Where: Bandra West, Fort
3) Birdsong — The Organic Cafe
Birdsong Café caters to all kinds of diets; they have gluten free as well as vegan options in their menu. Granola bowls, smoothies, salads and sandwiches are some of the usual choices, but their preservative-free ice-creams are a sweet surprise on the menu.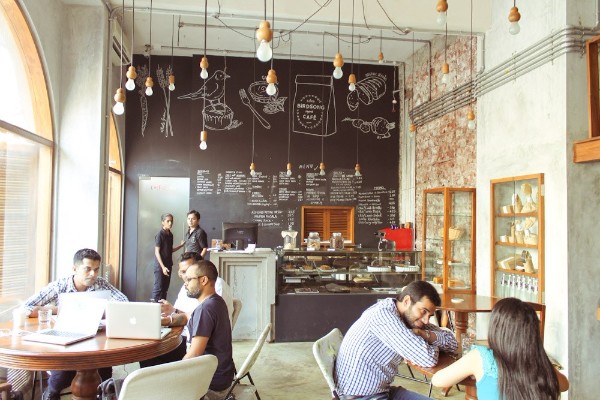 Where: Shop 1-5, Waroda Road, Behind American Express Bakery, Near Jude Bakery, Hill Road, Bandra West
4) Bombay Salad Co
Bombay Salad Co believes in being inclusive, so they have a wide range of options for everyone — vegetarians, non-vegetarians as well as vegans. Their menu has more than 25 different types of salads. In addition to that, according to the season, a few more dishes are added to the menu. For the fussy and discerning eater, they also have a special 'Make Your Own Salad' option.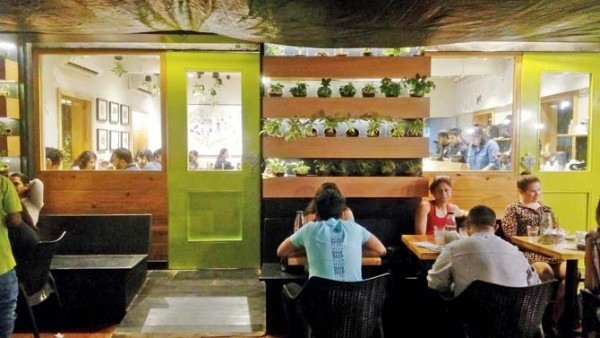 Where: Shop 1,16th Road, Linking Road, Bandra West
5) The Village Shop
The Village Shop makes sure you are not missing out on all the good food while you're on a healthy diet — they have their special takes on burgers, pastas, lasagnas and more. After having their gluten free cakes, you won't be tempted to go for a cheat day, we promise you!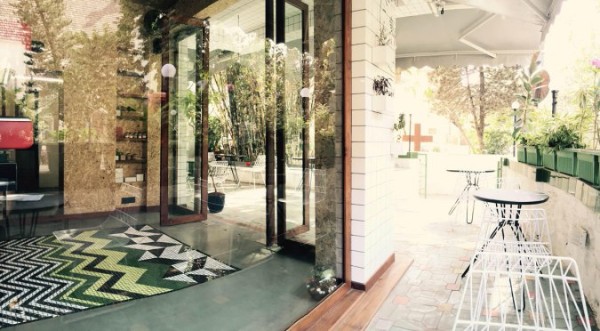 Where: 53, Serpis Villa, Chimbai Road, Hill Road, Bandra West
6) The Pantry
The Pantry gives its dishes a fun touch with cheeky names: you can find Dalal Street Artisanal Sandwich next to another one called Marine Drive Sandwich! It's not just words that they are clever with though, the combinations are pretty unique too — they have an avocado waffle made with organic flour! Their menu is quite extensive and has a good range of smoothie bowls, salads, juices, crepes and more.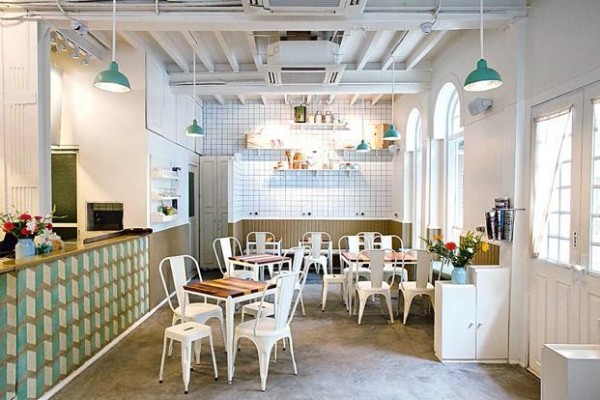 Where: Yeshwant Chambers, Military Square Lane, Near Trishna, Kala Ghoda, Fort
7) Pishu's
Pishu's main focus areas are juices, milkshakes and smoothies, but that doesn't mean they can't make a delicious organic salad. Other salad options at Pishu's include protein pro salad, pasta salad, exotic salads and more. What makes these salads unique is that they are served hot there!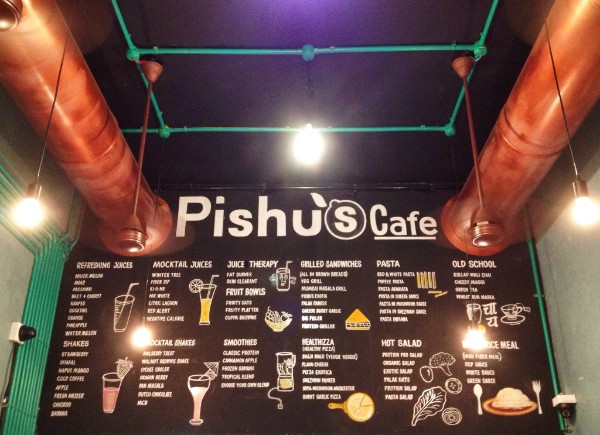 Where: Andheri West, Juhu, Malad West
8) Ministry Of Salads
An all vegetarian cafe, Ministry of Salad makes sure all health conscious eaters are aware of exactly the number of calories they will be consuming in each meal; their menu has a calorie rating for each dish. With kale, avocado, raw papaya, broccoli and more such healthy foods as the core ingredients, it's not really a surprise that most of their dishes are under 500 calories.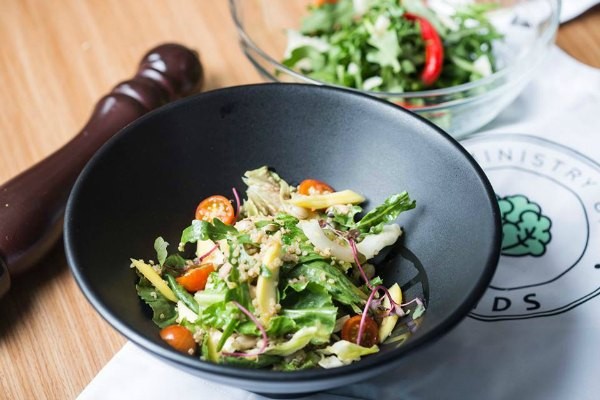 Where: Shop 4, Opposite Tata Garden, Bhulabhai Desai Road, Breach Candy
Do you know of any other organic restaurants that should be included in this list? Do let us know in the comments section below.
Image Credits: Zomato, Just Dial, The Daily Pao, Quarter Plate, Livemint, Mid Day, Chuzai, Arch Daily
Latest posts by Vibha Sharma
(see all)