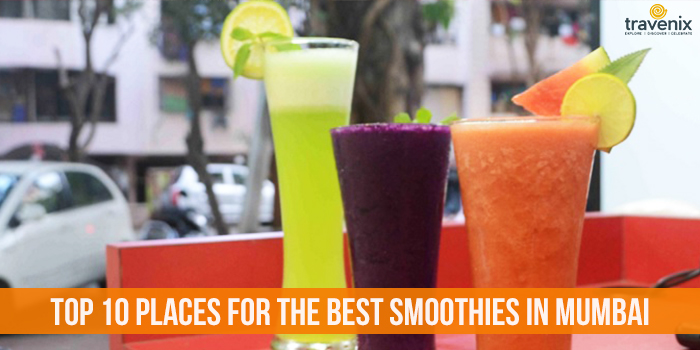 Top 10 Places For The Best Smoothies In Mumbai
Mumbai's sweaty summer makes it mandatory for you to take care of hydrating your body well to keep you going through the day. For all those sunny afternoons, give yourself a punch of fruits and vegetables. You can skip the heavy lunches and fill yourself with some healthy, nutritious smoothies.
Beat The Heat With Smoothies
Although it may seem like smoothies are only for health freaks looking to detoxify their diet, but check out the variety in them: from citrus splash to berry smoothies, there is a lot for your taste buds too! To help you find the best ones, we've narrowed down the top restaurants in Mumbai where you can head to for a great smoothie.
1) Kitchen Garden By Suzette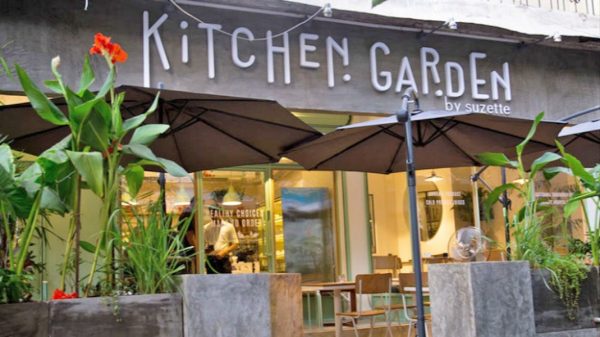 At this tiny restaurant in Bandra, you can hog to your heart's content without watching out for the calories; most of their food falls in the 'healthy food' category. Their menu has a mix of organic sandwiches, salads and smoothies; all of which have some interesting complementary flavors. Try their Feel Good Smoothie for a fruity blast — it has blueberries, raspberries and banana with Greek Yoghurt.
Where: C-101, Saint John Street, Pali Hill, Bandra (West)
2) Birdsong — The Organic Café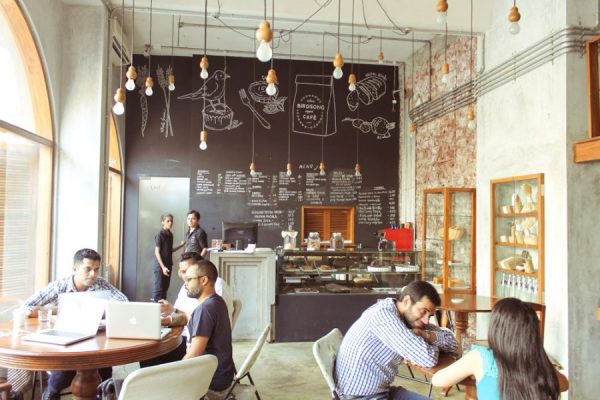 Birdsong Café caters to all kinds of diets; they have gluten free as well as vegan options in their menu. For smoothies, there aren't many options but they are absolutely worth trying. Their Green Detox Smoothie is great as a healthy drink, while the Lemongrass Mint Smoothie is a hit with coconut lovers.
Where: Shop 1-5, Waroda Road, Behind American Express Bakery, Near Jude Bakery, Hill Road, Bandra West
3) Gostana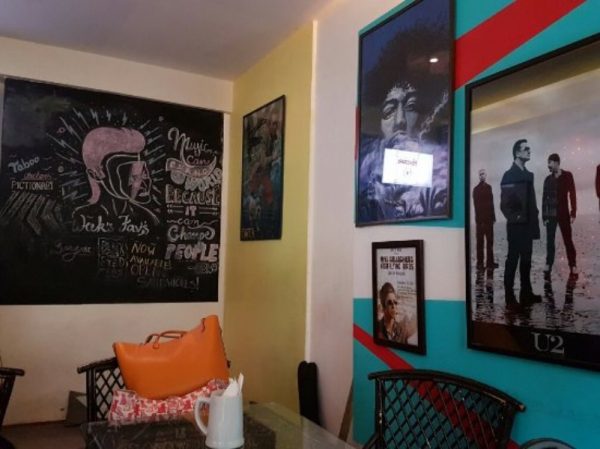 While burgers and hot dogs remain the popular dishes at Gostana, their shakes and smoothie section is great too. Though the options are pretty basic, they are quite cheap. You can get a smoothie or soy milkshake in under Rs 150! If you don't like the listed combinations, you can also make your own smoothie and shakes with fruits of your own choice there.
Where: Ground Floor, Prabhat Kunj, Near Elbo Room, 24th Road, Khar
4) Café At The NCPA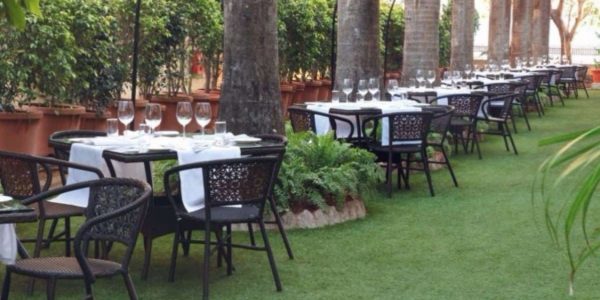 Café At The NCPA is an open air café that has the perfect ambience where you can sit leisurely for hours. Smoothie options are limited to only two as American and North Indian cuisines dominate their menu, but both of them are absolutely delicious! Try their All Berry Smoothie to take your taste buds on a treat, but if you want something that is truly healthy, go for their Gym Junkie Smoothie; it has bananas, muesli, honey, low-fat milk and low-fat vanilla yogurt.
Where: NCPA, Nariman Point
5) Sequel Bistro & Juice Bar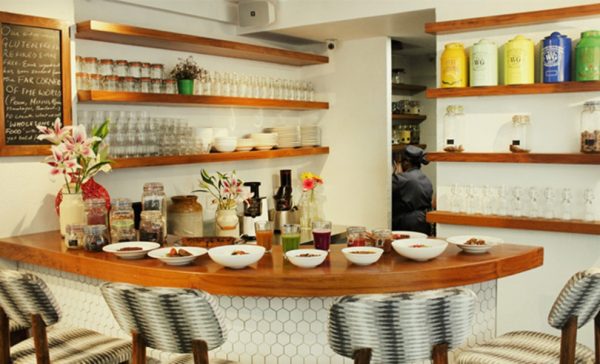 Sequel Bistro & Juice Bar has already made it to our list of best juice centers in Mumbai, so it is no surprise that it finds a spot in the smoothie list too. They have really innovative combinations to choose from: Peruvian cacao paired with Iranian dates, avocado teamed up with basil and pineapple, and coconut served alongside maca root are only some of the interesting choices.
Where: Bandra, Fort
6) Jamjar Diner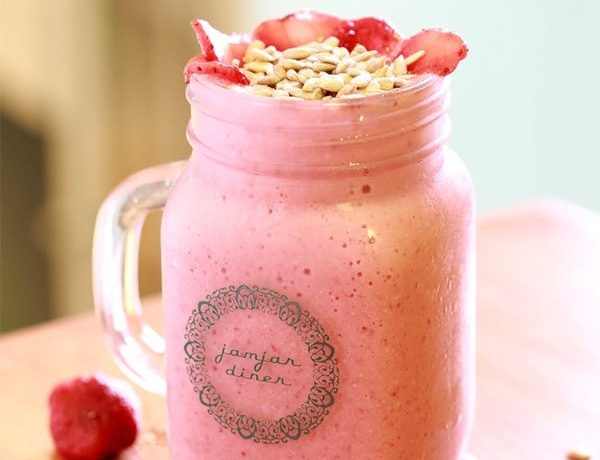 After Jamjar Diner included some new healthy dishes into its menu, it has been a favorite among those conscious of the calories they're consuming. Their tropical smoothie which combines the goodness of pineapple, papaya and guava is a hit for those who love a fruity mix, while the protein power smoothie is a must try if you want to give yourself a quick protein boost with a chocolaty twist.
Where: Bandra West, Andheri West
7) Smoothie Factory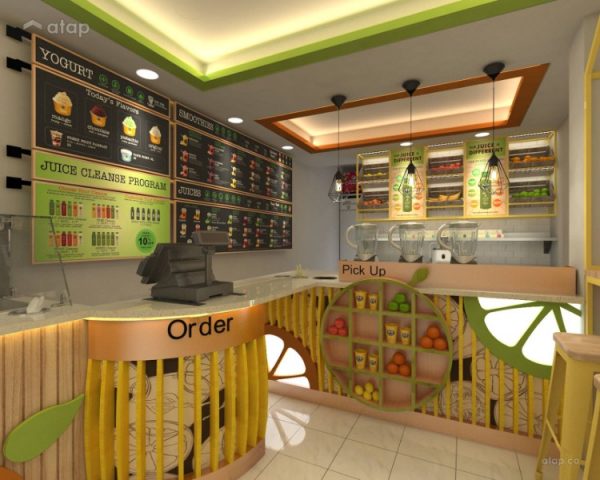 Smoothie Factory's menu focuses only on smoothies, so it is a surprise that this little restaurant isn't too popular among health freaks already. Its prices are a little on the expensive side, but you can count on them for the best quality of juices, frozen yogurts and smoothies.
The restaurant is open till 12 am, so you can head there for a healthy midnight meal too.
Where: 171, Saraswati Road, Santacruz West
8) Pishu's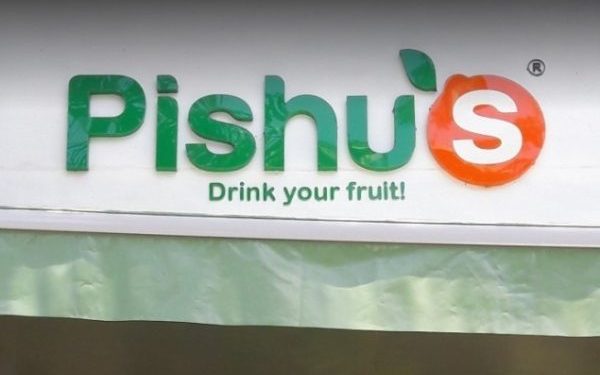 Pishu's is a heaven for some juice and smoothie therapy. They have juices specifically which will help you with fat burning, skin cleansing or give you a boost of protein for an intense workout session. Their smoothies are called ' meal replacers' so you can be sure to go back with a full stomach with just one glass of them. Their Kale Banana and Dark Choc Avocado are worth dying for!
Where: Andheri West, Juhu
9) Bombay Salad Co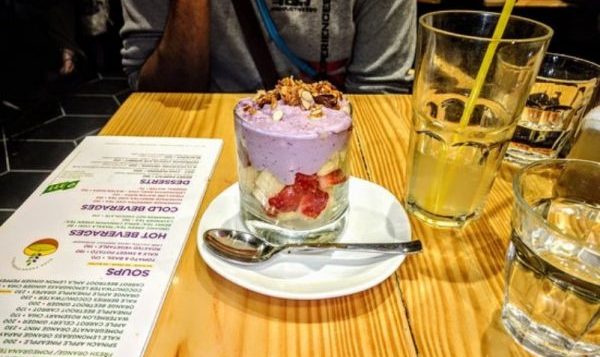 With its ample healthy eating options, Bombay Salad Co is one of the best restaurants for salads in Mumbai. Compared to the extensive salad menu, the smoothies and juices section is quite small, but still there are more than ten varieties of each. Kale Banana Spinach Soy Milk, Cacao Peanut Butter Almond Milk and Avocado Yogurt Milk Vanilla are some of the most interesting options on their menu.
Where: Shop 1,16th Road, Linking Road, Bandra West
10) The Village Shop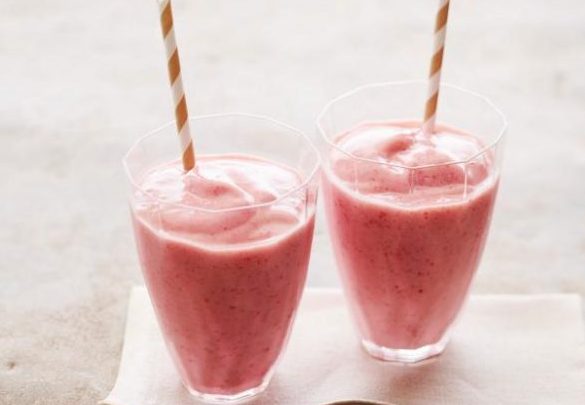 If you are looking for some organic and healthy eating options, The Village Shop in Bandra is your go-to restaurant. For smoothies we'd recommend going for their Frozen Yogurt Smoothie which is a mix of frozen seasonal fruits and apricot. The Vegan Chaas and Lemon Kefir also seem like interesting options on the menu.
Where: 53, Serpis Villa, Chimbai Road, Hill Road, Bandra West
Ready to give your body some good hydration with these healthy smoothies? If you know of any other cafes and restaurants with great smoothies, do let us know in the comments section below.
Image Credits: Zomato, Just Dial, Mumbai Foodie, Trip Advisor, Mumbai Live, Chuzai Living, InBandra, Hauterfly, Sequel Bistro & Bar, LBB, Atap, India.com
Latest posts by Vibha Sharma
(see all)