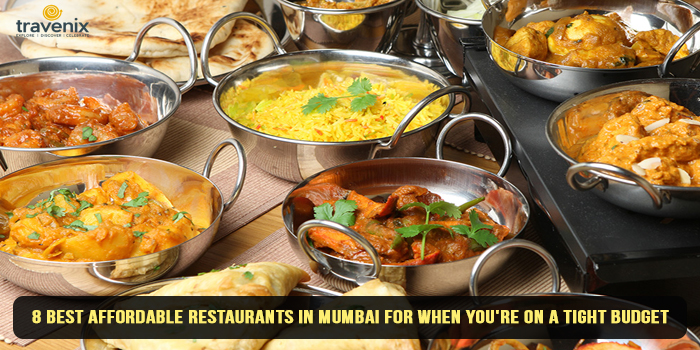 8 Best Affordable Restaurants in Mumbai For When You're On A Tight Budget
Mumbai is undoubtedly an expensive city to live in: back-breaking rents and mounting bills may leave your wallet feeling overwhelmed here. But even as the fancy restaurants gain all the attention, there are many affordable lunching options in Mumbai if you are on a tight budget and need to save up a little more to get by.
For The Penny Wise Folks!
If you have only Rs 150 in your wallet for a meal, that's more than enough; you can buy a hearty meal only if you know the right places to go to. Whether you are a student trying to save their pocket money or a corporate employee tired of the ridiculously high priced food in restaurants, we've got some great options for you. Check out our list of most affordable places to have lunch in Mumbai and never complain about your lunch bill again.
1) Hotel Ramashray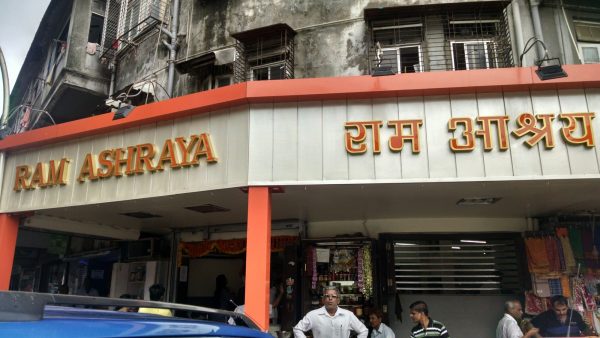 Ramashray's popularity is such that you might have to wait in queue for your turn even at 5AM, right after it opens its shutters!It is the best plate to have some strong filter coffee, with a plate of their butter idli podi, rasam wadas or dosas, all at a very cheap rates. The service is fantastic too, so if you are in a hurry, head over to Ramashray for a quick, tasty and cheap lunch or breakfast.
Where: Bhandarkar Road, Matunga East
2) Sarvi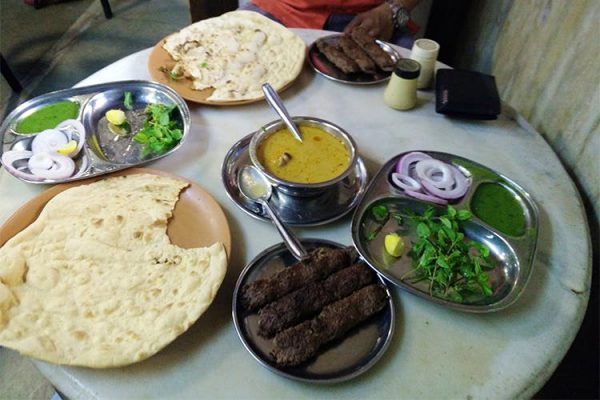 Sarvi in Byculla is a delight for those who love non-vegetarian food. Their famous Chicken Afghani, which is one of the more expensive dishes in their menu, costs just Rs 120; while most of their egg varieties are priced at under Rs 80. While the ambience of the place might not be very appealing, their delicious meals are sure to leave you craving for more.
Where: 184/196, Dimtimkar Road, Opposite Nagpada Police Station, Byculla
3) National Restaurant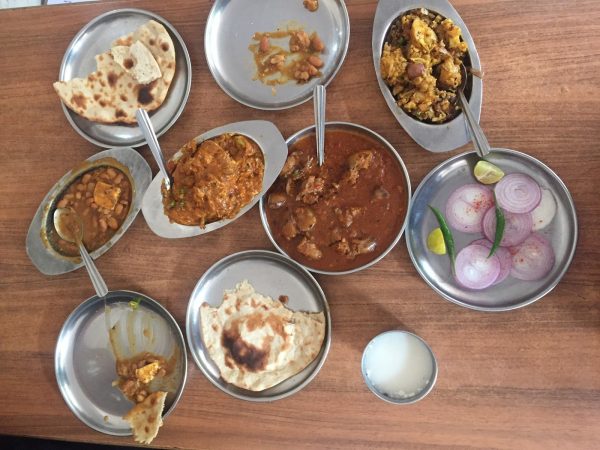 It's not just the ambience at The National Restaurant that is reminiscent of the glorious 90's, the prices are from that bygone era too. Almost everything on their menu is under Rs 150; so you don't have to worry about the prices here. They have a lot of variety in their full plate menu too — rajma paired with potato-peas, cauliflower, brinjal and more, all under Rs 120!
Where: 21 A, Turner Road, Near Sahakari Bazar, BandraTalao, Bandra West
4) Sandeep Bar and Restaurant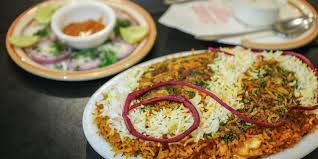 Sandeep Bar and Restaurant's prices may not seem to go well with the affordable tag if you glance at the menu, but look carefully, and you'll find their veg thali costs only Rs 100! With wholesome portions of two vegetables, two dals, two rotis and a mountain of rice along with it, it is actually a bit of a steal deal for that rate. Their service is quite efficient too; expect to get your food delivered in half an hour!
Where: Chandra Darshan, Paanch Rasta, Mulund West
5) Aaswad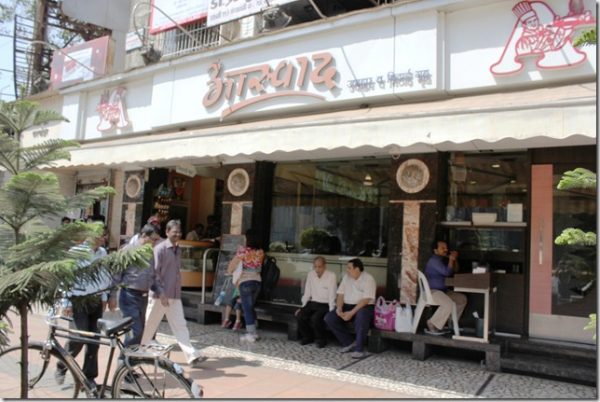 While Aaswad's South Indian delicacies can fill up your whole tummy without burning a hole in your pocket, their menu also has some refreshing dishes — PatalBhaji and Sabudana Khichdi are our favorites. Also give their modaks and Sanskriti thali a try; you won't be disappointed for sure.
Where: 61, Mejwani, Sadanand, Gokhale Road, Opposite Amar Hind Mandal, DadarShivaji Park
6) Manjeet Chole Puri Wala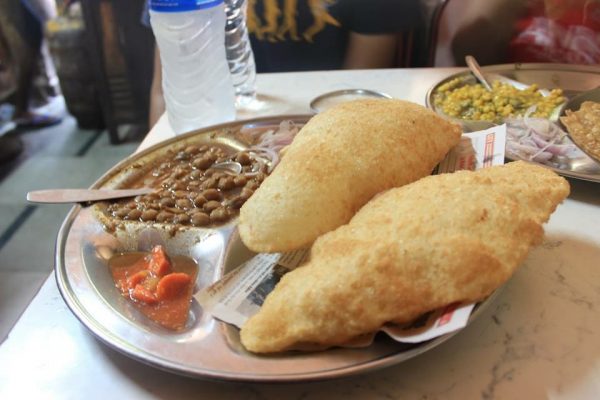 If you are craving for some Punjabi food, head straight to ManjeetCholePuri Wala for a hot plate of CholeKulcha or Dal Pakwan. While those who are health conscious might not be too pleased with their oily gravy, foodies swear by it for its super cheap tasty treats. Don't miss out on their thick lassi; it truly completes the meal. Whatever you order, you are sure to be done in under Rs 150 at this restaurant!
Where: J. K. Bhasin Marg, Sion Koliwada, Sion
7) Kyani & Co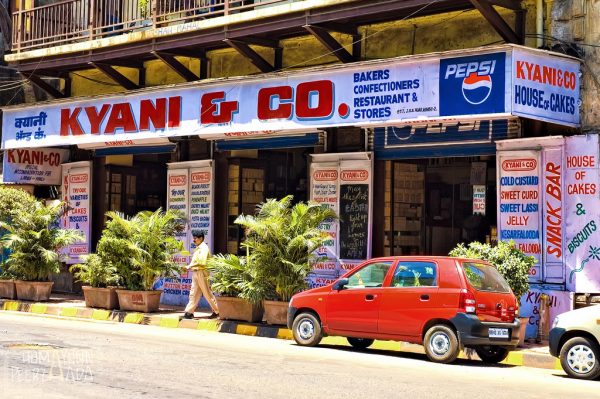 One of the most popular Irani cafes in Mumbai, Kyani & Co definitely has the cheapest rates in town. Whether you're going for a Parsi style omelette for breakfast or looking for a wholesome meal of Mutton SaliBoti, you can be assured that the bill won't pinch you hard. Not just the Parsi specialities, even sandwiches, chicken dishes, burgers and rolls are priced reasonably.
Where: JSS Road, Jer Mahal Estate, Opposite Metro Cinema, Marine Lines
8) King's Shawarma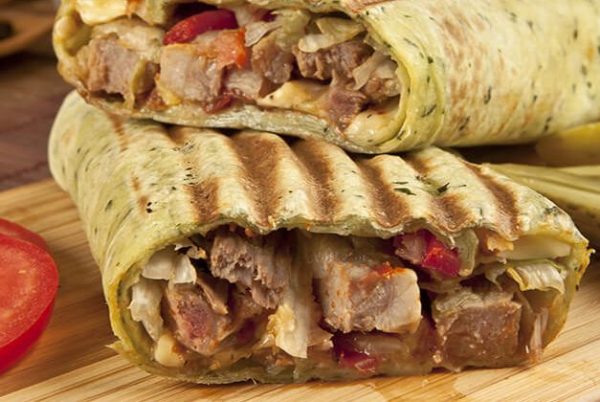 Tired of the typical lunch meals every day? Head to King's Shawarmas for a range of exquisite shawarma dishes: from pineapples, olives to even chocolates, they have everythingyou can think of, teamed up with shawarmas. It is very easy on your pocket and has some crazy combinationstoo; so long-time patrons are rooting to give it the title of the best shawarma place in Mumbai.
Where: Shop 7, Masjid Trust building, Near JJ Signal, M.S. Ali Road, Grant Road
We hope your next meal won't have you counting your pennies while you bite into your food. Do you know of more such pocket-friendly restaurants in Mumbai? Do let us know about them, in the comments section below.
Image Credits: The World Of The Fat Foodies, LBB, Swiggy, Finely Chopped, Eat Review Repeat, Spirit Of Mumbai, King's Shawarma
Latest posts by Vibha Sharma
(see all)