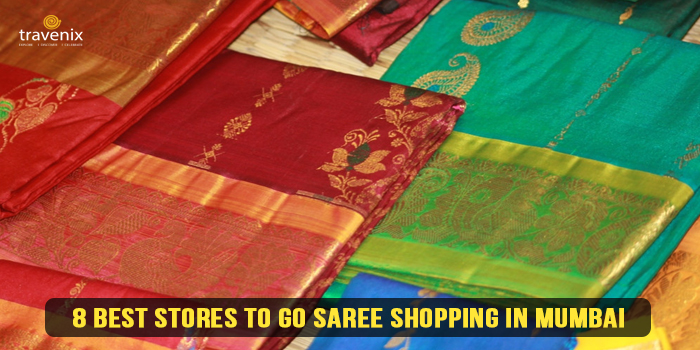 8 Best Stores To Go Saree Shopping In Mumbai
Whether it's an after-office party, a family dinner or a grand wedding that you have to attend, if you can't decide upon a good outfit, stick with the evergreen favorite, sarees. You just can't go wrong with it. Elegant and classy, they are also very much in style this season!
The Nine Yard Wonder
Whether you like vibrant Kanchipuram designs, gorgeous Banarasi silk sarees or a trendy lacy saree — Mumbai has the best of them all. If you need help with figuring out where to go shopping, check out our list of the best saree stores in the city!
1) Khatri Jamnadas Bechardas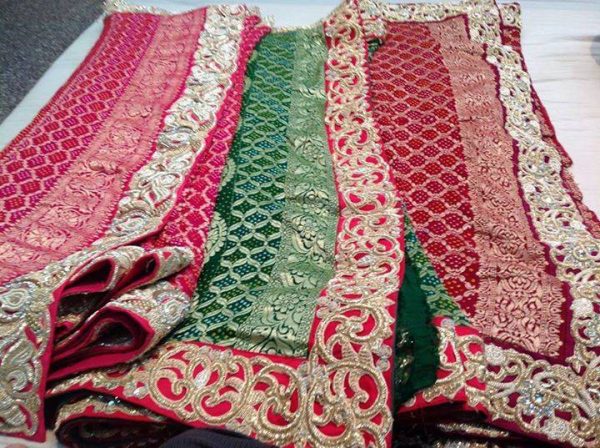 Khatri Jamnadas Bechardas has been in the business of sarees for over a 100 years, so itis quite a well-known name when it comes to saree shopping. At their shop, they have a wide collection of Bandhinisarees, but you won't find it out there. They are all kept away crisply wrapped up, so that their distinctive wound up pattern stays for longer. Apart from bandhinis, the shop is a favorite choice for buying Panetar or traditional wedding sarees.
Where: Shop No. 2, Third Bhoiwada, Gulalwadi Corner, Marine Lines East, Panjarpole, Bhuleshwar
2) Satya Paul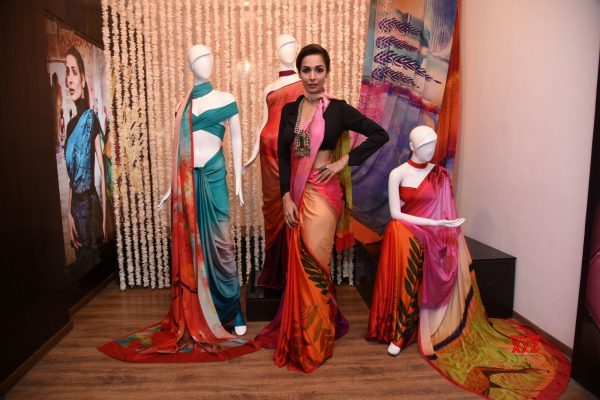 Satya Paul's bold and fresh designs are for those who want to make a strong style statement with their sarees. While they're known for its evergreen collection of designer georgette sarees, do check out their store for the latest trends. With summer only a few weeks away, their Spring 2018 floral collection is already making waves among saree lovers. (Americanstarbuzz) Along with sarees, you'll also get to pick trendy bags and other accessories at this store.
Where: Kurla, Juhu, Thane
3) Kala Niketan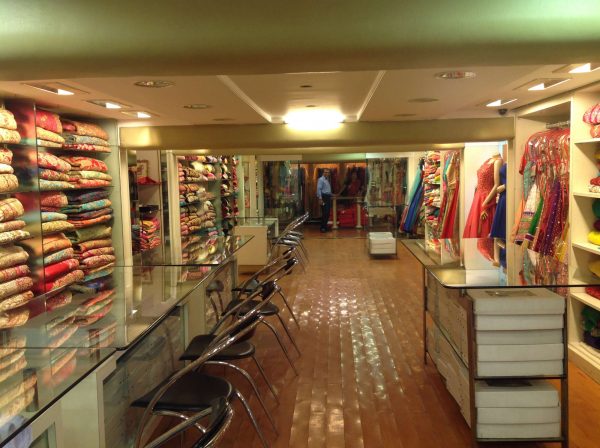 Kala Niketan is one shop that you definitely can't miss if you are on the lookout for ethnic wear. Whether you're looking for a chic chiffon saree for a wedding reception or a classic cotton silk saree embellished with shimmery borders, you'll find a lot of great options at Kala Niketan. Their new line of crepe regular wear sarees are for those who believe in simplicity. Their exquisite range of wedding lehengas are not just sure head-turners, but also not very expensive.
Where: Andheri, Vile Parle, Borivali, Ghatkopar, Kurla
4) Nalli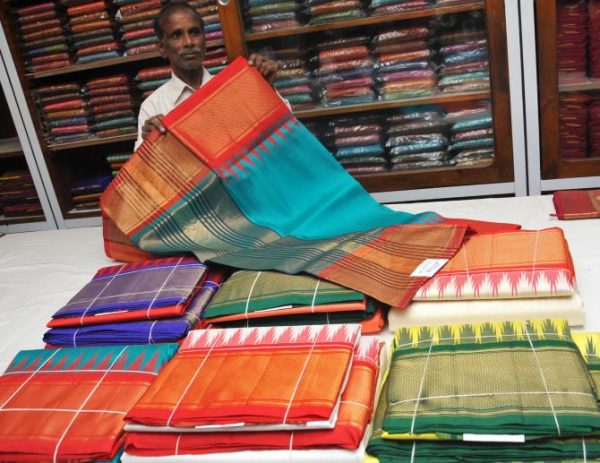 Nalli's collection of silk sarees ensures that you get the best of Banaras and Mysore silk, as well as Kanchipuram sarees right here in Mumbai. Nalli'sbrand of sarees is known for their elegant shine, but that doesn't mean they are not open to the some diversification. At their store, you'll also find crisp jute sarees, cotton sarees, chiffon, crepes, raw silk, georgette, tussar and a great collection of heritage sarees.
Where: Matunga, Mahalaxmi, Goregaon, Thane
5) Roopkala Sarees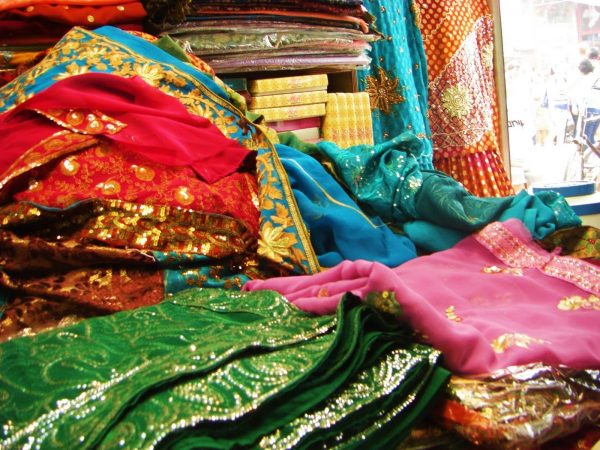 Roopkala is the favored shopping destination for brides to be. Their intricately designed voluminous gowns, graceful lehengas, and sarees with hand woven embroidery are trendy yet classy. If you find a beautiful lehenga on screen that you'd love to wear yourself, check this store. You are sure to find a similar design at an affordable rate here.
Where: Santacruz West
6) Sagar Couture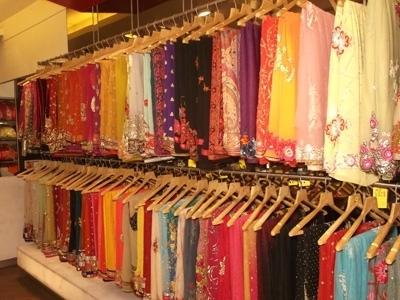 Sagar is a familiar name when it comes to dolling up celebrities with elegant sarees. Their clientele includes the Hindujas, the Thackerays, the Ruias, Sushmita Sen, KirronKher, Sridevi, Aishwarya Rai, Gauri Khan, NeetuKapoor and many others. At this multi-designer apparel store, you can find a wide variety of cotton, silk, crepe, chiffon and georgette sarees. While Sagar Couture is their designer label, the main brand, Sagar Sarees focuses on mainly on exquisite designs in hand woven and printed fabrics.
Where: Sagar Sarees, 1stFloor, Jai Mahal, Linking Road, Khar West
7) Warp 'n' Weft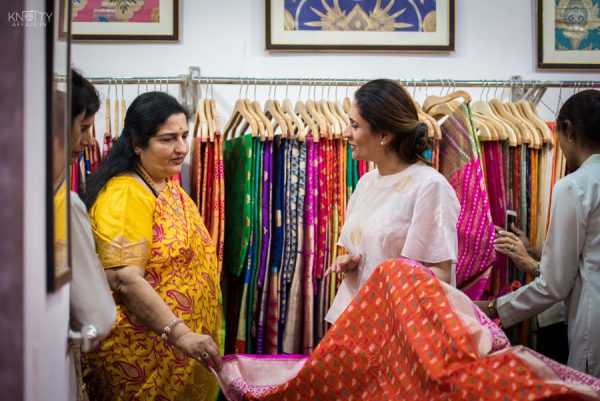 Warp 'n' Weft is very conscious about its quality of sarees; so only those sarees that have passed their intricate weaving test will find a place on the shelves. Also, it may come as a surprise that their shiny Banarasi sarees are quite light, which they say that the most authentic Banarasi weaves are supposed to feel like.
Where: Sethna Building, 55 MaharshiKarve Rd, Marine Lines, ChandanWadi Cross Rd
8) Saree Palace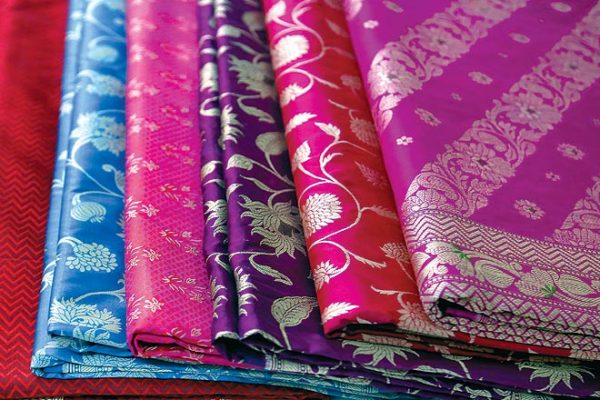 Dadar's bustling streets have a lot of famous saree shops, but Saree Palace has everything —lavish Banarasi sarees with resham work, chic Bhagalpuri designs, modern geometric prints and many more different kinds of varieties. Their whole collection is available on their website as well, so you don't 'necessareely' have to stretch yourself to find their store.
Where: Imperial Mahal, Dadar T. T. Circle, Dr Baba Saheb Ambedkar Rd, Dadar East
Do you know of any other saree stores in Mumbai that definitely should make it to this list? Do let us know about it in the comments section below and we'll be happy to add some new names here. Also, now that your saree seems sorted, do check out the best places in Mumbai for street shopping to get your wardrobe up-to-date in the casual section as well.
Image Credits: Just Dial, Social News XYZ, BlonCampus, Lindsaywashere, Warp n Weft, Outlook India
Latest posts by Vibha Sharma
(see all)