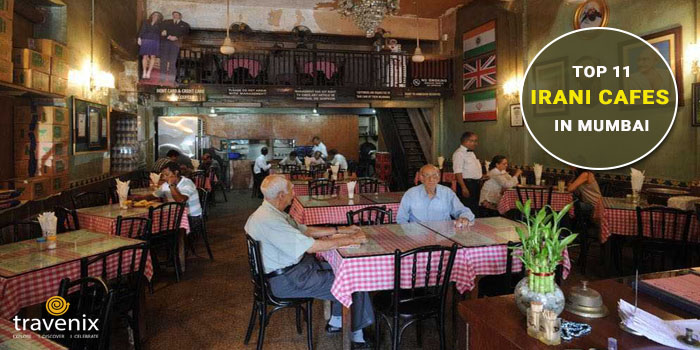 Top 11 Irani Cafes in Mumbai
Mumbai's Irani cafes are time-capsules that take you back to the charm of the old world. Etched as a part of the city's identity, these 19th century vintage cafes still appeal to youngsters because of the brilliance of their food. For the uninitiated, these Irani cafes belong to Parsis, who originally came from Iran and settled in the western regions of India centuries ago. So, don't be surprised to see Irani chai up the list of must-haves on the menu along with some Gujarati names.
Following the Parsi Trail
Today, there are only 15-20 Irani cafes left in Mumbai, compared to more than 500 of them sprawling across the city in the 1950's. They are a dying breed, so take out some time to relish these vintage cafes before they vanish.
1) Merwan & Co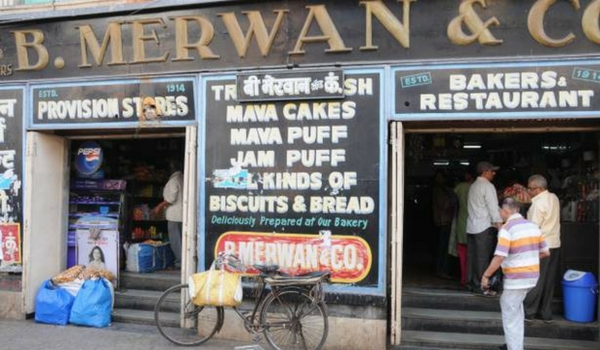 For all the office goers near the Grant Station, Merwan & Co's Irani chai and bun muska is what starts their morning. The little Irani café's ambience will take you back to the 1970's – complete with marble topped tables and small wooden chairs from that era. The floor is caved in at some places, but customers tend to overlook its ambience,because its mawa cake and buttery bun is to die for.
Where: Grant Road
2) Kyani & Co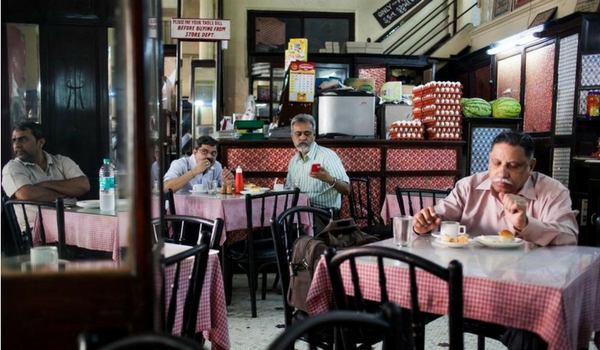 With a high ceiling and minimalist furniture, Kyani & Co has a simple vibe that you'll notice as soon as you enter. Established in 1907, the business has been passed down on generations and has been thriving since then. Its wine cakes and keema dishes are a hit with the crowds. While there is a lot of good food to look out for, you might ruffle the owners'feathers if you take photographs there.
Where: Marine Lines
3) Britannia & Company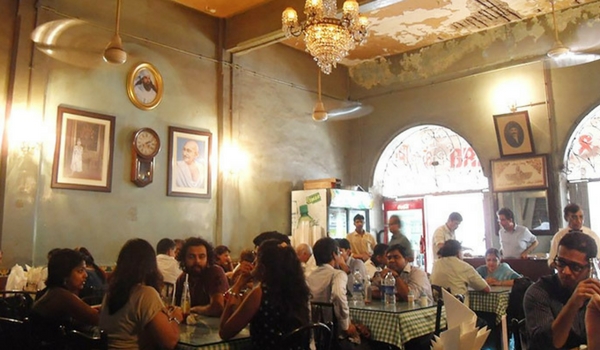 Featured in countless international gourmet magazines, Britannia & Company often gets requests from travelers to parcel their food to take it abroad. Run by the third generation, the café runs more to protect the family legacy rather than mint in profits. Their Salli chicken, berry pulao and caramel custard are what get their customers back wanting for more. The place is iconic, but its future remains uncertain after its 99-year-old lease expires in 2023.
Where: Fort
4) Café Military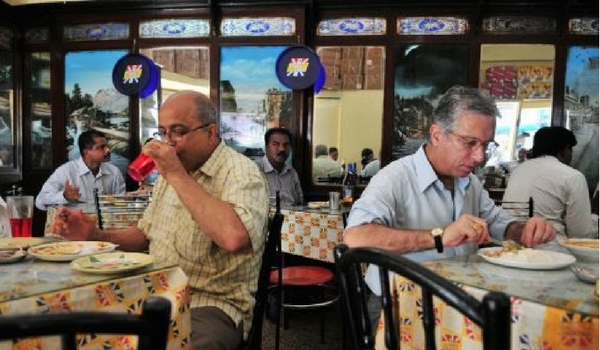 Despite keeping its old world charm intact, Café Military has managed to modernize itself a bit over the last 80 years. It is one of the few Irani cafes that do not mind serving you a cold pint of beer to go along with their scrumptious akuri or the Parsi version of scrambled eggs. For a good dessert, Café Military's caramel custard is highly recommended.
Where: Fort
5) Yazdani Bakery & Restaurant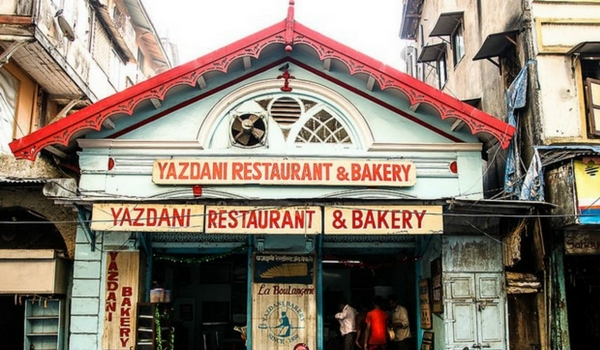 Do not be fooled by Yazdani Bakery's modest exterior; it is a treasure trove for all lovers of food and history alike. Inside the 57-year-old café, you'll find the place decked up with vintage posters, an antique clock and a traditional brass call bell. While its Parsi dishes are great too, Yazdani Bakery is famous for its twelve-seed multi-grain bread and ginger biscuits that are specially made during the Christmas season.
Where: Fort
6) Sassanian Boulangerie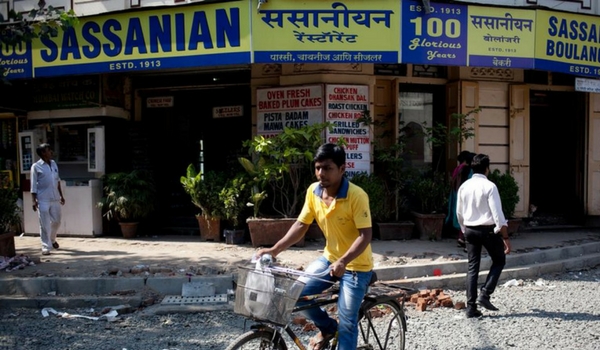 Sassanian Boulangerie has diversified its menu a lot since it began in 1913. While the initial offerings were only chai, bun maska, biscuits and sponge cake, the menu now has added everything from Chinese food to sizzlers. Loyal customers, however, stick to the old dishes. At Sassanian Boulangerie, do not miss the flaky khari biscuits and their filling chicken patties.
Where: Marine Lines
7) Jimmy Boy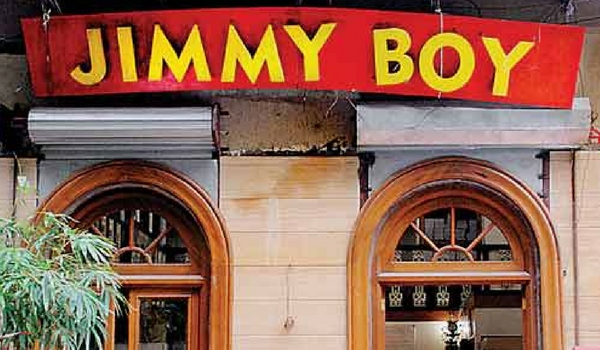 Jimmy Boy showcases its desserts in a round glass counter right as you enter. While you may be tempted to go for it right away, wait till you try their berry pulao, salliboti and patri ni machchi; you will not get enough of it. Wash down all this delicious food with their raspberry soda; it is a refreshing change from your usual soft drinks.
Where: Marine Lines
8) Leopold Café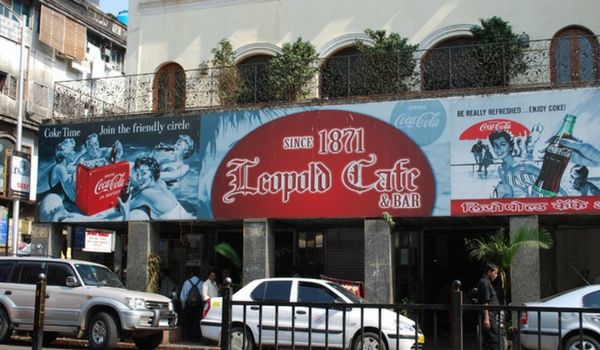 Leopold Cafe has become an absolute must-visit attraction in every tourist's book after the 26/11 attacks. While the café still has bullets from the attack, the interiors are well done and have a funky, yet vintage feel. Established in 1871, Café Leopold's popularity has led it to revamp its menu completely. You'll find their brilliant chello kebab and mutton kebab battling it out to keep its space among the Chinese and Mughlai dishes on their menu.
Where: Colaba
9) Ideal Corner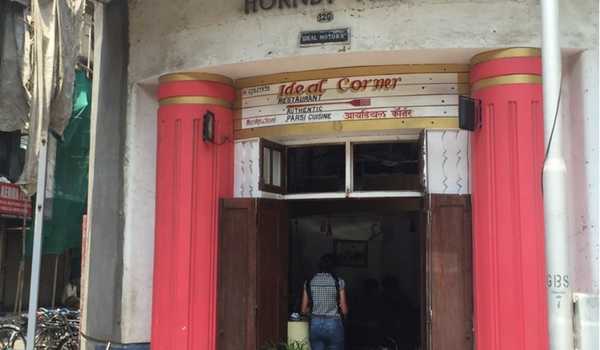 Ideal Corner's bright pillars are intriguing and provide the perfect façade for its colorful interiors. At Ideal Corner, they want you to have an authentic experience of Parsi cuisine; all the spices used in the cooking come from a Parsi family in Nagpur who hand-pound it. No wonder long time patrons swear by its Salli chicken, dhansak and patra ni machchi.
Where: Fort
10) Koolar & Co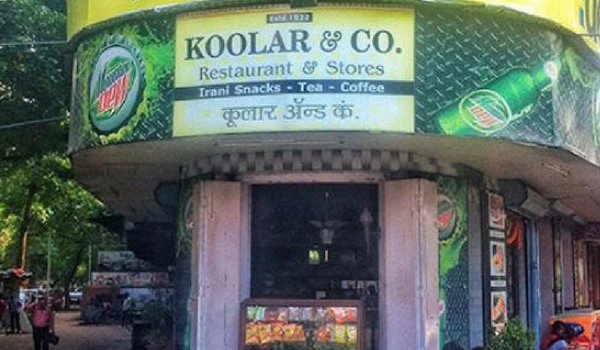 Located at a small corner near the King's Circle, Koolar & Co is almost 90 years old. The interiors of the café do take you back in time; it has archaic wooden chairs, vintage posters, and everything that you'd expect in a classic Iranian café. The Irani chai, Keema pav and bun maska are highly recommended here.
Where: Matunga
11) Good Luck Café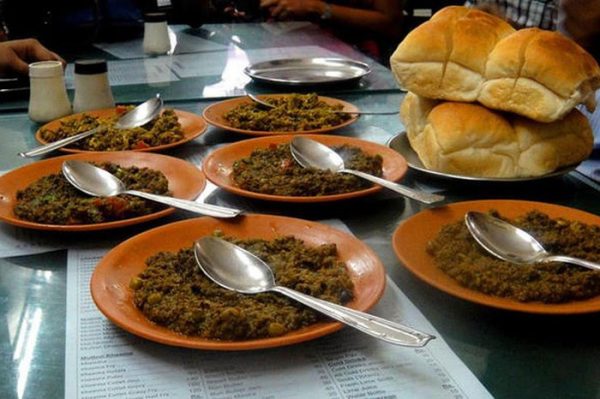 Right outside the famous Mehboob Studio, Good Luck Café in Bandra is always thronged by customers. Their Hyderabadi haleem, bun maska and irani chai are a hit with everyone. The café has undergone a lot of transformation since it was established 50 years ago; now they also have added a host of starters and chicken dishes to the menu.
Where: Bandra
Travel back in time to the fabulous 50's while you try out some authentic Parsi food at these Irani cafes in Mumbai. Do let us know what you liked the most there, in our comments section.
Image Credits: The Indian Express, Al Jazeera, Trip Advisor, The Better India, DNA, The Hindu, Economic Times, Coupon Raja, Ashok Kadakia, Homegrown
Latest posts by Vibha Sharma
(see all)