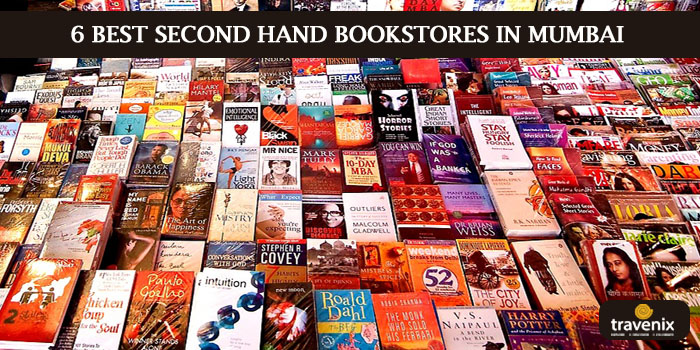 6 Best Second Hand Book Stores in Mumbai
Books are said to be a great companion for one and all. They take you into a completely different world, a world where you can actually live the story. They also help you cultivate the activity of reading, which is said to be beneficial to the development of your vocabulary, and even overall self.
Sharing Your Treasures
If you are an avid reader, the smell of old books must be familiar. It is a great practice to share your lovely intellectual treasures with others and enjoy their benefits together. Sharing your book is a great way of spreading knowledge and giving others a chance to read, be it a novel, or textbook. This method is also beneficial for the environment as it allows a book to be used over and over again, leading to reuse of paper. Mumbai has some great places where you can find second hand books. We've scouted throughout the city to find these places and have listed them here to make the search easy for you.
1. City Book Centre
Located in the busy area of Andheri, City Book Centre is a place where you can find first and second hand copies of books. You can find some uncommon books from authors like Pearl Buck and Philip Roth here along with the likes of the more common ones like Dan Brown. It is normal to find students stopping by to purchase study related materials ranging from MBA to medical books here. They also have a wide variety of Marathi literature in the shop. You could also rent a book here and return on reading!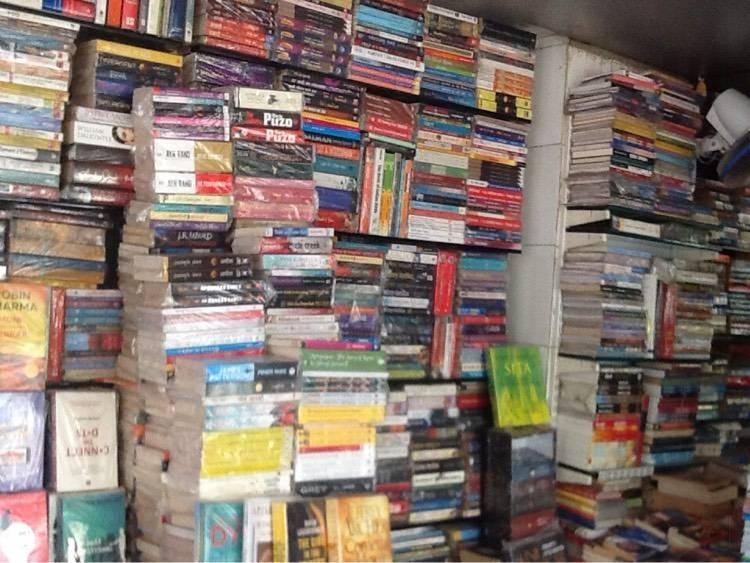 Where: City Book Centre, Shop No 5, Sukhamani Building; V P Road, Near Archie's Gallery, Andheri West, SV Road
2. N Books
If you are looking to buy cookbooks or children's books, then this is the place for you. You can find hundreds of books here, ranging from Indian literature to fashion and lifestyle magazines like Vogue! They have two sections in the store; one which sells used books in the range of Rs. 100-150 and the other where you can find the latest titles. This shop also boasts of an Agatha Christie shelf. This shop is so popular that they have opened up another branch now in Navi Mumbai.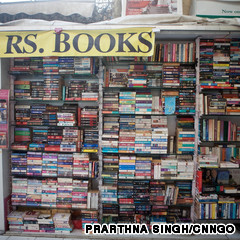 Where: N/books, Shop No. G-5, Rizvi House, 34/ 35 Hill Road, Bandra (West)
3. The New and Secondhand Bookshop
Probably the first and oldest second hand book store in Mumbai, The New and Secondhand Bookshop in Kalbadevi started way back in 1905 and till date stands tall with its popular collection of local and international books. It is also common to spot foreigners here looking for books on Indian art and culture. With 2 floors of cramped up shelves, you can be assured that your favorite book can be found here.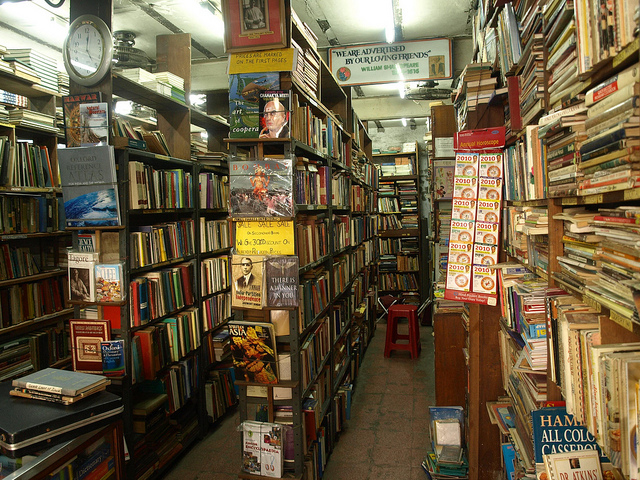 Where: The New and Second Hand Book Shop 526, Kalbadevi Road, Kalbadevi
4. Smoker's Corner
This is one place where you can find books for as low as Rs. 20! Named in the memory of the tradition of sailors coming to purchase cigars nearby, the shop has been here for nearly half a century. Hundreds of books are stacked up on the shelves here, and if you spend enough time, you might even find the book you've been hunting out for years!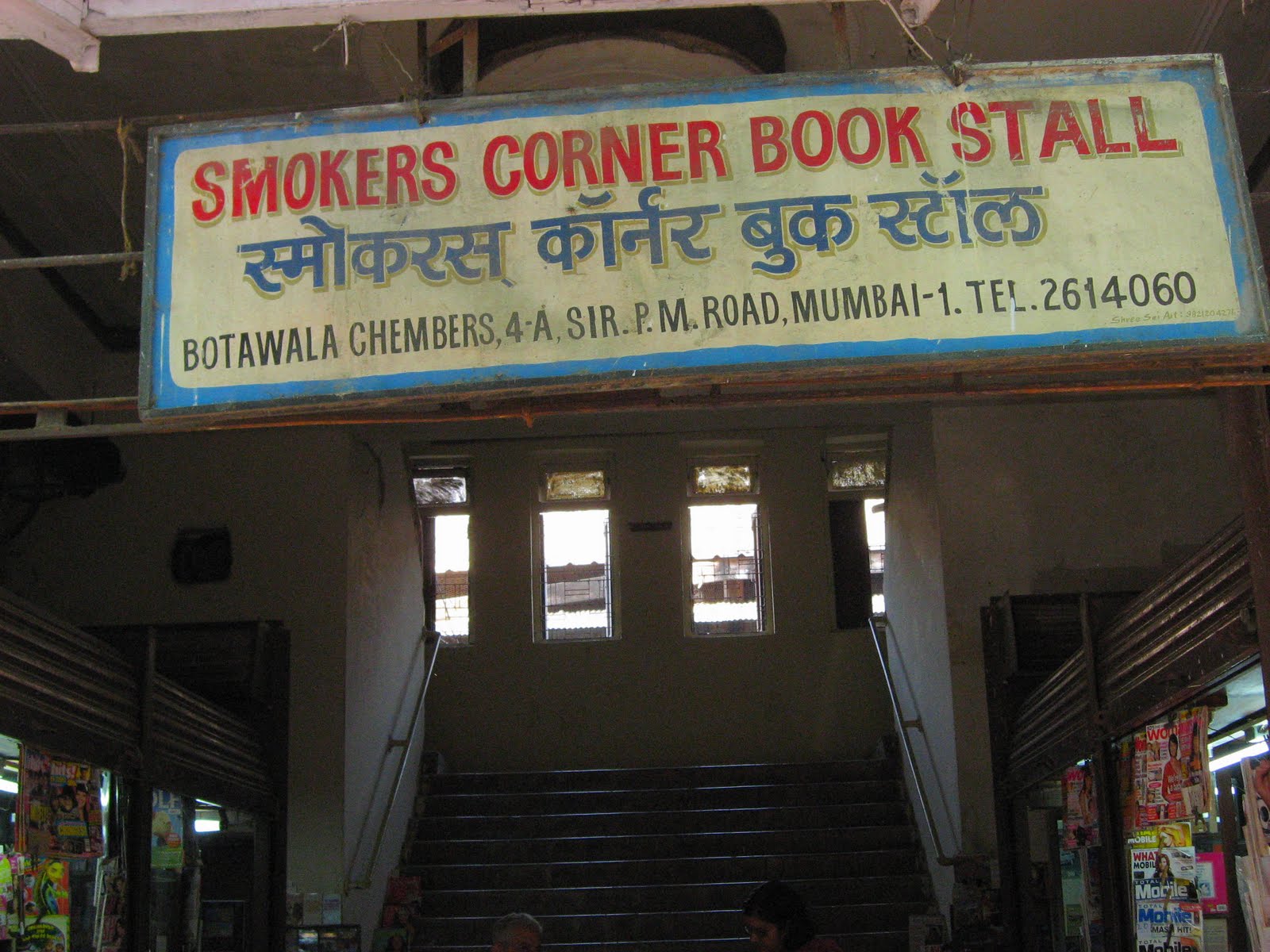 Where: No. 7, Botwala Building, P.M. Road, Kala Ghoda, Fort, Mumbai, Maharashtra 400001
5. Victoria Book Centre and DVD Library
This store is one of the oldest in the city and was started back in 1938. The second generation of owners manages this shop now, and you can find ample books here from various categories, ranging from self-help books to suspense novels. They also boast of a 'Rs. 50 books' shelf where you can find bestsellers at nearly 50% the rate!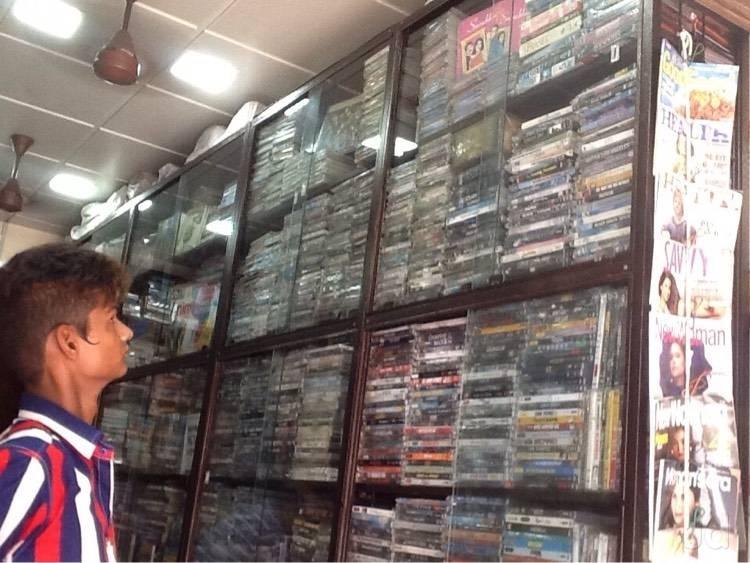 Where: 112, L. J. Road, Next to Sitaladevi Temple, Mahim West, Mahim, Mumbai, Maharashtra 400016
6. Ambika Old Paper and Library Book Shop
This tiny shop functions both as a book shop and library. Situated close to one of the top pocket friendly pubs in Mumbai, Janata, and even one of the best pubs in Mumbai, Toto's Garage, this store holds numerous piles of books and magazines. You can find some age old books ranging from detective and crime novels from the likes of Agatha Christie to English classics like Moby Dick here.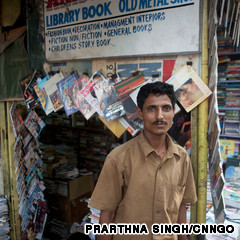 Where: Ambika Old Paper & Library Book Shop, Ambedkar Road, Opposite Zig Zag Road, Behind State Bank of India, Pali Naka, Bandra West
Apart from these shops, you can head over to one of the best sightseeing places in Mumbai, Chhatrapati Shivaji Maharaj Terminus, and walk through the Fort area. Here, you'll be able to see many street-side book stores where you will find second hand books for as low as 50% of the original price! This market is open from 10AM to 8:30PM, so don't forget to take advantage of this, and of course, do not miss out on bargaining to get the right price!
It is sad to see the reading culture dying as many of these stores are seeing a gradual decline in customers over the years. There truly is no replacement to some good ol' books! How 'bout you go out there and relive your childhood by grabbing a book or two from these stores? If not, you could actually buy second hand books online as well! Don't forget to let us know your experience on visiting these places!
Image Credits: Helen Caldwell, JustDial, CNNTravel, Anita Vachharajani, Frederick Noronha
Latest posts by Vibha Sharma
(see all)