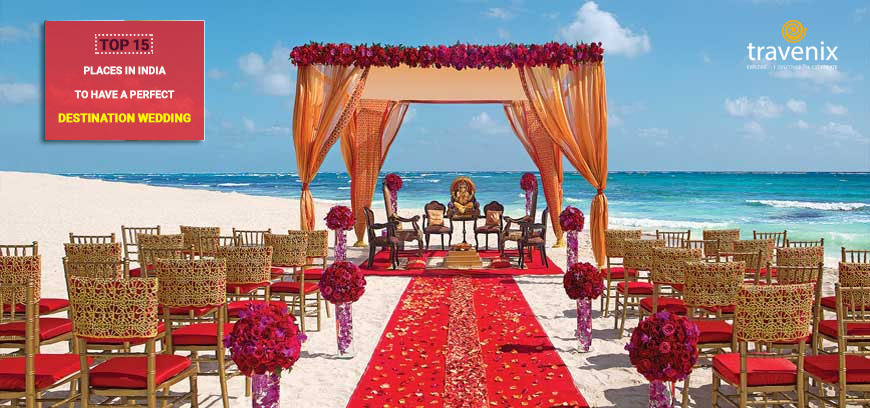 Top 15 Places in India to Have a Perfect Destination Wedding
It's December already, and the wedding season is on in full swing in India. Blessed with a range of cultures and a diverse natural landscape, India has many places you can head off to for an amazing destination wedding. Whether you've dreamt of exchanging your vows on a quaint beach or on the highest mountain, it is all possible in this country.
The Perfect Wedding
India has a rich heritage and an even greater diversity when it comes to cultures. What is common among everyone is that they strive to make their special day even more special, such that it is etched in their memories forever. Whether you're a resident of the country or even a tourist, Indian destinations give you a chance to experience a grand new life event in a way that you'll remember for the rest of your days. We've researched and found the best places for you to tie the knot and make your special day…perfect.
1. Andaman and Nicobar Islands
These drops in the Indian Ocean are known for their beautiful surroundings and untouched natural environment. The Radhanagar Beach on the Havelock Island is also one of the cleanest beaches in India. The scenic beaches here are perfect for a peaceful wedding with the sound of the waves lashing on the shore in the backdrop. Imagine taking your vows with your soulmate here, accompanied by all your loved ones, this feeling is unparalleled.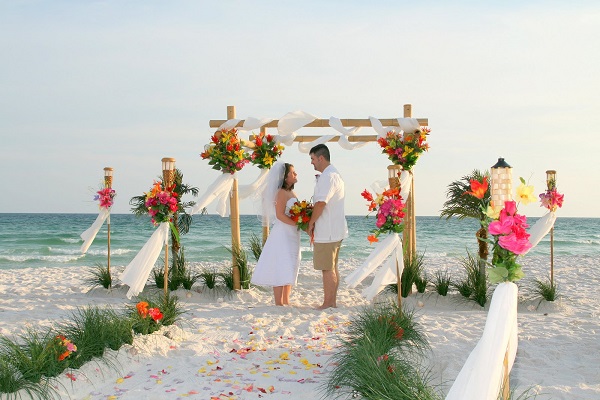 2. Shimla
This hill station is also one of the best places in India for a romantic winter getaway. The snowy climate in the winters beckons you to have a cool wedding with breathtaking views in the cradle of nature. Some exotic resorts across Shimla arrange grand wedding ceremonies that will give the best wedding planners in the world a run for their money!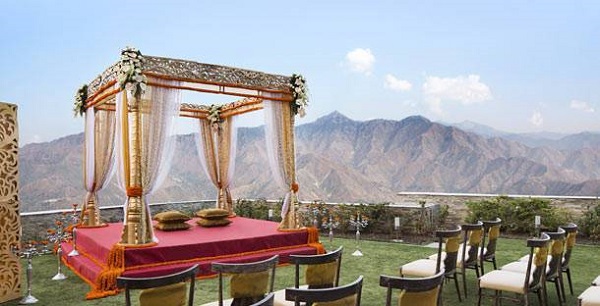 3. Neemrana Fort
This ancient fort in Rajasthan near Gurgaon is a picturesque location, especially at night when the whole fort lights up with small bulbs throughout. How can we miss out on such a romantic location for a wedding? A striking palace in the middle of nowhere is the ideal location for a destination wedding, and this is all you need for a romantic honeymoon too!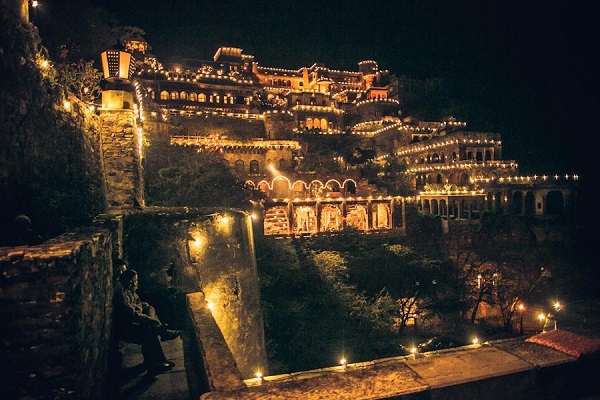 4. Goa
How can we forget the party capital of India? One of the best places in India to celebrate the New Years' Eve has some of the best beaches in India, and this makes it an ideal destination for a soul-touching wedding. Some exotic arrangements can be made here for a marriage that comes right out of a fairytale in the backdrop of beautiful beaches.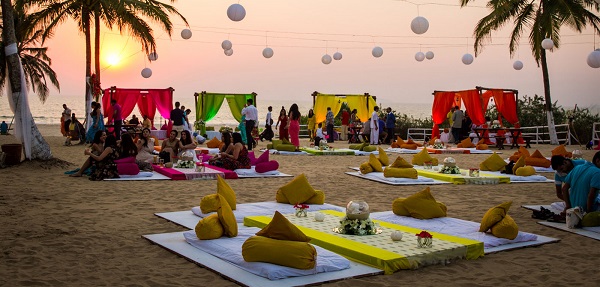 5. Agra
This historic Mughal city, which even played the capital of India at a point in the past, is known for the symbol of love – The Taj Mahal. Which other place can parallel the romantic feeling that you can feel while tying the knot in the city of the Taj? You could also have a royal wedding in one of the palatial hotels here like the Oberoi Amarvilas.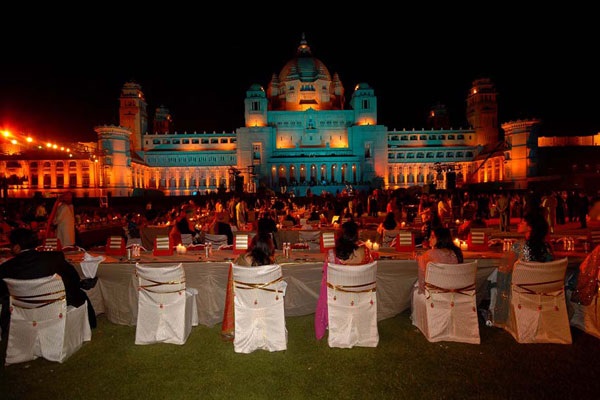 6. Mussoorie
This queen of hills is a picture-perfect destination for a romantic and cozy wedding. With lush hills all around and a spectacular valley with the views of the great Himalayas, this hill station is heaven on earth. Vibrant skies with twinkling stars give you the chance to get blessed by the heavens when you tie the knot.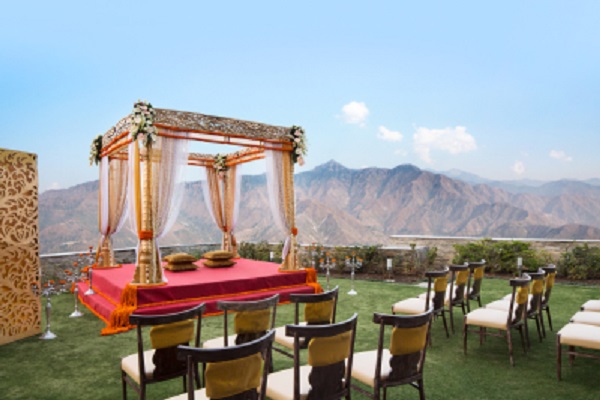 7. Rishikesh
This holy place for Hindus and also one of the best places for bungee jumping in India has the holy river Ganga passing through it. What better way is there to take a step into your new life with your partner, than doing so right next to the river in a resort with your loved ones around? You could also head out into the open and have a traditional wedding with mountains in the backdrop.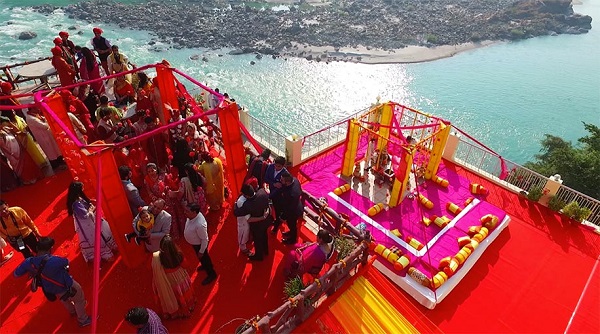 8. Bangalore
The classic Bangalore Palace is a one of a kind destination for weddings with its beautiful architecture, sprawling halls and eclectic collections of art. Imagine getting married in the palace ballroom right where kings and queens used to stay. Walk in the same passages as them and get a feeling of grandeur that cannot be experienced elsewhere.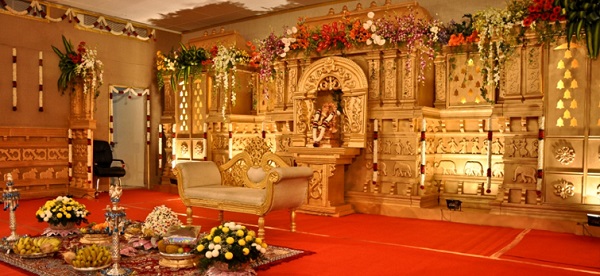 9. Udaipur
The city of lakes also has one of the most unique resorts in India – The Oberoi Udaivilas. The stunning Lake Pichola is known for its beauty, and this can also be a venue for your wedding! Imagine having your baraat on a boat and then a wedding in one of the fine palatial hotels in town. This is something that is unique to Udaipur, and that's what makes it an amazing place to exchange your vows.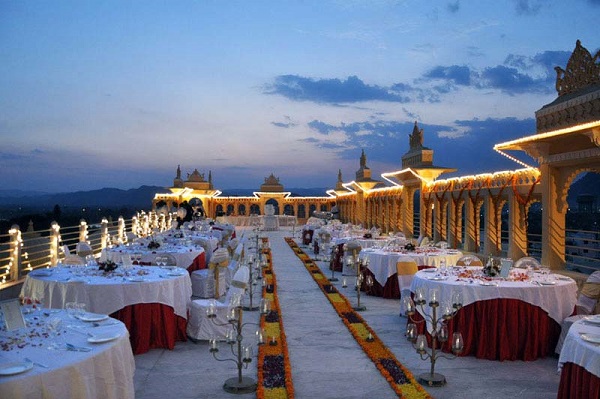 10. Hyderabad
Famous hotels dot the landscape of the city of Nizams, and this makes it a perfect go-to place for destination weddings. Biryani lovers will rejoice as the city is also home to one of the best types of biryani out there – the Hyderabadi Biryani. Now imagine getting married in the Taj Falaknuma Palace, the palace of the Nizam with its 101 seater dining table, which is one of the only two in the world! Spending your first night together in the Nizam's suite is another cherry on top of this very luxurious cake.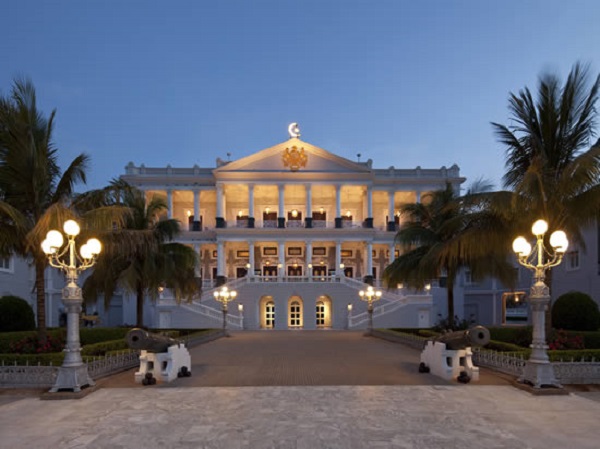 11. Jaipur
The pink city is known for its grand palaces and heritage hotels. Such a city with a royal aura is the perfect place for an extravagant wedding. You can choose from the many palace hotels here to play host for your special day. From the Samode Palace to the Rambagh Palace, all hotels here ensure a top-notch wedding experience for you. This is the city that has attracted celebrities from all over the world to exchange vows. That should be proof enough for you too, to get an idea of the magnitude of the weddings here.
12. Jodhpur
The magnificent palaces of Jodhpur are known for their comfort and unmatched opulence. This city at the edge of the Thar Desert offers couples the ultimate wedding experience in its beautiful palaces with magnificent architecture. This is your chance to become a king or queen for a day with your significant other.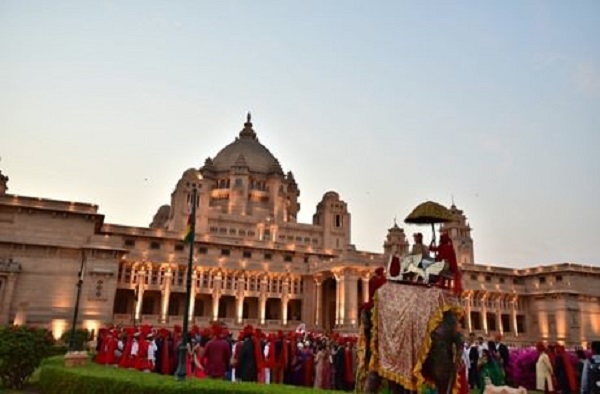 13. Alibaug
This peaceful town near Mumbai is a place away from all the hustle and bustle of the city, and is filled with quaint beaches and a tranquil environment. It is also one of the best weekend getaways from Mumbai. With some great resorts dotting the town's landscape, you can pick any of them for a signature wedding experience that will be etched in your memories forever.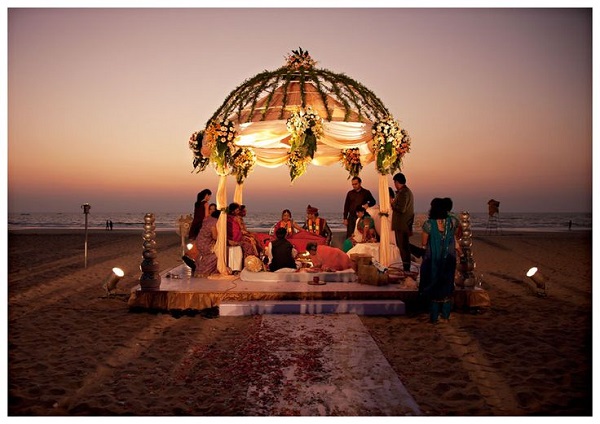 14. Kerala
God's Own Country is a paradise in itself. Imagine tying your knot by the backwaters of Kerala and traveling in boats to reach the wedding venue. Such locations and activities give your special day a different twist. This state also has some fine beaches which can also be chosen as the venue for your marriage.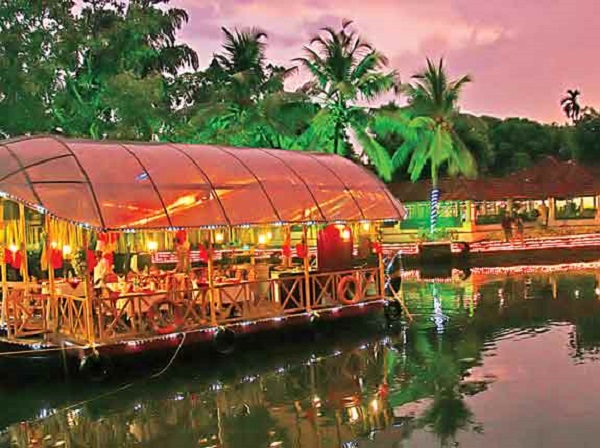 15. Amritsar
This beautiful city is known all over the world for its Golden Temple with a beautiful lake around it. This symbol of equality and brotherhood is a famous destination for Sikh weddings in India and is considered one of the holiest sites in the world for them as well. Having your wedding here is definitely memorable.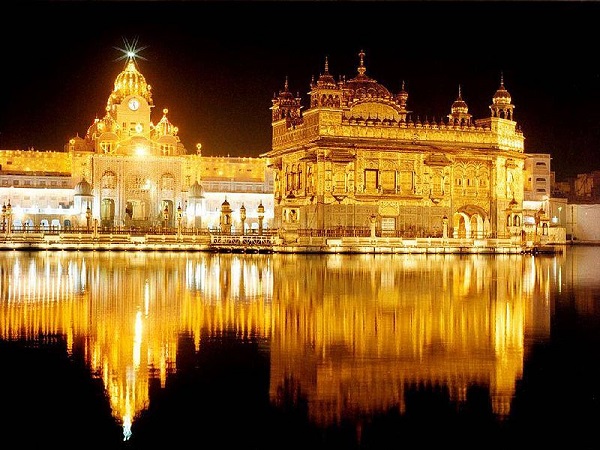 A wedding is a special occasion in everyone's life; the memory of which remains with us till we die. When creating such a memory, it is best to create it according to our taste. So go ahead and choose the kind of wedding you wish to have and head off to these amazing places and turn your dream wedding into reality.
Image Credits: DiwaS Celebrations, QuirkyByte, Erica Camille, Reynold Weddings, Wish Plan Travel, WedMeGood, Wedding Sutra, Peersome, Chunda Palace, WeddingZ, fastcover.com.au, Media India Group, Matrimony Directory Blog, Party Cruisers, Event Management Companies Delhi
Latest posts by Vibha Sharma
(see all)