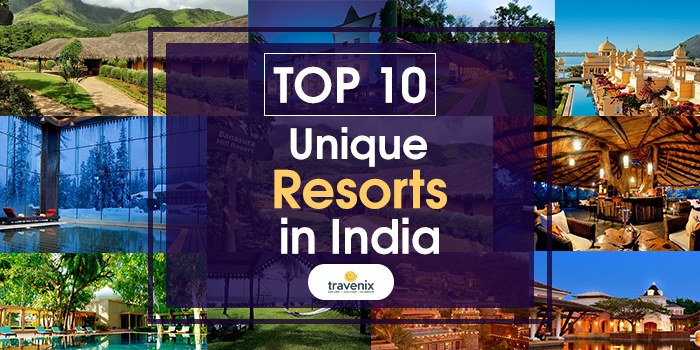 Top 10 Unique Resorts in India for Luxurious Stay
India has an abundance of natural locations and places where you can head off to for vacations. With some of the finest and most luxurious resorts in the world, you can indulge in best hospitality experiences you've ever come across.
Uniqueness at its Finest
From palaces to themed resorts, India has got every type of accommodation covered. If you're looking for a peaceful getaway, these places are bound to give you some of the finest experiences you've ever had.
1. Amanbagh Resort
This Mughal inspired resort is located near the Bengal tiger sanctuary of Sariska and the haunted Bhangarh Fort. The exotic surroundings of Aravalli Hills give you a royal feel with all the exquisite Indo-Persian architecture. Relaxing in the pool here with the quaint surroundings is what will make your day.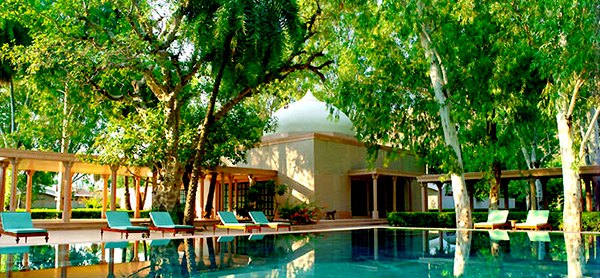 Where: District Alwar, Ajabgarh, Rajasthan.
2. Park Hyatt Goa Resort and Spa
This resort is built to resemble a typical Goan village and offers great comfort, luxury and a unique local feel. The restaurants here serve authentic Goan and Indian cuisines while the well-landscaped gardens, waterways and lagoons are sure to give you some reclusive feels.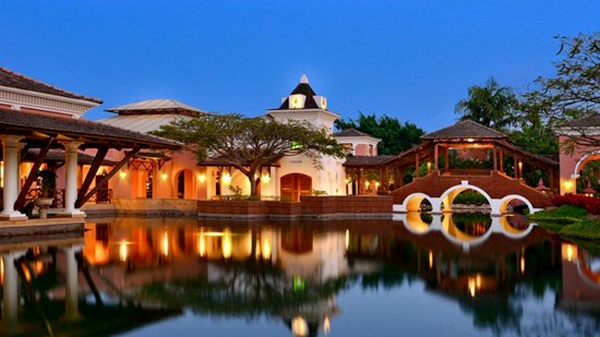 Where: Arossim Beach, Cansaulim, Goa
3. Oberoi Cecil
The grand heritage of India can be witnessed when staying in this hotel. Be assured that you'll get transported back into the 19 th century India with its crackling fires and colonial era furniture. The picturesque valleys and lush hills are sure to give you memories you'll never forget.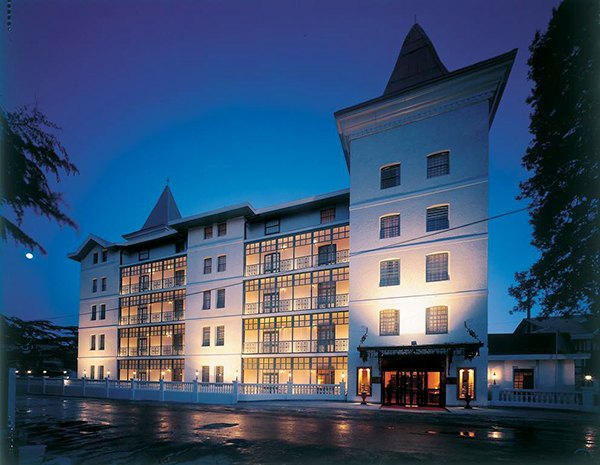 Where: Chaura Maidan Road, Shimla, Himachal Pradesh
4. Oberoi Udaivilas
Tucked away in the midst of a wildlife sanctuary, Oberoi Udaivilas is a paradise for honeymooners and nature lovers alike. The tranquil environment with infinity pools to help you unwind and romantic shikara rides in the lake guarantee a luxurious stay for you. With the rooms having unobstructed views of the lake, you can sit back and enjoy this palatial complex and its spoils.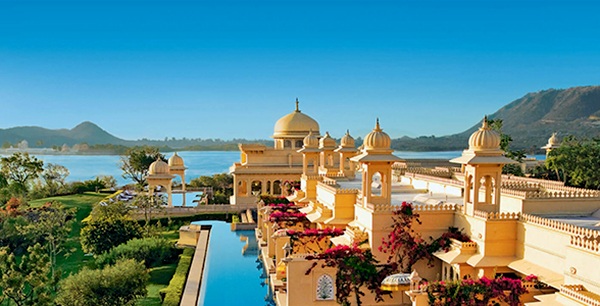 Where: Haridasji Ki Magri, Mulla Talai, Udaipur, Rajasthan
5. Tamara
Located in the heavenly hill station – Coorg, this resort is tucked away in a cardamom plantation. Being completely out of touch with human civilization and in the arms of nature makes this resort one of the most romantic resorts in India. From a candlelight dinner next to waterfalls to picnicking in the cardamom plantation, you can experience every unique moment here.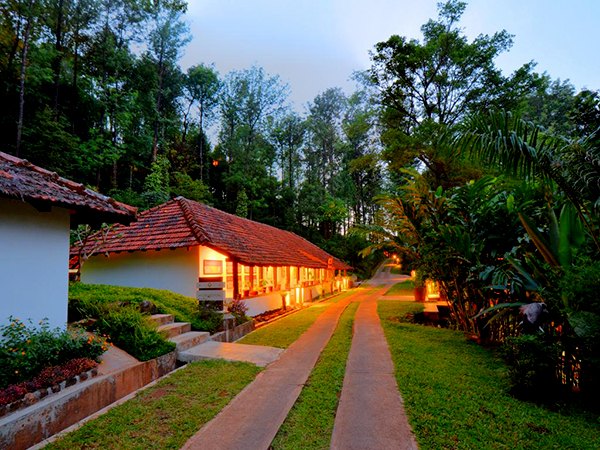 Where:  Kabbinakad Estate, Yevakapadi, Napoklu Nad, Madikeri, Karnataka 
6. Tree House Hideaway
Located in the Bandhavgarh Wildlife Sanctuary near Jabalpur, this resort is located on…well…trees! Yes, you can enjoy an aerial view of the forest and the wildlife with every amenity served to you. Go for a jeep safari or picnic in a fort, this place is for all the nature and adventure lovers. We've all fancied living in treehouses since childhood, haven't we? This is your chance to live the dream!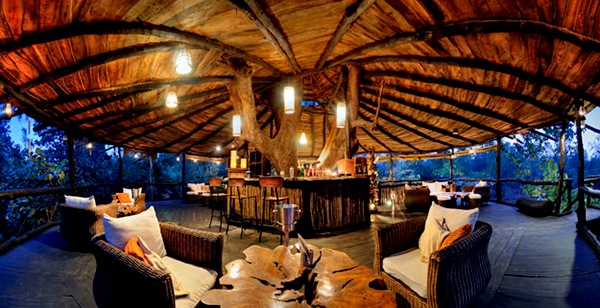 Where:  Umaria-Badhavgarh Road, Umaria District, Vijarhia, Madhya Pradesh 
7. Khyber Himalayan Resort
This resort is located in the skiing destination of India, Gulmarg. Tucked away in the midst of a lush green environment with snow-capped mountains of the Pir Panjal range in view, you can relax here and rejuvenate in spa or head off for some adventure activities and outdoor excursions! Being pampered in the cradle of Himalayas is a treat that must be experienced once.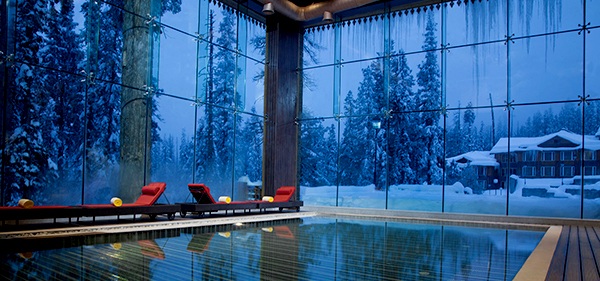 Where: Hotel Khyber Rd, Forest Block, Jammu and Kashmir
8. Banasura Hill Resort
Located in the hills of Wayanad, this resort is made in a traditional manner with bamboo furnishings, mud cottages and coconut palm leaf roofs. You can take a tour of cashew plantations, vast tea estates and enjoy birdwatching, all inside the resort! It is also a UNESCO World Heritage Site. How cool is that?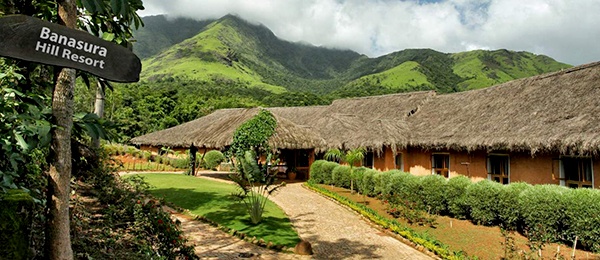 Where: Vellamunda, Wayanad, Kerala 
9. Neemrana Fort
This old fort has been converted into a full-fledged resort, and if you are lucky, you may even find a movie being shot here! This 15 th century fort is located on the Jaipur-Delhi highway and is probably the only resort in India to have a zip lining tour. You can have a royal dinner while enjoying some cultural performances and live like a king in your stay here.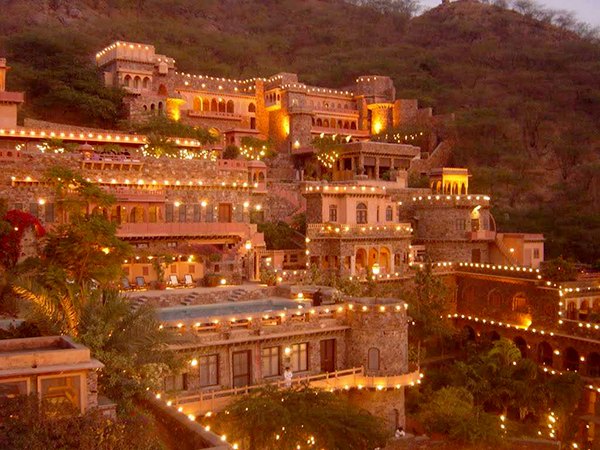 Where: 122nd Milestone, Delhi-Jaipur Highway, Alwar, Neemrana, Rajasthan 
10. Vivanta by Taj, Fisherman's Cove
Built on a Dutch fort in Covelong, this hotel has some spectacular views of the bay and you can indulge in exotic experiences here like watching turtles being hatched, and fishing in the deep sea! Fresh seafood is a must try in the restaurants, and a cruise in a catamaran with your beloved is bound to be a romantic experience here.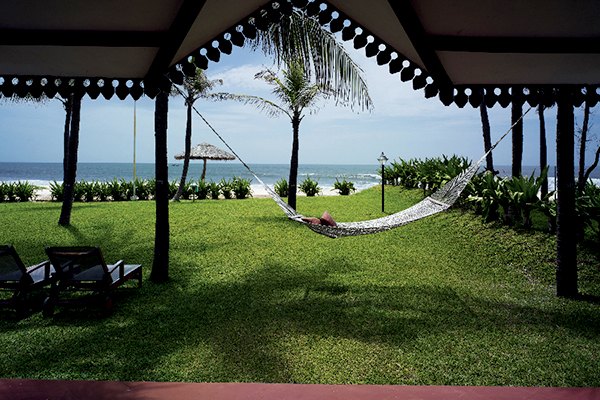 Where: Covelong Beach, Kancheepuram Dist., Chennai, Tamil Nadu 
If you've visited any of these exotic resorts in India, do let us know your of your experience in the comments below. Do share what made you love the place so much! If you haven't, then it's about time that you take off from the moribund city life and explore these gems!
Image Credits: Taj Resorts, Holidify, Banasura, Khyber Himalayan Resort and Spa, Treehouse Hideaway, Booking.com, Oberoi Hotels, TripAdvisor, Rajasthan Direct
Latest posts by Vibha Sharma
(see all)