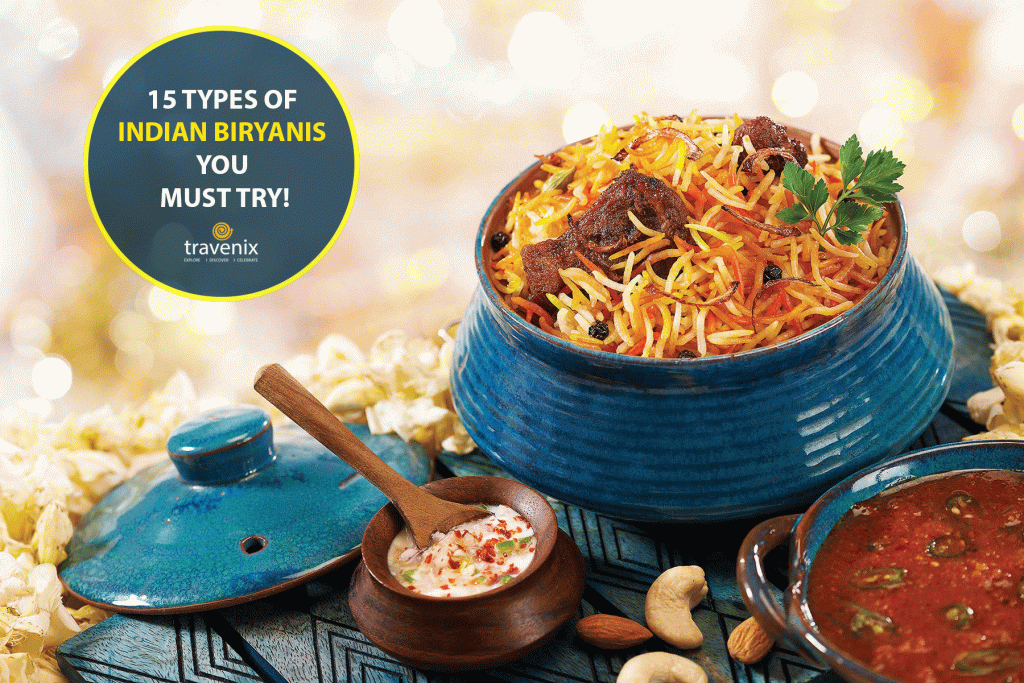 15 Best Indian Biryani Types That You Must Try!
The aroma of biryani, the typical rice dish cooked with meat and spices, is so tempting that you can hardly fight it off. It is widely believed that biryani was discovered in the Mughal Kitchens. Over the centuries, many variants of this dish have been created across the globe and today, you can find it throughout the world.
'Aroma' Therapy!
Today, there are more than 50 types of biryani around the world and while most of them are not widely known, there are some like the Hyderabadi Biryani, which are fairly popular. Here, we've compiled a list of the top 15 types of biryanis you can eat in India, so that you can discover your favorite dish all over again!
1. Mughlai Biryani
This is probably the most authentic form of biryani out there, coming right from the kitchens of the great Mughal Empire. This unique recipe found its way into India via the Persian kings and this is the biryani that you can find in the areas around the capital of India, Delhi. This is the perfect blend of local flavors with the Persian ones and each area of the city has its own style of making it today. In general, this biryani is spicy.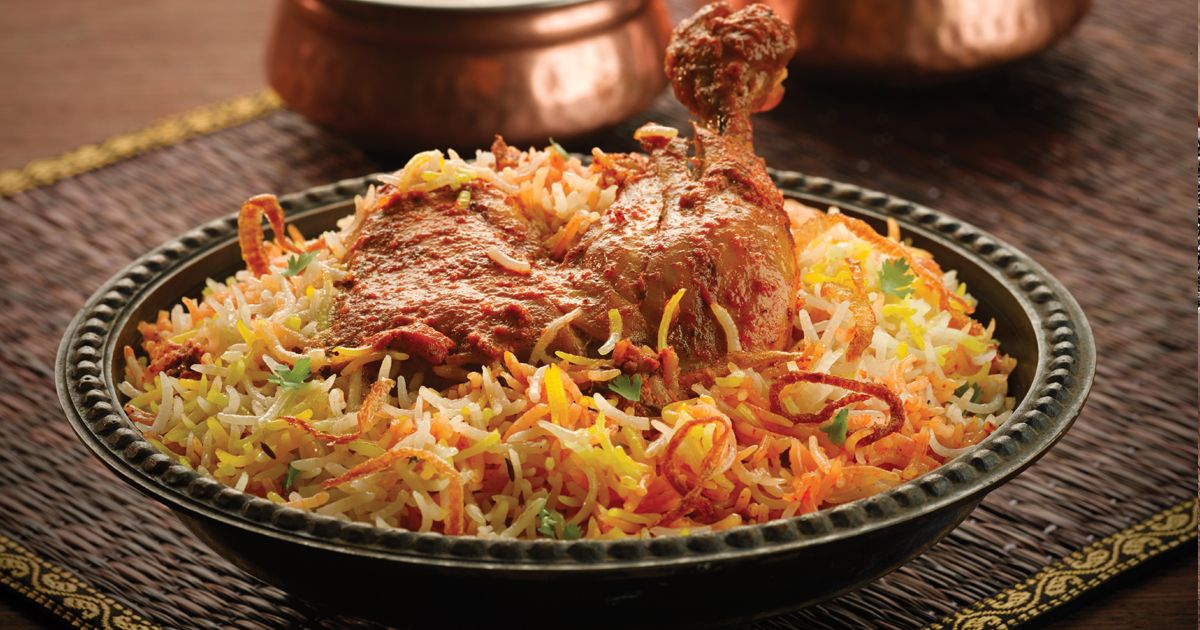 2. Lucknowi Biryani
The city of the Nawabs developed its very own variation of this aromatic dish with lesser content of spices to serve the milder palate of the people of the city. This dish is loaded with veggies and meat and is the milder version of the Mughlai Biryani.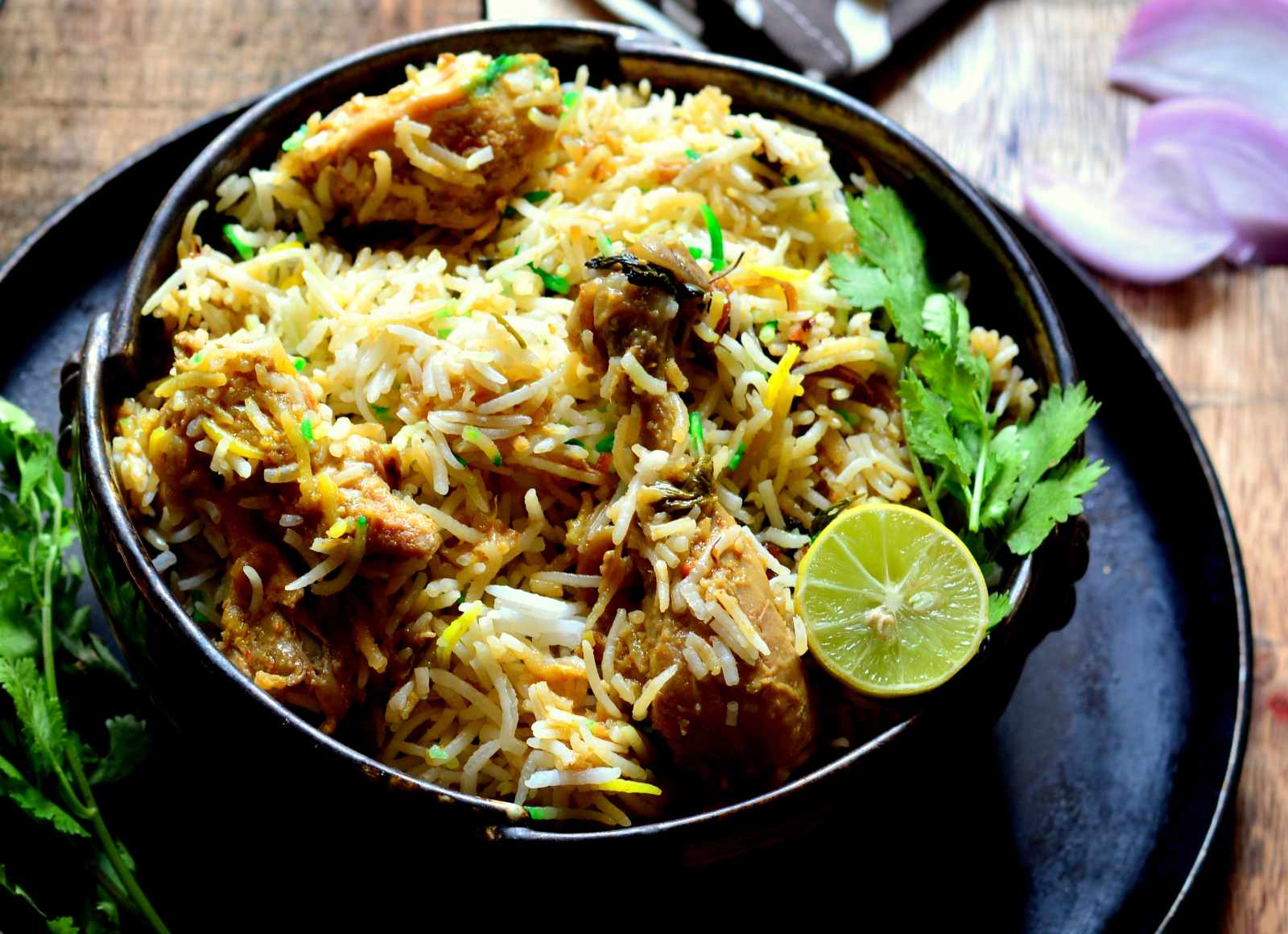 3. Hyderabadi Biryani
The famous Hyderabadi Biryani is one of the spiciest one out there and is a mixture of Mughlai and Andhra cuisines. Served with 'saalan' and some curd, this is one dish you simply cannot miss out on. This is the Nizam's favorite!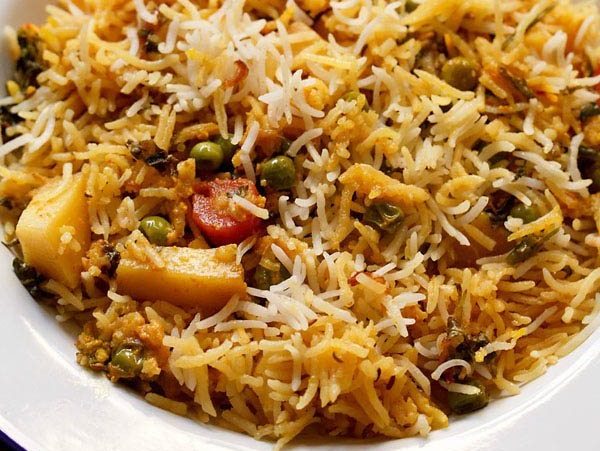 4. Ambur Biryani
This tiny city in the southern Indian state of Tamil Nadu is famous for its tanneries and the supreme quality leather that they produce. However, it is more famous for one of the finest biryanis out there; and the number of shops and restaurants selling the same here is mind boggling. You can find it practically in every street here! It is served with a sour brinjal curry and raita. This biryani is moderately spicy and even incorporates the use of curd.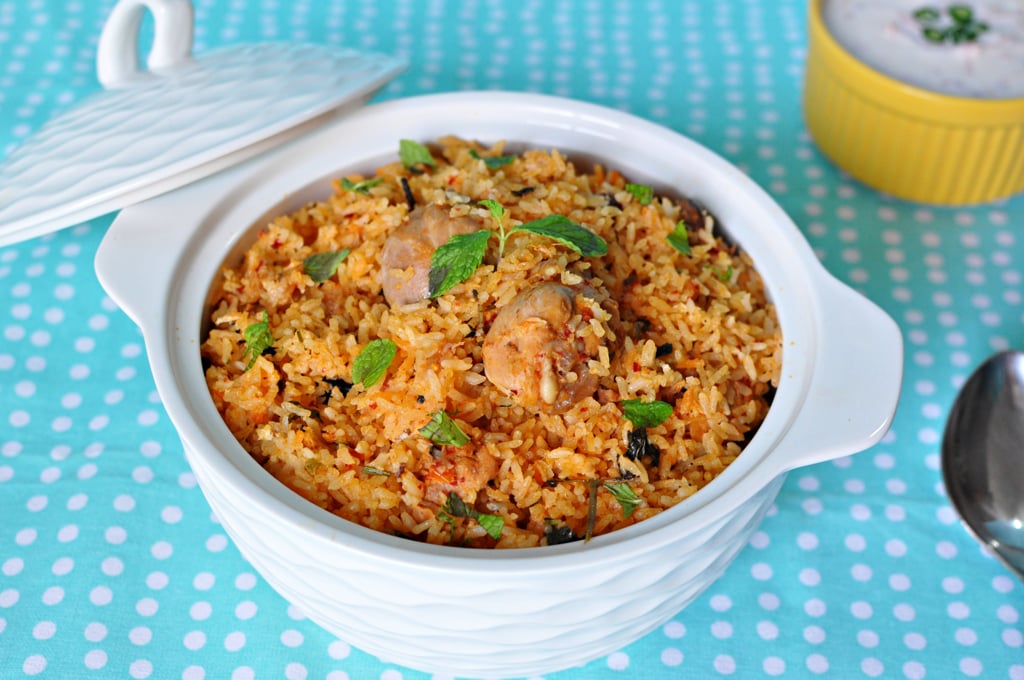 5. Kolkata Biryani
When the Nawabs of Lucknow were sent in exile to Kolkata, they had to make do with potatoes, as meat was scarce during this time. The main components of this biryani are hence potatoes, meat and eggs. A moderately spiced dish, the main ingredients are marinated with cloves, cardamom and other spices in yogurt, which gives it a distinct flavor.
6. Bombay Biryani
The sweeter version of our favorite dish is what you get in Mumbai. Added grease and fried onions lead to a sweet taste, and this adaptation of the Irani version is what makes this dish special. Whether you have it in the best 5-star hotels in Mumbai or in a street-side shop, this dish will not disappoint you.
7. Bhatkali Biryani
A specialty of the coastal town of Karnataka, Bhatkal, this biryani finds its roots in Persia and thus is cooked in onion and green chili masala before layering with rice. The uniquely spicy flavor of this dish lingers on, and is light on the stomach too as no oil is used in the preparation!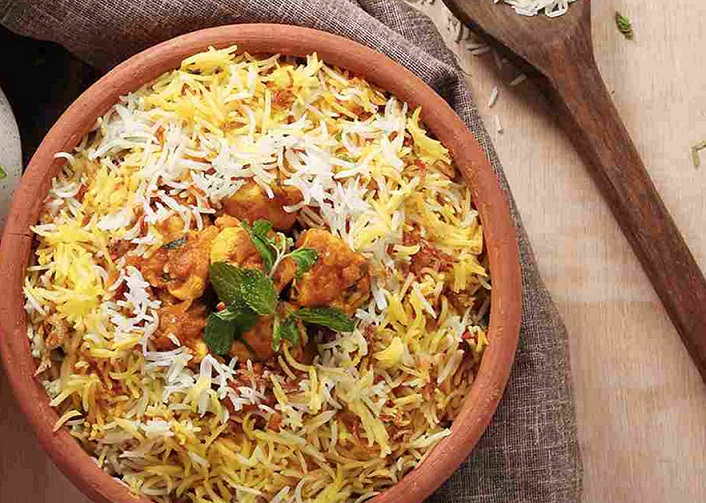 8. Sindhi Biryani
This state is a part of Pakistan now; and its very own Sindhi cuisine. Out of the different types of biryanis, this is the only type which uses yogurt in large quantities for preparation. It is served with tomatoes and green chilies, and is moderately spicy, but extremely flavorful.
9. Afghani Biryani
This is a royal treat with a very strong flavor of saffron. Served with loads of dry fruits, this dish will give you a feeling of being a Nawab yourself. This dish is sold in Bhopal and Afghanistan today and has both gosht and rice cooked together to infuse their flavors.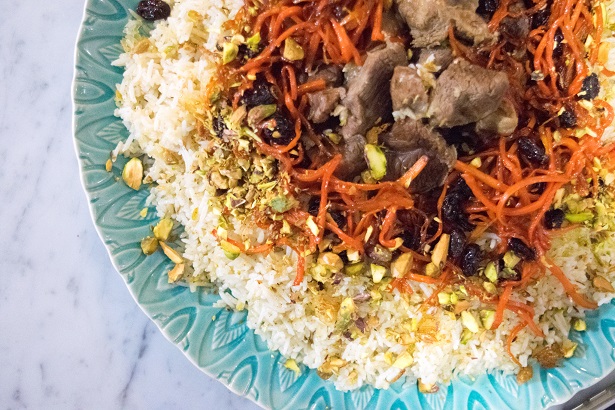 10. Malabar Biryani
Prepared on the coastal region of the southern Indian state of Kerala, this biryani is cooked with meat that is deep fried first and then cooked with the rice. The spice content of this dish is low and that sets it apart from the rest.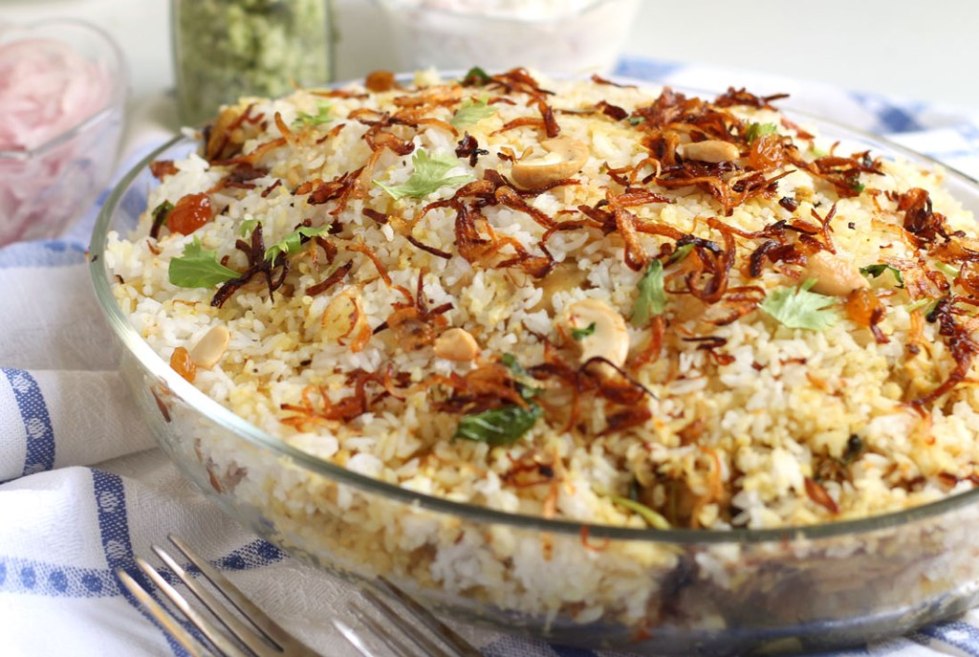 11. Chettinad Biryani
This is the Tamil Nadu form of biryani which uses jeeraka samba rice and has loads of ghee and spices added to it. Served with spicy and tangy mutton gravy and topped with curry leaves and fried onions, this dish is a hit among all visiting the state.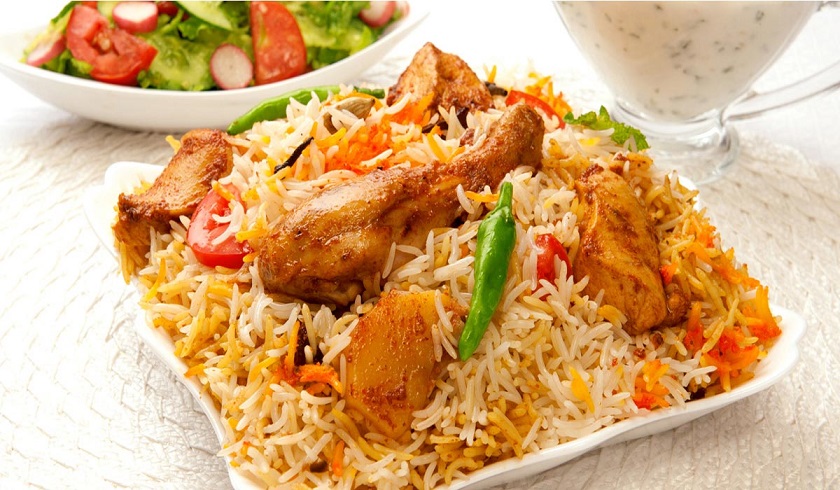 12. Memoni/Kutchi Biryani
This biryani is among the spiciest out there and was developed in the Gujarat-Sindh region. Added to this are lamb, potatoes, onions and tomatoes. The food coloring is also less and this allows the flavors of all the ingredients to blend extremely well.

13. Guntur Biryani
This biryani is for all the spicy food lovers. It is THE spiciest biryani out there and uses Guntur Chili, coriander, nutmeg, and other spices along with seafood. It is also the only one that uses seafood, especially crabs.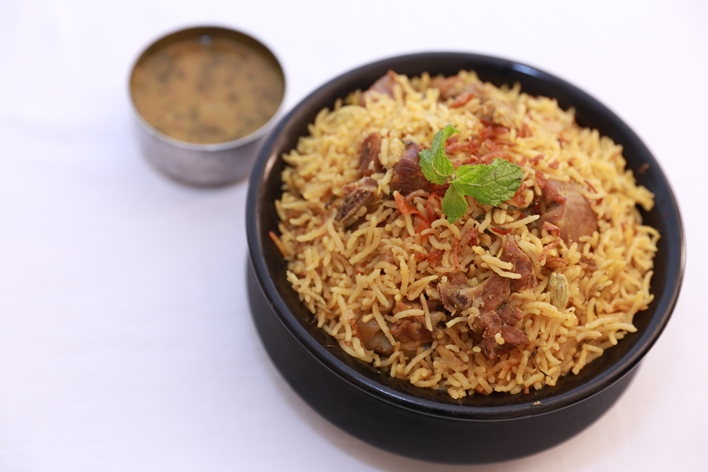 14. Thalassery Biryani
This biryani consists of chicken, spices and a different variety of rice called Khyma. Ghee is added to the dish and a huge amount of spices are used in the preparation as well. The chili powder content, however, is low.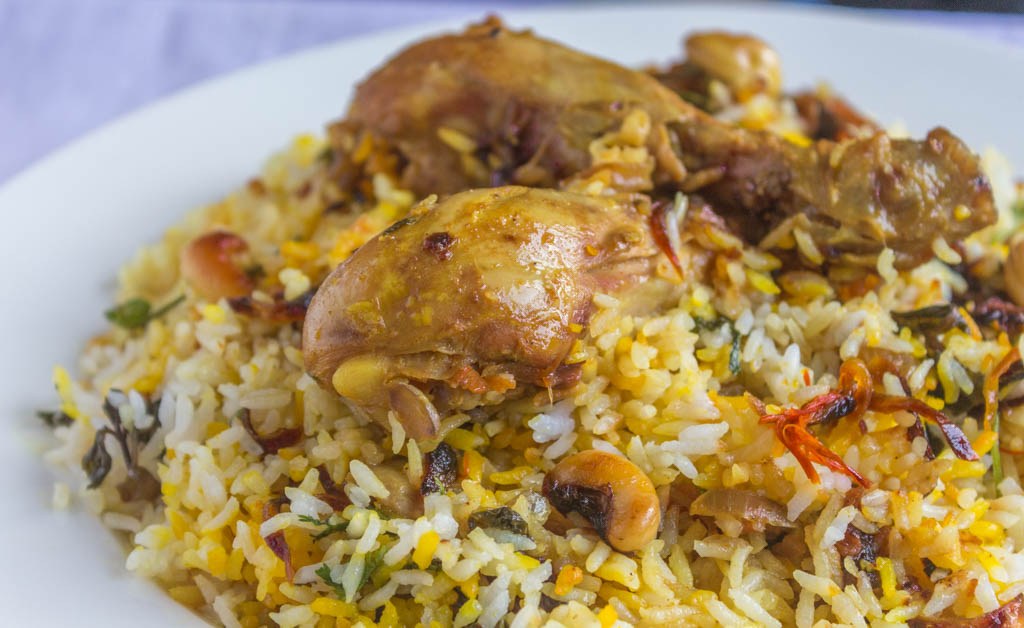 15. Dindigul Biryani
This biryani originated in a small town called Dindigul in the southern Indian state of Tamil Nadu. This dish is unlike any other and has a very tangy flavor thanks to the addition of yogurt and lemon juice. This makes it light to eat as well.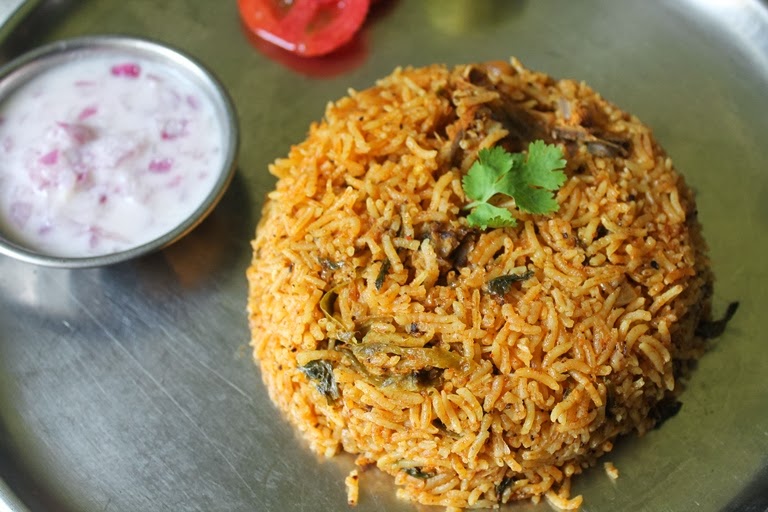 How many of the above have you tried? Write the numbers in the comments below! If you've never tried this dish before, it's about time that you get introduced to it. Do let us know your experience in the comments too!
Image Credits: Yummy Tummy, Kali Mirch – by Smita, Express Foodie, Shan Foods, HungryForever, Suji's Cooking, Boil and Trouble, Genius Kitchen, Faasos, The Secret Ingredient, Zomato, Mareena's Recipe Collection, Veg Recipes of India, Archana's Kitchen, National Made Easy
Latest posts by Vibha Sharma
(see all)