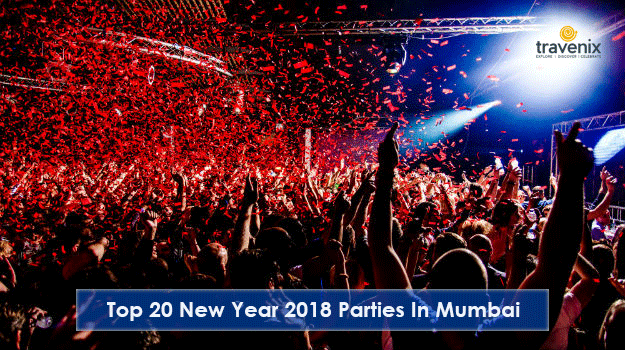 Top 20 New Year 2018 Parties in Mumbai
Time is ticking away and the New Year is almost here! You've toiled hard the entire year, don't you deserve to loosen up a little now? Get your party animal out; it is time to welcome 2018 in style!
Get In the Groove
If you are in Mumbai during this season, you're in for a treat. Not only is it known as the party hub of India, but it also makes it to the list of top destinations to celebrate the New Year. From beach parties to club dancing, there is a lot to choose from. For all the party animals in town, we've listed down the places to hang out at.
1) Shimmer — Shiro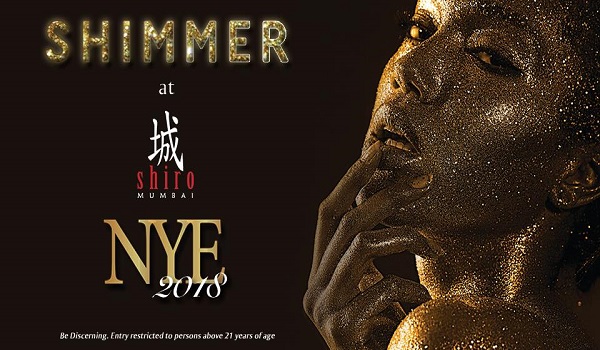 A Pan Asian Affair, Shiro's shimmery New Year's party is to watch out for. With a focus on fine dining, Shiro plans to pamper its guests with unlimited drinks. Setting the mood for the evening will be DJ Nikhil churning out magic with his console. All the fans of commercial, retro and pop music huddle up — it's going to be a night worth remembering.
Where: Shiro, Worli
Time: 9:00 pm- 1:30 am
Cost: Rs 3500 onwards
2) The Carnival — The House of Mirabella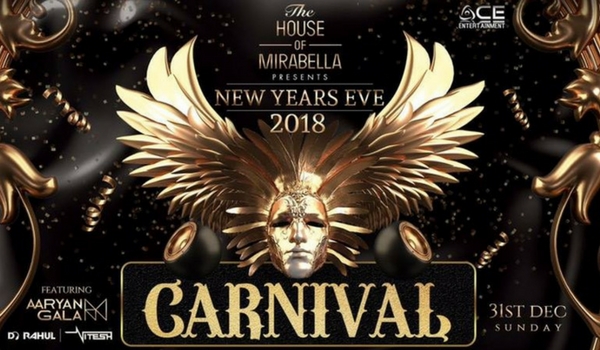 With carnival as the theme for their New Year bash, The House of Mirabella plans to make the evening a colorful one. Expect to be greeted by models, waiting to get you the best champagne on the menu. To add some more glamor to the night, will be three DJs playing at a total cluster of five party venues inside the premises.
Where: The House of Mirabella, Veera Desai Road
Time: 9:00 pm- 3:00 am
Cost: Rs 3000 onwards
3) Red Carpet NYE 2017 — Club Sirkus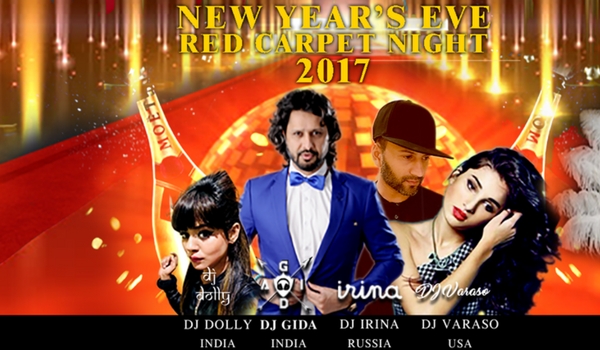 Club Sirkus wants to ensure that the last night of 2017 is a night full of splendor. With unlimited booze, delicious food and some hookah to top it all, they have arranged for all of it.They also have 4 DJs playing at the party, so don't forget to put your dancing shoes on!
Where: Club Sirkus, Vile Parle
Time: 10:00 pm-12:30 am
Cost: Rs 4500 onwards
4) The Masquerade — Craftbar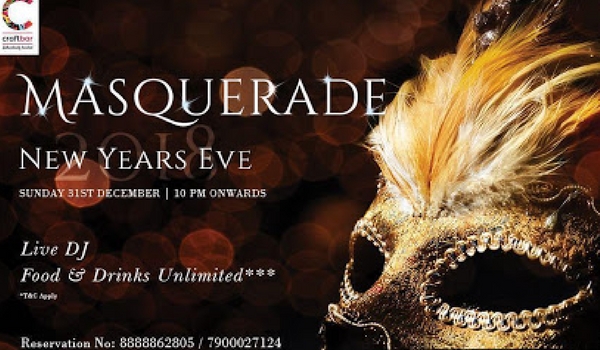 Indulge in lip smacking food, sparkling wine, champagne and lots of good music at Craftbar's New Year bash. For all those who want a private party, the Craft Bar Kitchen's VIP Rooms will be blissful. With a private space, they also have a private bar and unlimited food and premium liquor flowing freely.
Where: Craftbar, Bandra
Time: 10:00 pm – 5:00 am
Cost: Rs 2000 onwards
5) New Year's Eve 2018 – Pali Beach Resort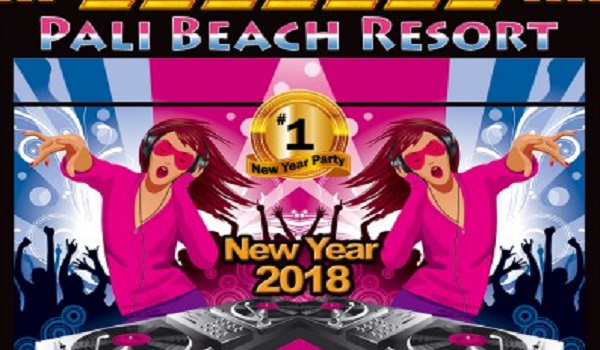 Pali Beach Resort's New Year Party promises to ring in 2018 in a trendy manner — partying right opposite the beach. Sway to the beats of the latest EDM songs and dance your heart out to Bollywood numbers all under the open sky. Also, prepare for some spectacular fireworks as the countdown for the New Year inches closer. The beach resort also has an indoor discotheque especially for couples, so that they can enjoy some quality time away from the crowds.
Where: Pali Beach Resort, Mumbai Mira Road & Beyond
Time: 9:00 pm — 1:00 am
Cost: Rs 1600 onwards
6) BlockBuster Night — Courtyard Marriott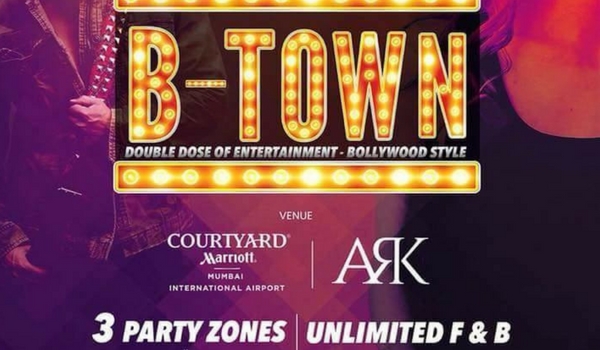 With unlimited food and drinks, could the New Year be any better? Courtyard Marriott's Blockbuster Night is set to feature 4 DJ's and Bollywood singers for its grand New Year event. With three different party zones in the hotel, the party animal in you will never have a dull moment throughout the night.
Where: Courtyard by Marriott Mumbai International Airport, Andheri East
Time: 10:00 pm — 5:00 am
Cost: Rs 4700 onwards
7) Fraternity's Night — Delta House 2.0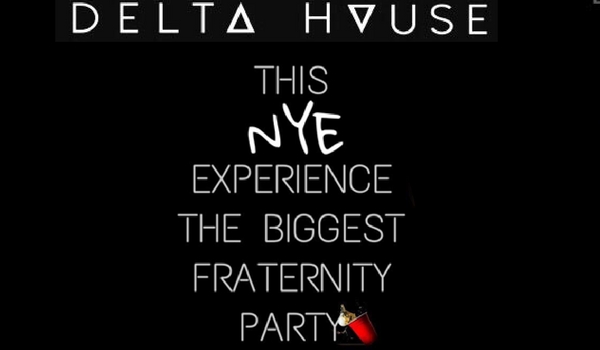 Delta House 2.0's Fraternity Night is all about the spirit of the fraternity and fun. From beer pong to Chugathon, they have a series of fun games planned to make the New Year's party the most happening in town. Apart from that, there will be 5 DJ's playing at the event, so ensure you put your best dancing shoes on! While you're at it, gorge on some delicious food and drink your heart out — alcohol and appetizers are all free and unlimited!
Where: Delta House 2.0, Bandra
Time: 09:30 pm — 3:00 am
Cost: Rs 3500 onwards
8) SinSation 2018 — Goldfinch Hotel

SinSation 2018 promises you an entry into three parties with just one ticket. Get enthralled with performances by belly dancers in one party, and dance your worriesaway in another one. With three different themes on each floor — Moulin Rouge, Salaam-E-Ishq and Club Zone — there is something for each of your moods. Unlimited buffet and liquor is a bonus there for the night.
Where: Goldfinch, Andheri East
Time: 08:00 pm — 3:00 am
Cost: Rs 3999 onwards
9) Eleganza Bollywood Sensation Night — Novotel Hotel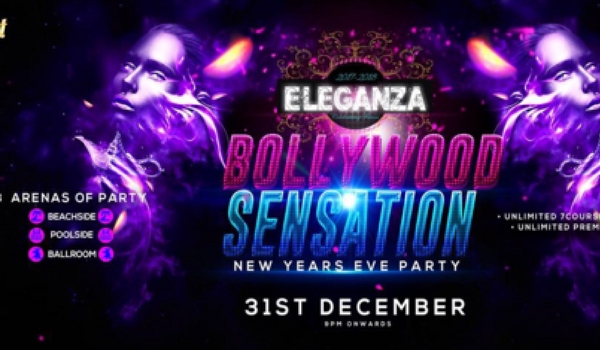 Fancy some champagne for the New Year? Or some special martini performances? Novotel's Bollywood Sensation Night covers all of these exquisite things in their different packages for the New Year bash. Sit back and relax near the poolside, as you get served a wide selection of dishes along with buzzing alcohol. Calling out to all Bollywood lovers, this party will have a slew of performances by DJs along with some exclusive dance performances. Instead, if you're looking for a romantic dinner date, you could head over to the Gaddada Vida restaurant in the hotel itself.
Where: Novotel Hotel, Juhu
Time: 09:00 pm — 2:00 am
Cost: Rs 5699 onwards
10) Big Nite 2017 — Essel World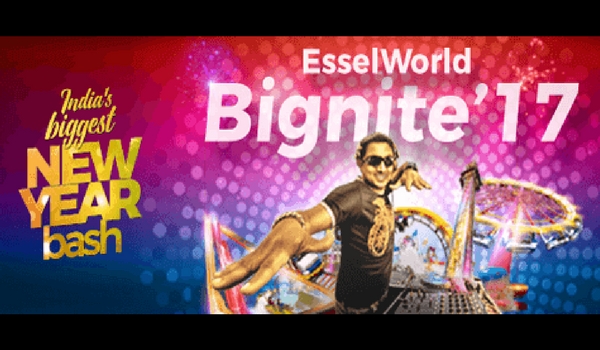 For adventurous souls seeking some thrill this New Year's season, Essel World's BigNite 2017 is a great option to bring in the carnival spirit. Along with the usual fun of roller coasters and some water rides, the Big Nite adds face painters, fire-eaters and extravagant fireworks to double the enjoyment.
Where: Essel World, Gorai, Borivali West
Time: 08:00 pm- 1:00 am
Cost: Rs 1390 onwards
11) Kiss Of the Hey Day —Kitty Su

Kitty Su is known for its grand ambience and the club lifts itself a notch higher for the New Year's party. Expect to groove to the tunes on EDM and house music while being amused with the eclectic naked bongo performances. Get ready for some amazing performances; Golden Shower Boys, Nanok, Garth Adam will be the headliner acts for the party.
Where: Kitty Su, The Lalit Mumbai, Sahar Airport Road
Time: 09:00 pm — 1:00 am
Cost: Rs 3500 onwards
12) Sutraa New Year Eve 2k18 —La Shimmer Resort
Give the conventional parties a miss and indulge in some fun activities at La Shimmer's New Year Eve Bash. Beat boxing, hair braiding, artificial tattoo stalls — they have a list of activities to make sure your New Year will be unlike anyone else. Alongside, DJs will be churning out peppy tunes to uplift the atmosphere through the night.
Where: La Shimmer Resort, Bhayander
Time: 09:00 pm- 2:00 am
Cost: Rs 2500 onwards
13) Under The Stars: Open Air New Year Bash— Mahalaxmi Race Course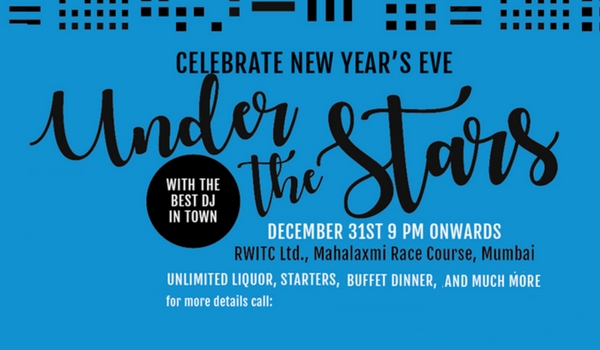 For those of you who are sick of crowded parties in clubs, the Open Air New Year Bash at Mahalaxmi Race Course comes in as a relief. If good food, drinks and music without any fuss is your idea of a New Year's Eve, this is the place for you. They also have a child care zone separately, so you won't have to fret over your kid's well-being while you are out enjoying.
Where: RWITC Ltd, Mahalaxmi Race Course
Time: 09:00 pm- 3:00 am
Cost: Rs 2000 onwards
14) Disco Returns: New Year's Eve — The Resort Madh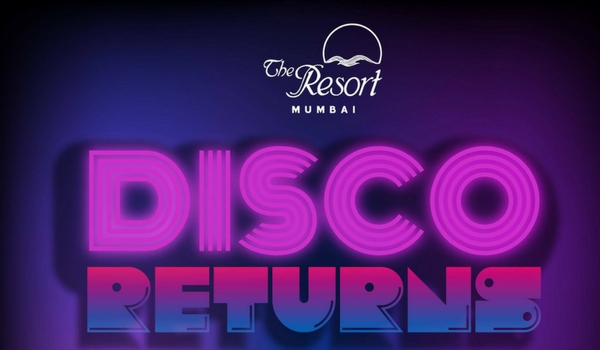 To ensure that your New Year begins with a bang, The Resort Madh goes an extra mile. Its New Year package includes a stay in the hotel for a day along with food. The celebrations also include games, DJ music as well as some beach games. They have special games planned for the kids in the house, so that your whole family has a memorable experience.
Where: The Resort Madh, Marve, Malad West
Time: 07:00 pm- 1:00 am
Cost: Rs 5100 onwards
15) Paparazzi Night NYE 2018 — Hard Rock Café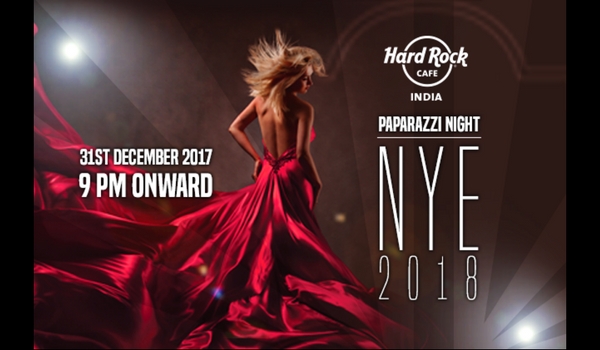 Get the perfect celebrity feel as the Hard Rock Café rolls out its red carpet at the New Year party. There will be lights, camera and lots of action — Commercial, Retro, Bollywood and rock music will keep you pumped up all evening.
Where: Hard Rock Café, Worli
Time: 09:00 pm- 1:30 am
Cost: Rs 3500 onwards
16) New Year Party —The Bar Stock Exchange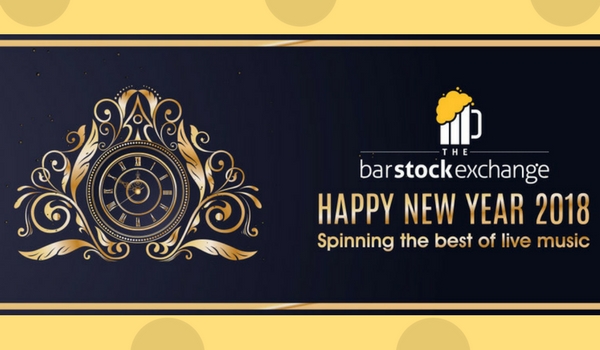 The Bar Stock Exchange is going to paint the town red this New Year's eve. With free and unlimited food and drinks across all its outlets in Mumbai, the pub knows how to spread the jolliness across. Gather up your friends and family and bring in the bullish bar stock market with 2018!
Where: All outlets — Colaba, Lower Parel, Bandra West, Kurla, Dadar West, Malad West, Andheri West, Juhu, Sakinaka
Time: 10:00 pm- 1:30 am
Cost: Rs 4000 onwards
17) The Big Bang Night — Tryst Nightclub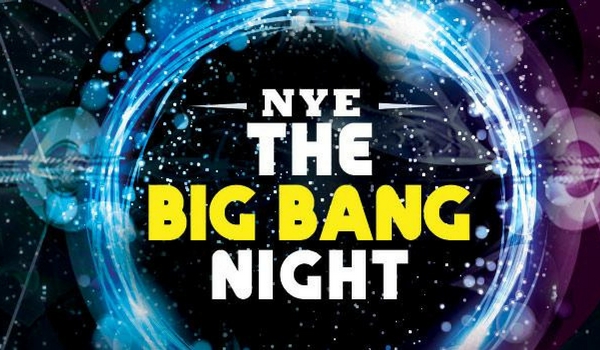 Every year, the Tryst Nightclub has a reputation of throwing the most incredible parties in town. The Big Bang Night promises to be an extravaganza of food, free flowing alcohol and some upbeat music. They know how to pamper you well, so get ready to bid goodbye to 2017 with fun.
Where: Tryst Nightclub, Lower Parel
Time: 09:30 pm- 1:30 am
Cost: Rs 4500 onwards
18) Bombay Talkies New Year's Eve 2018 — Bombay Adda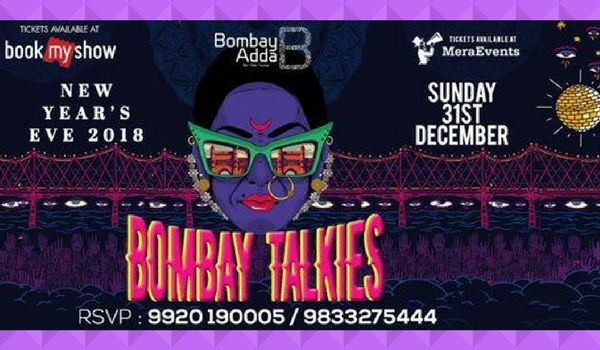 Let your hair down and dance to foot-tapping Bollywood numbers, house music and hip-hop as you countdown to the year's end. Bombay Adda's party promises to enthrall you as you order your drinks with special acts by bartenders.
Where: Bombay Adda, Santacruz West
Time: 09:00 pm- 1:00 am
Cost: Rs 3000 onwards
19) Chic & Freak NYE 2018 — The Little Door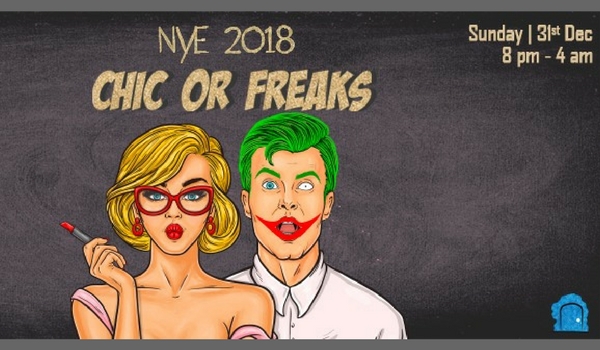 Give the usual parties a ditch and try something different this year. Bring out your funky side at Chick & Freak and dress up to raise a few eyebrows. Dress up chic like your favorite celebrity or get on the wild side and show the world your inner zombie. Either way, this party will ensure you have crazy photos that make your New Year's Eve memorable.
Where: The Little Door, Andheri West
Time: 08:00 pm- 1:00 am
Cost: Rs 2500 onwards
20) Hangover Party — The Irish House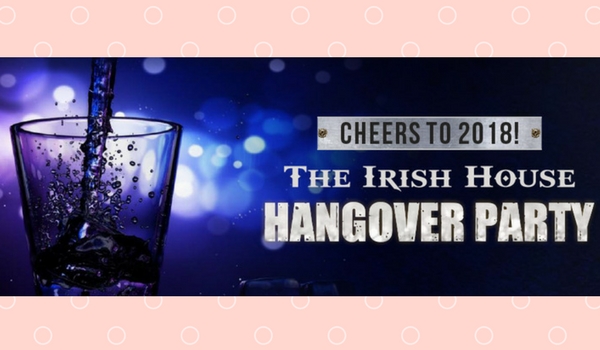 Experience a happy high at the Hangover Party with The Irish House's specially curated food and drinks menu. As the clock strikes twelve, get ready to taste the 'stars' with their special champagne toast. They'll also ensure that you don't start your new year with a dreary hangover; they have a special kit to get rid of those blues.
Where: Outlets at Kurla, Malad, Bandra
Time: 09:00 pm- 1:00 am
Cost: Rs 1000 onwards
Whether you're up for some quiet quality time with your friends or want to dance the night away, Mumbai has something in store for everyone. Get your party hat on; the New Year's Eve is already here. Comment and hit share on this post to let your friends know about your plan for ushering in 2018.
Image Credits: EventsHigh, Venue Look
Latest posts by Vibha Sharma
(see all)