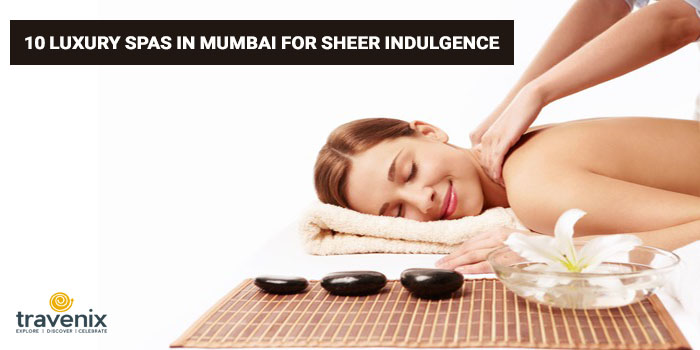 Top 10 Luxury Spas in Mumbai for Sheer Indulgence
In a busy city like Mumbai, it is easy to get tired from the moribund city life. Every now and then the busy schedule of our day gets to us and our mind. All you need is some relaxing time to unwind and rejuvenate. Thankfully, Mumbai is blessed with a plethora of luxurious spas which provide a very wide range of relaxing treatments to heal your mind, body and soul.
A Tranquil Oasis
Many 5 star hotels have opened up in Mumbai, and they boast of some luxurious spas. It is also common nowadays to find excellent independent spas throughout the city. We have scouted far and wide, and come up with this list of the top spas in Mumbai so that you can head over to these tranquil havens, lay back and unwind.
1. The Palms Spa
Tucked away in the narrow lanes of Colaba, The Palms Spa is a relatively new destination for relaxing treatments. A wide range of treatments await you here, ranging from herbal detox massages to deep tissue sports massages, so that you can lie down and get transported into a world of your own.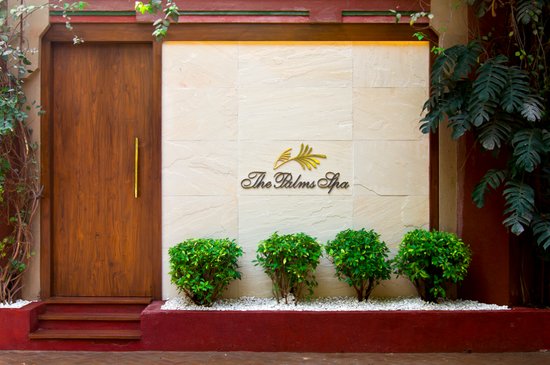 Where: Ground Floor, Dhanraj Mahal, Apollo Bunder, opposite the Yacht Club (near the Gateway of India), Colaba
2. Quan Spa
Situated in the grand JW Marriott Hotel at the Juhu Beach, this spa is one of the most recognized ones in Mumbai. Couples can choose to have exclusive rooms for their treatments and can choose from the four main treatments that they offer. The dimmed lights and neutral colors make the environment of their rooms more relaxing as well.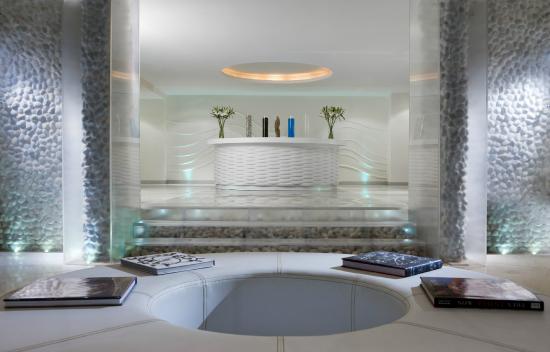 Where: JW Marriot Hotel, Juhu Tara Road, Juhu
3. Tahaa Spa
Don't go by the size of this tiny spa; it may only have 3 tiny rooms, but it offers a wide range of treatments, including manicures, pedicures, and massages. The highly qualified masseuses of this spa are among the best in Mumbai, and this is probably the reason why it is always booked out; so make sure that you book your spot in advance.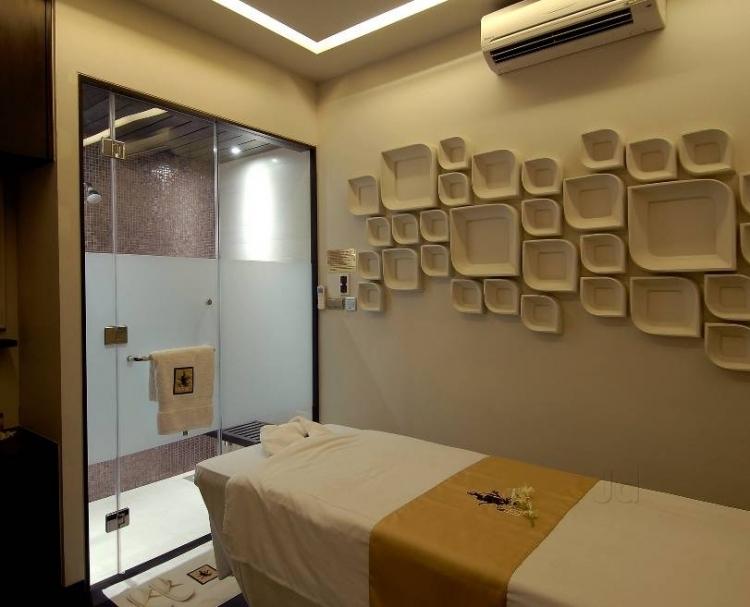 Where: 69-A Manisha Building, Nepean Sea Road, near Malabar Hill
4. Myrah Spa
This exotic spa in Juhu is spread out over two floors. It is one of those places that specialize in personalized spa care. Yes, you read that right. You can customize your treatments according to your requirements here. Their wide range of treatments includes packages for pregnant women, couples and even athletes. Don't miss out on the Hot Stone Asian Blend massage here.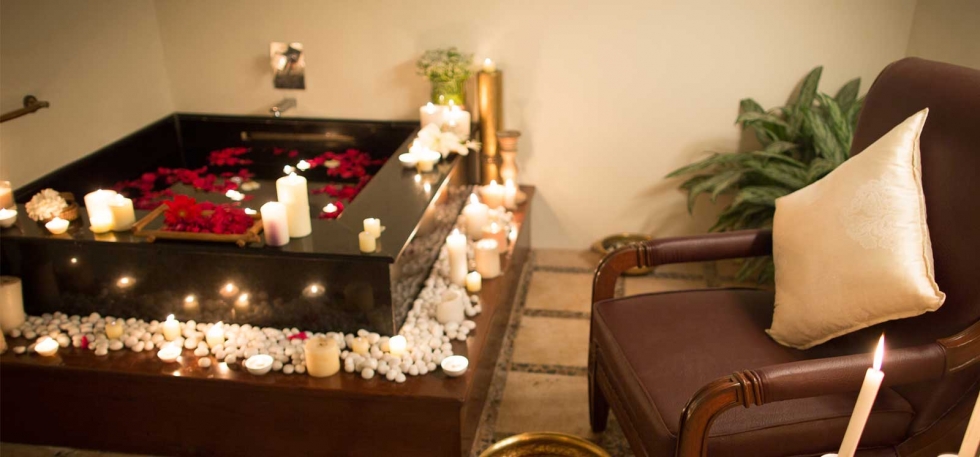 Where: 11, Palm Spring Society, Behind Juhu Shoppers Stop, JVPD Scheme
5. Rudra Spa and Salon
This popular spa in Kemps Corner features interiors made with natural wood to create a soothing environment for unwinding. As soon as you enter this tranquil haven, you will be engulfed in a cloud of soothing scents that will take you into a world of your own. With treatments ranging from reiki to hot stone therapy, you can be assured that your body is in safe hands.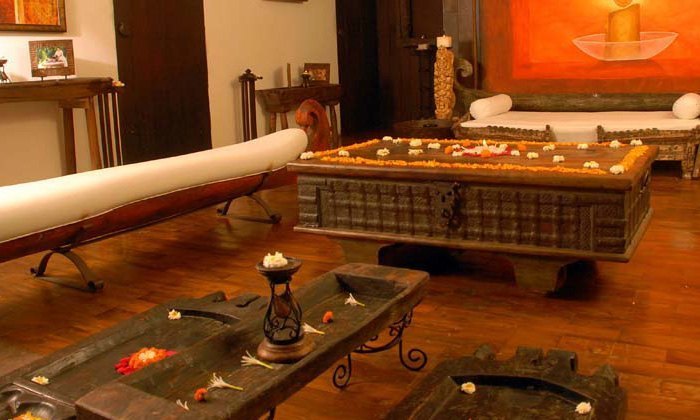 Where: 2nd Floor, Kwality House, Kemps Boulevard, Kemps Corner, Cumballa Hill
6. The Oberoi Spa
Located in the splendid Oberoi Hotel at Nariman Point, this 24 hour spa features 6 treatment rooms where you can indulge in a wide range of massages and treatments with techniques from all over the globe. Do not miss out on the Journey to India ritual, which is a unique offering of this place.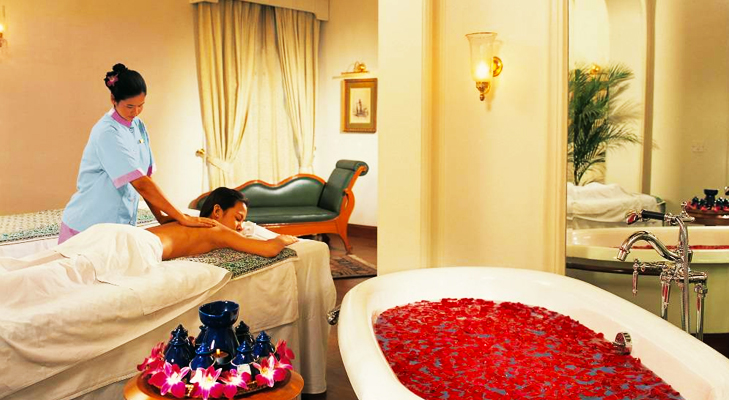 Where: Vinay K Shah Marg, Near Air India Building, Nariman Point
7. Shen Reflexology
If you are looking for some fantastic hand and foot massages, Shen Reflexology is the place for you. They are experts at hand and foot massages and have in-depth knowledge regarding the pressure points that can benefit your body. You could also indulge in lymphatic drainage massage or a refreshing facial massage here.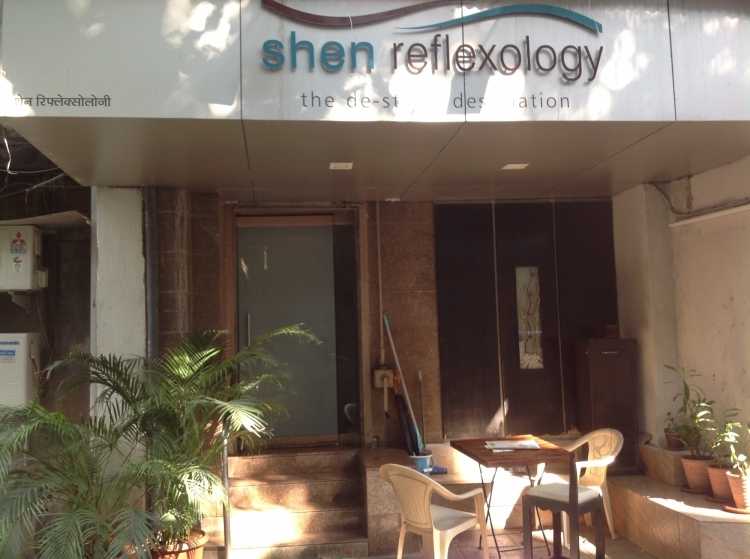 Where: G3, Heera House, Junction of 1st and 12th Road, between Citibank and Madhu Park, Khar West
8. Rewa Escape
If stress is getting to you, then you need to head off to a spa to de-stress. Rewa Escape is the only spa in Mumbai that boasts of a sea view and offers a truly rejuvenating experience to its customers. The peaceful view of the Arabian Sea adds to the tranquility quotient of this place.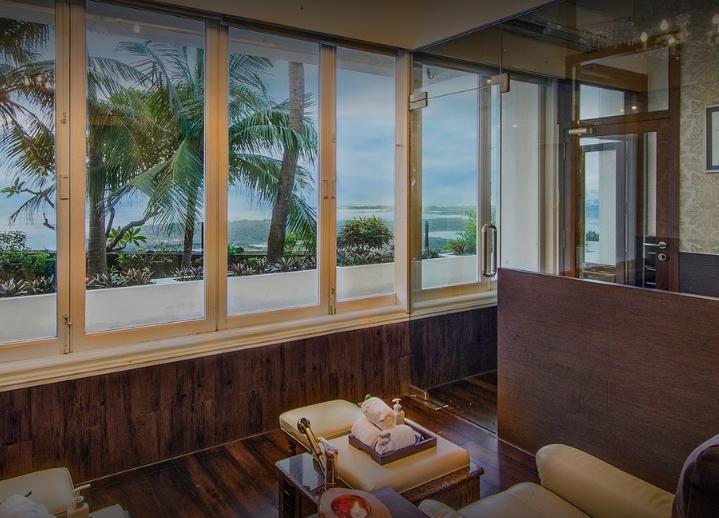 Where: Rewa House Bungalow, Opposite Cadbury House; Audi South, Bank of India Lane, Bhulabhai Desai Road
9. Four Fountains De-Stress Spa
This popular chain of luxury day spas focuses on de-stressing, as its name suggests. You can indulge in a wide range of special programs here that target specific health conditions like fatigue, pain or anxiety. From body wraps to facials, they offer it all!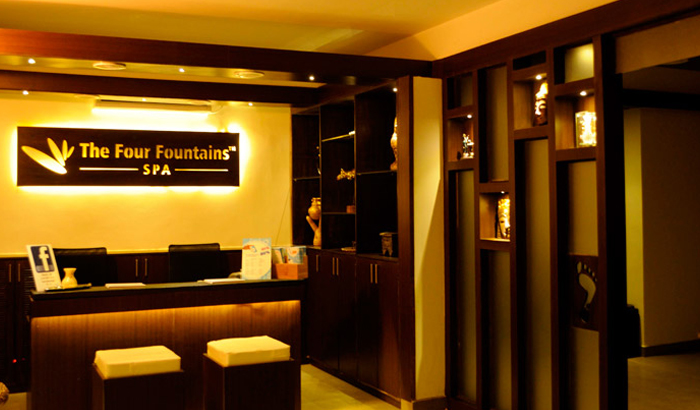 Where: Bandra West, Powai, Andheri West and Malad
10. Aura Thai Spa
Yet another popular chain of spas in Mumbai, Aura Thai Spa is one of the finest places for relaxing Thai massages. With masseuses certified by Thailand's Ministry of Health, you can be assured that your wellness is in the hands of professionals. They offer a traditional Thai massage experience in a comfortable environment. What more can you ask for?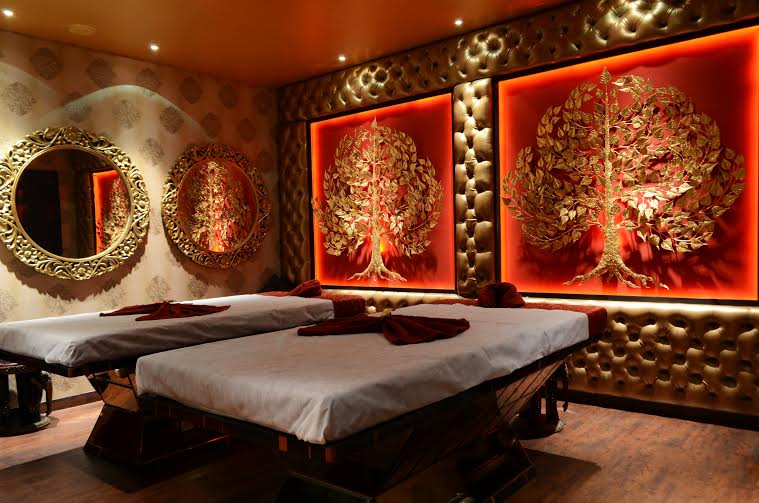 Where: Powai, Bandra, Colaba and Ghatkopar
If you have ever visited a spa and experienced its amazing effects, then do let us know your experience in the comments below. If you haven't already done so, it's about time that you get your first spa massage experience and pamper your mind, body and soul!
Image Credits: TripAdvisor, iDiva, Nearbuy, Couponraja, JustDial, Make My Trip, VBooky, renovarspa
Latest posts by Vibha Sharma
(see all)