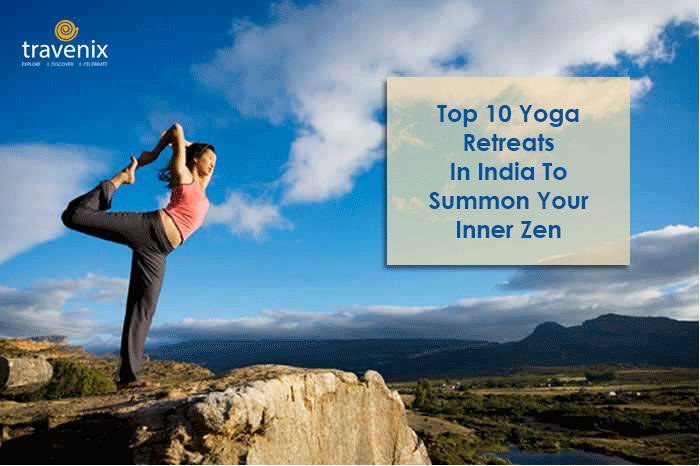 Top 10 Yoga Retreats In India to Summon Your Inner Zen
The New Year is a time of resolutions – to assess your lifestyle and to make some changes for good. If you're looking to introspect and opt for a healthier routine in 2018, yoga retreats could be your first step into the world of wellness. While yoga can be practised even at home, these retreats take you away from the chaos of the city life and place you directly in the lap of nature.
Slow Down and Detox
Yoga is only one aspect of the program offered at the retreats, their ultimate aim to help you reduce stress and to connect with your spiritual self. From disciplined daily routines to luxury retreats, there is a lot on offer. We've chosen the best ones in India, so you can take your pick and head there right away.
1) Kaivalyadhama Ashram – Lonavala, Maharashtra
One of the few yoga research centers in the country, the Kaivalyadham Ashram is situated between Mumbai and Pune, in the scenic hill station of Lonavala. Think of this ashram more like a school for yoga – they have diplomas and fully accredited degrees for yoga teachers too. The campus has an old-world charm to it and the lifestyle focuses on simplicity. During the stay, expect to stick to a strictly organic Indian vegetarian diet. While it has been host to many famous personalities, Mahatma Gandhi's visit in 1927 to the ashram brought prominence to this place.
2) The Yoga House – Mumbai, Maharashtra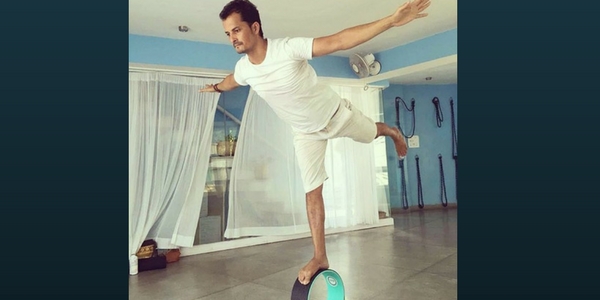 Right in the middle of the hustle and bustle of Bandra, is the serene Yoga House in Mumbai. While providing guests with modern amenities, the retreat aims to make its guests practice a health-conscious lifestyle. For a more adventurous experience, they also conduct programs where you can go for nature walks and wildlife safaris while continuing your yoga practice.
3) Yoga Magic Eco Retreat – Anjuna, Goa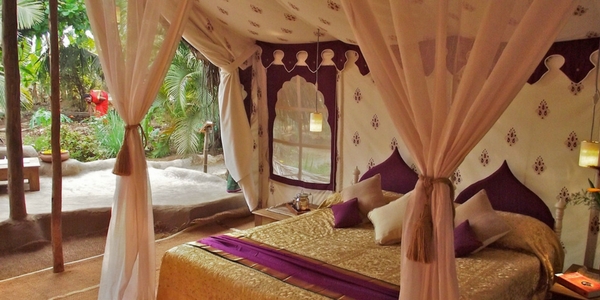 Opting for a healthier lifestyle does not necessarily mean giving up on luxury. Yoga Magic's eco-friendly lodges are a fine example of that. While yoga is taught by local teachers twice a day in a temple shaped from mud and cow dung, the rest of the resort exudes a luxurious vibe. Each hut is decked up with Rajasthani curtains, and has spectacular views of the green surroundings.
4) Bihar School of Yoga – Munger, Bihar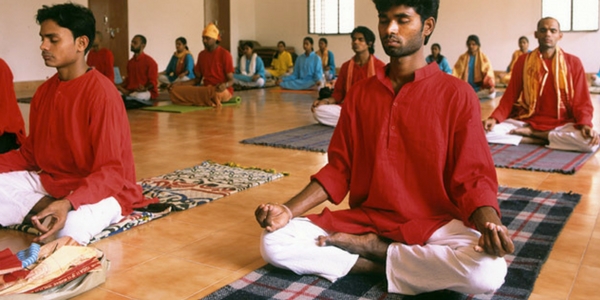 The Bihar School of Yoga follows karma yoga, which means kitchen work, cleaning and other chores are also a part of the course itself. Ranging from beginner to advanced courses, their programs include lessons on mental discipline, meditation, as well as physical exercises. You can also choose to volunteer for several of their projects and experience the lifestyle there.
5) Isha Yoga Center – Coimbatore, Tamil Nadu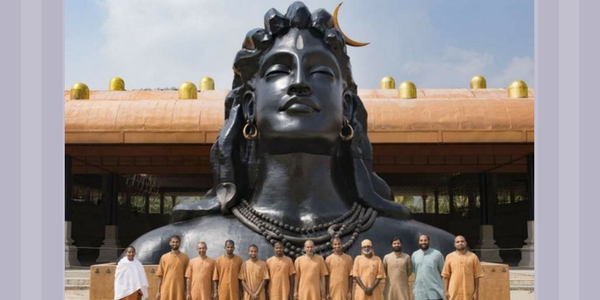 Located 30 kms from the city of Coimbatore, Isha Yoga Centre aims to provide an environment to nurture yourself and focus on inner growth. The center offers classes in all the four major paths of yoga: Gnana, Karma, Kriya and Bhakti. It also has other courses in meditation, which attracts visitors from across the world. If you are looking at something for a longer duration, their residential programs also could be a great choice.
6) Himalyan Yog Ashram – Rishikesh, Uttarakhand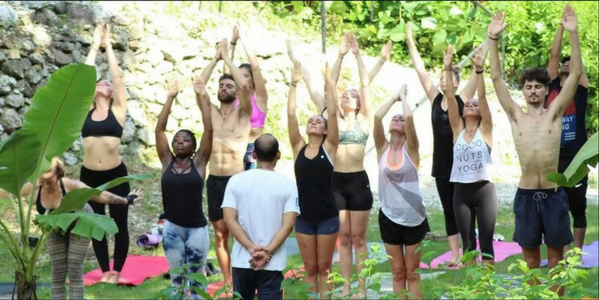 The Himalayan Yog Ashram is perfect for those looking to rejuvenate themselves and get an experience of the complete yogic routine. You can choose from their anti-stress program, ayurvedic program, advanced asana courses and many more. The stay at the ashram promises to be a transformational experience with spiritual teachings and meditation aimed at helping you introspect. They only have six rooms, so you can get a more personalized experience.
7) Mysore Mandala – Mysore, Karnataka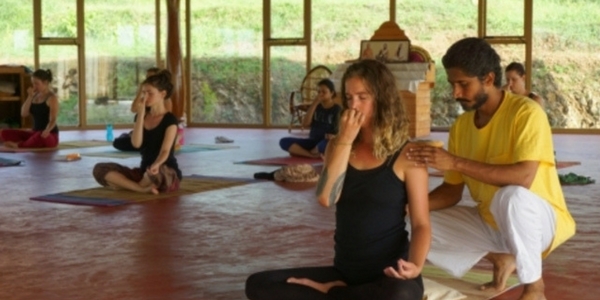 Resembling a modern-day yoga studio, Mysore Mandal yoga retreat has been transformed from a century-old house. The owners have an organic farm nearby, which sends supplies for the café in the retreat. The programs, led by nine teachers, include classes in anatomy, Ayurveda, Ashtanga yoga, back bending, pranayama and more.
8) International Center for Yoga Education and Research – Puducherry, Puducherry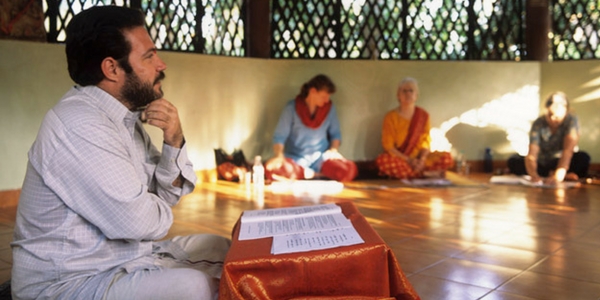 Known for its intensive residential programs, the International Center for Yoga Education and Research is for those who are serious about learning yoga. To be able to be eligible for their six-month training program, you need to finish their one year correspondence course. For those who are just beginners, their three-week long Yantra course is a better option.
9) Elephant Pass Ayurveda and Yoga Retreat – Ernakulam, Kerala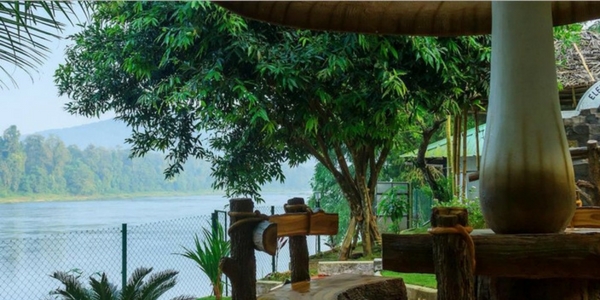 Located on the banks of the calm Periyar River, the Elephant Pass Yoga Retreat is a small paradise for nature lovers. With basic rooms and easy access to one of the top national parks in India, The Periyar National Park, the resort is the perfect place to connect with nature. The resort and is run by a family and is known to help travelers connect with locals for a better experience.
10) Basunti – Dharamshala, Himachal Pradesh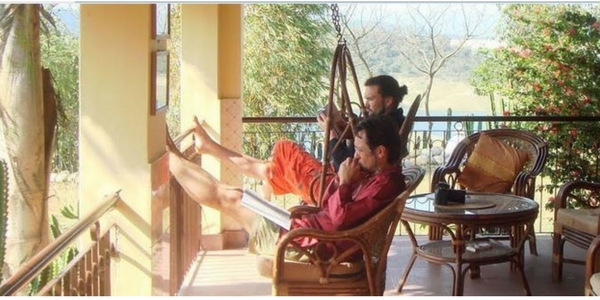 Located in the quaint hill station of Dharamshala – home to the Dalai Lama -the Basunti yoga retreat is surrounded by greenery as it is in the midst of a wildlife reserve. Their yoga courses are led by teachers from across the world. If you want to go beyond just yoga classes and indulge in some fun activities, their fishing trips, photography workshops and painting classes might interest you.
Tranquility is only a yoga retreat away; so go ahead and break the monotony. Begin the New Year by gifting yourself with a better, healthier and more fulfilling life. If you're planning to visit any of these places, let us know about it in the comments section.
Image Credits: Himalayan Yoga Ashram, Yoga.in, Sportskeeda.com, telegraph.co.uk, blog.yoga.in, elephantpassresort.com, basunti-yoga-india.co.uk, indiayoga.info
Latest posts by Vibha Sharma
(see all)