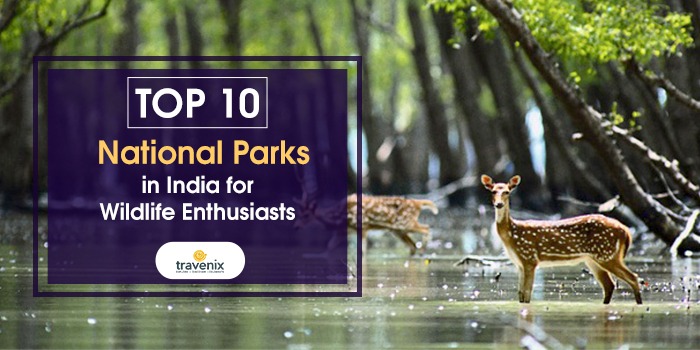 Top 10 National Parks in India for Wildlife Enthusiasts
India is blessed with an abundance of forests and green cover. With the cities expanding over the years and population of animals deteriorating, steps were taken to create safe havens for them. Several such places have opened up all across the country and are called National Parks.
Into the Wild
Exploring these wonderful natural surroundings gives you a feeling of prehistoric times when urban development and modernization were not present and life existed in jungles. India has many national parks, and some of the most famous parks attract tourists from all over the world for their flora and fauna. Here, we've listed them down so that you can start planning your trip as well!
1. Bandhavgarh National Park
Located in Madhya Pradesh, this national park is famous for the Royal Bengal Tiger, and that is reason enough to go here. The star attractions are the leopards who roam around freely here. Apart from these, there are about 40 species of mammals and more than 250 species of birds, which make it a paradise for every nature lover.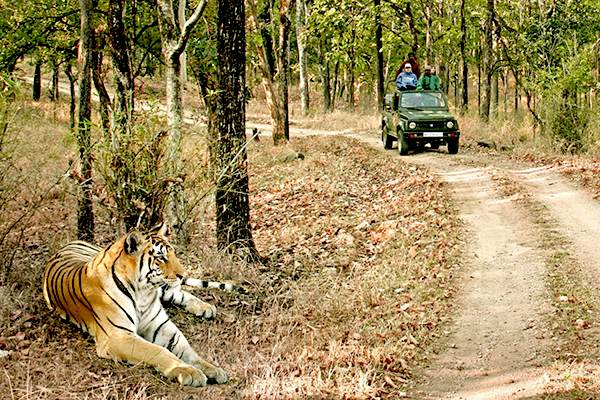 2. Jim Corbett National Park
In the northern Indian state of Uttarakhand lies this vast national park named after the famed tiger hunter, Jim Corbett. From striped tigers to elephants, you can see thousands of animals' prying eyes at you when passing through here. With an area of over 1300 sq. km., you can expect to get lost easily in the wild here and get mystified by it too!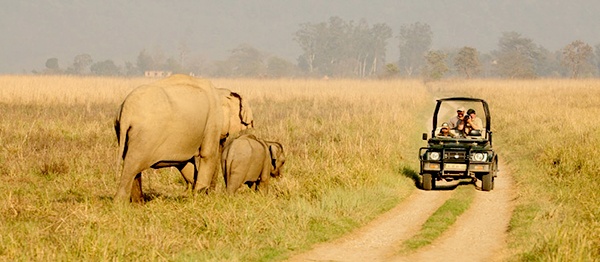 3. Ranthambhore National Park
If you're looking to spot tigers in Rajasthan, there's no better place than here. With more than 1300 sq. km. of open jungle with the 10 th century Ranthambhore Fort at its heart, you can be prepared to get awed by the sheer vastness of this park. Bird lovers are in for a treat here, with more than 300 species residing in the forest. You can take a ride through the forest in jeeps and open-top canters to explore the region.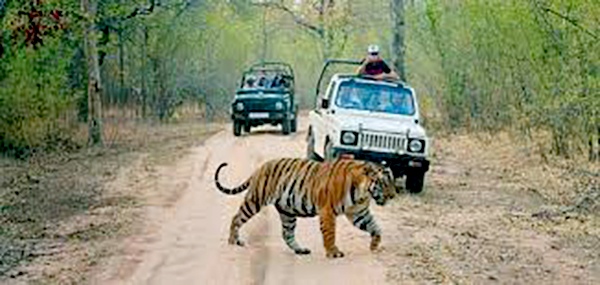 4. Sundarbans National Park
Located in West Bengal and home to the Royal Bengal Tiger, Sundarbans is the largest mangrove sanctuary in the world. It is also the world's largest river delta and you can spot spying eyes through the thickets here with tigers lurking around every corner. You could also spot many birds and spotted deer as well!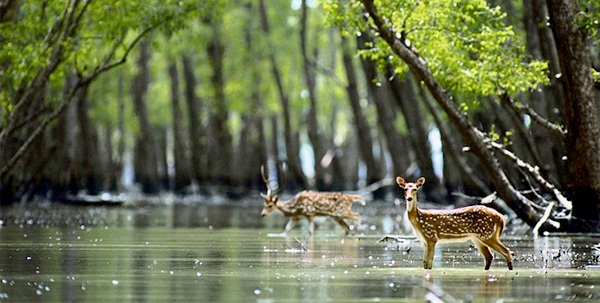 5. Periyar National Park
Located in Kerala, this national park is situated at the base of the picturesque Western Ghats and is known for its serene lakes. Thousands of photography lovers come here every year to photograph this landscape with the friendly giants – elephants. You can also find wild pigs, barking deer and sambar here.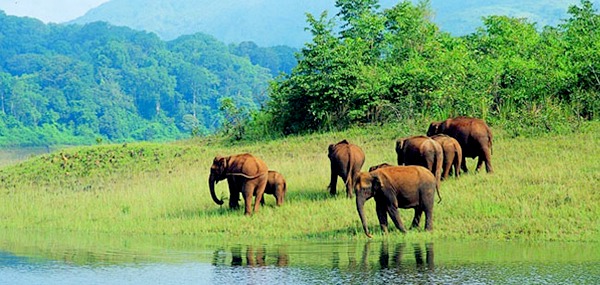 6. Kaziranga National Park
Known for the one-horned rhinoceros, this park is located on the banks of Brahmaputra River in the northern Indian state of Assam. Bird lovers will be thrilled by the sounds of thousands of birds chirping around the forest, especially in winter when migratory birds arrive.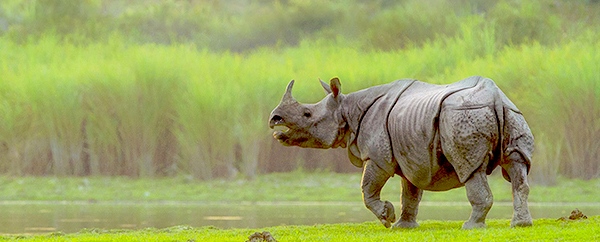 7. Gir National Park
Located in Gujarat, this national park is known for majestic Asiatic lions and is one of the only places on Earth where you can find them. Traversing through the thick forests here makes it a perfect place to spot animals like nilgai, antelope and spotted deer.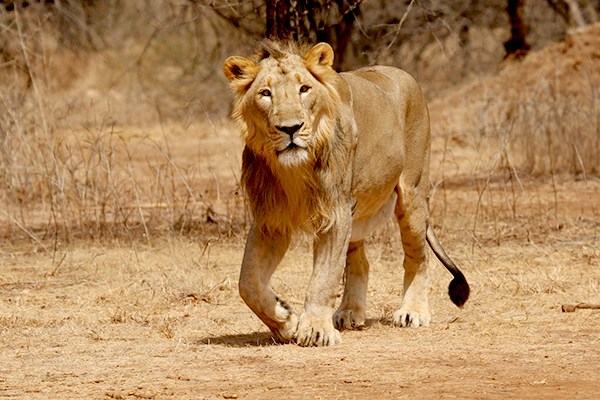 8. Kanha National Park
One of the most famous forests in central India, Kanha National Park is popular for wild tigers and gives you an amazing safari experience where you can roam around in the forests at will. This is the place to head to if you want an authentic jungle life experience.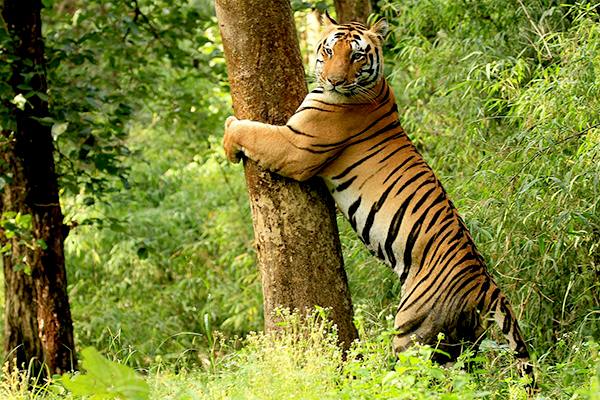 9. Bandipur National Park
Located in the Nilgiri Biosphere Reserve, this is one of the most famous reserves in south India. With more than 880 sq. km of green cover, this forest even managed to grab the eyeballs of the Mysore Maharaja, who used it as a game reserve. You can spot tigers, elephants, gaurs, sloth bears and langurs among the hundreds of species that reside here.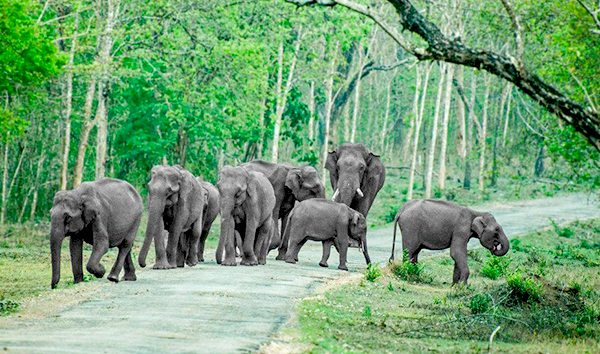 10. Mudumalai National Park
Located in the southern state of Tamil Nadu, this national park is known for its beauty. It also has the highest tiger density in the country with about 50 of them roaming around the area. You will also be able to spot peacocks, wild boars, langurs and wild elephants.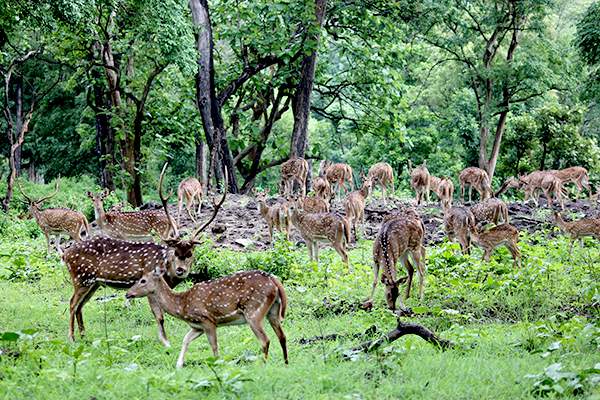 If you've ever visited any of the above places, do let us know your forest experience in the comments below. If you haven't done so, start packing your bags already!
Image Credit: Travel Pax Holidays, Corbett National Park, IndianHoliday, CrossIndia, Kaziranga National Park, Gujarat Forest Department, Wikipedia, OutGo Trip, Make My Hangout
Latest posts by Vibha Sharma
(see all)