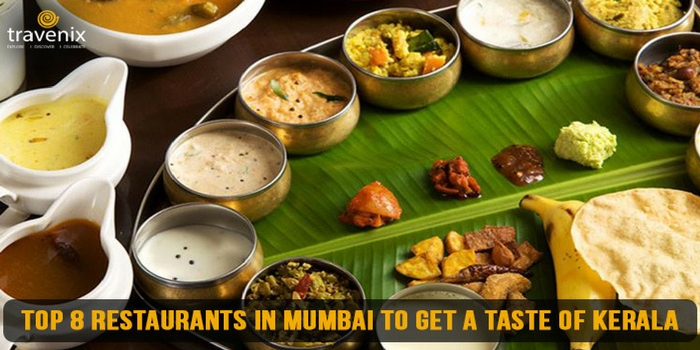 Top 8 Restaurants In Mumbai To Get A Taste Of Kerala
Think of Kerala and your mind conjures up an idyllic picture of a house boat amidst the serene backwaters. While we love that the state has earned itself the badge of one of the most popular tourist destinations in India, we'd love for travelers to explore more of the amazing food that the state has to offer.
A Little Bit Of Kerala
Known for their trademark usage of coconut, their curries are full of flavor and spice. With an extensive coastline, the state also has some delectable seafood to boast of. But you don't have to go far to try out all the amazing food; we've picked out the best restaurants in Mumbai where you can relish Malayali cuisine.
1) Spice Of Kerala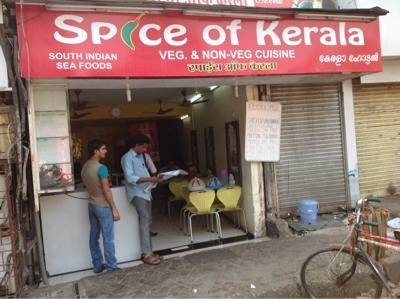 Known for its homely meals, Spice of Kerala is popular among Keralite cuisine lovers for its authentic taste. It is also a haven for non-vegetarians; their pepper chicken, duck roast, fish fry and chicken curry are highly recommended.
Where: 3, Near UttamDhaba, Marol Maroshi Road, Marol
2) Just Kerala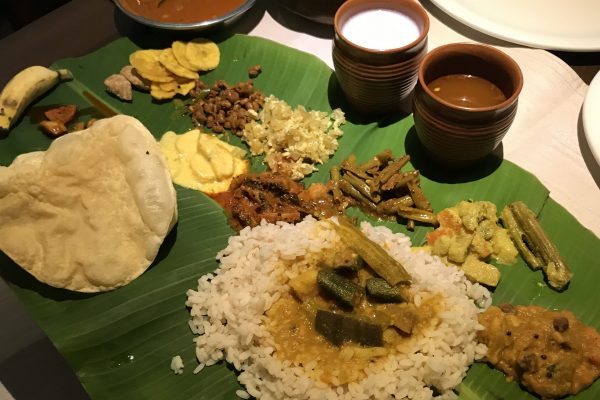 With a fine ambience and great variety in food, Just Kerala has managed to find itself a loyal army of Malayali food lovers. Weekends are usually busy at this place, so you might want to reach there before lunch time. For a good balance between vegetarian and non-vegetarian dishes, we'd suggest you go with their thali. After you're done relishing the main course, do give their special banana fritters with vanilla ice-cream a try; it is absolutely delightful.
Where: Hotel Samraj, Chakala Road, Chakala
3) Lalit Refreshment- Taste of Kerala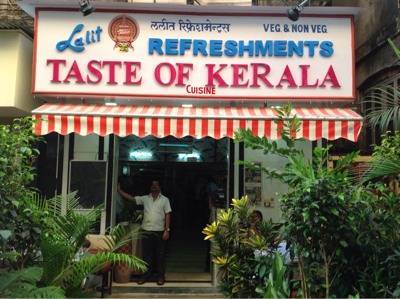 At this restaurant, food takes precedence over fancy interiors. Among the large variety of dishes, our vote goes out to their delicious avial, Kerala parotta, surmai fry and chicken curry. If you're in a mood to try a little bit of everything that is on offer, try their thali; you won't be disappointed for sure.
Where: 6/A, Prospect Chambers Annex, Pitha Street, Near City Bank, Fort
4) Theeram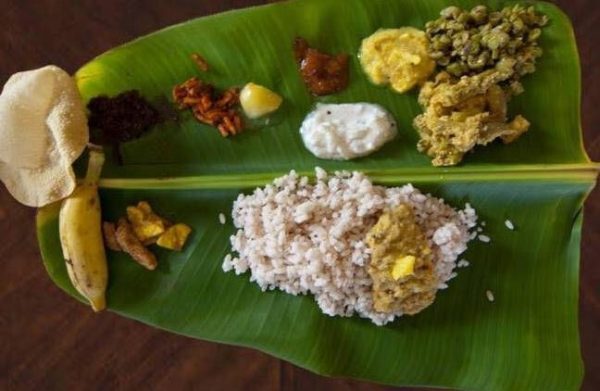 Theeram's should be on the top of list for those who love chicken. Chicken Mulakittathu, Chicken Kurma, NadanKurumulakuKozhi, Kanthari Chicken, Chicken Ularthiyathu, Kerala Chicken Stew, Chicken Varutharachathu and more— there is a lot to try! Also, their evening special menu has Kappa Biryani, which is a wholesome meal in itself.
Where: Church Road, Santacruz East Near Our Lady of Egypt Church, Santacruz East
5) Kerala Lunch Home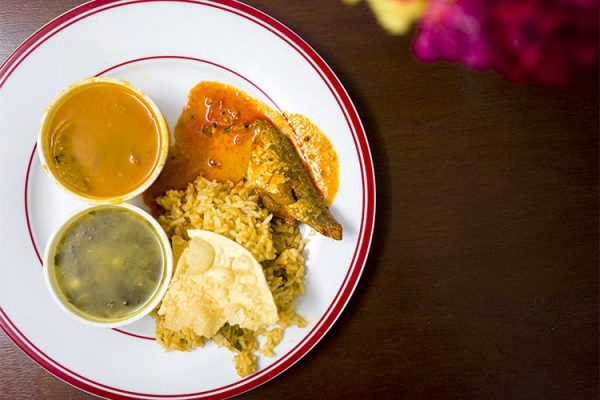 If you're on the lookout for affordable restaurants in Mumbai which serve Malayali cuisine, Kerala Lunch Home should be your go-to place. A small but a neat outlet, you can get a wholesome vegetarian thali for just Rs. 60 there! If you are up for all non-vegetarian delicacies, their non-veg thali isn't expensive either; add just 20 rupees to that. While the food is delectable, their special serving of kokum water for everyone shows that they do really go an extra mile to make sure you have a good meal.
Where: 181/1449, Near Siddharth Hospital, Kala Galli, Motilal Nagar 1, Goregaon West
6) Murali's Hotel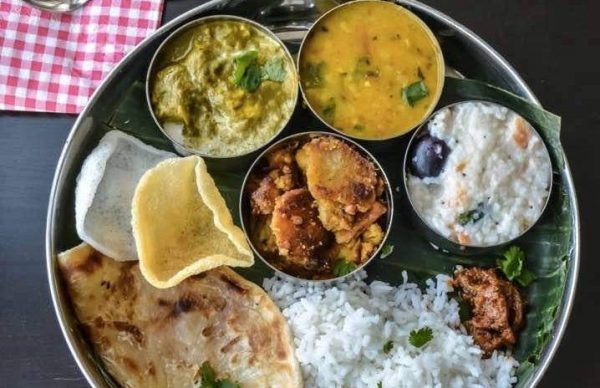 An unassuming, small eatery in Powai, you can be assured of an amazing homecooked meal here. Their fish fry and fish curry are very popular, but if you're only looking for a quick snack, do not miss their parapuvada; they are heavenly! While the place scores low on ambience, it wins our heart with its simple, yet authentic food.
Where: 1st Floor, Above Thunga Bus Stop, Saki Vihar Road, Powai
7) Hotel Sunny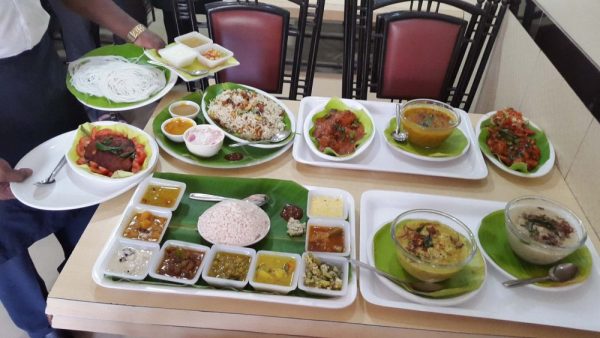 Just like many other restaurants on this list, Hotel Sunny isn't very particular about gearing up its décor to please its customers; it focuses solely on food. For a hearty lunch, we recommend their prawns fry, and chicken chettinad along with kerala parotta. Their service is prompt, so you won't have to wait for long to hog in there.
Where: Shop 43, Shell Colony Road, Chembur East, Chembur
8) Benzy's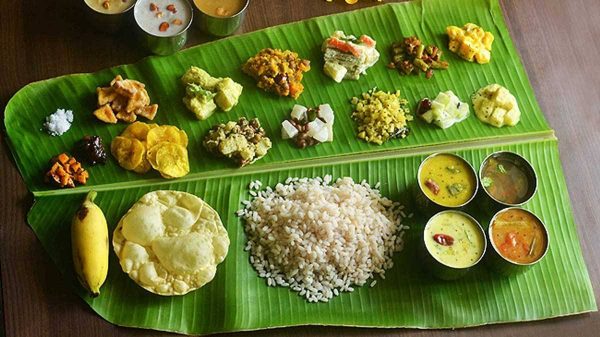 While this fine-dine restaurant also serves Chinese and Mughlai delicacies, it is popular mostly for its Keralite cuisine. Their non-veg thali is the best, but if you want to try something off the menu, do not miss out on their fish masala and chicken chettinad. Their special Sadhya menu gives this restaurant some extra brownie points.
Where: Hotel Benzy Palace, Vijay Nagar, Marol Maroshi Road, Andheri East, Marol
Do you know of any other restaurants in Mumbai that serve amazing Malayali food that we should definitely check out? Do let us know, in the comments section below. Also, check out our list of best affordable restaurants in Mumbai; they're a saviour when you're on tight budget.
Image Credits: ScoopWhoop, LBB, Dine Out, Just Dial, That Goan Girl, Rashmi Uday Singh, The Indian Express
Latest posts by Vibha Sharma
(see all)