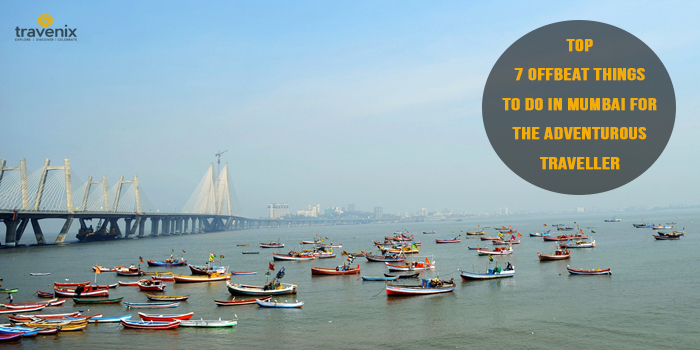 Top 7 Offbeat Things To Do In Mumbai For The Adventurous Traveller
You've followed the tourist-y routine and have checked all the major landmarks in the city in your travel list; now what? Look beyond the obvious, and you'll find the city's quota of fun is actually inexhaustible— there's chopper rides, hiking, fishing and so much more to do!
Try Something New
If you're looking to fill up a dull day and are open to try out new things, follow us as we explore all the offbeat activities that Mumbai has to offer. Even though you'll have to head out a little far away from the main city to enjoy some of these experiences, we assure you they will definitely be worth all the hassle of traveling. Head out with your bunch of close friends or take a solo trip — either way, these experiences will be absolutely refreshing.
1) Bird Watching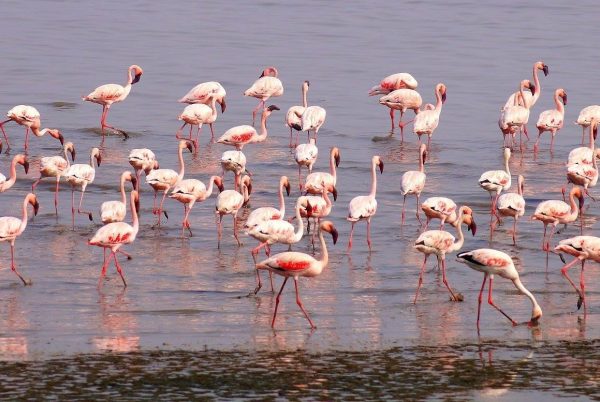 Amidst all the skyscrapers, Mumbai also has patches of greenery that host thousands of flamingoes, cranes, egrets and other birds every year for about four months. Starting from November, when the migratory season sets in, till March, you can spot these birds at Sewri, a neighborhood near South Mumbai. Plan an early morning visit to Sewri jetty to catch a glimpse of all of them together in the backdrop of the rising sun; and be sure to pack your binoculars along.
Where: Sewri Mangrove Park, MPT, Sewri
How to reach there: Take the local train to Sewri station on the Harbour Line
2) Fishing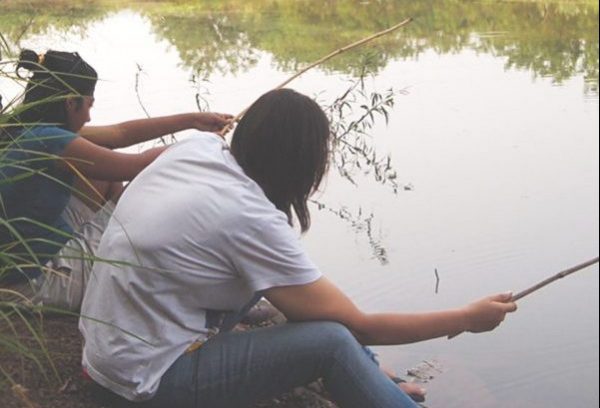 Make the most of Mumbai's scenic seaside location as you gear up for a breezy afternoon trying you luck at fishing. While beginners may require some patience to get their hooks onto the swift fishes, the experience will definitely be one-of-a-kind. Take a lesson or two from the fishermen around; they venture out into the deep waters and come back with a huge bounty in their nets. Make friends with them too; you might just get invited for a hearty lunch of the freshly caught fish!
Where: Neral-Malegaon
How to reach there: Catch a train from CST to Neral Station
3) Helicopter ride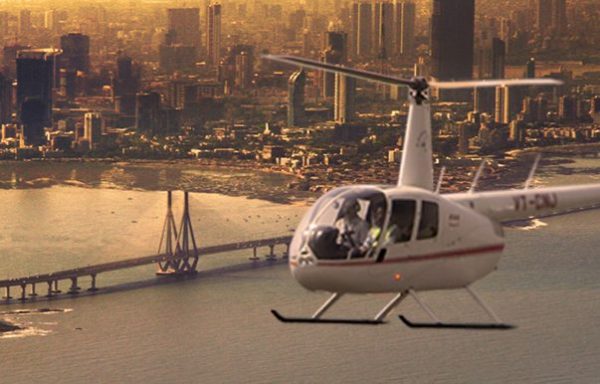 Explore Mumbai's tallest skyscrapers from up close and watch over the busiest roads from high above, as a helicopter takes you in for a ride around the city. Take in panoramic views of the scenic beaches interspersed within the concrete jungle and view the city from a totally different perspective. While the activity is mind-blowing, it is only for those travelers who are ready to splurge Rs 5000 for a 15-20 minute joy ride.
Where: Juhu Airport, SV Road, Vile Parle West
How to reach there: Take a train to Vile Parle Station
4) Sailing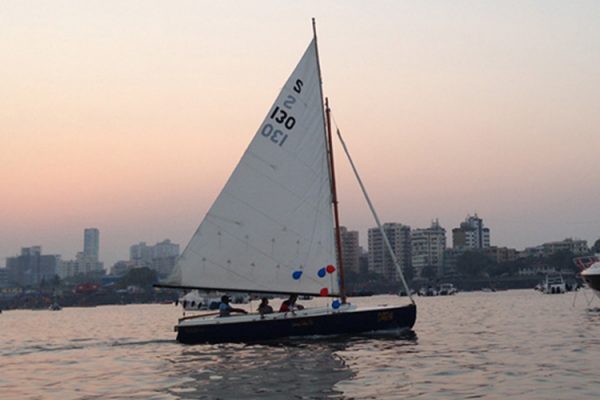 Let the wind blow into your hair as you head for an exhilarating sail into the beautiful Arabian Sea. For two hours, forget all your worries as you take charge and sail away on an incredible J24 sail boat. You can also book your private sail boat if you're looking for a quick romantic getaway with your loved one. But before you get there, you'll have to do your fair share of planning and book in advance with a sailing club. It's an absolutely remarkable experience, but be ready to shell out Rs 5000 for it.
Where: Gateway of India
How to reach there: Take a train to CST
5) Kayaking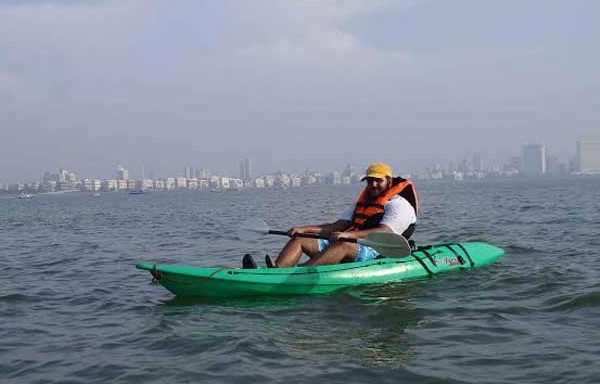 While Girgaum Chowpatty is famous for its street food, it is little known that the beach also has facilities for kayaking. View the Queen's necklace as you slide along the shoreline at one of the most popular tourist destinations in Mumbai. Even if you are a beginner with no prior experience in kayaking, you don't need to fret as trained personnel will guide you through the experience.
Where: Girgaum Chowpatty
How to reach there: Take a train to Charni Road; take a cab or walk down to GirgaumChowpatty
6) Hiking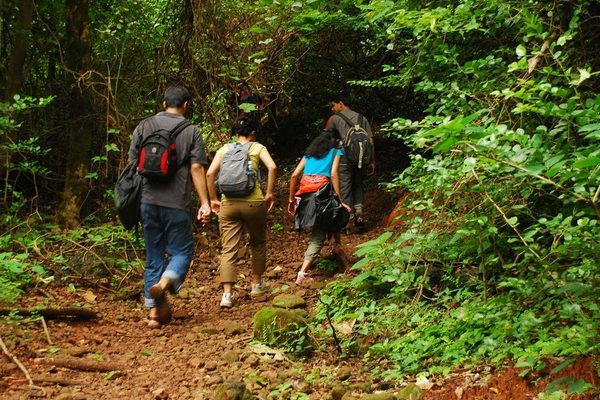 Explore the Buddhist way of life as you take a hike to the ancient rock-cut Kondana caves in Karjat. The path leading up to the caves located approximately 60meters above the sea level is an easy one-hour ascend, which is absolutely great for those trekking for the first time. On the way, waterfalls and streams make the hike scenic, but be careful if you're heading there close to the rainy season; it might get slippery there.
Where: Near Karjat
How to reach there: Get a train to Karjat station; take a rickshaw from there
7) White Water Rafting/ Ziplining/ Zorbing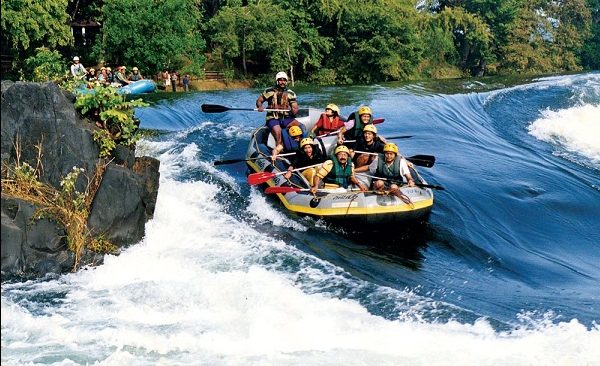 Head to Kolad to feed the adventure junkie in you — they have zip lining, white water rafting, zorbing and a lot of other fun activities. It's a pretty popular weekend picnic spot near Mumbai; so even if all these activities are booked, you can try taking a horse riding lesson or for a unique segway experience. Kolad also has some beautiful guest houses, so you can plan your trip on a long weekend. That way you can try all of it at once!
Where: Kolad
How to reach there: Take Diva Sawantwadi or Dadar Ratnagiri train from Mumbai to Kolad
Mumbai surprises you with its diversity, doesn't it? If you've got more ideas on how to spend your holidays doing weekend activities, do let us know about it, in the comments section below.
Image Credits: WildRiverKolad, India.com, Burhani Sports, Leisure Kart, AmanAviationBookings, Blue Bulb, Just Dial
Latest posts by Vibha Sharma
(see all)