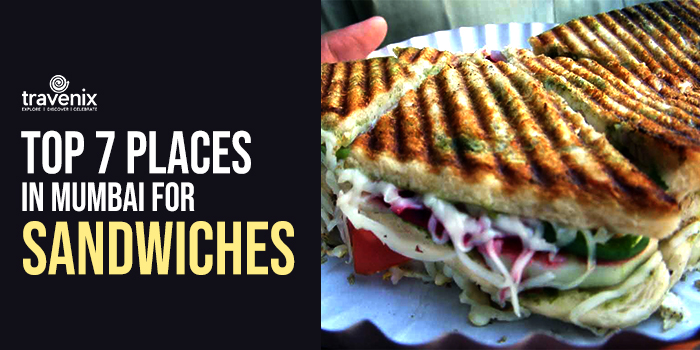 Top 7 Places In Mumbai For Sandwiches
The humble sandwich has a whole new meaning in Mumbai. The city has given the dish a whole new identity, and conversely, the sandwich has become an essential part of the city's identity. The Bombay or Bombaiyya sandwich, as it is popularly called, is something that you can find in all nooks and corners of the city.
Mumbai's Sandwich Heavens
While the basic ingredients — boiled potatoes, onion, cucumber, beetroot, tomato, tomato, and mayonnaise — remain the same, every street vendor has their own secret way of adding some extra zing to their sandwich. If you're on the lookout for the perfect Bombay sandwich and want to try out other different varieties of sandwiches, you should try out these places:
1. Sandwizza
This vegetarian sandwich chain's story if your quintessential rags to riches story. In 1986, it began only as a tiny stall with just one thing on their menu — the Bombay Toast Sandwich. Today, they have five different stores that are always buzzing with customers. In these stores, you'll more than 15 different varieties of sandwiches.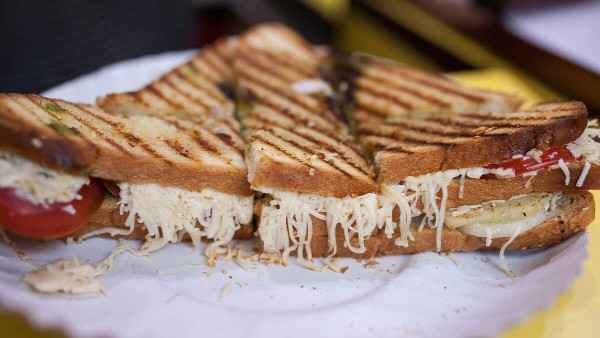 For long, patrons demanded that they wanted to make the same sandwiches like Sandwizza at home, so they also came up with their own range of commercial masalas that you can buy from their outlets. Their Veg Cheese Grilled Sandwich and Veggie Mayo Sandwich are highly recommended but be warned, the sandwiches are extremely filling.
Where: Lower Parel, Vile Parle, Andheri, Kandivali, Chakala
2. Anand Stall
This tiny stall is a favorite among college-going students because their sandwiches and dosas are ridiculously tasty and cheap, and also because it is located right opposite Mithibai College.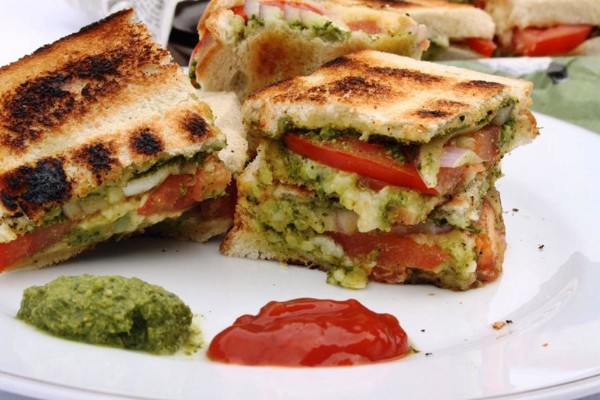 Their Schezwan Grill and Junglee Grill sandwiches are the hot favorites among sandwich-lovers. Anand Stall also has a reputation of serving some of the best dosas in town, so you might also want to try their Jini Dosa and Paneer Tikka Dosa while you're there.
Where: Opposite Mithibai College, Gulmohar Road 1, Vile Parle West, Mumbai
3. Raju Sandwich
This age-old sandwich joint in Churchgate is the perfect place to head to whenever you want to gorge on a delicious sandwich but are too lazy to step out. This delivery joint has everything on its menu under Rs. 100, so you won't feel guilty about spending too much money either.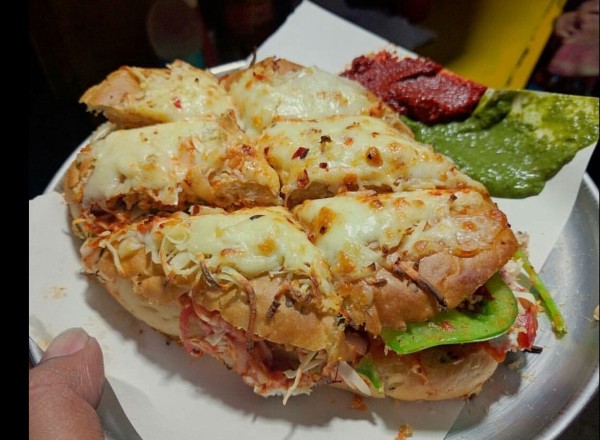 Their Russian sandwich comes packed with veggies and cheese neatly packed in three different layers. It's a delight on a hungry day! If you're feeling a little experimental, you may want to check out their Chocolate Cheese sandwich. You'll either love it or hate it; give it a go and then decide.
Where: Opposite HR College, Churchgate, Mumbai
4. Popular Sandwich
Stuck in office and don't want to splurge on food? If you happen to be in Lower Parel, Popular Sandwich is your go-to place. This tiny shop is a relief for office-goers in the area. The prices are extremely affordable, the food is brilliant and the best part is that they deliver it right at your office address.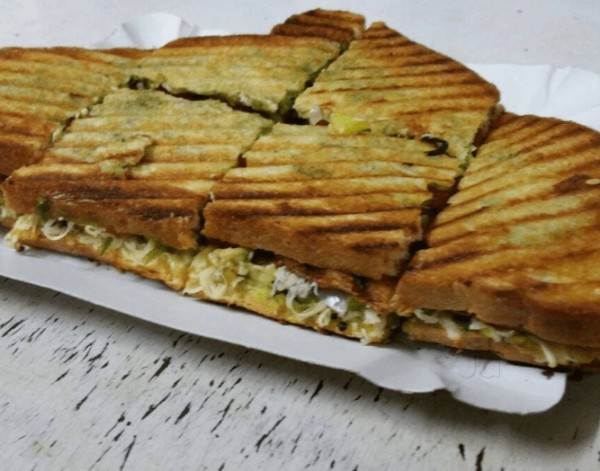 Their Veg Sandwich and Pizza Sandwich are the most popular options, but our personal favorite is their garlic bread. Don't miss out on that, it's better than the one you'll get at fancy-schmancy restaurants.
Where: Orbit Eternia, Shop No. 2, N M Joshi Marg, Opp. Deepak Cinema, Lower Parel West, Mumbai, Maharashtra 400013
5. Lucky Sandwich And Pizza Corner
For more than 25 years, Lucky Sandwich has been the favorite snack spot for those who live in and around Vile Parle. Over the years, their prices have risen, but the quality and standard maintained are still top-notch, especially compared to other small joints in the area.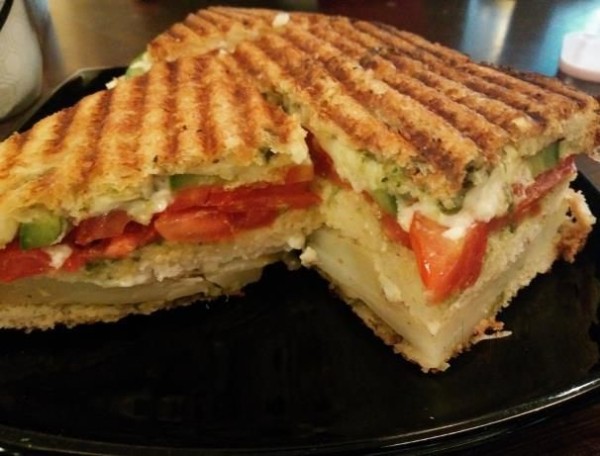 Try out their Veg Grilled Sandwich or Cheese Masala Toast whenever you go there, they are absolutely tasty. We'd recommend you to go to the stall and eat their sandwiches right there, their delivery reviews are not good.
Where: Corner of DJ Road and Bajaj Road, Vile Parle West, Mumbai
6. Haji Ali Juice Centre
Nobody makes fresh fruit juices like Haji Ali Juice Centre in all of South Mumbai! This popular juice and snacks bar has a prime location, right next to the Haji Ali Dargah. So, it isn't really a surprise that it is always crowded.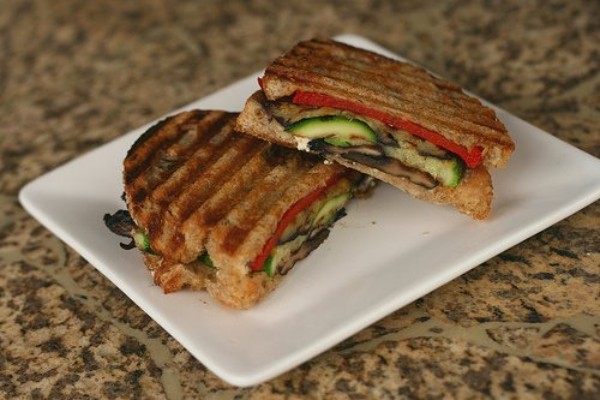 If you are looking for a healthy breakfast, try pairing their grilled sandwiches with thick shakes or juices. The prices are slightly expensive, but you can be assured of tasty and good quality of food.
Where: Lala Lajpat Rai Road, Haji Ali Circle, Mahalaxmi, Mumbai
7. Right Place
Want to take a quick snack before you head to work? Breach Candy's Right Place is a great option if you want a takeaway. They don't have a seating area, which is the only thing that their customers constantly complain about. Pizza Sandwich and Veg Grilled Sandwich are the most popular dishes there.
Where: Near Breach Candy Hospital, Warden Road, Breach Candy, Mumbai
Which other places do you like to go to for great sandwiches? Please share with us your recommendations in the comments section below.
Image Credits: The City Story, Just Dial, Free Press Journal, rakeshzone.wordpress.com, mumbaifoodie.com
Latest posts by Vibha Sharma
(see all)