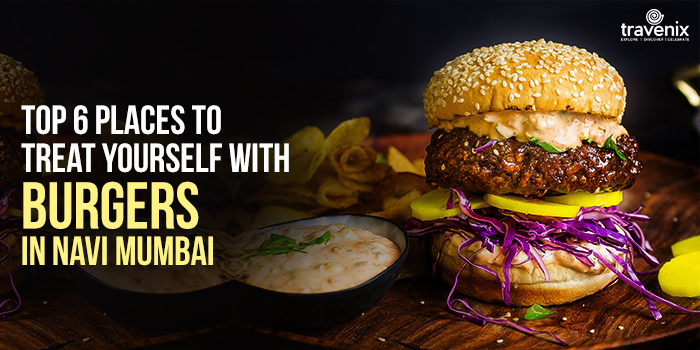 Top 6 Places To Treat Yourself With Burgers In Navi Mumbai
When it comes to burgers, there is a lot to experiment with. From simple crispy potato patties to bacon and even beetroot and eggplant, there isn't anything that is off limits. Join us on our burger hunt as we explore the best places for burgers in Navi Mumbai.
Burger Time!
Towering burgers loaded with meat or veggie burgers — whatever it is that you like, you'll find tons of options for it in Navi Mumbai. While the best burgers in Mumbai left us craving for more, Navi Mumbai too impressed us with its options. Here are some of the best burger joints in Mumbai that cater to every budget range.
1. Howra Burger
If you are making a list of best burgers in Mumbai or Navi Mumbai, Howra Burger HAS to be at the top! Their iconic 12-layered Godfather Burger is a challenge that even those with a huge appetite fail to conquer. But even if you are going for a quick snack, you'll have plenty of other options to choose from.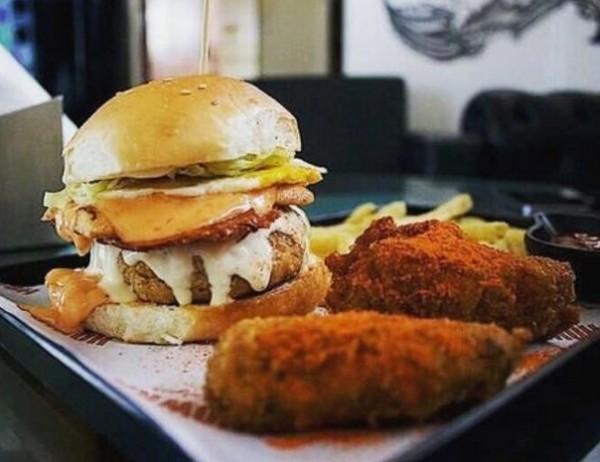 They have more than 20 different varieties of burgers, out of which, Spicy Burger and Old School Chicken Burger are the popular choices. Tip: Pair up your burgers with their fries and onion rings for a truly heavenly meal.
Where: 36, Bhoomi Tower, Sector 4, Near ITM College, Kharghar, Navi Mumbai
2. Genuine Broaster Chicken
Want to get some experience of Mumbai's famed nightlife in Navi Mumbai itself? You should place your bets on Genuine Broaster Chicken. They have live music, karaoke, sports screenings, board games and a well-stocked bar to ensure you have a good time there.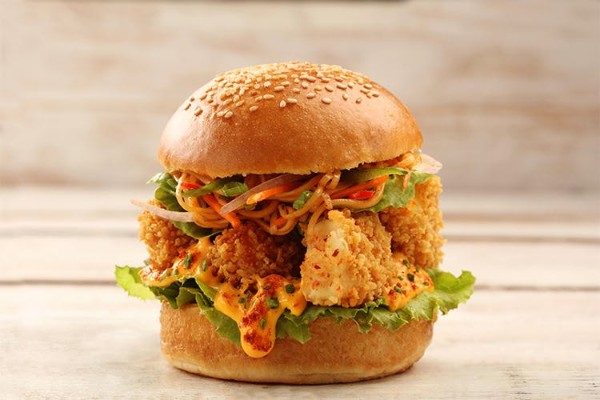 It isn't really a nightclub, but it's a fancy cafe that has an extremely lively ambience. But that's not even the highlight there. It's definitely the food there. Their chef's special Lamb Rogan Josh Burger or Mac and Cheese Burger are among the most unconventional and tasty burgers you'll find in Navi Mumbai.
Where: Shop 115, First Floor, Satra Plaza, Vashi, Navi Mumbai
3. Chili's American Grill & Bar
Everything at Chili's will remind you of the classic old American burger joints — from portion sizes to the music, it's all American! They have some great Mexican appetizers, but since we are talking about burgers, we'll get straight to the point. Their Ultimate Bacon Burger is the king of all bacon burgers!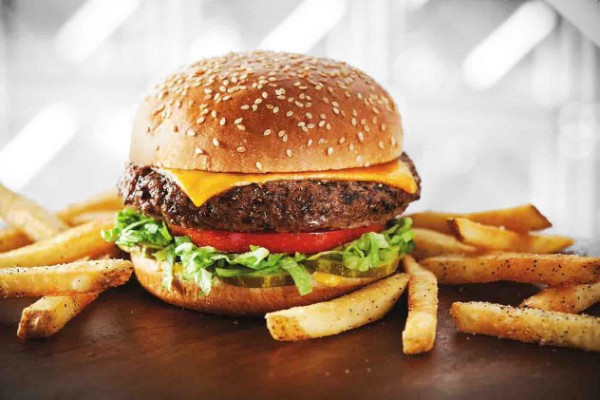 It comes with a crispy buffalo meat patty that is topped with double bacon, cheddar cheese, lettuce, red onion, tomato, jalapeno, and spicy, tangy and honey-chipotle sauces. With a pack of flavors, it is easily one of the juiciest burgers we've tried.
Where: 2nd Floor, Inorbit Mall, Sector 30A, Vashi, Navi Mumbai
4. Fat Kid Deli
Whenever you're planning to try out burgers at the Fat Kid Deli, make sure you give you're going on an empty stomach; all their burgers are loaded and heavy. Their Southern Mac Dog features a smoked chicken or pork frank with their delicious in-house mac and cheese.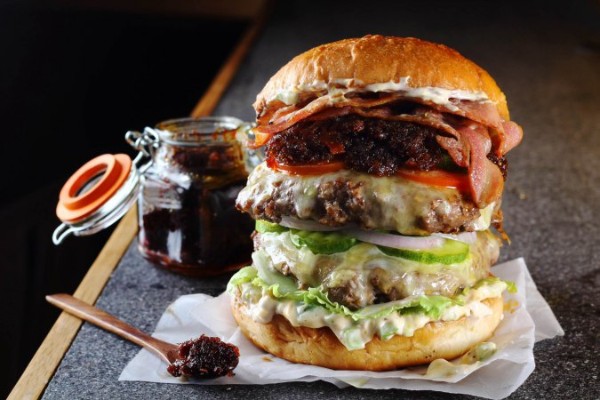 It's a burger oozing with cheese and bacon bits, cheetos and BBQ sauce only add a dollop of flavor to the burger. Along with this, Belgian Hot Chocolate and Chicken Popcorn are the other recommended dishes.
Where: Unit F2, First Floor, Haware Infotech Park, Sector 30A, Vashi, Navi Mumbai
5. Bruciato Food Factory
This restaurant is designed to make you feel like you've stepped inside a food factory. It's the ambience definitely gives it a unique edge over the other restaurants in its category. After customers decide what they want, they have to stick their order on a magnetic chain.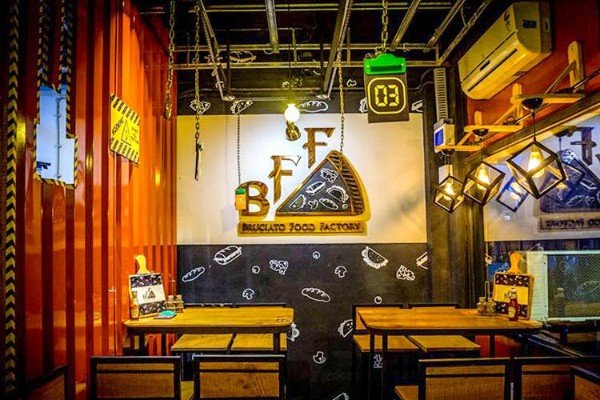 The chains roll around so that the order can reach their chefs. Then there is another wall with a huge burger for special photo ops. It's definitely a lively place, and their delicious burgers and pizzas only add to the reasons why you should visit Bruciato Food Factory at least once.
Where: Shop 17 Rainbow Tower, Sector 20, Airoli, Navi Mumbai
6. Olde Bailey's
Coffee, Pasta, Salads, Burgers or Sandwiches — whatever it is that you're looking for, you'll find the best of it at Olde Bailey's cafe. Live Music and Sports Screening only make the ambience peppier, making it a popular hangout spot in Navi Mumbai.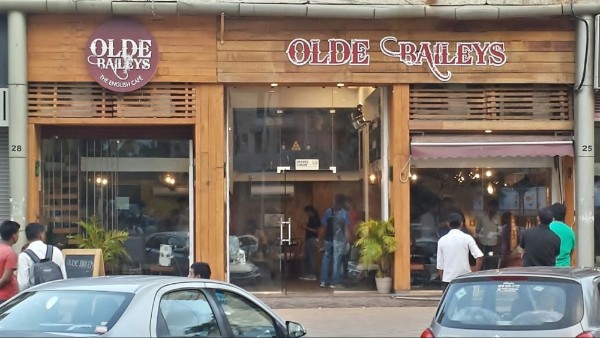 If you really want to test your appetite, you should try their Monster Burgers; they are sinfully delicious!
Where: Shop 26 & 27, Shreeji Heights, Sector 46A, Nerul, Navi Mumbai
Do you know of any other places in Navi Mumbai that serve amazing burgers? Please give us your recommendations and tell us about your experiences in the comments section below.
Image Credits: Just Dial, LBB, Zomato, Unkrate
Latest posts by Vibha Sharma
(see all)