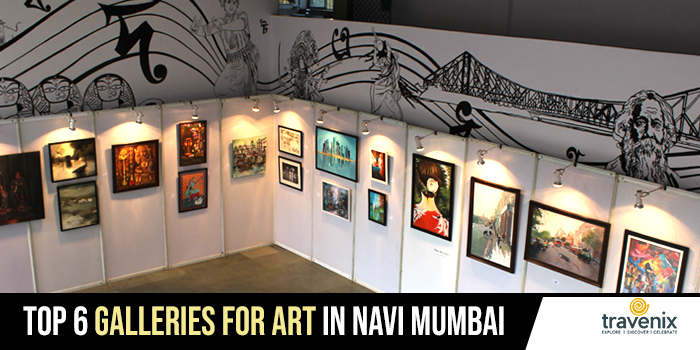 Top 6 Galleries For Art In Navi Mumbai
Much has been talked about Mumbai's vibrant art galleries and the thriving art scene in the city. Taking a leaf from its cosmopolitan sister city, Navi Mumbai is also warming up to art connoisseurs to display its colorful side. From sculptures, paintings and graphic modern art, there is a lot to explore at Navi Mumbai's art galleries.
Art Attack
If you're in Navi Mumbai but don't know where to go to check out the art scene, we've got you covered. We've done some research for you so that all you have to do is pack your bags and head there to stimulate your creative side.
1. Idbs Gallery
Idbs Gallery does not limit itself to any one genre of paintings. It believes in being inclusive. So, one week you might find their space filled with contemporary art, and the next time you go there, it could just be nude paintings or caricatures. To keep up with the growing demand for art and to reach out to a wider audience, they even have an online store where you can check out their latest art collection.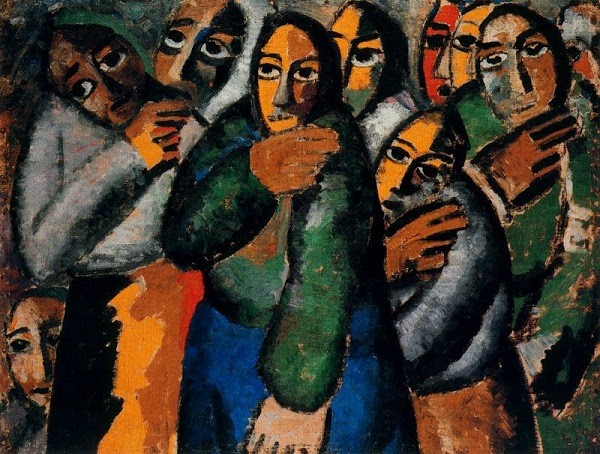 Where: Mahavir Towers, A-101, plot no-25, Sector 6, Ghansoli, Navi Mumbai, Thane, Maharashtra 400701
2. West10 Art Gallery
West10 Art Gallery has established itself as a platform for new as well as established artists to showcase their work by hosting exhibitions, collaborations, and fairs. Photographs, sculptures, paintings and more — they're open to everything creative. In the past, they have also organized interactive workshops and other activities like woodcut printmaking, body art demonstrations to support art, and more.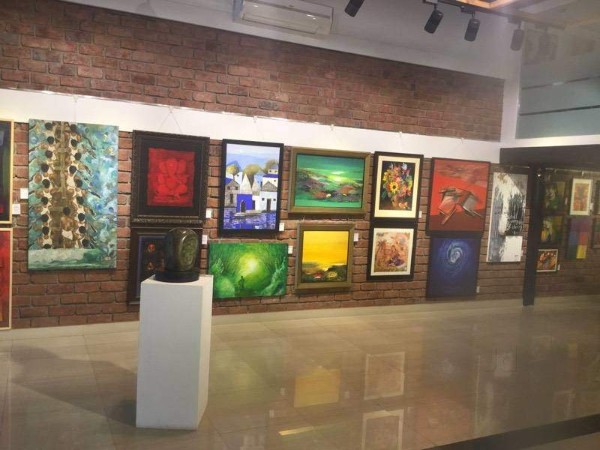 Where: Aum Sai, Patel Heritage Service Rd, Shivali Chs, Sector 7, Kharghar, Navi Mumbai, Maharashtra 410210
3. A.R. Art Gallery
This art gallery prides itself on selling original and unique hand-painted oil paintings. Their huge selection of fine art paintings features animals, birds, landscapes, flowers and more, some of which you may have seen in office and restaurants across the city. Apart from oil paintings, they also have 2D and 3D digital art as well as posters, postcards, and photographs in their art gallery.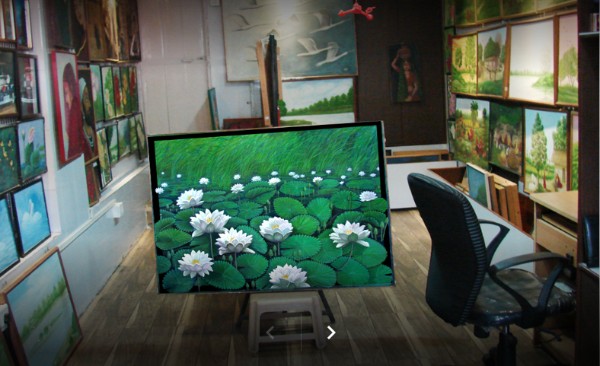 Where: B-33, Nandanavan Complex, Near Yamaha Showroom, Old Mumbai-Pune Highway, Old Panvel, Navi Mumbai, Maharashtra 410206
4. Shaurya Arts
Shaurya Arts is a contemporary art gallery that is the first one of its kind in Navi Mumbai. With an aim to provide innovation, they regularly conduct workshops and exhibitions. Their Eco-friendly Ganesh Workshop and Zentangle Workshop were received well by the local audience. Their Live Painting Workshop featured 19 renowned artists from Orissa who showcased their best works.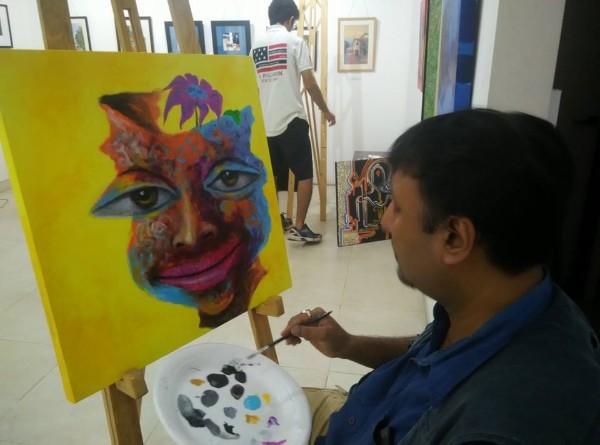 Where: 5th Floor, B- Wing, Citi Towers, Rockville Bar & Diner, Sector- 15, Pub Street, Sector 15, CBD Belapur, Navi Mumbai, Maharashtra 400614
5. BAPS Swaminarayan Kala Kendra
This two and half-acre property is an abode for art and culture in Navi Mumbai. The center, which is set up by a socio-spiritual organization, has a palatial feel to it and has prayer halls, meditation rooms, exhibition halls, multimedia rooms, accommodation as well as a restaurant within its premises. Reviving art and culture is their main objective, and they've been instrumental in giving tribal art a good push.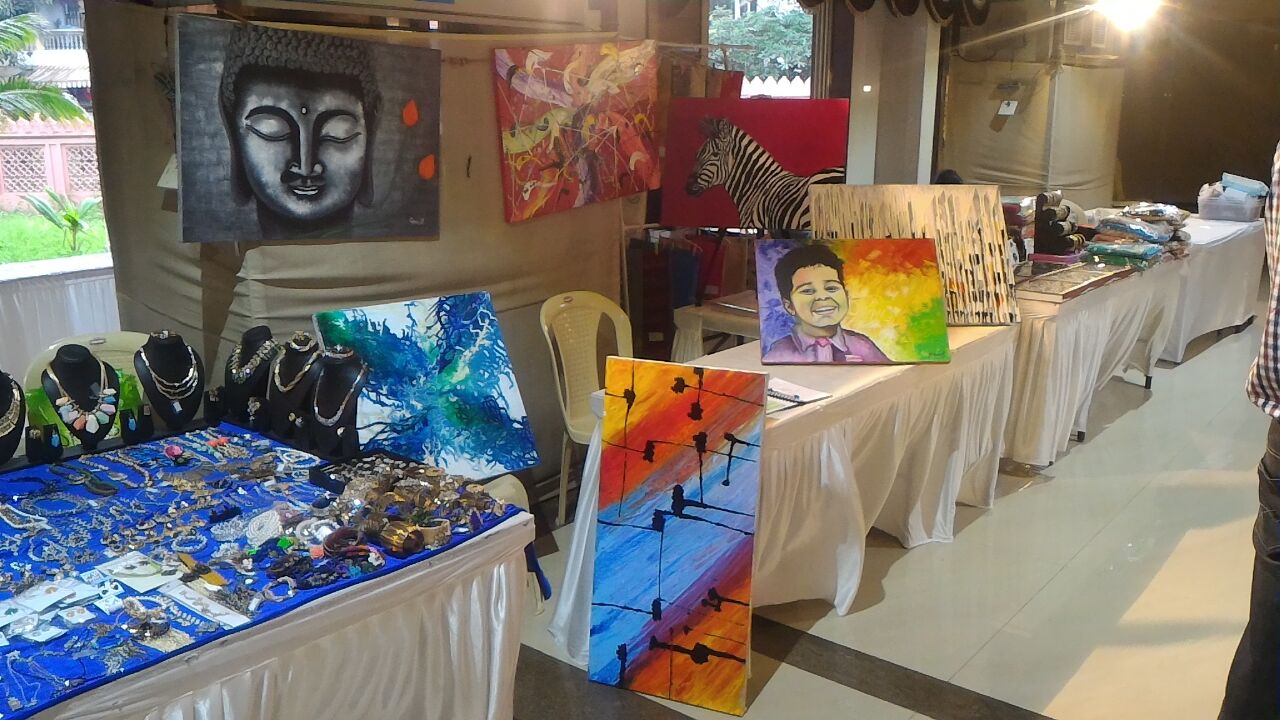 Where: Juhunagar, 38, Ferrol Rozario Marg, Sector 10, Vashi, Navi Mumbai, Maharashtra 400703
6. Dudhat Art Gallery
Dudhat Art Gallery has been closely associated with contemporary Indian art. From the painting of the Last Supper to paintings from Shankuntalam, everything is done to bring out the best elements of contemporary Indian art. Some of their works are also available online via IndiaMart and other portals.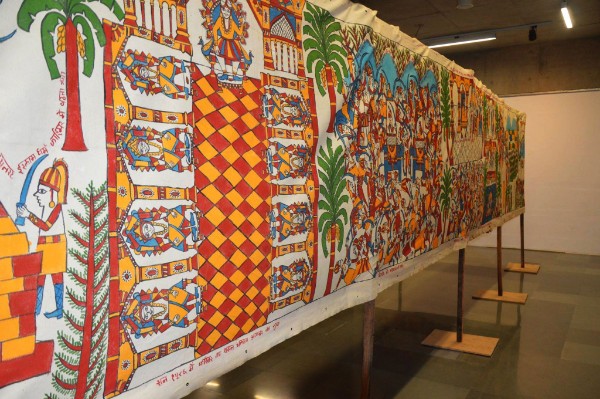 Where: B-203-, Vijaya Co.Op Housing Society, Samsanbhumi Road, Vitava, Thane, Navi Mumbai, Maharashtra 400615
Which art galleries have you visited in Navi Mumbai? Please share with us your experiences in the comments section below.
Image Credits: readymap.in, Just Dial
Latest posts by Vibha Sharma
(see all)