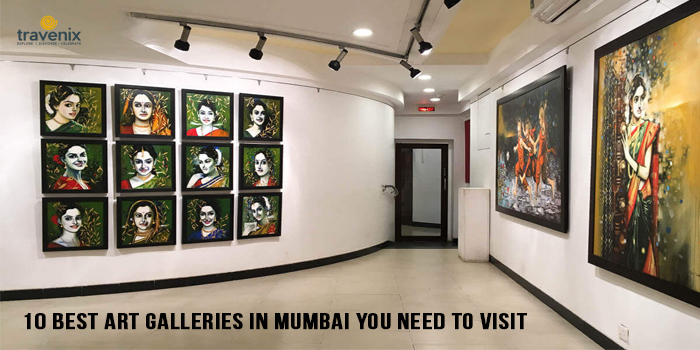 10 Best Art Galleries in Mumbai You Need to Visit
With a potpourri of cultures, Mumbai has the perfect recipe for an incredibly diverse art scene. Staying true to their potential, Mumbai's art galleries delight art lovers with their huge collections and range. Sculptures, paintings, portraits, visually appealing graphic art and creative art installations; there is a lot to see!
Life Imitates Art
The art scene in Mumbai has always been thriving. But of late, the scene has been livelier than ever before. From residential compounds to big art studios, there are art galleries cropping up everywhere. We've done our fair bit of research and picked out the best art galleries in Mumbai for you.
1) Chemould Prescott Road Gallery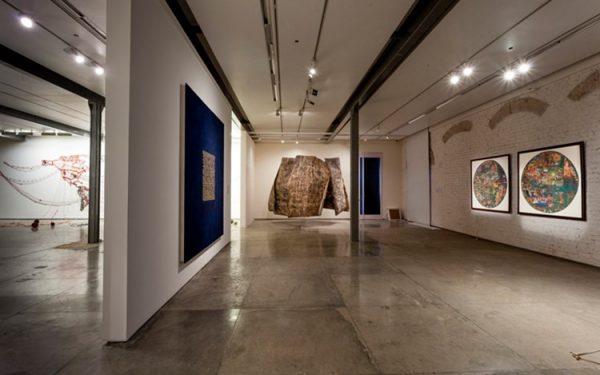 Frequented in the past by the master of modern Indian painting, MF Husain, Chemould Prescott recently celebrated its 50th anniversary. Originally located on the first floor of the famous Jehangir Art Gallery, it has now moved to a chic space on Prescott Road. One of the oldest art galleries in Mumbai, the Chemould Prescott Road Gallery boasts of some of the most sought-after names in the art space in its roster even today.
Where: 3rd floor, Queens Mansion, GTalwatkar Marg, Fort
2) Chatterjee & Lal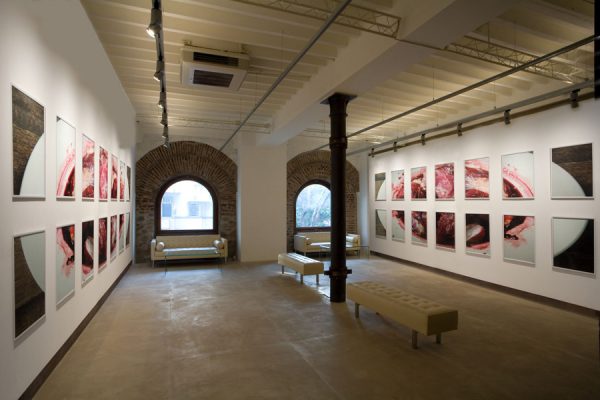 A pioneer of performance art in India, Chatterjee & Lal is a lively place that has dabbled in contemporary art since 2003. Founded by husband and wife duo Mortimer Chatterjee and Tara Lal, this art gallery focuses on giving a platform to emerging artists in India. Performance artist Nikhil Chopra's show from years ago there is still lauded — he spent three continuous days and nights in a room above the gallery drawing Colaba views, and as a part of his performance, finally transforming from an artist to an aristocrat.
Where: 01/18 Kamal Mansion Floor 1, Arthur Bunder Road, Colaba
3) Dr Bhau Daji Lad Museum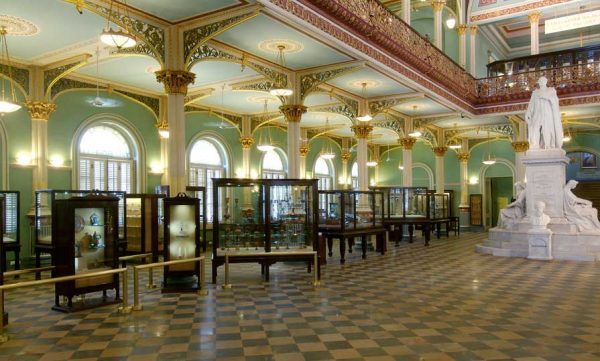 Dr Bhau Daji Lad Museum blurs all lines between an art gallery and a museum. Though it is actually a museum, it is known for putting up avantgarde exhibitions of contemporary art throughout the year. It also has a great collection of artifacts and artistic models from the bygone era, which take you through the rich history of art in Mumbai. The museum has previously showcased artworks of prominent contemporary artists like Sudarshan Shetty, Sheba Chhachhi and Nikhil Chopra.
Where: 91A Rani Baug, Byculla East
4) The Guild Art Gallery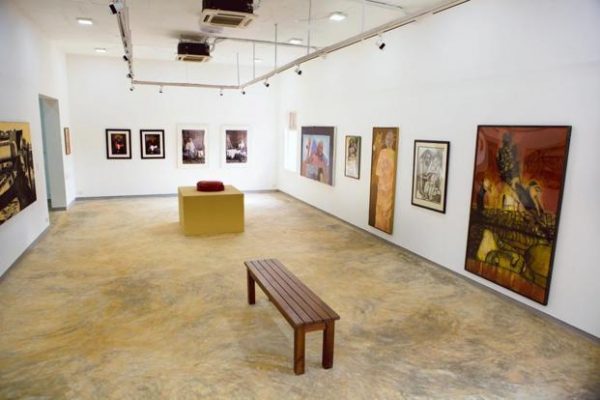 Allowing artists the freedom to experiment, The Guild Art Gallery does not stick to showcasing just one form of art. One day you'll find the art gallery making a bold statement with a take on waste management in India, while the next day it'll all be about admiring the best sculptures in the city. Additionally, they also feature some of the best curated video content as a part of various events.
Where: 02/32 Kamal Mansion, 2/F, Arthur Bunder Road, Colaba
5) Project 88
With a huge 4000 square feet area, Project 88 strives to cover everything that is artsy. Unlike other galleries, they have an interesting mix of media too. You can find drawings, paintings, videos, sculptures, graphic novels, books and art installations all under one roof. Known for their offbeat and peculiar exhibitions, Project 88 has also hosted big names; Vogue India fashion photographer Bharat Sikka being one of them.
Where: BMP Building, Ground Floor, NA Sawant Marg, Colaba
6) Sakshi Gallery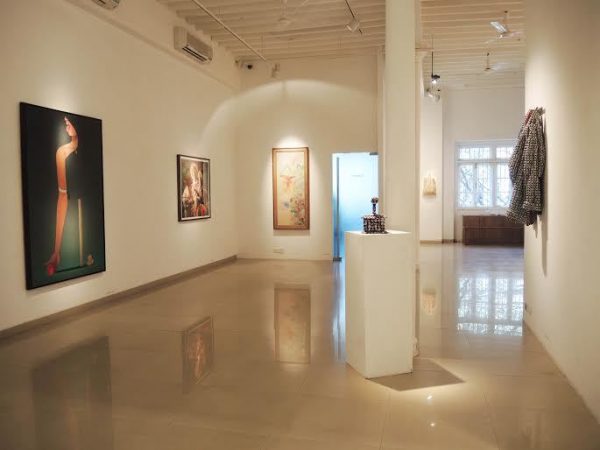 Sakshi Gallery's collection is a diverse mix of artworks from emerging and established artists from India and abroad. The first multi-location gallery in India, Sakshi Gallery has art spaces in Bangalore, Chennai, and Mumbai along with a newly-opened space in Taiwan. The gallery is accredited with introducing Indian audiences to illustrious international artists like El Anatsui, Gregory Crewdson and Julian Opie.
Where: Tanna House, G/F, 11-A Nathalal Parekh Marg, Colaba
7) Galerie Mirchandani Steinrucke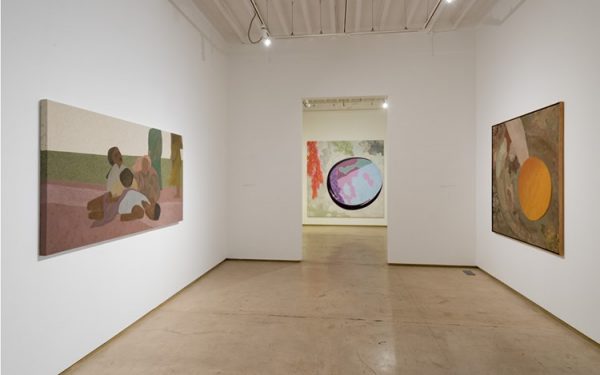 Galerie Mirchandani Steinrucke welcomes its guests into its neat, minimalist space with a puzzling bell at the entrance. Done elegantly, the space has nurtured young talent as well as given a platform to known names in contemporary art to showcase their work. Kiki Smith, Jonathon Meese and Wolfgang Laib are some of the famous international names who have showcased their work at this gallery.
Where: 2 Sunny House, 16/18 Merewether Road, behind the Taj Mahal Palace Hotel, Colaba
8) Jehangir Art Gallery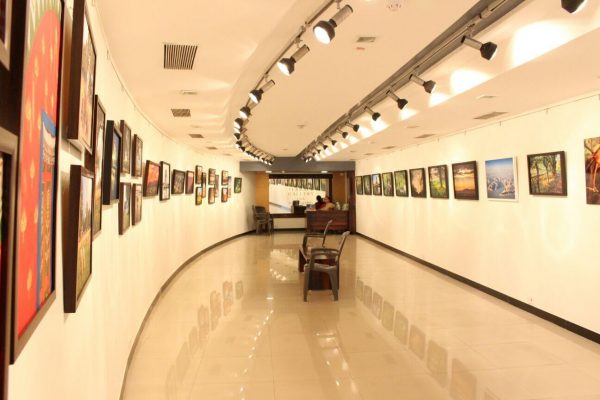 Built by Sir Cowasji Jehangir in 1952, Jehangir Art Gallery has often been linked with ushering in a renaissance in Indian art. Over the years, it has gained the reputation of showcasing all the who's who in the Indian art scene at one point or the other; it is almost like an honorary tradition. SH Raza, Bhupen Khakharand all the other big names have had an exhibition here. The art gallery attracts art lovers from across the country, especially during the Kala Ghoda Arts Festival, one of the best annual events in Mumbai.
Where: 161B, Mahatma Gandhi Road, Kala Ghoda, Fort
9) National Gallery of Modern Art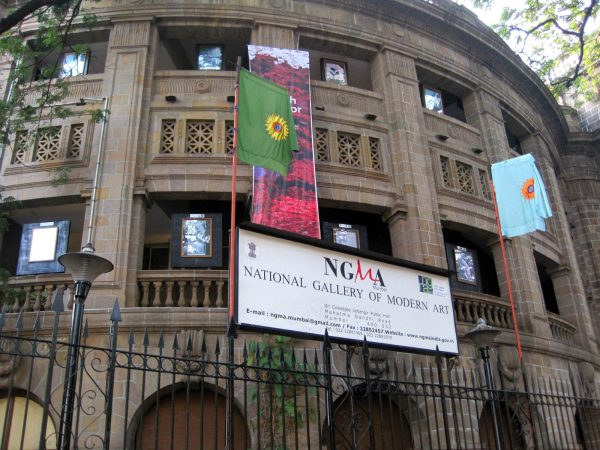 With a massive collection of almost 14,000 artworks, the National Gallery of Modern Art is a delight for all art lovers. One of the most prominent art galleries in India, it houses works from the 18th century till the present, which includes paintings by Rabindranath Tagore, Nandalal Bose, MF Hussain, Raja Ravi Varma, Amrita Sher-Gil, JaminiRoy and many more. The gallery's collection of international art is also enviable; it includes works of Pablo Picasso and Egyptian artifacts such as mummies, statues and more.
Where: Sir Cowasji Jahangir Public Hall, MG Road, Fort
10) Piramal Art Foundation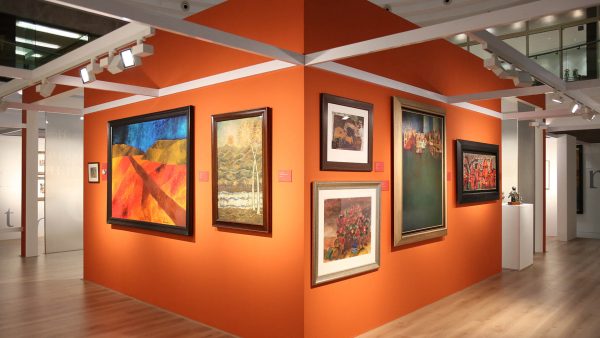 The Piramal family's efforts to preserve the heritage of Indian art led to the birth of the Piramal Art Foundation. With paintings from the 18th century to present times, their collection tells a beautiful story of the evolution of art in India. Apart from the artworks, they also have a large collection of books on modern and contemporary art at their library.
Where: 10th Floor, Piramal Tower, Peninsula Corporate Park, Ganpatrao Kadam Marg, Lower Parel
Ready for an artsy outing? If you have an extraordinary art gallery in mind that deserves a place on this list, please share it with us by leaving a comment below.
Image Credits: Ocula, Bhau Daji Lad Museum, Chatterjee and Lal, Live Mint, My Art Guides, Trip My Travel, Tourmet, Display House
Latest posts by Vibha Sharma
(see all)