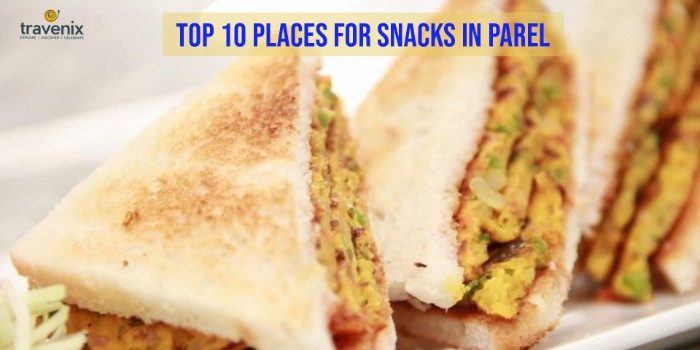 Top 10 Places For Snacks in Parel
Parel, often confused with its half-namesake— Lower Parel, used to be surrounded by textile mills. Now, those compounds house huge office complexes. Parel is well connected to both, the Central and the Western line of the local trains — as the latter's Elphinstone Road station is right next to Parel. Because of great connectivity and a crowd that is always in a rush to reach office on time, Parel has become a hub of quick snacking options.
Parel's Big Platter for Quick Bites
Whether you are heading for a work meeting or out there for leisure, we've compiled a list of the best places to hog at in Parel for you. Make sure you visit at least one of these on your next visit!
1. Veg Schezwan Toast- Classic Snacks
Even before you take a bite of this dish, the strong aroma announces its arrival. Garnished with well-boiled potatoes, onion, tomatoes and cucumber, the Veg. Schezwan Toast is a flavorsome mix that will win your heart over. Further adding to it is the spicy schezwan sauce that could leave your tongue burning. Only one word of caution before you go — be ready to gorge on some sweets after this dish!
Where: NM Joshi Marg, Railway Colony, Lower Parel
2. Chicken Manchow Soup- Chinese Xpress
Incredibly satisfying, the Chicken Manchow soup at Parel's Chinese Xpress is akin to a warm hug in the form of a bowl. Tenderly cooked chicken paired with carrots, spring onions, chili flakes and some pepper is the ultimate fantasy of every foodie who loves the Indian version of Chinese cuisine. This soup has a beautiful thick consistency and a strong aftertaste of garlic that stays with you long after you finish the soup. The accompanying dried noodles also just add a great crunchy twist.
Where: Shop 3, Saurabh Building, Near Deepak Cinema, Lower Parel
3. Corn & Capsicum Maggi- Pan'Tastic
If you've thought Maggi should have a little more tangy twist to it, head to Pan'Tastic to try their Corn and Capsicum Maggi. Capsicum gives it the much needed zesty flavor, while corn brings in some natural sweetness. Though an unlikely combination, corn goes surprisingly well with Maggi and will make you consider adding it the next time you make Maggi at home.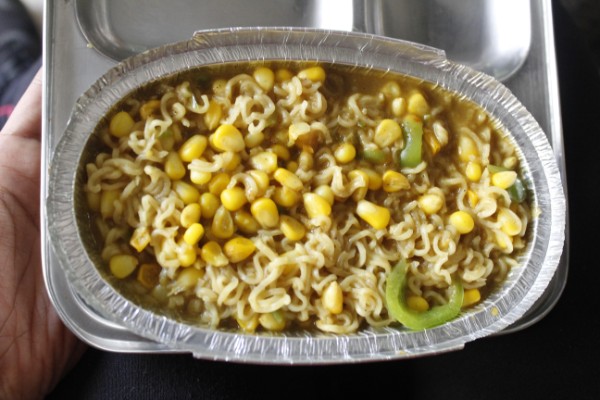 Where: Shop No. 15, Wadachi Chawl, NM Joshi Marg, Lower Parel
4. Black Forest Mini Cake- Goloso
A cake lover's delight, Goloso ensures that their food quantity is top notch; so you'll want to gobble down your dessert in one go. The texture of their Black Forest Mini Cake is light and spongy, and it is covered completely by whipped cream. It is just the right amount of sweet — enough to satisfy your sweet tooth but not so much to make you want to leave it unfinished.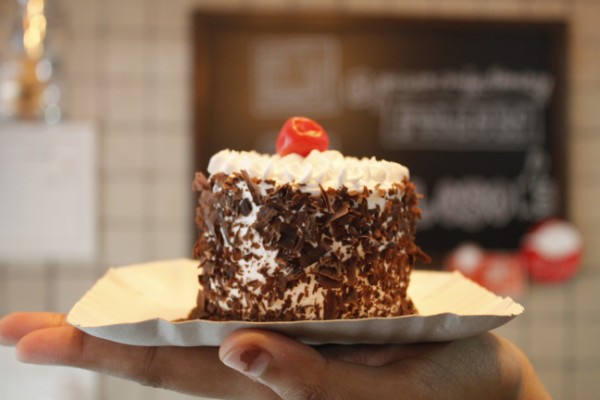 Where: Shop No 5A, Bhailal House, Ground Floor, Sitaram Jadhav Marg, Lower Parel
5. Peri Peri Paneer- Gastronom
A lot like paneer chili, the Peri Peri Paneer wins over it with its visual appeal. Neatly tucked in a plate, the paneer is soft and is loaded with garlic, which adds tons of delicious flavors to the dish. Tomatoes and capsicums amplify the spice level in the paneer. It could be a great appetizer or something to munch on with your drinks.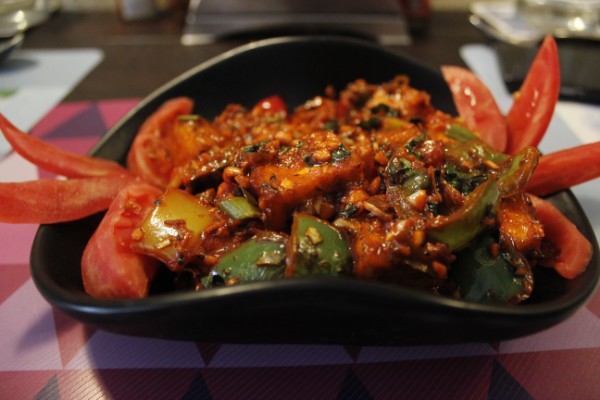 Where: 3 Bhailal House, 177 Senapati Bapat Marg, Opp Phoenix Towers Ground, Lower Parel
6. Chicken Roll- Kathi Kabab Rolls
If you're in a rush and want a quick bite that you can take on the go, the Chicken Roll at Kathi Kabab Rolls is a great option. The roll is sprinkled almost uniformly with little pieces of chicken over ample chili sauce. The tomato sauce along with it gives a slightly sweet taste, balancing out the tangy side.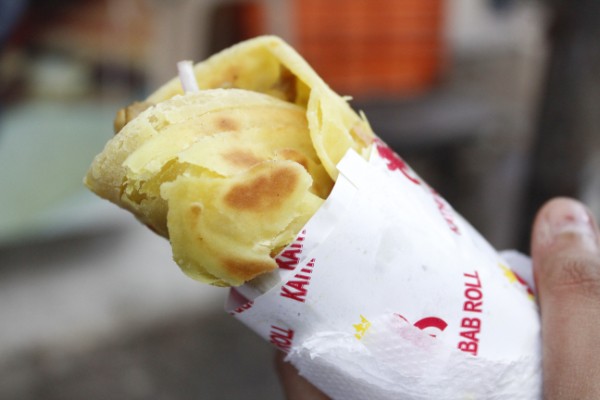 Where: 1, Bara Building, Opposite Phoenix Mall, Senapati Bapat Marg, Lower Parel
7. Oreo Milkshake- Hashtag Vadapav
For all the Oreo lovers out there, the Oreo Milkshake is already a familiar favorite. At Hashtag Vadapav, the shake is made tastier by adding a dash of chocolate on top of the dunked Oreo biscuit. You can clearly see the chocolate mixing well with the Oreo shake within each layer in it.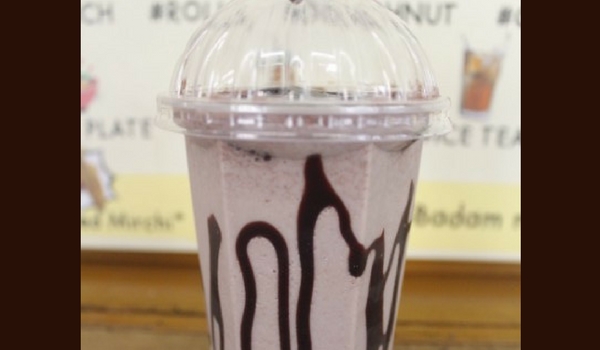 Where: Lower Parel Railway Footover Bridge, Lower Parel
8. Ragda Pattice- Guptaji Snacks
A savory food lover's delight, Ragda Pattice makes for a great snack when you're looking to have something different. A hot plate of this dish at Guptaji Snacks is perfect for this. The pattice, crispy and crunchy, is bathed in hot spicy ragda (chana dal) and garnished with onions and tomatoes. The overall taste, however, is a bit on the sweeter side because of the chutney.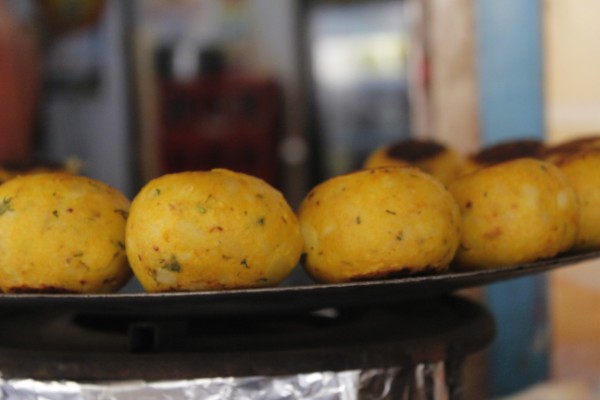 Where: Jodhi Mansion, Salar Chawl, SB Marg, Lower Parel West, Lower Parel
9. Misal Pav- Shreeji Balaji Snacks
A hot plate of Misal Pav on a rainy day — isn't that a great way to explore some street food in Mumbai? At Shreeji Balaji Snacks, the pav is soft and fresh, while the misal has an overpowering salty taste. However, the pav balances it out when you eat it together. The onions on top just add some more flavor to the already vibrant flavor in this dish. Overall, it is a great dish that is definitely worth your money!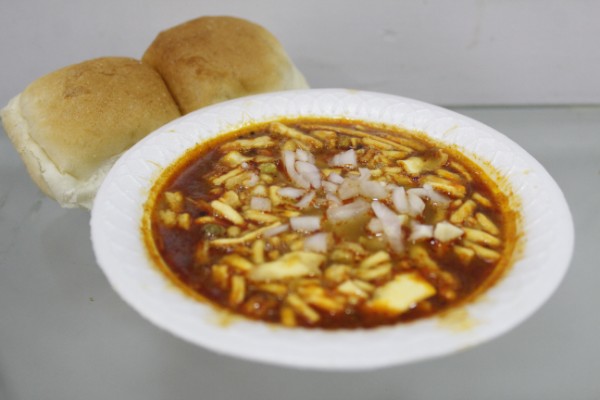 Where: Shop No.6, Zaveri Building, JB Marg, Parel
10. Veg. Cheese Pizza- Kamat
For all the pizza fans, Kamat in Parel offers an affordable option that will not empty your wallet. The Veg. Cheese Pizza is an absolute treat. The regular sized pizza is topped with capsicum, onion, tomato, chili sauce and mayonnaise, and is generously sprinkled with cheese. It is a delight as the edges are hard but the pizza is very soft from the middle. This is a simple dish, yet absolutely worth relishing.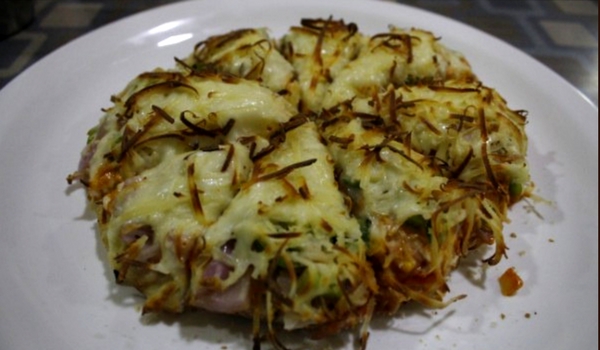 Where: No.2, Raj Kamal Marg, Best Colony, Parel
Did we miss out on any of your favorite food places that you think are deserving enough to secure a spot on this list? Do write in the comments section and let us know about it.
Image Credits: HungryForever
Latest posts by Vibha Sharma
(see all)