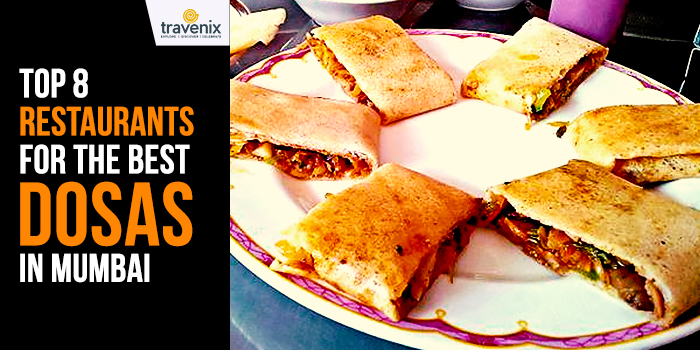 8 Restaurants For The Best Dosas In Mumbai
Dosa, a staple food item in every South Indian household, holds an important place in Mumbai's street food scene. From fancy restaurants to street side joints across the city, dosas reign at all places. It's also a quite versatile dish, so everyone has their own version of dosa out there.
Dosa Diaries In Mumbai
Whether you're a fan of the classic Mysore Masala Dosa or love all the fusion varieties (Pizza Dosa, Schezwan Dosa, Pav Bhaji Dosa and more), there is something for every dosa lover on our list of best dosa places in Mumbai. The best part is that most of these dosa varieties are quite affordable. So you can wrap a whole meal with a dosa without burning a hole in your pocket.
1. Anand Dosa Stall
There is hardly any space to stand outside this tiny dosa stall in Vile Parle, It's right opposite Mithibai College, so it's a popular snacking destination for college-goers in the area. They're used to handling big crowds, and their quick service is only a proof of that. Anand Dosa Stall is famous for their fusion cuisine dosas which include Pizza Dosa, Paneer Tikka Dosa, and Cheesy Pav Bhaji Dosa. Their Vada Pavs and Sandwiches also sell like hot cakes.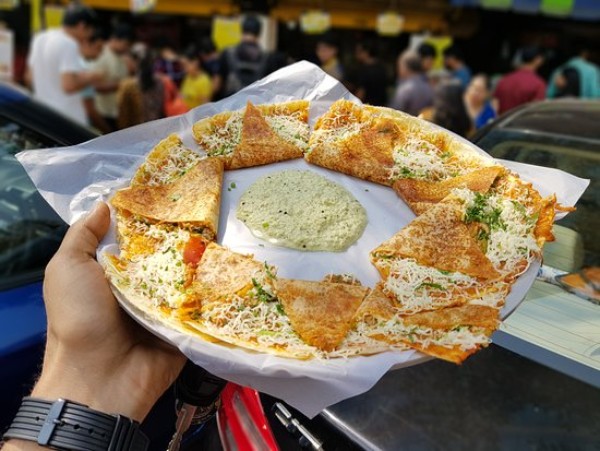 Where: Gulmohar Road No. 1, Opp. Mithibai College, Vile Parle West, Mumbai, Maharashtra 400056
2. Narayan Dosa
Don't be surprised if you are greeted with long queues every time you visit Narayan Dosa. It's one of the best dosa centers in South Mumbai and has more than 35 different types of dosas on their menu. Chocolate Dosa, Chocolate Cheese Dosa, Chinese Chopsuey, and Mirchi Sada are some of their most popular dosas there. The seating arrangement at Narayan Dosa can only accommodate 7-8 people and there aren't any chairs around, so it's best to enjoy their dosas in your car.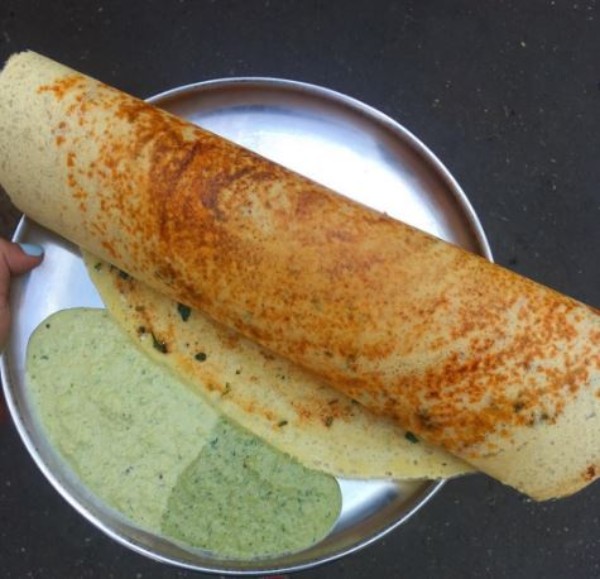 Where: 16, AR Rangnekar Rd, Gamdevi, Mumbai, Maharashtra 400007
3. Ram Ashraya
Ramashray opens its doors for breakfast enthusiasts at the break of dawn. No, that's not just an expression we are using, it actually opens at 5 am! One of the many South Indian restaurants in Matunga, Ram Ashraya stands out because of its simplicity, quality food, and prompt service. Try Their Neer Dosa, Idli Podi, Ginger Lemon, and Filter Coffee; it makes for a filling and tasty meal.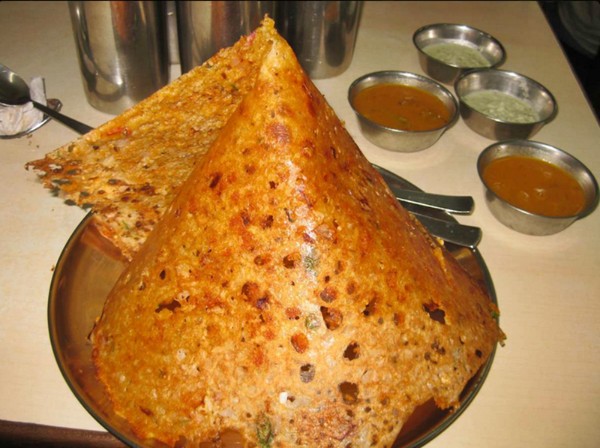 Where: 24, Shreeji Sadan, Bhandarkar Marg, Opposite Matunga Kabutar Khana, Matunga, Mumbai, Maharashtra 400019
4. Madras Cafe
Any list that is about South Indian food in Mumbai has to feature Madras Cafe in it, after all, it is one of the most iconic restaurants in Mumbai. This 75-year-old restaurant serves the most authentic Udupi cuisine in town. Neera Masala Dosa, Pessarattu, and Raagi Dosa are highly recommended there. At Madras Cafe, the food is great, but you might have to keep some patience to find a vacant table; it is usually very crowded.
Where: No. 391/B, Ground Floor, Kamakshi Building, Bhaudaji Road, Kings Circle, Matunga
5. Pure Milk Centre & Snacks
Ghatkopar's Khau Galli is a paradise for food lovers, and if you're looking for the best dosas, Pure Milk Centre & Snacks is the place to go there. Every dish that they have on their menu comes smothered with so much cheese that you can hardly see anything except a sheet of white on top. Their Paneer Cheese Mysore Masala Dosa and Paneer Pasta Onion Cheese Dosa are highly recommended.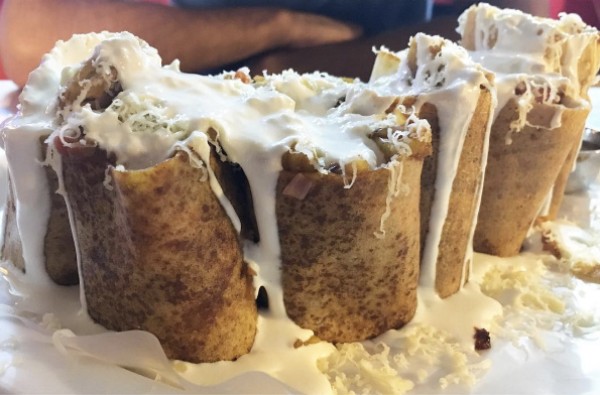 Where: C-WING, RB Mehta Marg, Sindhu Wadi, Ghatkopar East, Mumbai, Maharashtra 400077
6. Nandu Dosa Dinner
Fusion dosas are now getting common, but the varieties available at Nandu Dosa Dinner are exquisite. It takes the fusion food game a notch higher with its Manchurian Dosa  Khakhra Dosa and Salad Dosa. We love how creative they are, but our favorites include some of the more mainstream dosa varieties. Jini Dosa, Cheese Dosa, and Mysore Masala Dosa are highly recommended.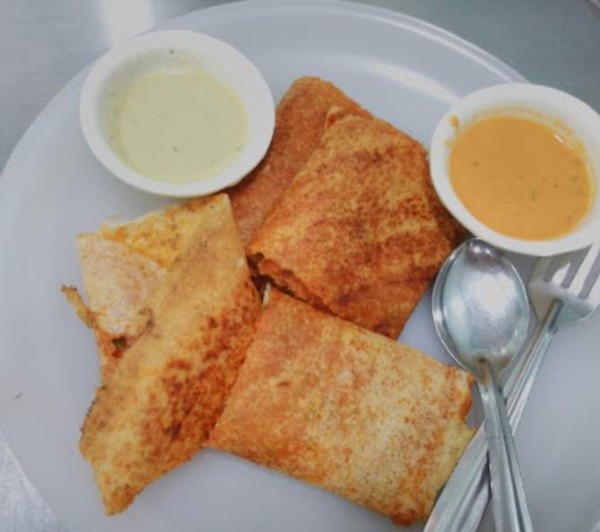 Where: Borivali West, Juhu
7. Ram Krishna
Most of the dosa places in this list are stalls or humble snack corners. If you want to visit a restaurant which has a better ambience but the same kind of delicious food, Ram Krishna in Vile Parle should be your choice. Their Mysore Masala Dosa, Medu Vada, and Filter Coffee are top-notch.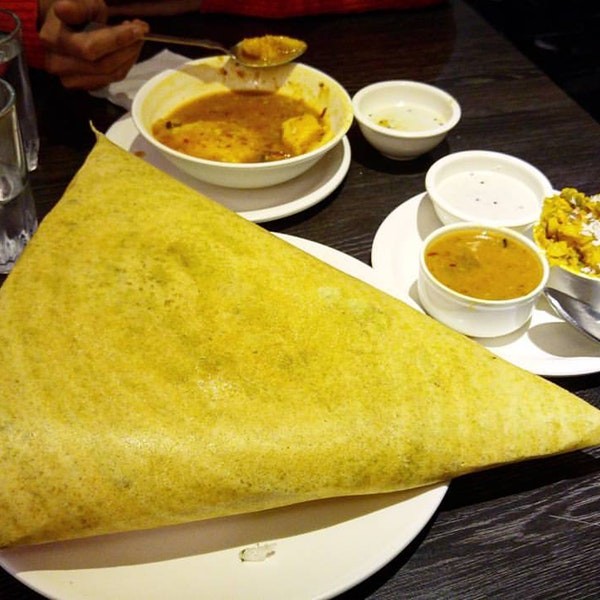 Where: 51 A, Tejpal Road, Vile Parle East, Mumbai
8. Dakshinayan
Dakshinayan in Juhu is hands down the best South Indian eatery in the area. Known for its quality and prompt service, the food there is authentic too. They have more than 20 different dosa options, most of which are the traditional dosa varieties. Their Plain Dosa,  Chettinad Dosa, and Rava Dosa are highly recommended.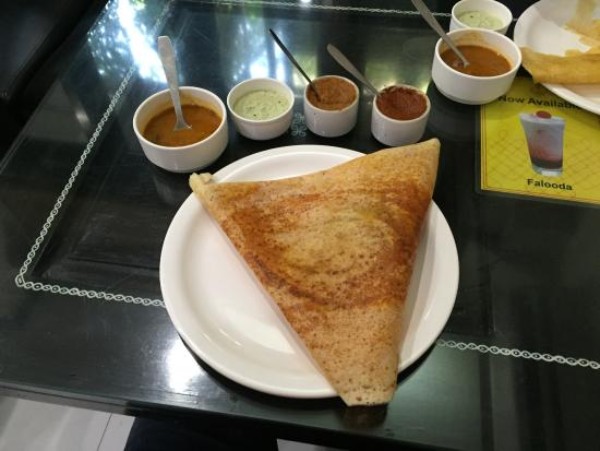 Where: Hotel Anand, Gandhigram Road, Near Hare Krishna Temple, Juhu, Mumbai
Which other dosa places in Mumbai are your favorite? Please mention them in the comments section below.
Image Credits: Trip Advisor, Mumbai Foodie, Free Press Journal, Taste of City, Spirit of Mumbai, Just Dial, Four Square
Latest posts by Vibha Sharma
(see all)