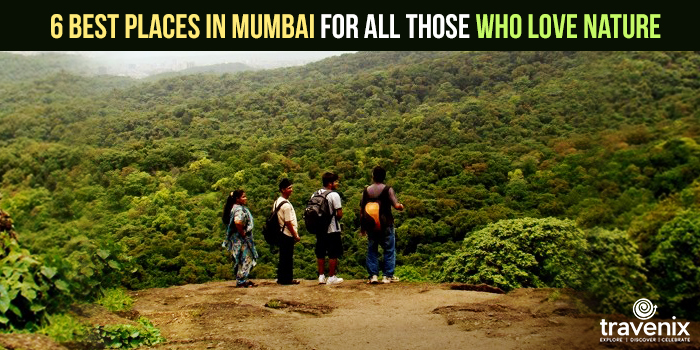 6 Best Places In Mumbai For All Those Who Love Nature
The concrete jungle in Mumbai gives off an image of only skyscrapers ruling over the city. While urbanization has taken over most of the city, there are a few green pockets in the city that give Mumbaikars some fresh air to breathe in. If you're a nature lover looking to get away from the madness of the city, we've got some places listed down for you.
Nature Therapy In Mumbai
Those who have been living in Mumbai for years might be familiar with most of the nature-friendly spots in the city, but for someone who is just shifting base to Mumbai, it can be hard to find a place to relax. Whether you are looking to rejuvenate yourself or head for a family picnic, these places in Mumbai will appeal to the nature-lover in you.
1. Sanjay Gandhi National Park
With a sprawling area of 103 square kilometers, Sanjay Gandhi National Park is one of the greenest areas of Mumbai. It stretches from Borivali in the western suburbs all the way to Thane in the east. The national park is home to more than 270 species of birds, 170 species of mammals, and 1300 species of plants. So, nature-lovers and botany enthusiasts frequent this place.
It also attracts those who are interested in history and architecture for it houses the beautiful Kanheri caves. It is believed that the caves were an important learning center and a pilgrimage site for Buddhist monks between 1st and 9th century BCE. Some of their inscriptions can still be seen inside the caves.
Where: Mumbai-Gujarat Road, Borivali East
2. Powai Lake
Want to spend a leisurely evening surrounded by nature? Powai Lake is a great option for you. It's an artificial lake that was rejuvenated a few years ago by the government in association with students of IIT Bombay.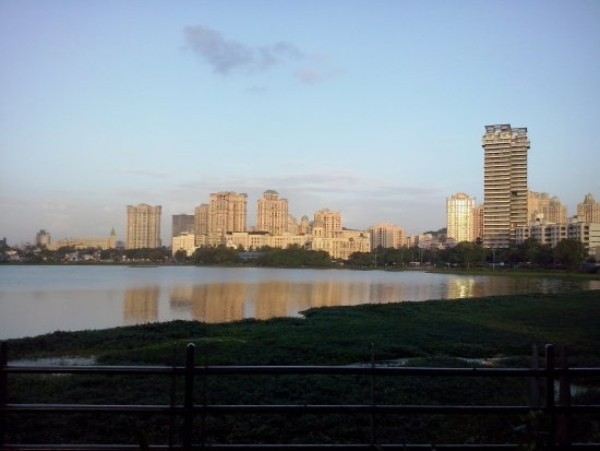 It was originally built during the 19th century, and over the years, it had lost its appeal. The rejuvenation project gave it a facelift, and today it is a popular spot for bird-watchers as well as couples looking for a serene getaway. Powai Lake is known to host a small colony of crocodiles, eels, and many varieties of fishes. If you're lucky, you might even be able to spot kingfishers, Brahminy kites, Spotted Doves, Purple-rumped Sunbirds, and some other exotic birds.
Where: Powai
3. Hanging Gardens of Mumbai
These terraced gardens perched atop Malabar Hill provide a spectacular view of the Arabian Sea in the forefront, while some of the most iconic skyscrapers in Mumbai can be seen in the backdrop. It's one of the oldest gardens in the city; it was built in 1880 to be exact. But it's extremely well-maintained even today.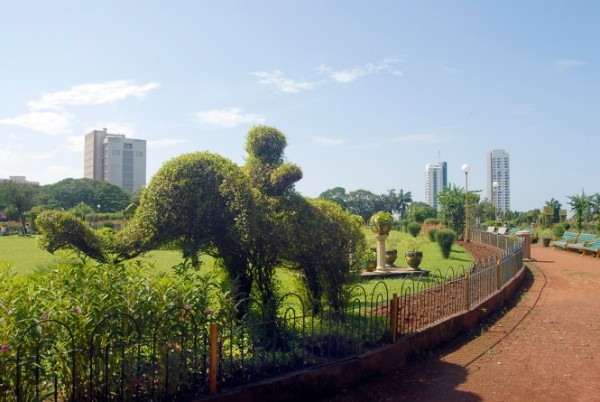 The garden is known for its distinct hedges that are trimmed in the shape of various animals. The aerial view of the garden also reveals an interesting pattern that its walkways form — PMG. It is said to have been built in the memory of Pherozeshah Mehta, a former political leader in India. PMG is said to be an acronym for Pherozeshah Mehta Gardens.
Where: Ridge Road, Malabar Hill
4. Sewri Jetty Point
From December to February, bird-watching enthusiasts throng Sewri Jetty Point as migratory birds flock over to the wetlands between Thane Creek and Sewri. You see hundreds of them out in the open, early in the morning.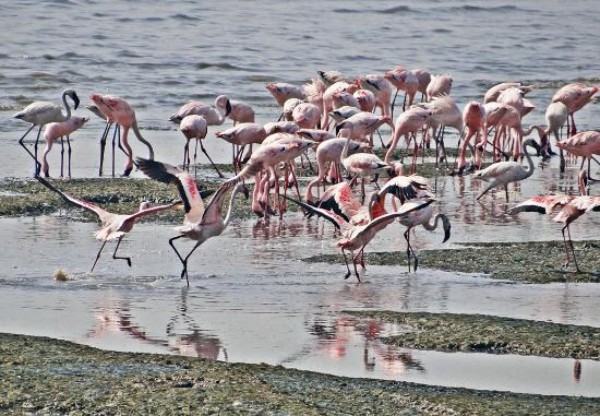 If you're lucky, you might even spot Mahul Mudflats, Sandpipers, and Gulls. However, the jetty area itself is dilapidated and there is nothing much to offer in terms of ambience.
Where: MPT, Sewri, Mumbai, Maharashtra 400015
5. Nirvana Park
Small ponds, gazebos, and fountains line the neatly done walkway and stone path at Nirvana Park, one of the biggest gardens in Powai. It's spacious, well-maintained, and even has private pavilions and kids' play areas.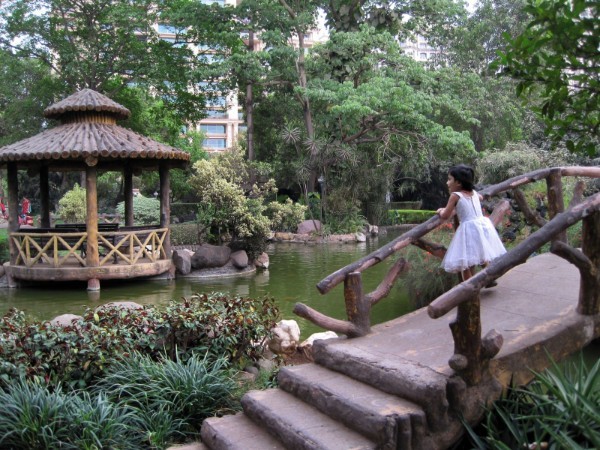 The design has been well thought out to make it make an attractive spot for family picnics. Asian lanterns, that are fixed in some corners of the park, give the park an attractive makeover.
Where: Central Avenue Marg, Hiranandani Gardens, Powai
6. Maharashtra Nature Park
Dharavi is known for its huge slum area, but amidst there is a massive nature park! Formerly called Mahim Nature Park, its name changed after efforts began to turn the area into a green spot.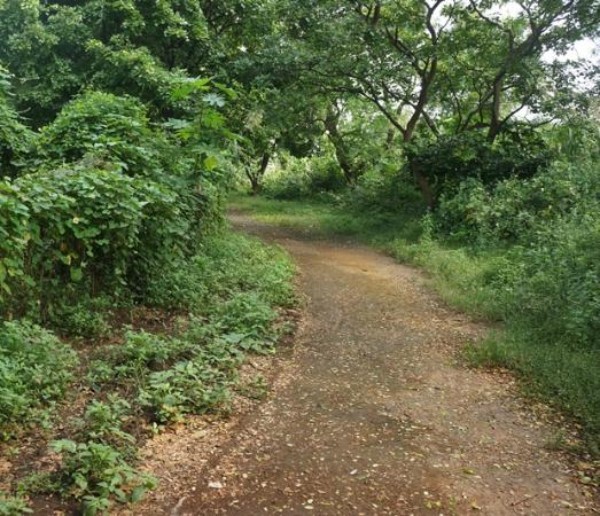 Initially, it was just a huge dumping ground. After 1994, efforts began by a local NGO to make it green. Today, it has more than 12,000 trees in the area and hundreds of different varieties of plants and herbs. It's also a great place to visit if you want to see migratory birds.
Where: Sion Bandra Link Road, Opp. Bus Depot, Dharavi, Mumbai, Maharashtra 400017
Do you know of any other places in Mumbai have a green cover and are absolutely peaceful? Please tell us in the comments section below.
Image Credits: Powai.info, TripAdvisor, Sid The Wanderer, Maps of India
Latest posts by Vibha Sharma
(see all)