Top 6 Parks in Mumbai For A Serene Walk
Mumbai's busy schedules leave little time for relaxation. This concrete jungle is ruled by skyscrapers, but there are a few green places in the middle of the city that give you a waft of fresh air. Inviting joggers, children and anyone who wants to slow down their lives; parks are the ultimate leisure spots.
A Little Bit Of Fresh Air
If you just want a peaceful getaway but are exhausted after a long work week, parks come as a great respite. Though the number of parks in the city is few, we are thankful for the ones that have managed to survive in the urban scene. Join us as we discover the best parks in Mumbai for a leisurely outing.
1) Jogger's Park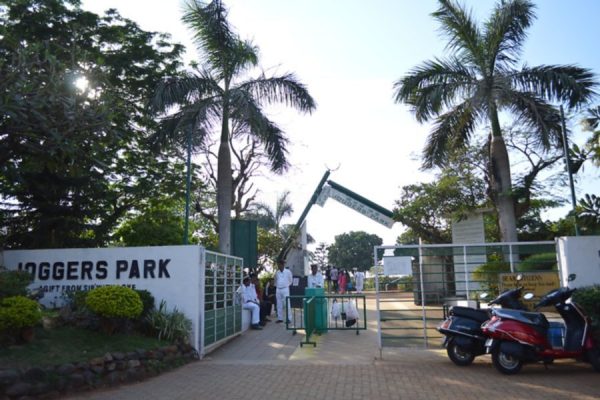 Located next to the Carter Road Promenade, the Jogger's Park is a beautiful sea-side garden that is mainly used by joggers for early morning jogs. The oval-shaped jogging track is about 200-300 meters long and is covered with red soil. With benches and coconut trees lined up on the sides, it is an ideal place to enjoy the cool sea-side breeze. The park also has a special area dedicated to kids, so your little ones won't get bored there. Jogger's Park has a huge cage in the center where you can find colorful birds, while the nearby pond has tiny fishes and ducks.
Where: Carter Road, Bandra West
2) Hanging Gardens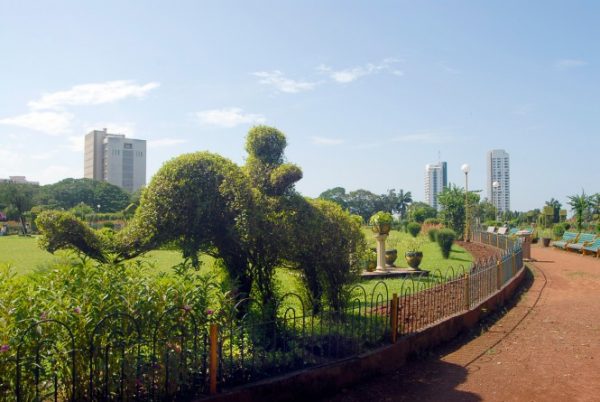 Perched on the top of Malabar Hill, the Hanging Gardens provide a spectacular view of the sunrise and sunset in Mumbai. This terrace garden is extremely well-maintained; you can find hedges trimmed to perfection in the shapes of various animals here. Also called the Pherozeshah Mehta Gardens, a top view of the garden reveals an interesting pattern of its walkways; they spell out the letters 'P', 'M' and 'G'.
Where: Ridge Road, Malabar Hill
3) Shivaji Park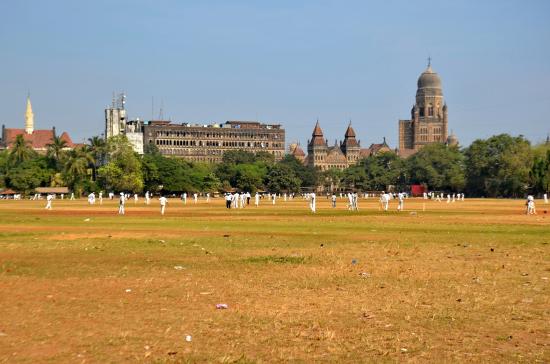 One of the largest parks in Mumbai, Shivaji Park has been a witness to some very politically charged gatherings on its venue during the pre-independence era. The park was built in the honor of Chhatrapati Shivaji and his statue in the park is unique; it shows Shivaji without having drawn a sword. Shivaji Park also is home to eight cricket clubs, and big names like Sachin Tendulkar, Ajit Wadekar, Sunil Gavaskar and many others were once trained here; so it is known as the cradle of Indian cricket. While cricket remains dominant, many football practices also take place there.
Where: Dadar 
4) Horniman Circle Garden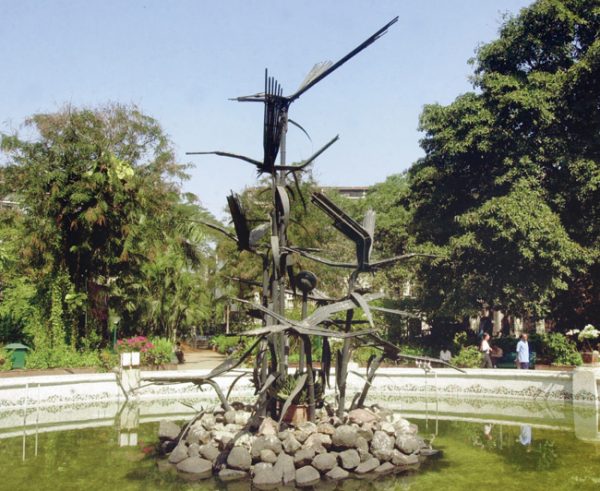 Spread across an area of 12,000 square yards, the Horniman Circle Garden was laid out in 1872. Located in the middle of the city's premier banks and other official institutions in South Mumbai, the park was planned to carve out some open space in its rapidly urbanizing surroundings. Though it is not very well-maintained, the park is a major attraction during one of the biggest annual events in Mumbai, the Kala Ghoda Arts Festival. Various music and dance concerts take place here during that time.
Where: Fort
5) Kamala Nehru Park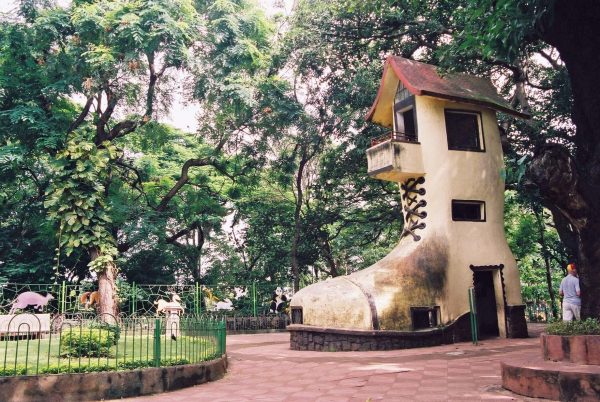 Great as a picnic spot, the Kamala Nehru Park offers a wonderful view of Mumbai from Malabar Hill. While the park has all the usual slides, swings and merry-go-rounds, the main attraction is a large shoe-shaped structure. Inspired by the nursery rhyme, 'There was an Old Woman Who Lived In A Shoe', the structure is a fascinating fun point for kids as they can enter inside it too. Other than that, its manicured lawns and a wide variety of trees and flowers attract nature lovers too. You can also enjoy panoramic views of Marine Drive from the park itself; the sunsets at the park are particularly beautiful.
Where: BG Kher Road, Malabar Hill
6) Nirvana Park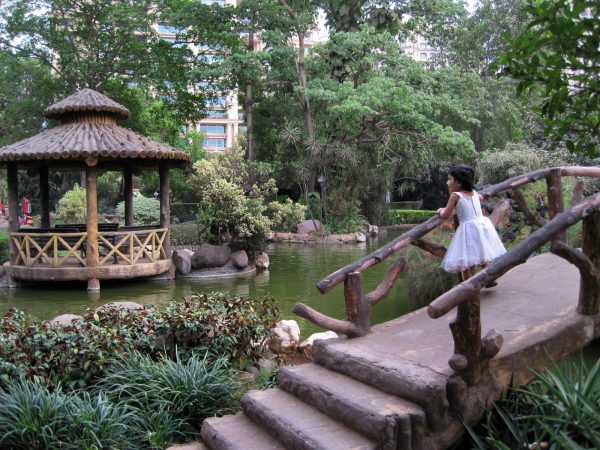 One of the biggest gardens in Powai, Nirvana Park gives you a completely oriental feel. Powai is blessed with many such spacious gardens, but Nirvana Park stands out among all because of its attractive landscape. A great spot for relaxation, the garden also has various fish ponds and private pavilions for you to enjoy some time with your family. The whole park is extremely well maintained and decorated with Asian lanterns. You can sit back and relax, while your children can have fun in their play area.
Where: Central Avenue Marg, Hiranandani Gardens, Powai
Whenever you're looking for some solitude or quality family time, parks are underrated, yet blissful options. Next time you're stuck in a rut, go out and take a walk at one of these parks. Do you think any other park in Mumbai deserves to be in this list? Do let us know about it in the comments section below.
Image Credits: India Someday, Maps of India, Trip Advisor, Mid-Day, Expedia, Powai Info, MapmyIndia

Latest posts by Vibha Sharma
(see all)