Top 10 Annual Events in Mumbai – Upcoming Events, Cultural and Art
Mumbai is among the largest and most popular cities of India, and being a metropolis, it is common to find thousands of events taking place here every year. Right from small college fests to mega-events, this city has got it all. Every single person in the city has something to look forward to every year. With such a huge diversity in the types of events and their scale and so many places for sightseeing in Mumbai, it can be safely said that this city is one of the most eventful cities in India, if not the world.
Fests Galore
With hundreds of fests lined up on the calendar, it can be a task to zero in on the few that you want to attend and must not miss. To make this task easier for you, we have listed down the top 10 annual fests in Mumbai.
1. Strawberry Festival
Strawberry lovers rejoice, for the strawberry fest is finally here in Mumbai! We feasted our eyes on the truckloads of fresh farm strawberries and also got a chance to taste them. Name an item with strawberry in it and they had it- ice cream, milkshakes, creams, juices and what not! Special competitions for kids were held here as well and all of us simply felt like becoming kids again to get a chance to participate. This is a new fest but definitely one which you will not want to miss.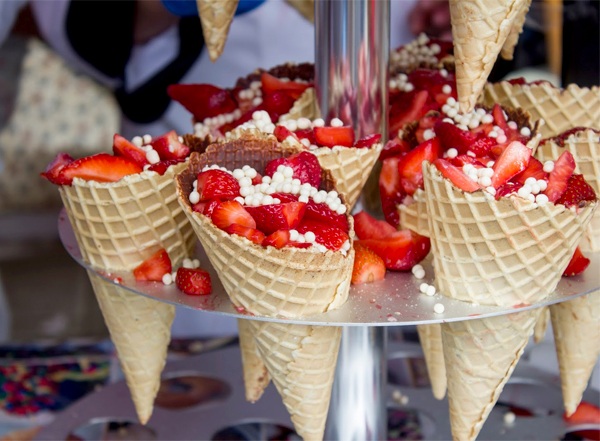 2. Chembur Festival
Initiated by Chembur Citizen's Welfare Association in 2011, the Chembur Festival has grown every year and has become a popular festival of the city. This four day extravaganza gave us a chance to connect to the citizens of the area and also gave us the opportunity to indulge in some fitness activities like Yoga and Tai Chi. We got the chance to see kids dancing to the top 10 bollywood songs The large-scale concerts were the perfect way to wrap up every single day of activities here.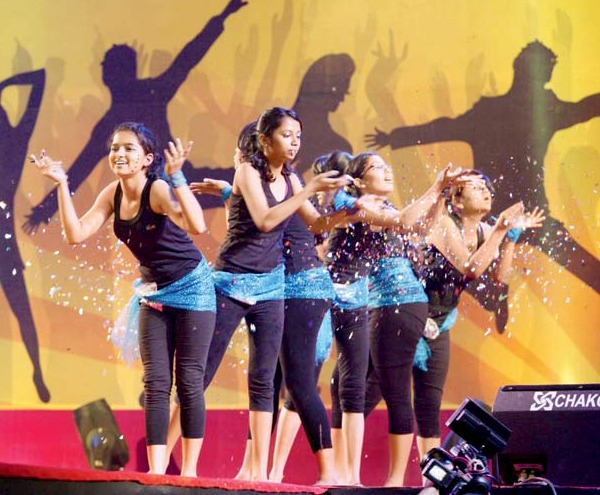 3. Mood Indigo
This is the annual college fest of IIT-B, but it isn't just another college fest, it is THE biggest college fest of India. This 46-year- old fest draws more than one lakh students from all across the nation for its events and has seen most of the popular artists and celebrities visiting or performing here. This is one college fest that every college student in India must visit once to just get the feel of the sheer scale.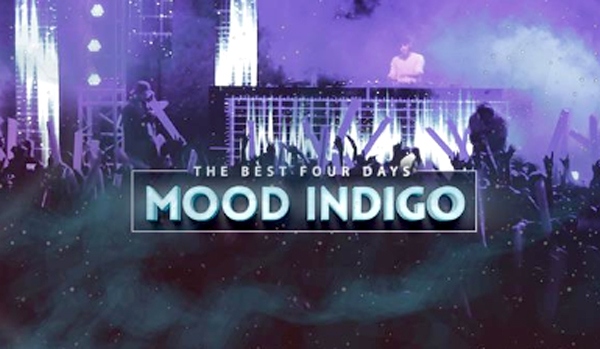 4. Elephanta Festival
This is a 2 to 3-day cultural extravaganza held at the Gateway of India and is a tribute to the legendary classical performers of India. It is an initiative to popularize classical music and Indian heritage. We got to listen to the likes of Pandit Shiv Kumar Sharma and Pandit Jasraj and also had the chance to go on a guided tour to the beautiful Elephanta Islands under the guidance of some famous academicians.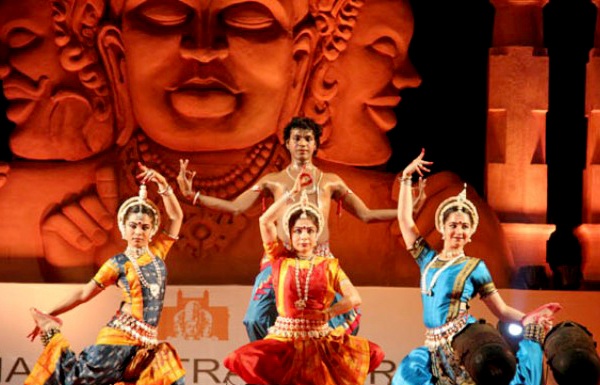 5. Kala Ghoda Festival
One of the most prominent cultural fests in Mumbai, the Kala Ghoda Festival is a feast for all art lovers and celebrates a variety of art forms like music, dance and theater. It also features seminars and workshops throughout the 9 days of the fest. We got to witness some of the most prominent Indian artists perform live here and the grandeur with which this fest is held is almost unmatched.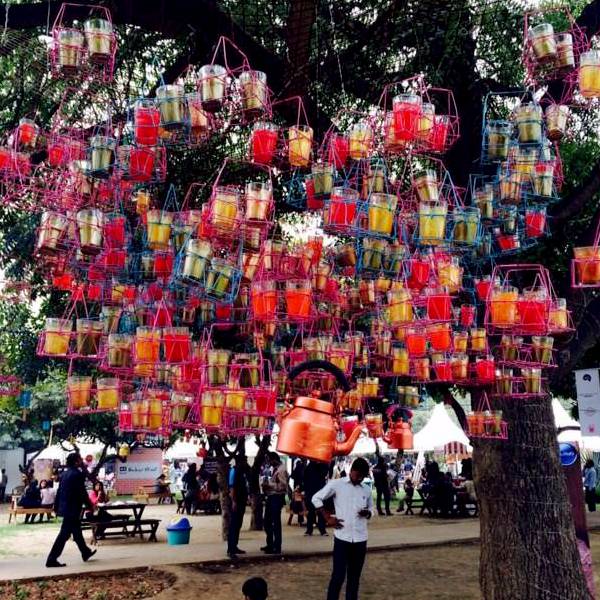 6. Banganga Festival
Held at the Banganga Tank in Malabar Hills, this 2 day music festival is held to protect the cultural heritage of the country. We got to see numerous classical music performances by popular musicians of the country like Ustaad Zaakir Husain and Veena Sahasrabuddhe, and were also mesmerized by the hillocks and the surrounding regions which were completely lit up and filled with flowers and decorations.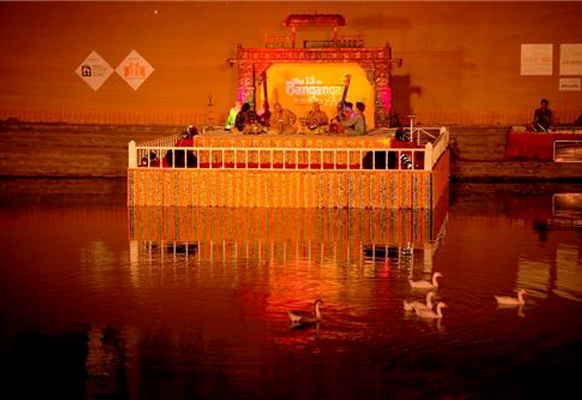 7. Artie's Festival
Artie's Festival brings western classical music to India. We got to see handpicked musicians play beautiful symphonies, which was nothing less than aural heaven. From cellos to pianos to violins, every single western musical instrument that you can think of was present and compositions by the likes of Beethoven were played here.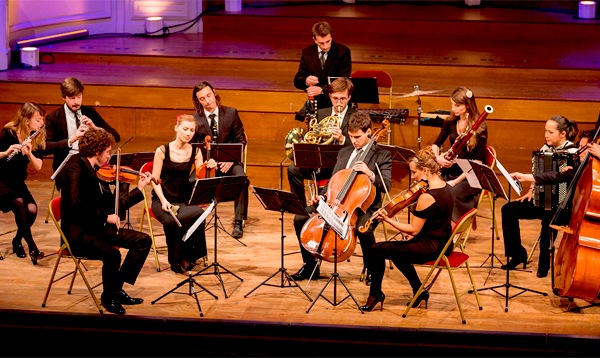 8. BNHS Flamingo Festival
This is a festival for all nature and bird lovers. It is the annual migration of the flamingos to Mumbai; specifically, to the Sewri mudflats. We got to see a lot of educational activities like quizzes, information on flamingos and even indulged in some fun filled face painting activities. Of course, the highlight was witnessing the beautiful birds migrating here in the thousands.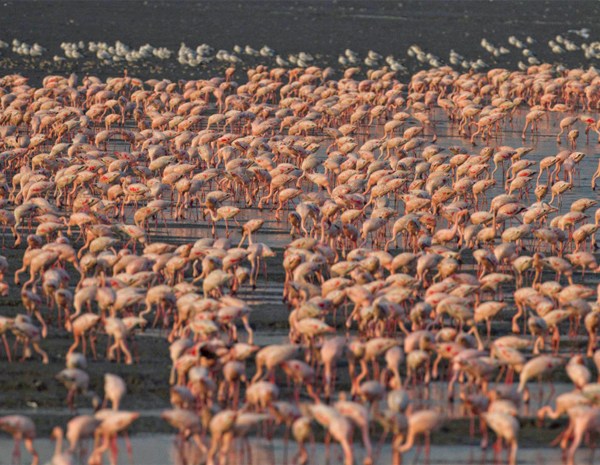 9. Lil Flea
This is the place where you can find Mumbai's coolest artists, designers, chefs and startups and see their thriving community that helps to create a creative landscape in the city. We also got to see a bunch of vibrant street side shops, feast on delicious cuisines by the street and indulge in cool workshops. This is the place to head to during the weekend when it is held.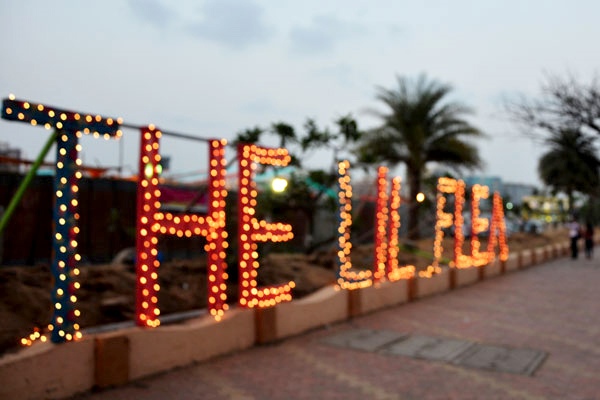 10. YouTube Fan Fest
This is the biggest fest where you can find your favorite online superstars gather under one roof for an exclusively live show! We got see AIB and other stand-up comedians like EIC and Kenneth Sebastian all performing live and literally had our jaws and tummies paining from laughing at their jokes all evening long.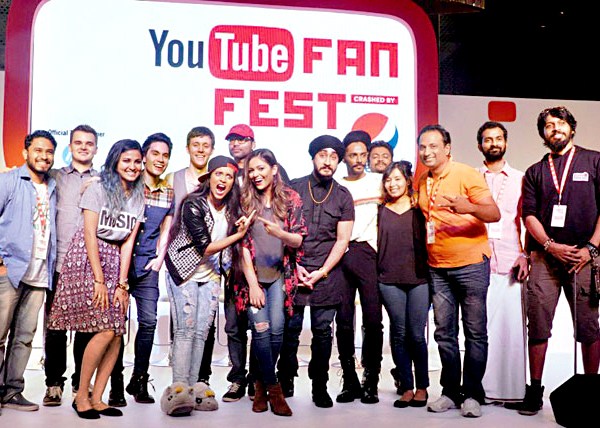 If you have attended any of the above events before, then do let us know your experience in the comments below. We absolutely loved attending them and are very sure that you will too!
Image Credits: NCPA, Mumbai Online, Mid-Day, Travel Whistle, Conservation India, Festival Sherpa, Your Story, Mood Indigo
Latest posts by Vibha Sharma
(see all)