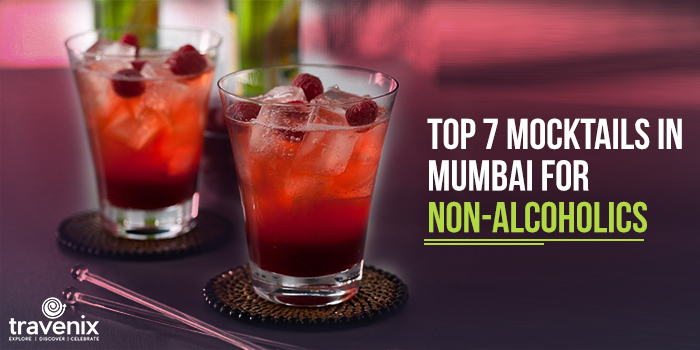 Top 7 Mocktails In Mumbai For Non-Alcoholics
While Mumbai is a great place for those who love partying or drinking, you don't necessarily need to be a drinker to enjoy all the crazy nightlife that this city has to offer. This is because you can get the very same variants of some of the best cocktails in town without the alcohol!
Shake It Up!
While cocktails bring their own charm with them, mocktails are not far behind. All the main ingredients remain the same as cocktails in mocktails with the exception of the alcoholic drinks. While the mocktails won't get you tipsy, they'll definitely take your taste buds on a ride. Let's check the best mocktails of town out!
1. Kiwi, Melon and Jasmine Lemonade – Smoke House Deli
You can find this mocktail at all Smoke House Deli's outlets in town. The fusion of Kiwi, Melon, and Jasmine is a perfect recipe for success. The fruity treat along with the added essence of Jasmine becomes an instant cooler and takes your taste buds on a unique journey. The mocktail itself has pieces of the fruits in it so do keep a spoon handy!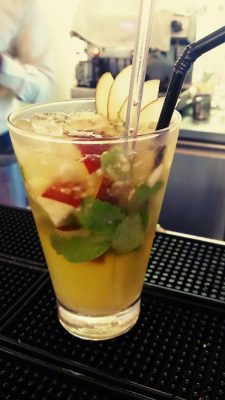 2. Kookai – Moshe's
If you're a fan of kokum juice, you must give this mocktail a shot. It will definitely impress you. The mocktail is made with Kokum, Guava, and Grapes. It has the characteristic sweet and sour flavors of Kokum and Grapes and the added sweetness Guava. Try this drink as a stand-alone or with some other dishes at Moshe's.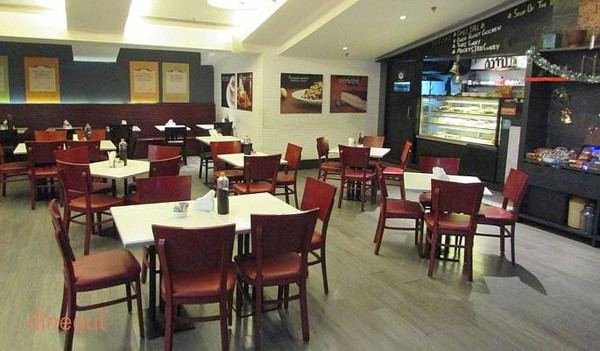 3. Strawberry Margarita – D:OH!
D:OH!'s dishes always make you go D:OH! But their mocktails step up the ante. While they have some crazy mocktails like Orange Mojito and Kokum Spritzer, the Strawberry Mocktail stands out from the rest. It has a very strong flavor of Strawberry that is delightful to experience.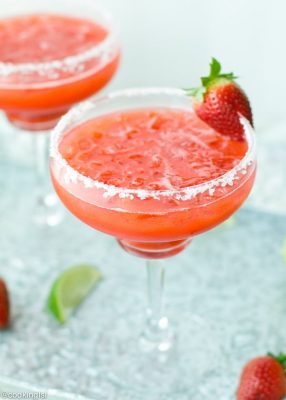 4. Plum Cocktail – Salt Water Cafe
If you're a Plum lover, you will absolutely fall for this mocktail that is served in Salt Water Cafe. Right from the way it is served and its texture to the flavors, this drink is a clear winner. Made with Plums, Peaches, Apples and some amount of Lime juice, this drink has the perfect combination of sweet and sour. It is served in a martini glass which hands it even more visual appeal.

5. TZ Elixir – The Bombay Canteen
This very unique mocktail is a Watermelon based mocktail that has Pomegranate and Starfruit juice added to it for the extra tinge of sweet and sour. This drink is a must-try among all the mocktails that The Bombay Canteen has to offer. It has a bright red shade and looks just like Watermelon juice but is far from it. You must give this one a shot to experience it.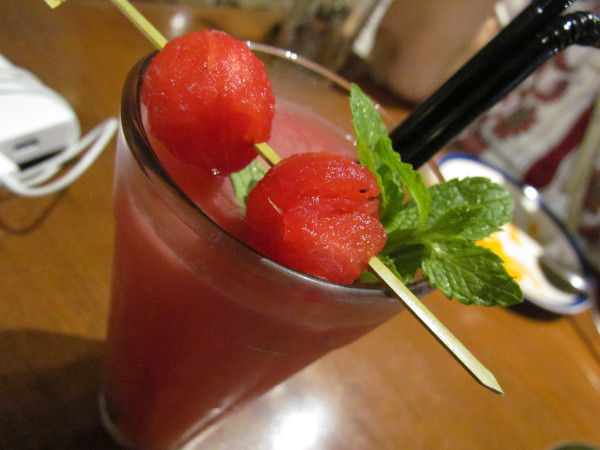 6. Nightingale Cosmopolitan – Gymkhana 91
You may have seen the Cosmopolitan cocktail which is listed among the best cocktails in Mumbai. The Nightingale Cosmopolitan is the mocktail version of this all-time favorite of Mumbaikars. It looks just as alluring as the cocktail and tastes just the same sans the flavor of the vodka and triple sec added to it. You can try this delicious mocktail at Gymkhana 91.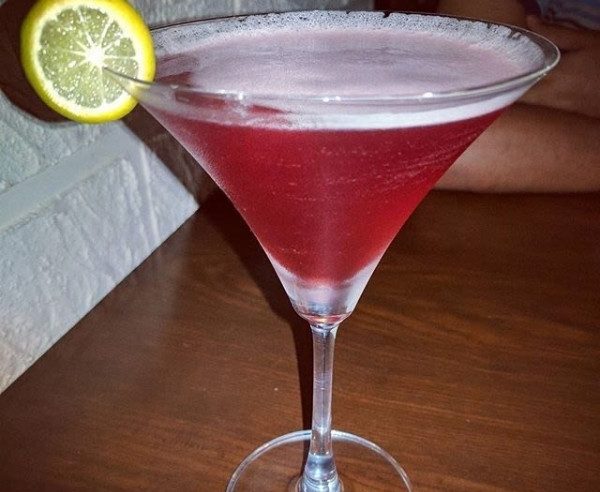 7. Soul Cooler – The Sassy Spoon
When the drink is named Soul Cooler, you can figure out what it would exactly do to you. The cooling mocktail is made from Kokum, Cilantro, Lemon, Soda and Green Chilis! The chilis add a slight spice quotient to the sweet and sour combination of the rest of the ingredients. This is a must-try drink when visiting Sassy Spoon. They really make it well.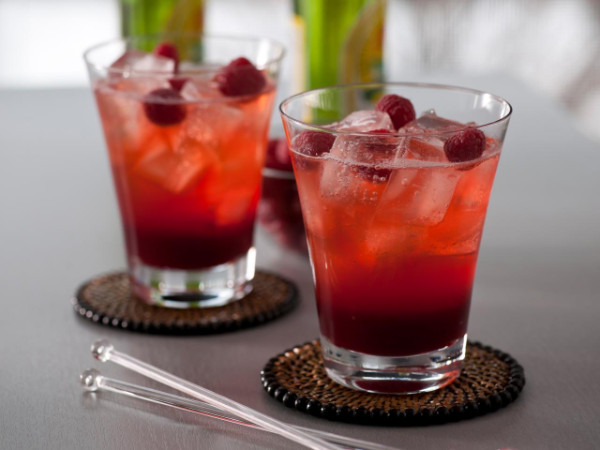 Have you ever tried the above-mentioned mocktails in Mumbai before? If so, do let us know your reviews in the comments section below. If you haven't, go out and give them a shot and do let us know how you liked them!
Image Credits: Dineout, LettuceReview, Cooking LSL, EazyDiner, Yummraj, Liquorsky, Trell

Latest posts by Vibha Sharma
(see all)