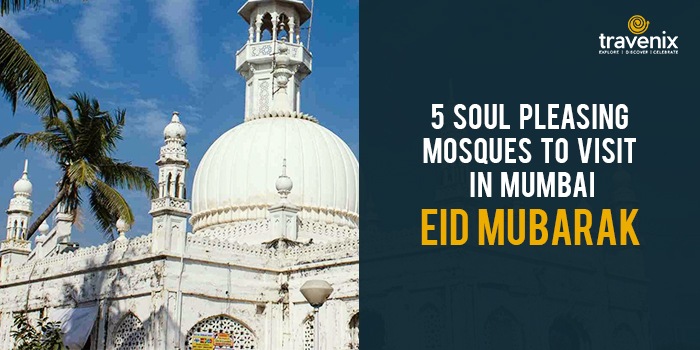 5 Must Visit Mosques Of Mumbai – Eid Mubarak
A weekday morning like this, is what we all need! I am a strong believer of waking up with positive energy which follows us throughout the day. Today, as I sat on my reading chair with a cup of coffee in my hand and mobile phone in the other, I came across some tweets from the year 2018 which made me smile a little wider.
"Mumbai Police gives roses to wish people Eid Mubarak and Tweeple are loving it!"
The post did not just remind me of the generosity residing in the people but also how diverse and secular our country is. I believe, festivals are like thick threads which holds us together and remind us of our roots. We know how every Indian just searches for a reason to celebrate and what is better than celebrating and believing in all the festivals? With every state having its ideal festival, community and language, they still choose to celebrate all. How proud are we? A lot! Though we have faced occasional disputes over religion, cast and states, we always find our way back together. A country with the second largest population, this seems like an everyday problem.
Let's talk about today's auspicious day, Eid-Ul-Fitr, widely celebrated across the country. Consider yourself lucky if you have Muslim neighbors, family friends or chaddi-buddies. Walk in and hog on to the lip-smacking food for which you could trade almost anything. Visiting a mosque today is one of the things you should be doing. These mosques are the sites of wide ranging ancient architecture and heritage.
Experience their culture and traditions closely by visiting these places:
1. Haji Ali Dargah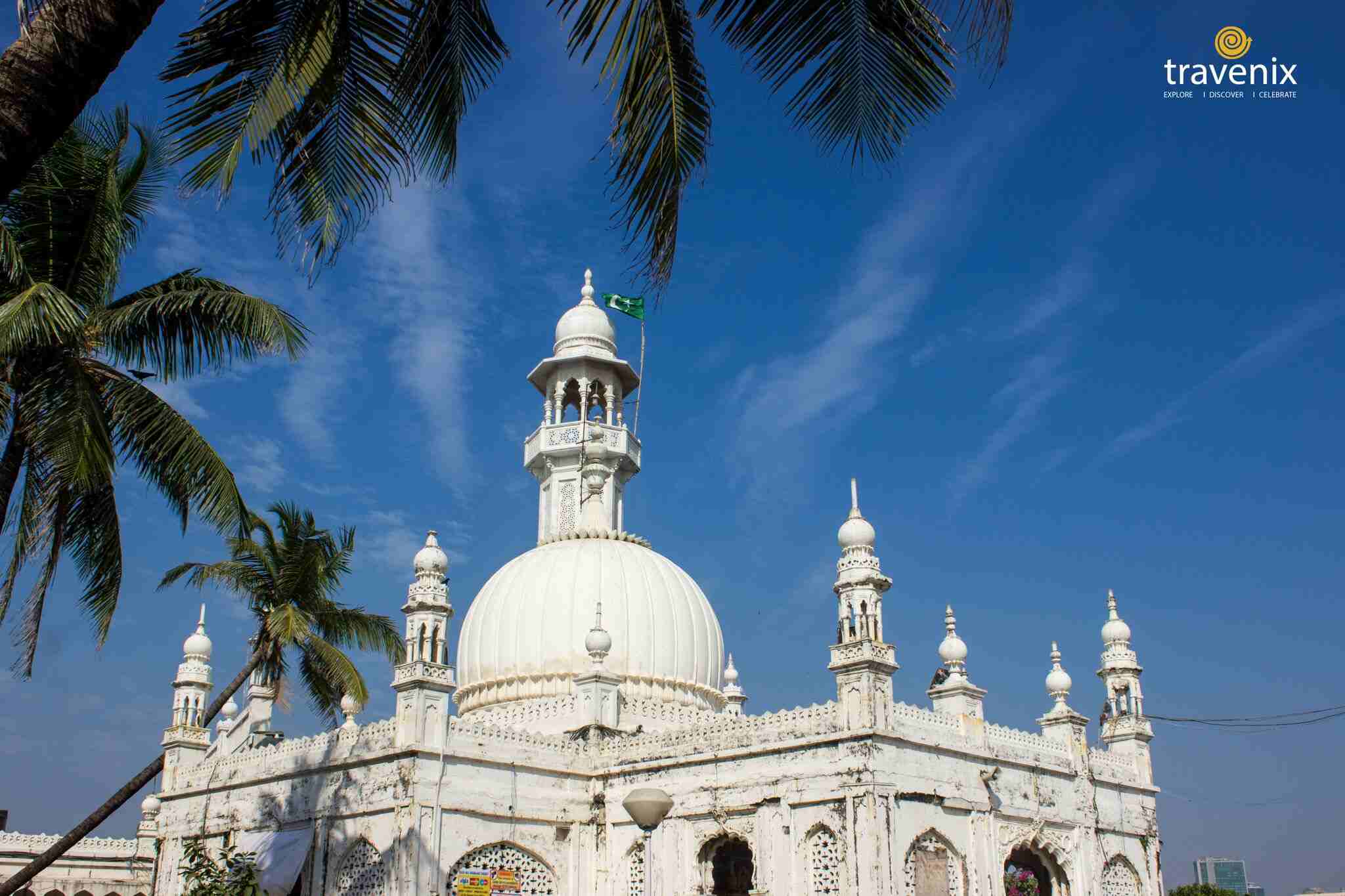 Taking us back in the year 1431, this Indo-Islamic mosque is one of the favorite tourist places in Mumbai. Currently, it is being managed by the Government of Maharashtra. The place consists of the tomb of a saint named Sayed Peer Haji Ali Bukhari, which is located in the middle of the Arabian Sea. A single walk-way that leads to it stretches till the entry and is surrounded by water. Rainy seasons make it impossible to reach the mosque due to its walk-way being submerged in the sea.
a) Location: Dargah Rd, Haji Ali, Mumbai, Maharashtra
b) Visiting hours: 5:30AM to 10:00PM
c) Entry Fees: No entry fees
Accessible on all days and occasions.
d) Nearest Railway Station: Mahalakshmi railway station, Mumbai Central Station and       Byculla railway station
e) By road: Book a cab or hop on the bus
Remember: Avoid going inside with dresses above knee length.
2. Mahim Dargah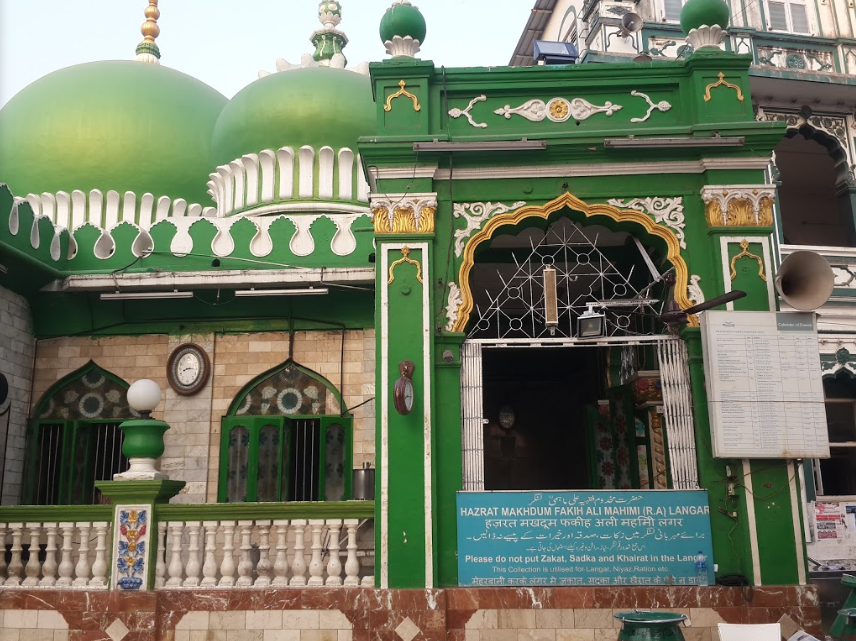 The mosque is famous for hosting Qawwali evenings every Thursday. The session starts after the prayer around 7:00PM and lasts till 10:00PM. Earlier, they used to continue and surround the mosque's air with Qawwali until early mornings. Everyone who walks in and sits for the session, walks out humming. Bollywood has also adopted many Qawwalis in their movies, making them famous worldwide. The mosque houses the tomb of Makhdoom Ali Mahimi Shafi'i, who was buried in the year 1431.
a) Location: AS Gaya Marg, Wanjawadi, Mahim West, Mahim shareef, Mumbai, Maharashtra 400016
b) Visiting hours: 6:00AM to 11:00PM
c) Entry Fees: No entry fees
Accessible on all days and occasions.
d) Nearest Station: Mahim, Mahim Machhimar Nagar and Mahim Junction.
e) By road: Book a cab or hop on the bus
3. Jama Masjid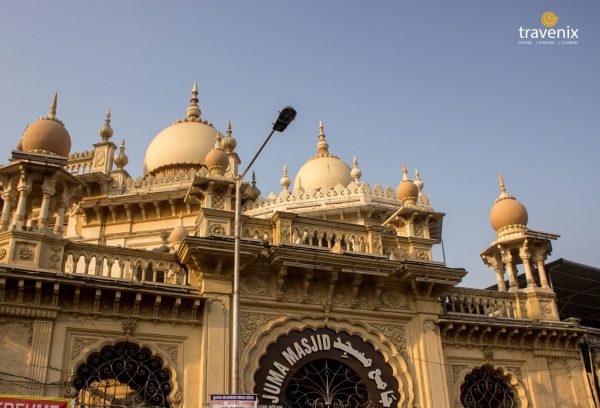 The architecture is breathtaking even after being destroyed in the year 1770 by the British. With beautiful marble work, long-lasting history and strong historic significance, I am sure you will not want to miss this place! It is considered as one of the largest and oldest mosques in Mumbai. The place is exceptionally crowded on Fridays for Namaz, a holy day for Islamic community. It is located near Crawford market, which is one of the most visited markets for retailers. They also provide goods at manufacturing cost. From pets to tissues, the market has it all. Prayers and shopping, what a combo!
a) Location: Jama Masjid Building, Nagdevi St, Lohar Chawl, Kalbadevi, Mumbai, Maharashtra 400003
b) Timings: 6:00AM to 8:00PM
c) Accessible on all days and occasions.
 d) Entry fees: No entry fees
Nearest Railway Station: Mumbai Central
e) By Road: Book a cab or hop on the bus
Reminder: It is recommended to enquiry regarding the entry of women in the mosque.
4. Bandra Grand Mosque: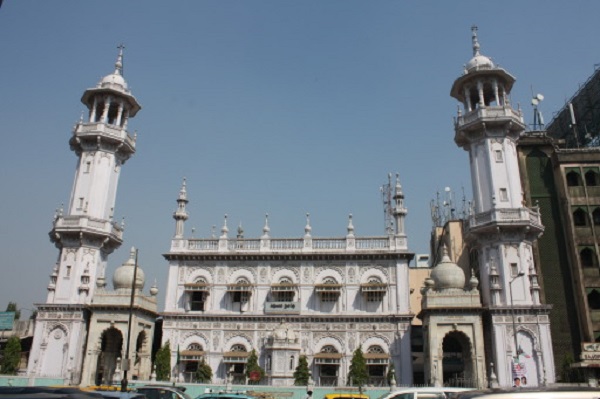 Located near a suburban railway station Bandra, it is the busiest mosque of all. With lots of chatter surrounding it and 5 times of Salaah, it leaves a memory in all the nearby tourists and residents. The mosque is large enough to accommodate hundreds of worshippers on an everyday basis. Every Friday, there are brief lectures held, which are followed by Tashkil.  
a) Location: SV Road, Bandra, Mumbai
b) Timings: 9:00AM to 10PM from Saturdays to Thursdays
They are closed on Fridays
c) Entry Fees: No entry fees
d) Nearest Station: Bandra Railway station
e) By Road: Book a cab or hop on the bus
5. Minara Mosque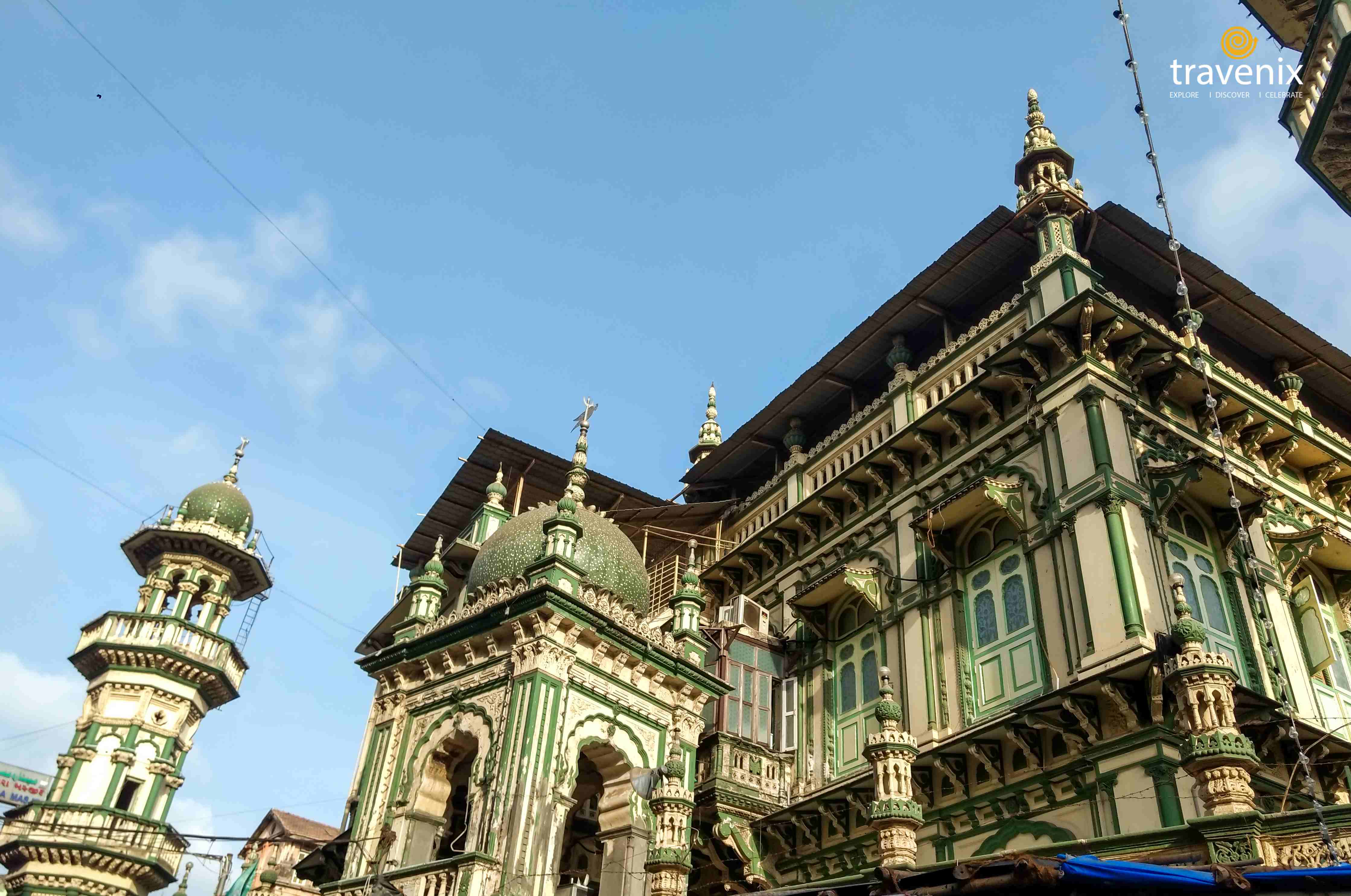 This iconic structure is located near Mohammed Ali Road. The mosque is a famous landmark for Mumbaikars. It has inspired other mosques and has successfully raised the bar for contributing in the society by switching to solar power. The place comes to life in the evening with stalls serving chilled firnis, hot kebabs and what not. Besides this place, other streets in Jogeshwari, Bandra, Mahim and Bohri Mohalla are also a delight to non-vegetarians.
a) Location: Minara Masjid, Mohammed Ali Rd, Pydhonie, Mandvi, Mumbai, Maharashtra 400003
b) Visiting hours: 6:00AM to 11:00PM
c) Entry Fees: No entry fees
Accessible on all days and occasions.
d) Nearest Station: Churchgate, Grant Road, Charni Road and Marine Lines Railway station
e) By Road: Book a cab or hop on the bus
These places hold religious value and history like every other heritage place. The deeper we dig, the more we fall in love with these places. Most of them are located in the heart of the city and should be on your to-visit list for the month of Ramzan. Admire the historical architecture, scripts and much more with long Qawwali nights, speeches and breezes. Experience this festival like never before.
Image credits: mouthshut and mumbaimylove
[print_gllr id=12191]
Latest posts by Vibha Sharma
(see all)