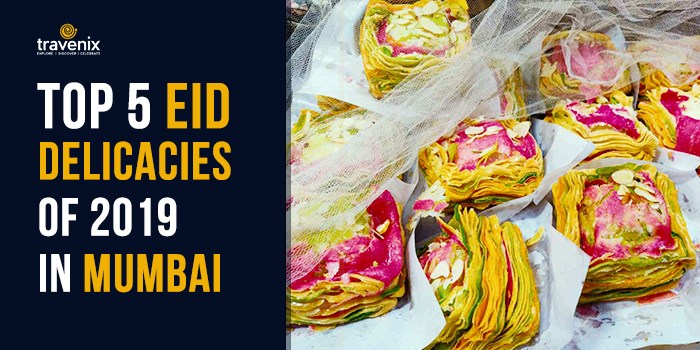 Top 5 Eid Specific Desserts To Try At Mohammad Ali Road, Mumbai
When Eid is just around the corner, what comes to one's mind is the palatable food, and especially sweets. The seasonal desserts have their own role to play on the day of Eid. The cacophonic lanes of the Mohammed Ali Road are bustling with food aficionados during the month of Ramadan and on the day of Eid. The streets are replete with a choice of sweets ranging from Mawa Jalebi to Kesar and Mango Phirni.
Keeping the month of Ramadan and Eid in mind, Travenix presents the various mouth-watering sweet dishes that you, dear reader, just shouldn't miss!
Here are the most tempting Eid Special Sweets.
1. Malai Khaja
Layered, flaky and crisp with a mava and dry fruit stuffing, Malai Khaja is an all-time favourite traditional sweet. The sugar syrup gives it a mild sweet taste that sticks to your taste buds and heart at once! Milk, sugar, kova and maida are the main ingredients of this sweet dish. This royal and elegant Indian dessert is also known as Mawa Khaja in some regions and religions.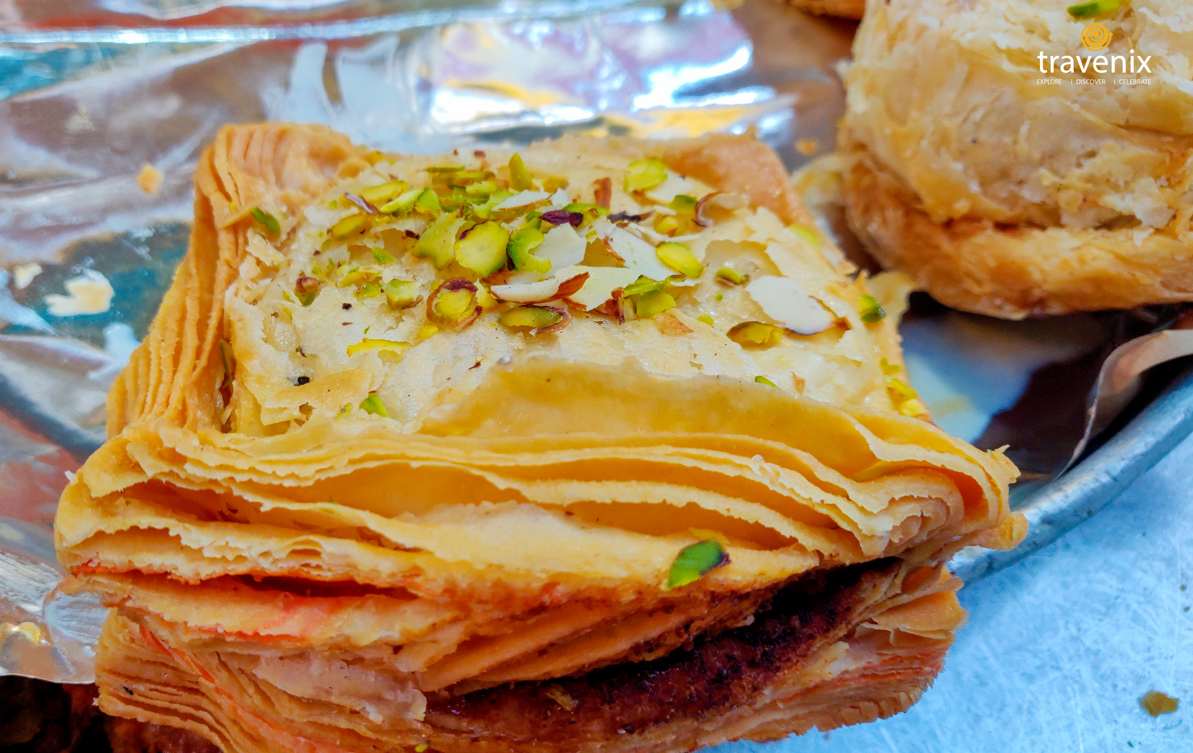 2. Malpua
Malpua is a traditional North Indian sweet, and are basically soft, fluffy and crisp pancakes which are deep fried with raisins and coated with sugar syrup. It is a combination of various high-quality ingredients like sugar, baking powder, condensed milk, flour, and saffron strands. Garnished with pistachios, Malpua is savored widely for its exquisite taste. These are either served with rabri or thickened sweetened milk.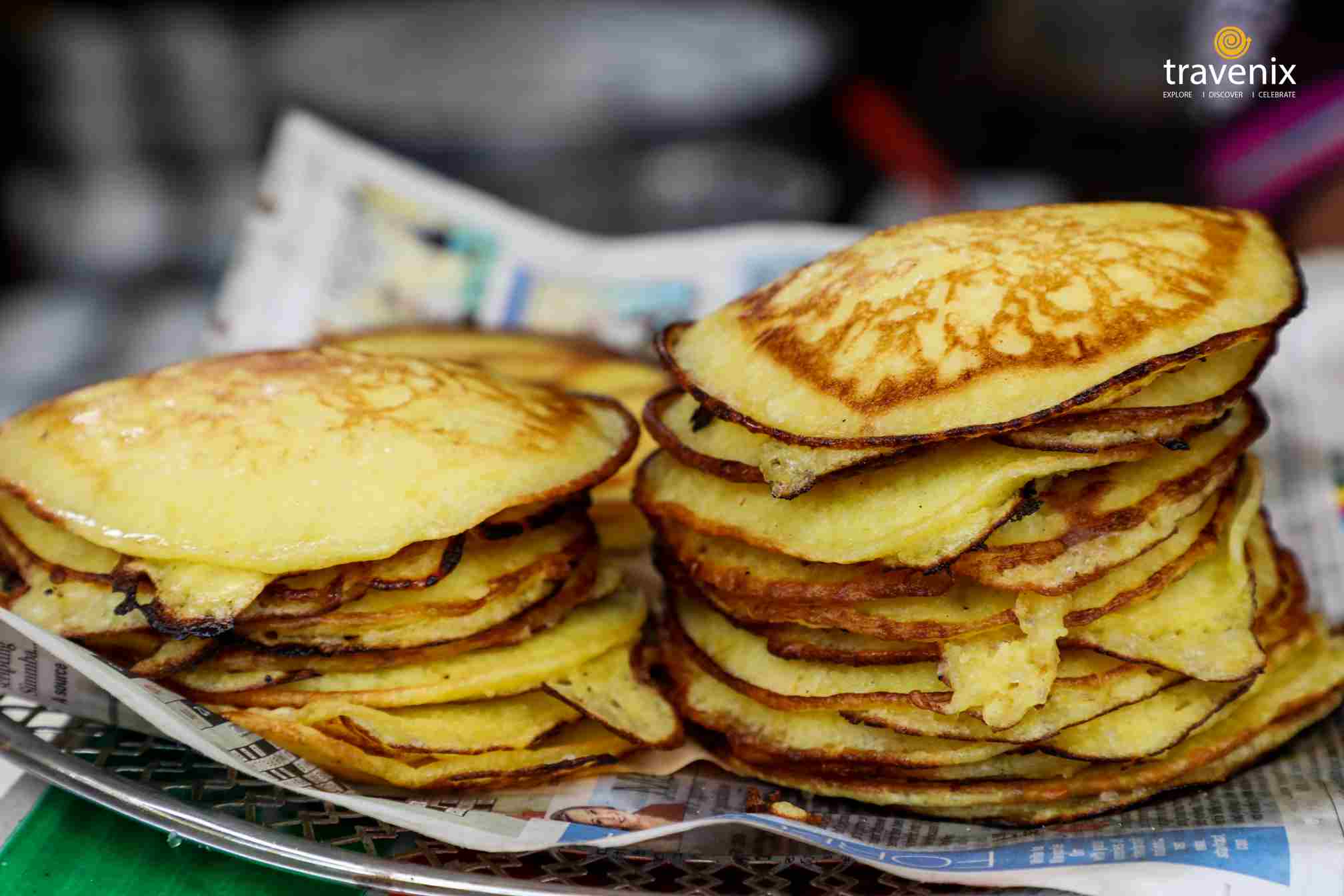 3. Phirni
This is a North Indian rice-based milk pudding that is must have on festive and celebratory occasions, especially Ramadan and Eid; and is believed to be the influence of the Mughal invasions to India. It contains full cream milk, fine grain basmati rice and sugar as its main ingredients; along with cardamom powder and saffron as flavoring agents. It is beautifully decorated with Pistachios on top and is served cold in an earthen pot.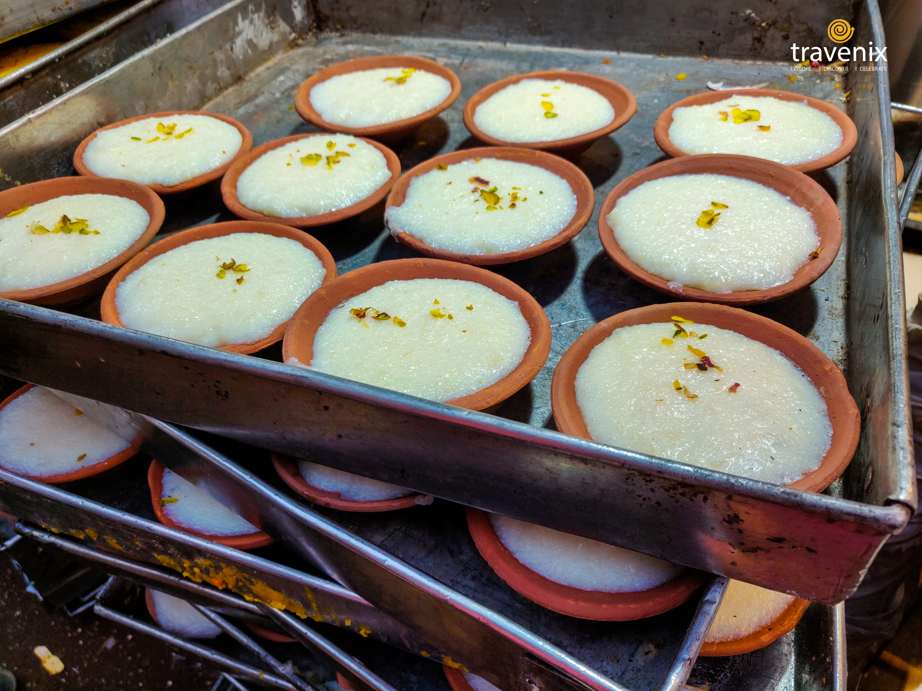 4. Mawa Jalebi
If we think of Jalebis, we imagine a picture of a deep fried orange coil dipped in sugar syrup. Well, that's correct, but Mawa Jalebi is just above this state of jalebi. It is made with fermented batter which is made by mixing khoya, arrowroot, and other nuts. The batter is swirled and deep fried until it turns into dark colored jalebi. Each bite of the dish is sheer bliss and the jalebis are perfectly juicy, succulent and milky in taste.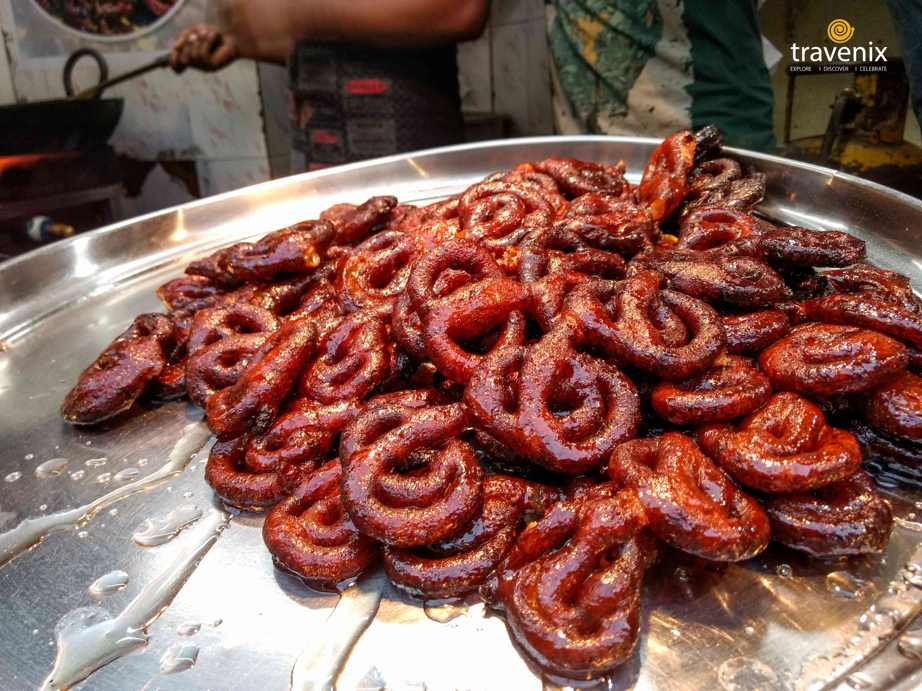 5. Sandan
This traditional Maharashtrian sweet dish is prepared from rice. The dish is fluffy in its texture and looks like an idli with shaved pista on top. The batter is poured into a stainless steel mould and is placed in a steel drum to steam. This light and fluffy sweet dish is served with a gooey, sticky sauce made out of water and rice.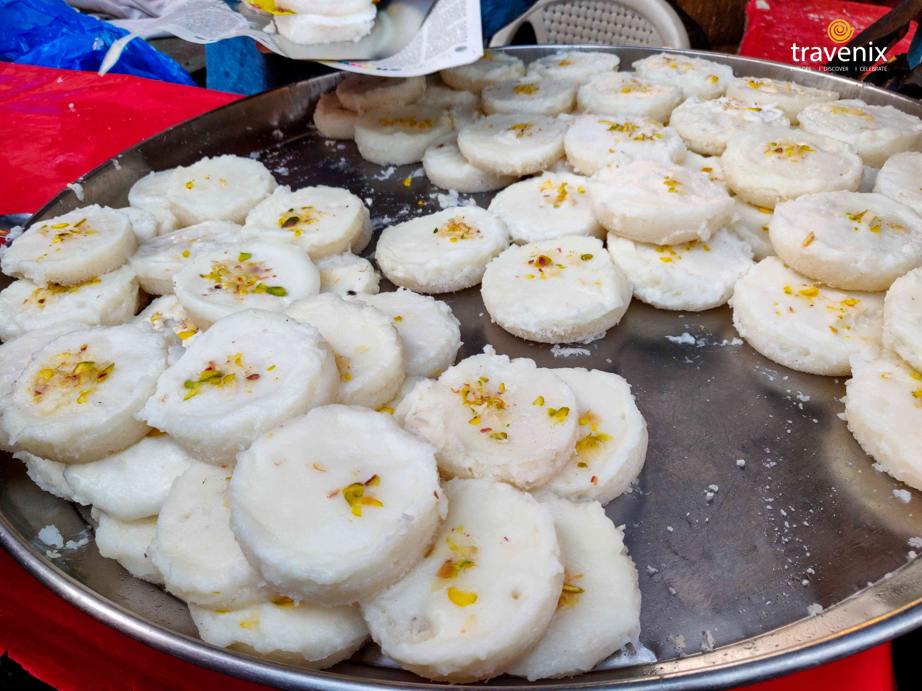 Final Thoughts
Every year Eid is celebrated with great joy and enthusiasm among the Muslim community. If you are in Mumbai during Ramadan or Eid, you should head out to Mohammad Ali Road, which is one of the most iconic lanes of the city and is popular exclusively for its wide range of food and sweets.
Latest posts by Vibha Sharma
(see all)