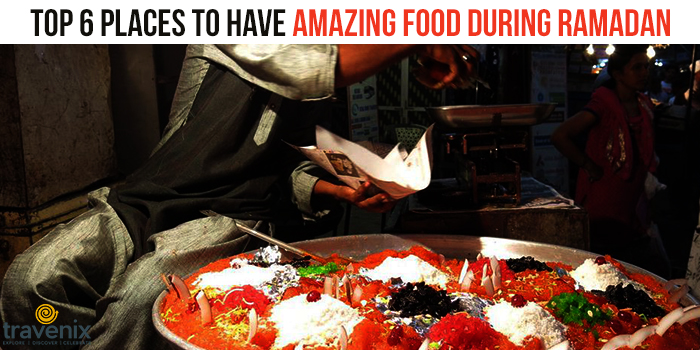 Top 6 Places To Have Amazing Food During Ramadan In Mumbai
The month of Ramadan holds fasting at its core, but after sunset when it is meal time, there is a feast like you'd never have seen before. Staying true to its reputation of being every foodie's heaven, Mumbai has a lot of street food joints offering everything from chicken shawarmas and tikkas to mawa jalebis and phirnis in the run-up to Eid.
If you want to experience iftaari in its full glory, you should check head to Mohammed Ali Khau Galli, Bohari Mohalla, and other such Ramadan special street markets. We've rounded up all of them for you so you can go on an eating spree and enjoy the celebrations to their fullest.
1. Mohammed Ali Road Khau Galli
Mohammed Ali Road Khau Galli is lined up with street food stalls throughout the day, but post 7.30pm, when everyone breaks their fast during Ramadan, it transforms into a bustling paradise for foodies. The gorgeous Minara Masjid twinkles with lights in its backdrop, and right after the prayers, everyone heads to this khau galli to hog.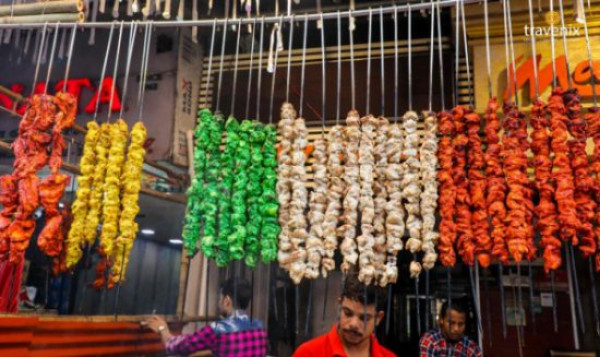 It can get really crowded, but it's absolutely worth plowing your way out to get a taste of some lip-smacking Nalli Nihari, Malpuas, phirnis, chicken tikkas and more. For those who aren't faint-hearted and are ready to experiment, you can also try out zubaan shorba (goat tongue soup), paya (goat trotters' soup), Bheja Fry (goat brain) and other such unusual dishes.
Where: Mohammed Ali Road, South Mumbai
2. Bohari Mohalla
Just like in traditional Bohari meals, during iftaar, streets at Bohari Mohalla and Bhendi Bazaar are lined with communal tables where people can feast together. The food fare begins after sunset and goes on till midnight. Noor Mohammed's Nalli Nihari and India Hotels' tawa gurda and Pakistani style chicken rolls have been recommended by most foodies who have explored Bohari Mohalla during Ramadan.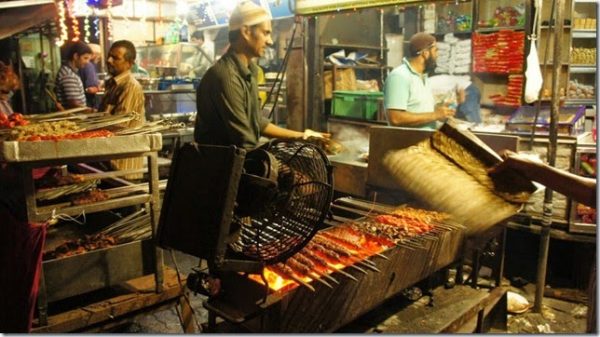 Along with this, the area is also home to the iconic 100-year old eatery, 12 Surti Handi.  They serve a special Iranian dish which has 12 different handis with a stew. Each one has a different part of goat cooked in it. They use a traditional method of slow cooking to make the mutton; so it's a lot more flavorful than the one that you get at your average restaurant. Haji Tikkas and Taj Ice-cream are the other eateries in the area that are thronged by people for their amazing food.
Where: Kumbharwada
3. The Bohari Kitchen
The Dawoodi Bohari community believes in sharing meals with all of their family members. So, traditionally they get together to eat from a single large platter kept in the center. The Bohari Kitchen is your go-to place to get an experience of this unique meal.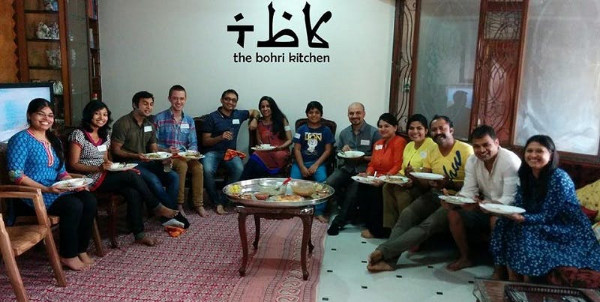 Started by Munaf Kapadia, the idea behind this kitchen is to give people an experience of authentic home-cooked Bohari meals. It is an experimental lunch concept where Kapadia and his family invite home around 20-25 guests over for delectable 6-7 course meals. They have special Ramadan events happening on weekends, so you can go check for reservations from their website or give them a call.
Where: Colaba, Worli, Lower Parel
4. Jaffer Bhai's Delhi Durbar
Jaffer Bhai's Delhi Darbar has been ruling the culinary landscape in Mumbai with its legendary biryanis since 1973. During Ramadan, biryanis take a backseat and their festive special Haleem takes the limelight.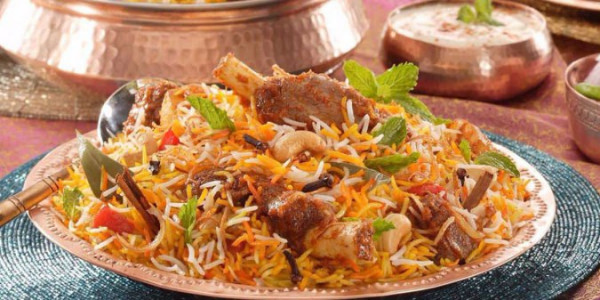 A popular dish across the Middle East and Central Asia, Haleem has a lot of different variations from the ingredients to the way it is cooked. The one at Jaffer Bhai's Delhi Durbar consists of wheat, meat, and lentils. Preparation and cooking this dish takes almost eight hours!
Where: Marine Lines, Mahim, Grant Road, Jogeshwari, Mohammed Ali Road, Vashi
5. Jogeshwari Food Street
During the month of Ramadan, you'll find the area near Jogeshwari Station buzzing with food stalls. Hop from stall to stall to get a little bit of everything that's delicious there. A1 eatery has the juiciest of meat cutlets and naans, while Farid Seekh Kebabs is a must-visit place for everyone who loves kebabs that melt right in your mouth.

Hyderabadi Badami Haleem sells its slow-cooked spicy haleem by the kilo that sells like hot cakes during iftaari. JJ Jalebi and Makhdoomi Darbar are where you'll get a fix for your sweet tooth. Try out some delicious halwa, mawa jalebis, rabdi malpua and more there.
Where: Lane opposite Boston restaurant, Near Jogeshwari railway station
6. The Thal' Co
A relatively new entrant in the restaurant scene, The Thal' Co has the same concept as The Bohri Kitchen, but instead of going to the host's home, this one is at a fine-dine restaurant.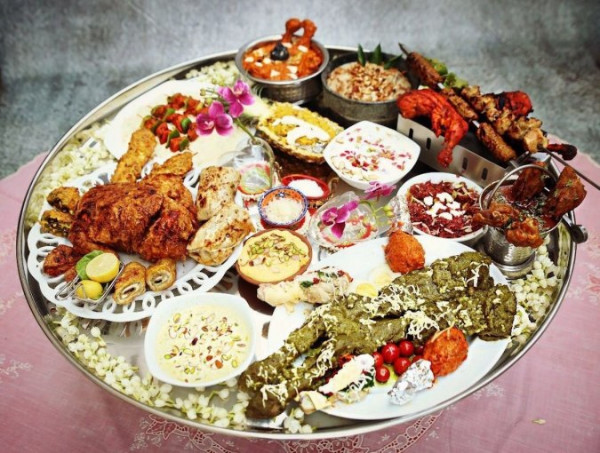 While the Bohari Thaal will let you have an authentic experience, if you feel your little appetite can't handle kebabs, biryanis, and desserts all at once, you can do for their a la carte menu too. Nalli Nihari, Seekh Kebabs, Mutton Biryani, Beda Roti, Shahi Tukda, and Foil Chicken are some of the recommended dishes there.
Where: Pooja Apartments, Ground Floor, Chinchpokli Road, Off Hill Road, Hill Road, Bandra West
Where are you going to feast at in Mumbai this Ramadan? Do share your experiences in the comments section below.
Image Credits: YourStory, The Quint, Zomato, DesiDakaar.com, finelychopped
Latest posts by Vibha Sharma
(see all)