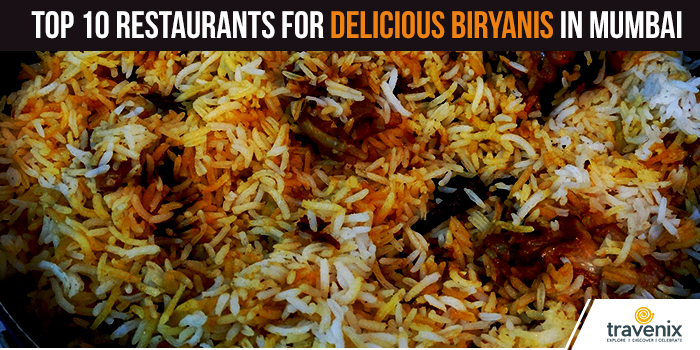 Top 10 Restaurants For Delicious Biryanis In Mumbai
Biryani is a dish that unites different regions of our country. Be it North India or South India, each region has its own spin on it. From the famous Hyderabadi Biryani to the local favorite Bombay Biryani, Mumbai's restaurants have the best of different kinds of biryanis. This Ramzan break your fast with some of the best biryanis in Mumbai.
Let The Feast Begin
For a biryani lover, the whole experience of eating a biryani isn't just limited to its taste. It extends to its aroma too. A lot of strong spices go into its making, so it gives it a wonderful aroma. You can smell a good biryani long before it makes it your plate! For the most delicious and aromatic biryanis in Mumbai, check out our best picks.
1. Jaffer Bhai's Delhi Darbar
Jaffer Bhai's Delhi Darbar has been ruling the culinary landscape in Mumbai with its legendary biryanis since 1973. Though Mughlai cuisine dominates their menu, they have some seafood dishes as well. But their biryanis take all the limelight. Their Chicken Tikka Biryani, Egg Biryani  and Prawns Biryani are highly recommended.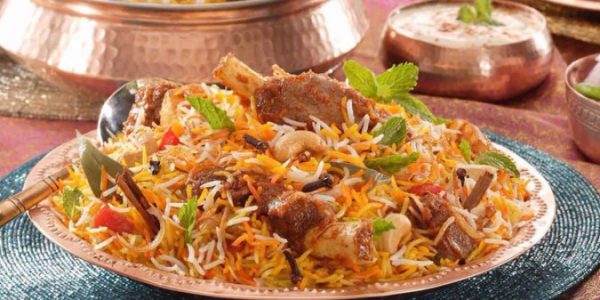 Where: Marine Lines, Mahim, Grant Road, Jogeshwari, Mohammed Ali Road, Vashi
2. Zaffran
Zaffran's special Murgh Biryani and Gosht Biryani are the stuff of legends. They're full of flavor and keep you craving for more. Zaffran has been there in Mumbai since 2003 and has expanded a lot since then. But their quality and taste have stayed consistent over the years.Some of their branches also give a special discount to ladies on Thursdays; so make sure you make plans with your gang of gal pals on that day.
Where: Malad, Lower Parel, Andheri, Ghatkopar, Kandivali, Vashi, Bandra
3. Hyderabad Xpress
Hyderabad Xpress should be at the top of your list when you are craving for delicious Hyderabadi Biryani but don't have much the budget for a fancy restaurant. They have more than 10 different biryani varieties, all of which are reasonably priced. You can finish off a whole meal in under Rs 200 there!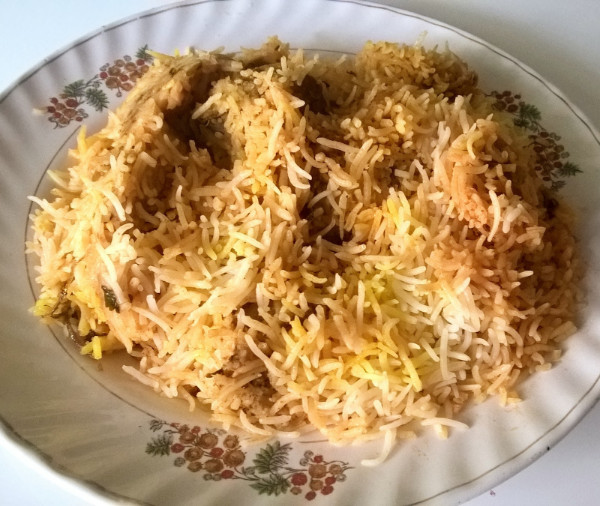 Where: Near Lotus Pump, New Link Road, Oshiwara, Andheri West
4. Persian Darbar
Persian Darbar is a paradise for lovers of Mughlai cuisine. From Butter Chicken to Raan Biryani and Chicken Shawarma, there is a lot to try out there. If you're up for a heavy meal, go for their mighty Murgh Platter; it is absolutely delicious!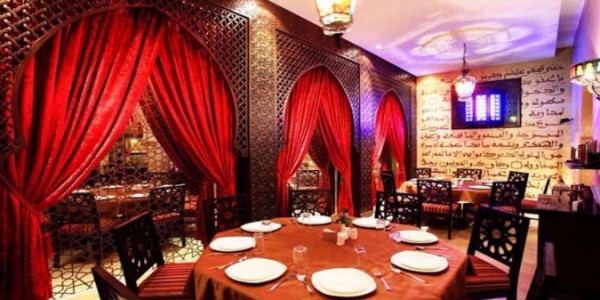 Where: Byculla, Marol, Kurla, Bandra
5. Biryani Barbecue Chinese
The name of this restaurant says all that's on their menu. While Mughlai tawa handi and Chinese Hakka Noodles are quite popular there, we would vouch for their biryanis. With more than 20 different varieties to choose from, placing the order may get slightly confusing.So know that their Chicken Dum Biryani and Mutton Biryani are absolutely delectable. Biryani Barbecue Chinese is an initiative by Borivali Biryani House, another place that biryani lovers must visit.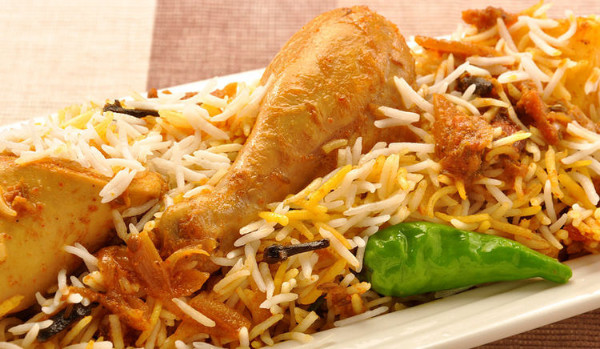 Where: Shraddha Heights, Babhai Naka, Opposite Kam Dhenu Building, Borivali West
6. Bombay Biryani
For a place called Bombay Biryani, it is slightly surprising that their most best biryani is easily the Hyderabadi Biryani. But who's complaining? They even have large family pack biryanis,; so the next time you have an office party or a family gathering, your dinner will be absolutely sorted!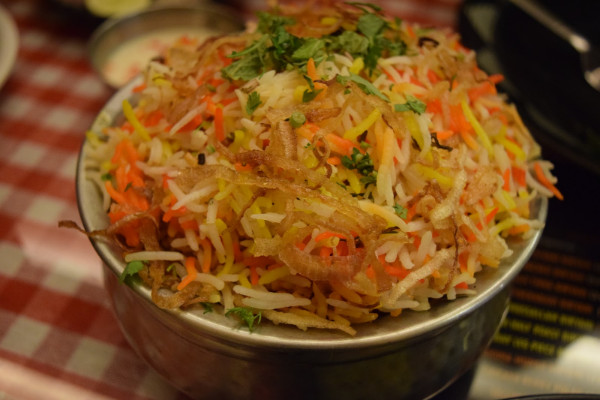 Where: Bandra West, 4 Bungalows
7. Noor Mohammedi Hotel
Noor Mohammedi Hotel has been standing strong since almost a century. Though they only have two biryani varieties, it is absolutely worth trying. This restaurant has another special dish too that is called 'Sanju Baba Chicken'. Bollywood star Sanjay Dutt himself suggested the recipe for this one!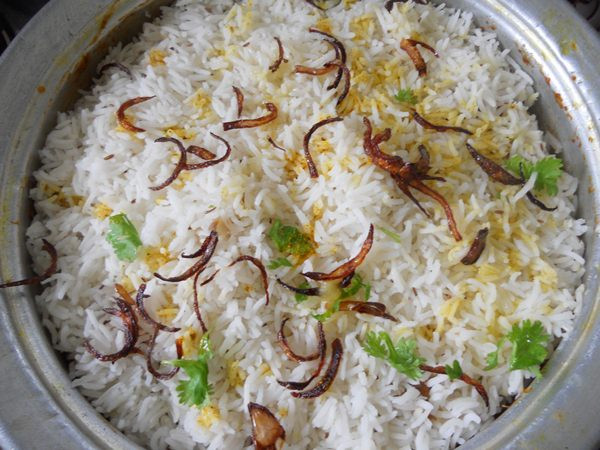 Where: 179, Wazir Building, Abdul Hakim Chowk, Bhendi Bazar, Near, Mohammad Ali Road
8. Cafe Noorani
Cafe Noorani has been a favorite of SoBo residents when they are craving for some authentic Nawabi style biryani. The place doesn't have anything special to mention when it comes to ambiance; it's only the food that draws all the crowd. Surmai Biryani, Fish Tikka Biryani and Chicken Tikka Biryani are the popular biryanis there.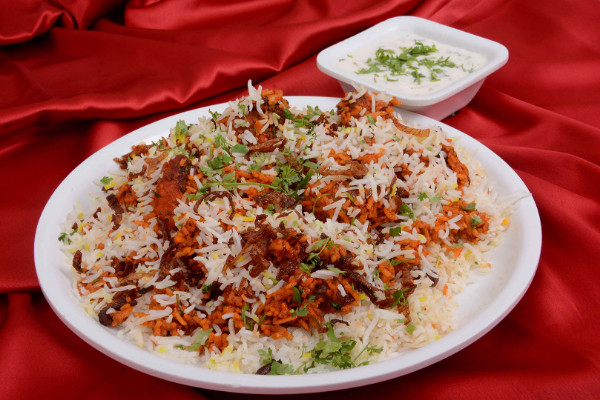 Where: Bandra, Tardeo
9. Biryani By Kilo
If you're always complaining about the meagre portion sizes at other restaurants, Biryani By Kilo is for you. This home-delivery kitchen promises to take your taste buds back to the times of Nawabs and Nizams with its slow cooked biryanis. They even deliver it just the way it is cooked — inside an earthen pot. They even give you the traditional aanch or candle to heat up the biryani.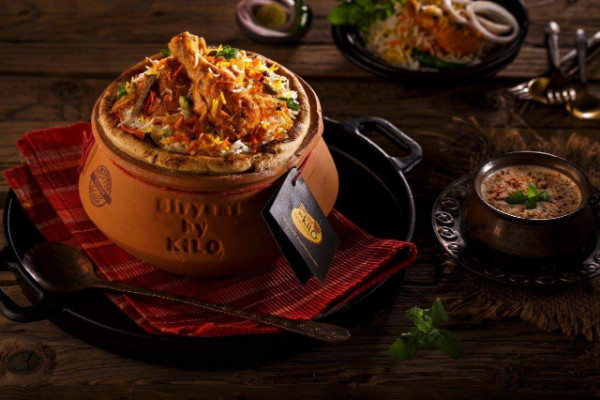 Where: Shabbir Niwas, Mahakali Caves Road, Andheri East, Mahakali
10. Lucky Biryani
For more than a decade, Lucky Biryani has impressed Mumbaikars with their authentic biryanis. A lot of places try to load biryanis with condiments and spices to enhance the overall flavor. But Lucky Biryani knows that the key to a good biryani is the right amount of balance between them. Their biryani balances all the flavors harmoniously.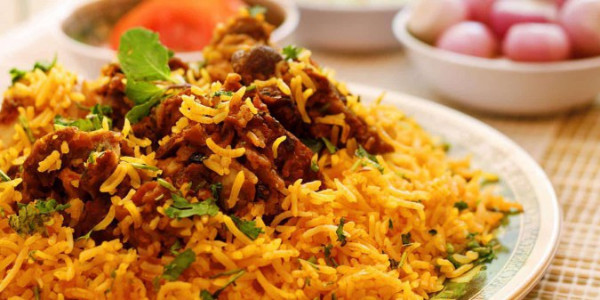 Where: 4 & 5, A Wing, Vaibhav Palace, Malad Andheri Link Road, Oshiwara, Andheri West
Do you know of any other places that serve amazing biryanis in Mumbai? Do give us your reviews and suggestions in the comments section below.
Image Credits: Rainingfood, Dine Out, Just Dial, The Hungry Cancerian, Eazy Diner, Food Punters, wearegurus.com, cafenoorani.com, Zomato

Latest posts by Vibha Sharma
(see all)