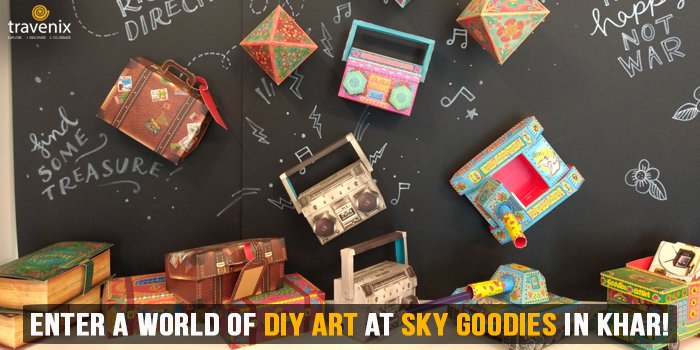 Enter A World Of DIY Art At Sky Goodies In Khar!
In a time when people are moving towards a digital world, one shop in the bylanes of Chuim Village in Khar is taking people towards traditional art forms, but with a twist. The brainchild of Amit and Misha Gudibanda, Sky Goodies is making great waves in the art industry. The unique aspect? They have DIY paper craft kits with some really cool designs!
Bring Out The Art Lover In You
The duo started Sky Goodies out of their passion for creating something that was both fun and engaging for the people using their products. They wanted to make something that created real value for the users. They believe that DIY kits and other handmade gifts evoke a different sort of emotional attachment as compared to the mass-manufactured gift items.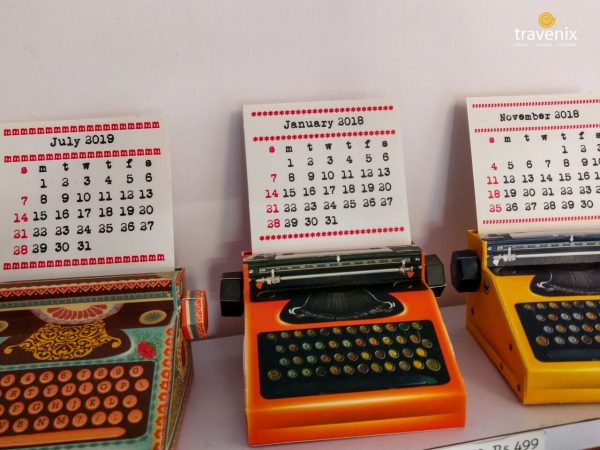 The moment you enter this shop, you'll be greeted with hundreds of colorful lamps, calendars, mini-rickshaws, trucks, cameras and what not! You'll enter a totally different world of DIY art here and get lost in it instantly. Each of their products is carefully designed, right from choosing the colors and designs to setting the folding patterns, so that you can have the finest experience possible when working with it to build your very own mini-rickshaw or tank!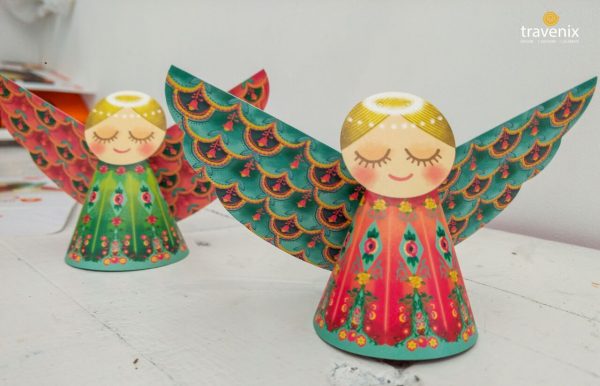 Be prepared to get blown away by the sheer variety of products that they have on offer and the unique designs of each of them. The do-it-yourself element of their products gives you the opportunity to connect with the product itself and completing the steps to get the final model gives a different sort of satisfaction too.
Folding and creating the final model may seem like a difficult task but it's not as tough as it may seem; it is actually very easy and a fun activity at the same time too! All you need to do is fold the paper as instructed along the creases and use glue to stick it; it's that simple! All their kits are pre-cut and pre-creased to make the whole process extremely easy for you to implement.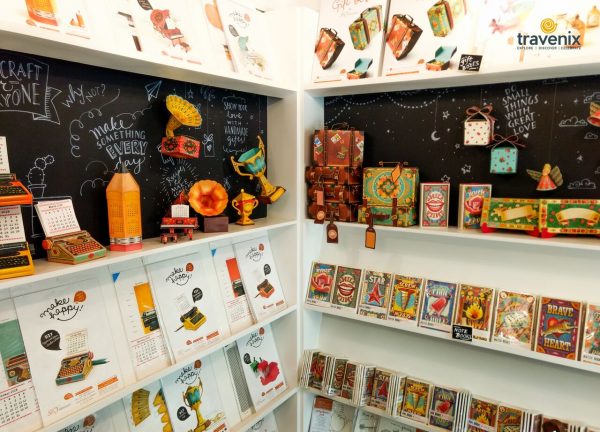 Some of their most unique products include pen holders in the form of tanks, business card holders that double up as matchboxes, watering can-shaped pen holders, and matchbox themed books. The main motive behind designing each product is not only to make it attractive to the eye but to give it some utility too. The founders wanted their products to be useful for the people purchasing them and not just showpieces.
They also have a wide range of calendars which come in different designs. You could choose to purchase a huge yellow pencil with a calendar for 2018 and 2019 printed on it, or maybe an elegant mini-piano that doubles up as a calendar too! Typewriter lovers will absolutely love their mini-typewriter calendars.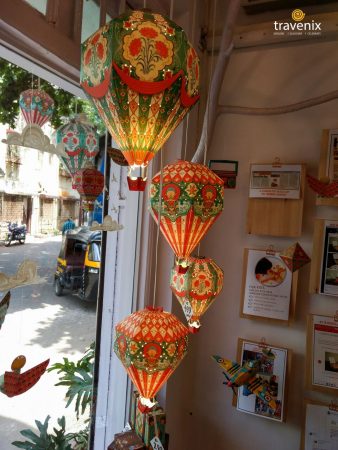 Do check out their amazing range of hot-air balloon lanterns that can light up your home in an elegant manner. Apart from the regular products, they even specially design products for corporate clients. Their past projects include an entire range of goodies for Ashok Leyland and Akamai Technologies. They've even collaborated with Mattel to create special DIY kits for Barbie kitchen that go out along with Barbie dolls. So, if you've got sufficient order quantity and want your very own designs to be implemented by them, they do that as well!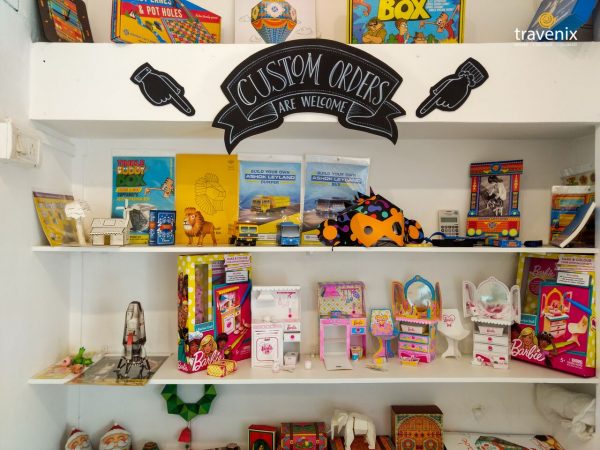 If you're looking for some cool invites for your birthday party, anniversary, wedding, or even Christmas and New Year greetings, they have special e-cards which can be customized online on their website and can easily be downloaded for printing or to be shared on WhatsApp! And guess what? They are all available for free!
You can find them at Ground Floor, Bungalow No. 29, Chuim Village Rd, Khar West, Mumbai, Maharashtra 400052
If you don't feel like going all the way to their shop, you can simply go to their website and order your favorite DIY kit and get it delivered to your doorstep. If your order is above Rs. 2000, they even do the delivery for free. Moreover, they deliver these kits all over the world. Check them out now and enter a world of DIY paper-craft!
Latest posts by Vibha Sharma
(see all)