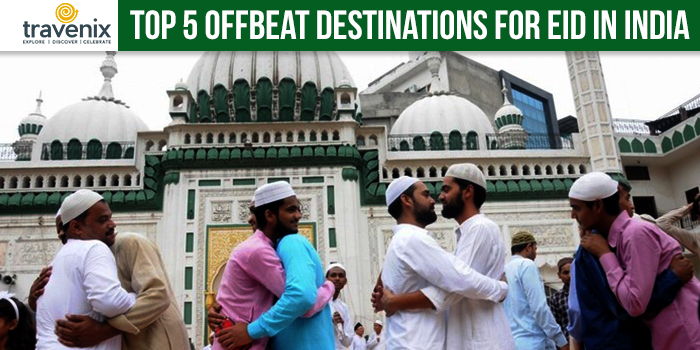 Top 5 Offbeat Destinations For Eid In India
The holy month of Ramadan brings with it elaborate Iftar meals, night prayers, and a festive mood all around. For the curious traveler who wants to experience and witness the celebration in its full glory, we've rounded up some offbeat destinations in India where Eid is celebrated with great enthusiasm.
Ramadan Celebrations Await You
If you're in Mumbai, the best place to witness the Ramadan celebrations in full swing has to be the Mohammed Ali Khau Galli. From Arabian chicken shawarmas to phirnis and mawa jalebis, there is a lot you can gorge on at this late-night food street. But for those planning to use the holiday weekend to go for a short trip, here is a list of places you should consider going to, for a fun-filled Eid celebration.
1. Ajmer
Ajmer's Sufi shrine or Ajmer Sharif Dargah, dedicated to Khwaja Moinuddin Chisti, a revered saint, becomes the epicenter of celebration for the whole city during the month of Ramadan. The shrine is renowned for its beautiful architecture and some locals believe that no prayer or wish goes unanswered there.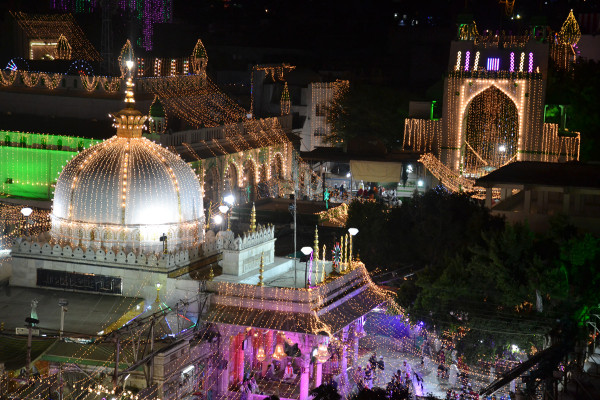 During Eid, a special enclosure is opened. Called Janaati Darwaza, it is believed that if you walk seven times through the door, you will reserve a place for yourself in heaven. In the evening, you can enjoy some mesmerizing Sufi music as well as folk dance performances at the dargah.  The 12th-century Adhai-din-ka-jhonpra mosque is another tourist attraction that shouldn't be missed during Eid.
2. Hyderabad
Hyderabad's famous Hyderabadi Haleem is the big draw for those looking to go on a food trail. It is available only during the holy month of Ramadan, hence it reigns supreme among all the Ramadan special dishes. The lane leading up to the iconic Charminar turns into every foodie's dream at night.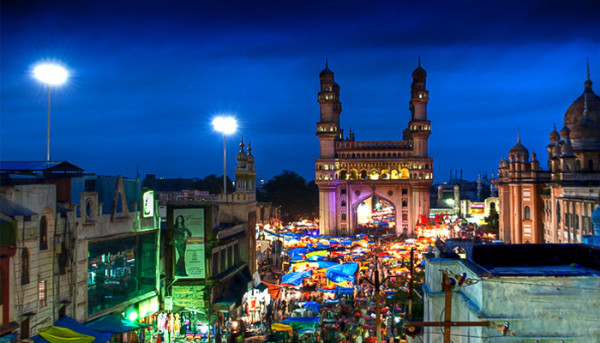 After offering prayers at Charminar, it is a hub for everyone to gorge on some food and even socialize. Other attractions that you must check out during Eid in Hyderabad include Mecca Masjid, Spanish Masjid, and Begumpet Mosque.
3. Kannur
From Kannur to Calicut, the whole of North Malabar region celebrates Ramadan with much fervor. The festivities begin with traditional folk dance performances and devotional songs sung after the first sighting of the moon.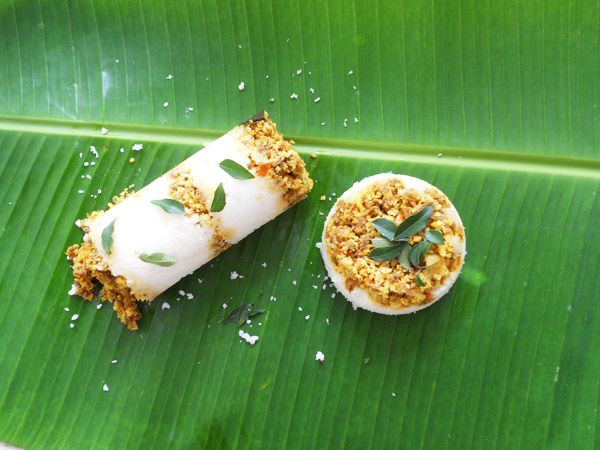 People throng the roadside stalls for Iftar specialties that you get there. Arikkidukku, Unakkai, and Erachi Puttu are some of the special dishes that you can enjoy there. Also, don't forget to try out some biryani there!
4. Rander
A small town in Surat district in Gujarat, Rander is home to Vohra Muslims, who are a community of traders. Most of these traders have been making a fortune by selling Burma teak in India. As you stroll through the streets in Rander, you'll be able to see some of the old houses made from this wood.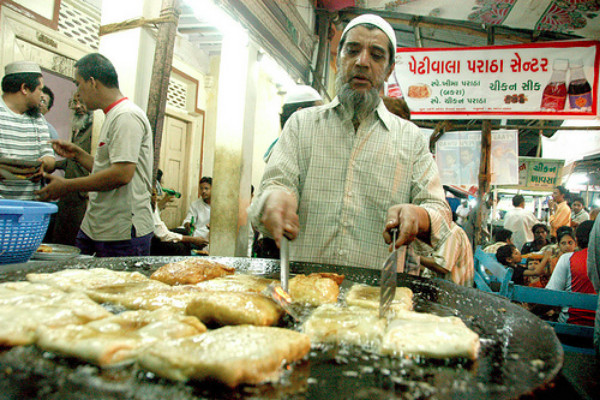 During Ramadan, they have a special bazaar where you'll find the usual chicken shawarma and chicken tikkas. But the main food specialties are some of the dishes inspired from the South East cuisine. Rangooni Paratha, Khausa (similar to Khowsuey) and Durian ice-cream are some of the dishes you should try out.
5. Indore
Indore's street food has always been a distinct part of the city's identity. During Ramadan, their street food markets are buzzing with activity until wee hours of the night.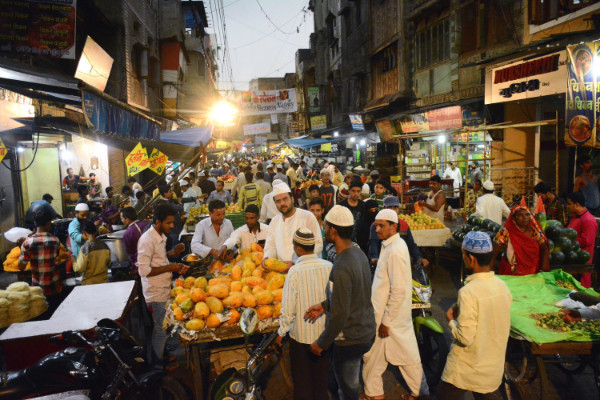 From mutton tikkis and haleem to faloodas, flavored sherbets and ice-creams, there is a lot to try out there. Their Mittha Samosa is a special dish that is mostly available only during Ramadan. This dessert features a samosa that is coated with a thick layer of caramel and has dry fruits mixed with the filling.
Apart from this, New Delhi, Lucknow, Srinagar, Mangalore, and Agra are some of the other cities where Eid celebrations are worth seeing. Have you been to any of these places during Ramadan? Tell us about your experiences and give us some food recommendations in the comments section below.
Image Credits: ajmerdargah.co.in, Shop Pirate, TwoCircles.net, Times of India, nisahomey.com 
Latest posts by Vibha Sharma
(see all)