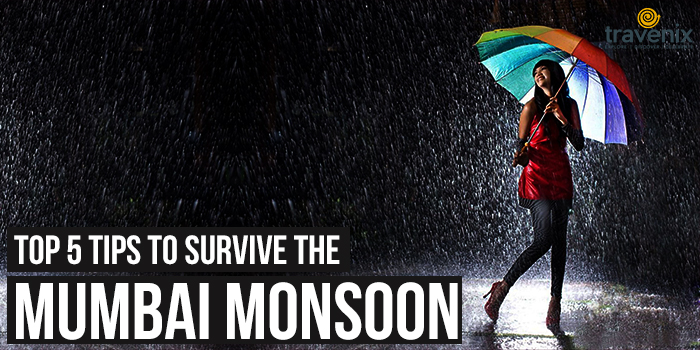 Top 5 Tips To Survive The Mumbai Monsoon
Mumbai collectively rejoiced last week when the first rains relived the city of the harsh summer heat. While the downpour did bring down the temperature considerably, monsoon in Mumbai isn't always kind. As the season progress, rains are known to cause chaos in Mumbai with waterlogging and disrupt public transport.
Surviving Mumbai's Crazy Rains
If you are yet to experience the changing moods of Mumbai's rains, you should keep in mind a few things to brave through the monsoon in Mumbai. We've compiled a few tips for you so that you don't find yourself getting stuck up anywhere when it is pouring outside.
1. Carry a special monsoon kit
Carrying an umbrella or a raincoat may seem like an obvious thing, but that's not where your monsoon preparation should end. What about your phones, tablets and other electronic gadgets?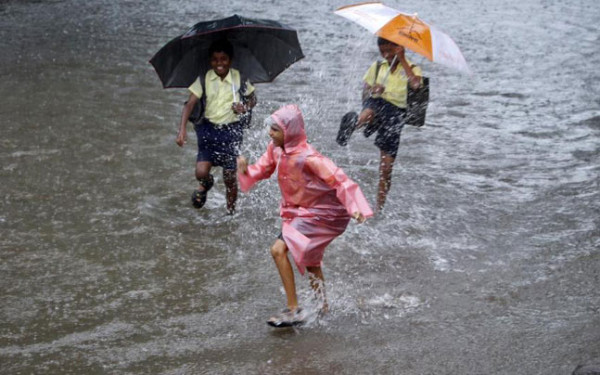 Carry small plastic bags or transparent zip pouches so that you can keep them all safe. Also, carry a bigger plastic bag to cover your laptop bag or handbag.
2. Wear suitable clothes and footwear
Nothing is more annoying than getting wet in the rain and then feeling damp all day. Cotton and line clothes are dear only during summer months. Chuck them out and opt for nylon clothes. Also, try to keep an extra pair of clothes and socks in your office, so that if you wet, you can always clean up well.
The roads tend to get slippery, so it's a good idea o stick to wearing sneakers or footwear that has a solid rubber sole. It's not only going to help you avoid the embarrassment of tripping at every step, but it'll also ensure that rain doesn't ruin your expensive leather footwear.
3.  Check weather updates before you make plans
Keep an eye out on the weather updates for the next whole week so you can plan your travel according. If you see heavy rains predicted for a particular day, leave for your destination a little early. Though it doesn't happen regularly, train networks may not function very smoothly.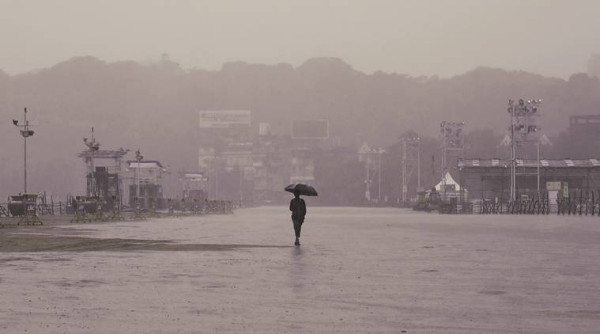 Even if you are traveling in your own car, water logging and potholes are something that will cause some delay; so leave in advance. Also, there are some areas that are particularly susceptible to flooding even if it hasn't rained much. If you are going anywhere near Elphinstone flyover, the Hindmata market in Dadar or Milan Subway in Santacruz, know that you'll have to face some waterlogging.
4. Stay wherever you are
If it's raining cats and dogs, it's a good idea to stay wherever you are. That means staying back in office even if your shift has ended. Staying back in the comfort of your office is way better than fighting the weather and trying to get back. That's when your extra pair of clothes can also come in handy. Check what the IMD forecast says, and if it seems like the rain gods aren't going to stop for a few hours, stay wherever you are. This is especially true if the local train network in Mumbai isn't functioning very smoothly.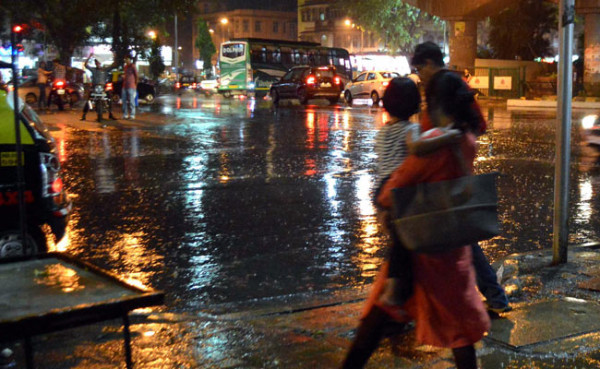 It doesn't break down often, and if it does, that means the weather is beastly. If you're at home, check with your office if you can work from home. Staying wherever you are is better than getting stuck somewhere. In case of emergencies, you'll also find people opening up their homes to give shelter to strangers. If you're stuck, take help. If you are safe, try to help others.
5. Resist the urge to gorge on street food
From vada pav, pani puri and pav bhaji to chicken tikkas and shawarmas, Mumbai's street food is what makes it an absolute heaven for foodies. You'll it everywhere. Upscale areas and the areas around malls are no exceptions. While seeing street food vendors selling delicious food can be tempting to make you try some of it, you need to fight the urge in monsoon.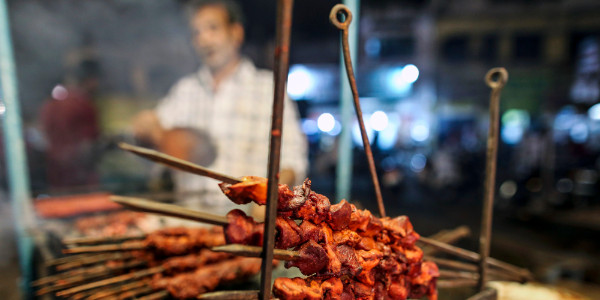 The season brings with it a series of infections and makes your digestive system vulnerable. Most street food joints are not very mindful of hygiene, so there tends to be a bacterial overload there. So, it is best to avoid street food altogether and seek comfort in your simple, home-cooked dal khichadi and roti subzi.
Do you have any other tips to share with your fellow Mumbaikars to get them through monsoon? Mention your suggestions in the comments section below. Your tips could help a newbie out.
Image Credits: India Today, NicerShoes, Dhiraj Singh/Bloomberg via Getty Images, The Indian Express, PTI
Latest posts by Vibha Sharma
(see all)