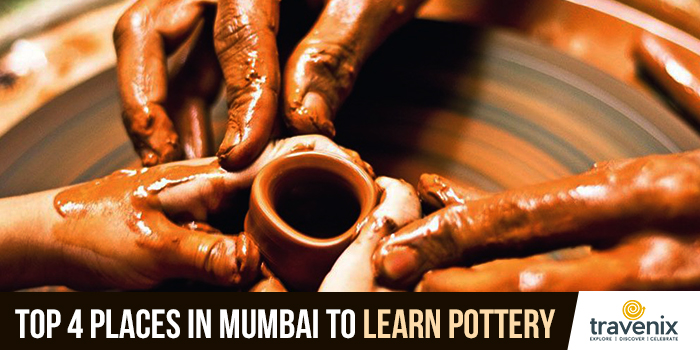 Top 4 Places In Mumbai To Learn Pottery
Painting, dancing, photography aren't the only hobbies that let your creativity flow. Pottery may not be one of the most popular hobbies out there, but many people they find the hobby relaxing and inspiring. Whether you're a beginner or a professional looking to hone your skills, we've listed down the best pottery classes in Mumbai for you.
Come Out And Clay Some More!

The best part is that you even get to take back all the pretty ceramic sculptures and handmade tableware you've made, after your class. If the prospect of turning the wheel and getting your hands dirty excites you, enroll yourself in a pottery class to get yourself a new hobby.
1. Mitti Clay Pottery Workshop
If you're a fan of delicate crockery and fine cutlery, chances are you might have come across some of the works of Vinod Dubey in restaurants in Mumbai. He takes large orders from restaurants, the remnants of which are even sold at his shop in Andheri, Shira Ceramics. Right next to it, is his pottery workshop he keeps his pottery wheels.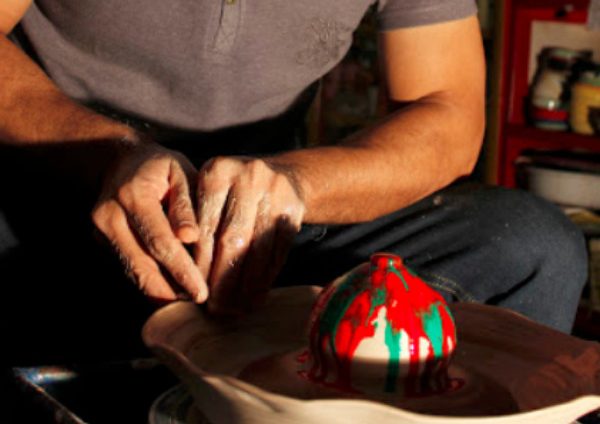 Driven by passion and a desire to spread the craft, he started conducting pottery classes to introduce others to this art form. They offer courses in making stoneware, terracotta and porcelain items as well as children's ornaments. They also conduct several workshops over weekends, so you can give it a shot and see if it interests you enough to take a plunge into it.
Where: 18, Jewel Shopping Centre, Vesava, Seven Bungalow, Andheri West
2. The Pottery Lab
Situated in a beautiful bungalow in Pali Hill, The Pottery Lab has a special space where you can see ceramic products made by the owner of the studio, Royal Goyal. In a career spanning 17 years, she has worked on installations and murals that are displayed in public as well as private spaces. She has also designed ceramic products for various lifestyle brands.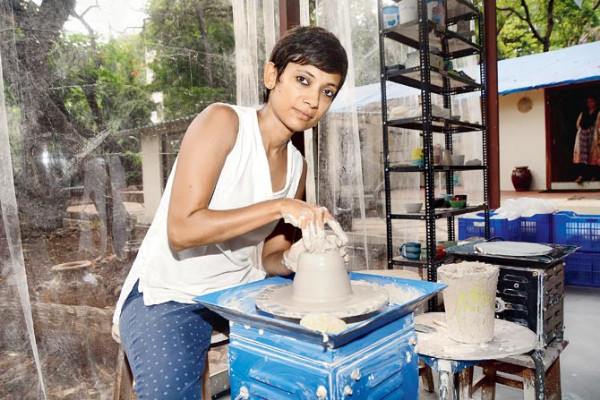 Her classes follow a five-week module where students can start with basics of pottery and gradually move up to advanced levels. Classes are conducted twice a week, and the fees for it is approximately Rs 10,000. For those who are short on time and want a crash course or a basic introductory class, they also have workshops every month. These three-day workshops cost approximately Rs 5,000.
Where: Temperance, 76, Nargis Dutt Road, Pali Hill, Bandra West
3. Blue Bulb
Looking to spend some quality time with your significant other while trying something new? Go for Blue Bulb's couple pottery classes. It may make for an unconventional date, but it could be a fun and relaxing experience. In the two-hour course, couples can learn the basic hand-building technique at the pottery wheel. Each of these classes costs around Rs 1500.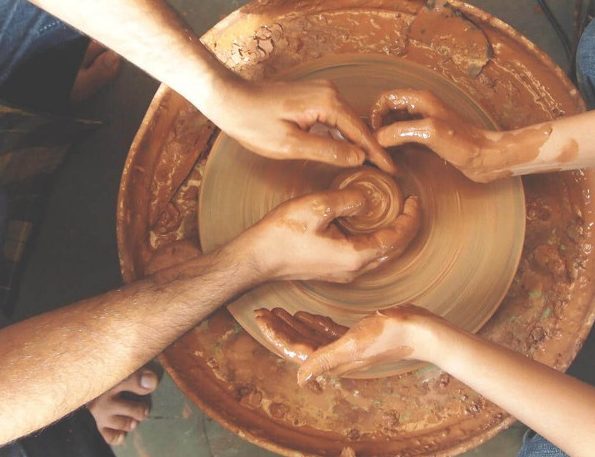 They have pottery classes in multiple locations in Mumbai. Chembur, Goregaon, Andheri, and Dadar are some of the areas where you can join them for these pottery sessions.
Where: Chembur, Goregaon, Andheri, and Dadar 
4. One Wheel Drive
One Wheel Drive's store at Grant Road has an impressive collection of 100% handmade stoneware ceramics tableware and decoratives. The owner, Anshu Dorairaj, also conducts pottery classes at the same studio. Right from pinching and coiling to even preparing clay human figurines, she teaches everything at her four-day courses.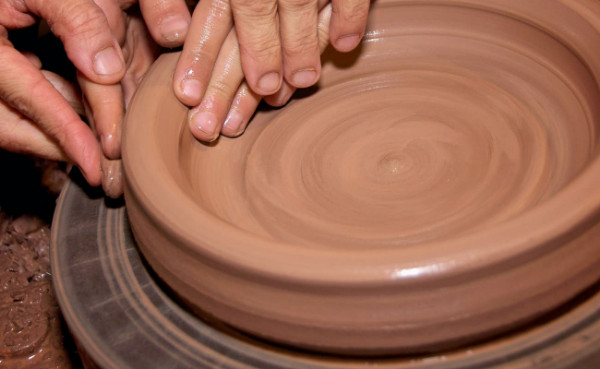 If you're a sincere learner whose thirst for knowledge doesn't get quenched in these workshops, you can also request her for an extension. She also conducts classes on Sunday so that busy professionals can find time to pursue pottery as a hobby in their free time.
Where: 400007, Grant Road West, Zoroastrian Colony, Grant Road
Are there any other pottery classes in Mumbai that we forgot to mention on this list? Do let us know in the comments section below. If you've taken a pottery class at any of these places already, do let us know more about your experiences in the comments section below.
Image Credits: Tanjo.ai, Thrillophilia, Mitti Clay Pottery Workshop, The Pottery Lab
Latest posts by Vibha Sharma
(see all)