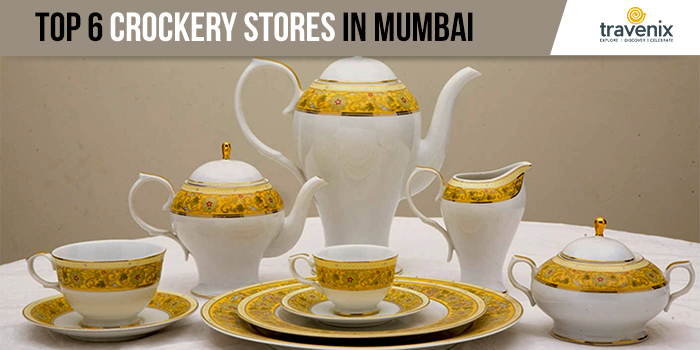 Top 6 Crockery Stores In Mumbai
From shiny glassware and vintage porcelain mugs to designer ceramic and stoneware plates, fancy crockery has the potential to give your kitchen as well as meals a fancy uplift. Whether you are planning a sophisticated wedding reception or a casual evening with friends, make sure you impress your guests with some beautiful crockery.
Aesthetics On Your Shelves
If you're the kind of host who wants everything done to perfection, even the smallest of things like the design and color of your coasters and teapots shouldn't be left out of your planning. It may seem like it would hardly make any difference to your event, but remember God is in the details! Check out the best crockery stores in Mumbai so that you can get your parties a shining revamp.
1. The Crockery Hut
Add a pop of color to your kitchen with The Crockery Hut's chic crockery. It's really like looking at art on your food plate. From quirky drawings on coffee mugs to beautiful floral designs engraved on bowls and plates, they have it all. If you're looking for gifting options for weddings or Diwali, check out their set of lacquered trays.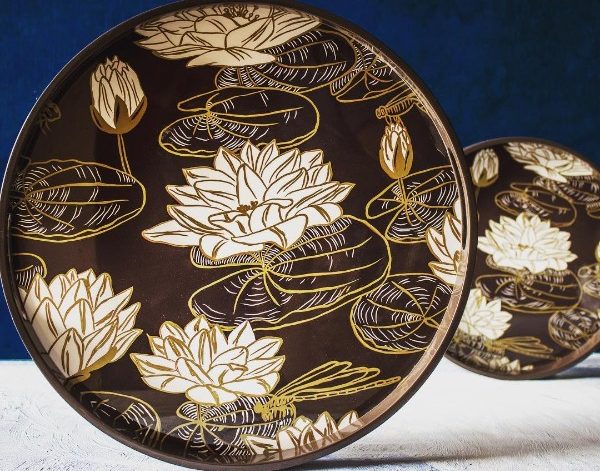 They are classy and affordable too. They also have some unique dinner sets in which all the components stand out because of their eccentric designs and can be used individually. But when put together, it creates an extremely trendy dinner set.
Where: Royal Gardens, Atria Mall, Ground Floor, Shop 15, Dr. Annie Besant Rd, Next to, Lotus Colony, Worli
2. Shira Ceramics
Shira Ceramics gets the credit for beautifying some of the best cafes and restaurants in Mumbai with its arty dinnerware. While the crockery collection is absolutely stunning, you can also request for different designs according to your requirements.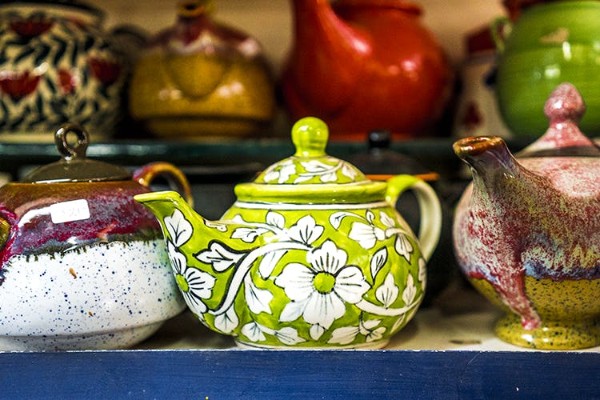 If you are ordering a bulk amount of 50 pieces or above, they will customize your crockery. The owner of this store, Vinod Dubey, loves pottery and is quite passionate about his work. You can join him at his pottery classes too to make some fancy pots yourself!
Where: 17/18, Jewel Shopping Centre, J P Road, Versova, Andheri West
3. Noritake China
This Japanese brand has been in India for more than 20 years and is known for its premium quality dinner sets, tea sets, vases, and mugs. Their simplistic designs are great for a somber look while their dinner sets embellished with gold and platinum stand out for their regal touch.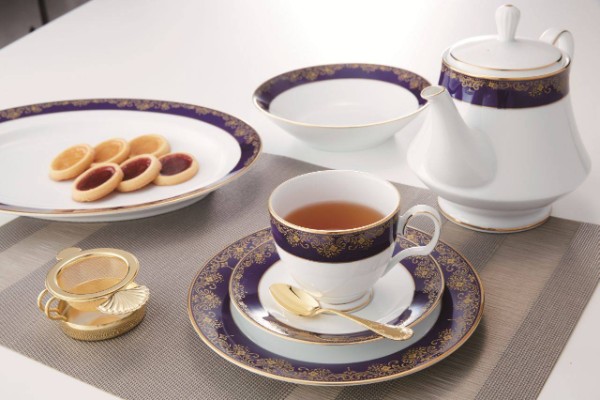 Nita Ambani is one of the elites who is known to be a fan of their crockery. While their crockery is definitely exquisite, it is very expensive too.
Where: Shop No.4, Nasrullah Terrace, Nepean Sea Road, Malabar Hill
4. Crawford Market
Crawford Market is a treasure for anyone looking for a good bargain for some delicate crockery. It is lined with shops where you can find sophisticated wine glasses, large beer mugs, funky teacups, royal glass goblets, printed plates and more. It's a wholesale market, so it has everything that can jazz up your kitchen and crockery counters.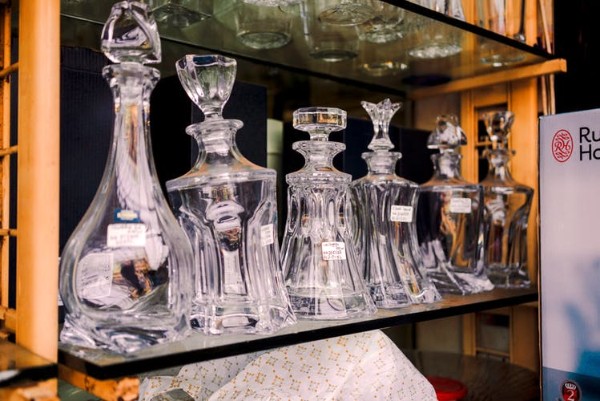 All of it is available at throwaway prices, but to get the best deal, you'll have to polish your bargaining skills. Crawford Market is a maze of bylanes selling cosmetics, kitchenware, electronics and more. It's easy to get lost there, so just ask for Sheikh Memon Street. SB Crockery Centre, Flora Collection, MM Khan Altaf Crockery, Must Have Crockery are some of the shops and stalls that you should look out for.
Where: Dhobi Talao, Chhatrapati Shivaji Terminus Area, Fort
5. Onestop
Onestop should be your go-to destination when you are looking for different varieties in copperware, ceramicware, woodenware, and glassware. From your tablespoons and bottles to bowls, plates, and even premium dinner sets, Onestop has everything covered under one roof.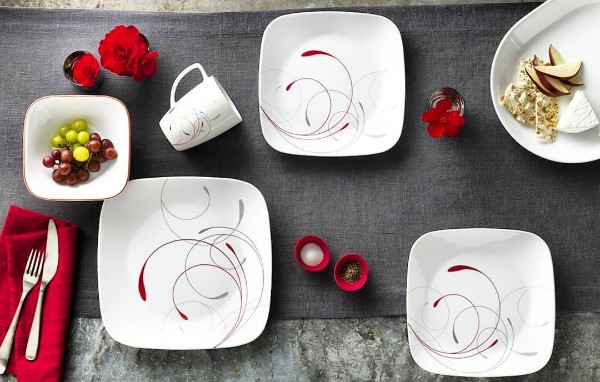 They even have some great environment-friendly crockery options; wooden spoons, bowls, forks, and skewers are all available there. Along with this, they also have other kitchen appliances, so if you're just setting up a new home in Mumbai, make sure you make a trip to this store.
Where: Mulund, Thane, Andheri, Kurla, Goregaon, Kopar Khairne, Charni Road
6. Good Earth
A well-known brand in luxury retail, Good Earth prides itself in promoting Indian heritage through its designs. Even their crockery designs draw inspiration from the majestic howdah elephants and the rich natural beauty of the Indian Ocean.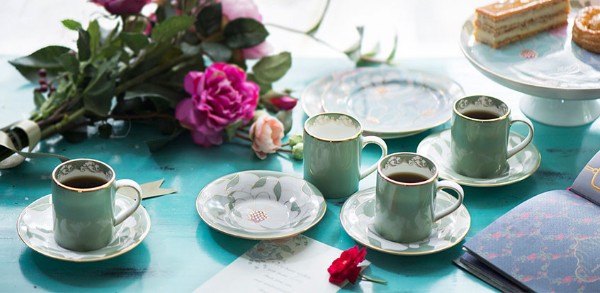 Their latest Indus fine bone china collection has gorgeous designs in emerald, turquoise, and aquamarine, all of which are inspired from the scenic Periyar Lake. Along with fine crockery, their intricately carved lanterns, fanciful bath towels and floral wall covers are stunning too. It is one of the best luxury furniture stores in Mumbai and so the prices are on the higher end as well.
Where: Juhu, Colaba, Lower Parel
If we missed out on your favorite crockery store in Mumbai, do let us know in the comments section below. We'd love to hear more suggestions and reviews from you.
Image Credits: LBB, Good Earth, Onestop, Noritake
Latest posts by Vibha Sharma
(see all)