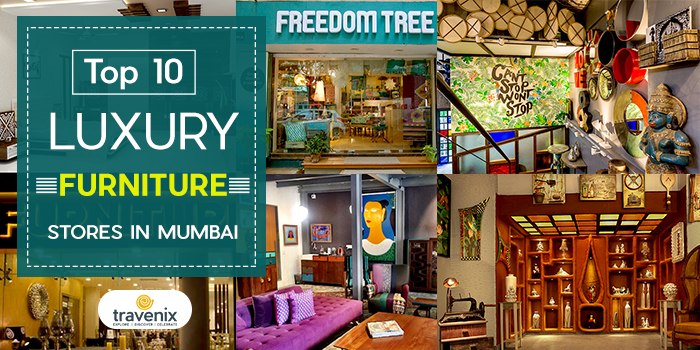 Top 10 Luxury Furniture Stores in Mumbai – Imported and Indian Furniture
If you're looking to refurnish your home in Mumbai, then why not do it in style with some luxury furniture? Furnishings and the decorations of a home make it what it is and some good-looking furniture is definitely bound to lift your spirits too.
Luxury Redefined at Home
Many stores sell high-end furniture which you can probably only find in some 5 star hotels in Mumbai. With a lot of great furniture stores in the city, it can be quite a task to zero in on the best few. We have done the research and come up with the best stores in Mumbai for luxury furniture.
1. BARO
The same people behind the popular Blue Frog have kick-started BARO with works curated specially by Srila Chatterjee from Siddharth Sirohi's beautiful designs. Furniture here is made from reclaimed old teak wood and redesigned to give a modern look. They also hold various talks and workshops on furniture here.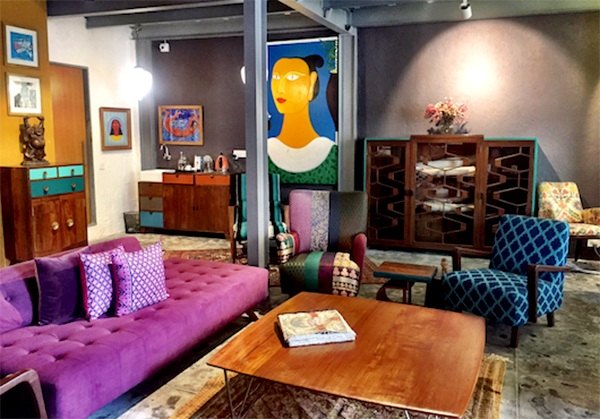 Location: Sun Mill Compound, 12, Lower Parel Bridge, Lower Parel, Mumbai
2. Freedom Tree
This quirky store tucked away in Bandra was founded by Latika Khosla and the specialties of this place are their plethora of designs, which are produced by a special team of designers. They have everything up for grabs, right from crockery to beds and sofas.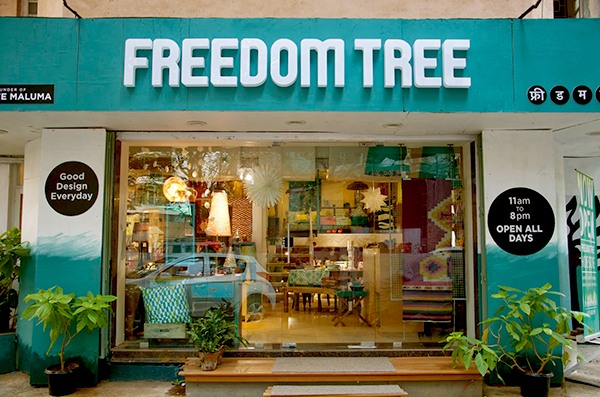 Location: Bandra Breeze, Plot No. 57/A, 23-28, 28th Road, Bandra West, Mumbai
3. Magnolia Home Décor
This lavish store is owned by Maulika Gandhi and houses some of the finest wooden décor available in Mumbai. You can be assured that your furniture is unique when you buy it from here as the pieces are individually chosen by Maulika herself and rarely repeated. Right from bedsheets to designer lamps, you can find everything you like if you have a huge budget.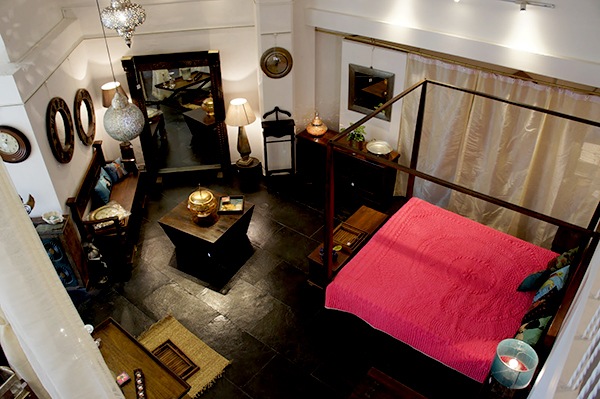 Location: Magnolia, 83/C, Hansraj Pragji Building, L. N Papan Marg, Off Near Naka, Dr. E. Moses Marg, Worli, Mumbai
4. Astral Luxury
Located in Santacruz, Astral Luxurious Furniture offers home décor with a touch of class and elegance. They have been in business since 1977 and you can find exclusive designs made to perfection here. It is the hub for design inspired brands from around the world like Nieri and Cappelletti.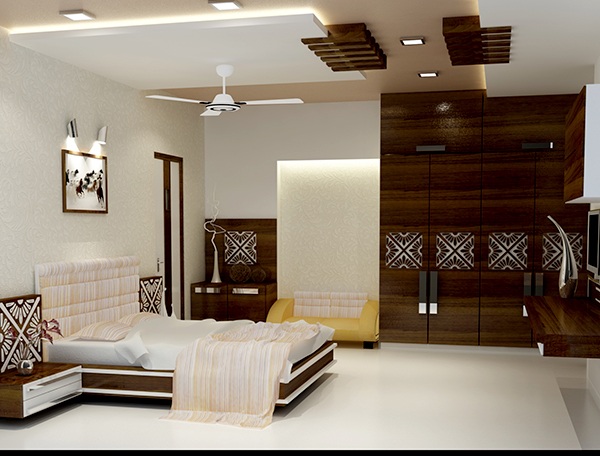 Location:  #9, Rameshwar Building, SV Road, Santacruz (W), Mumbai
5. Good Earth
This store has a wide range of colorful décor that can find a way into your home and make it lively! With some of the finest quality items up for grabs, you can be assured that your home is getting the best furniture possible. Known for its upholstery and cushions, Good Earth's products find their way into bedrooms of all those who come shopping here; you simply cannot say no to them!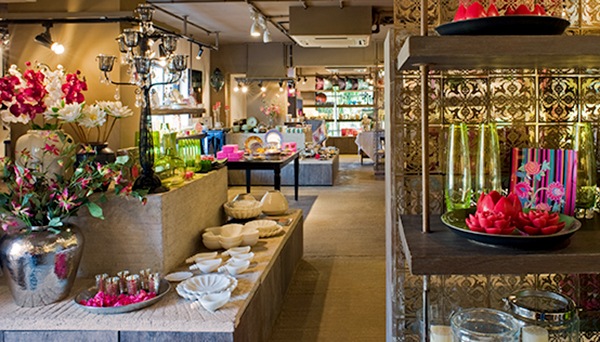 Location: Juhu– R/154, Ground Floor, Juhu Tara Road, Opposite JW Marriott Hotel, Juhu, Mumbai
Lower Parel– 11-12, Raghuvanshi Mills Compound, Senapati Bapat Marg, Lower Parel, Mumbai
6. Furniturewalla
Founded by Farhan Furniturewalla in 1999, this store has expanded its reach across the nation and offers 14 luxurious collections of décor handpicked by Laila and Farhan Furniturewalla. They make haute living available in India and have furnished lakhs of homes across the years.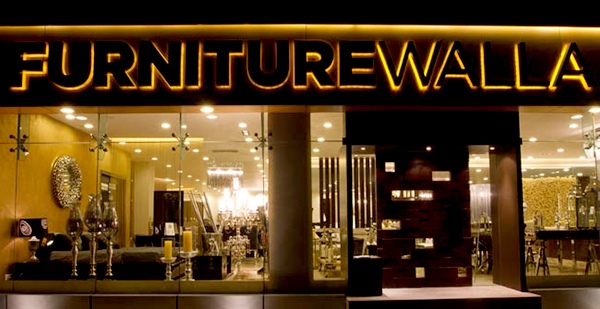 Location: 55, Dr. E Moses Road, Worli, Near Four Seasons Hotel, Mumbai
7. Address Home
Some of the most modern and swanky items have found their way into Address Home and you can feast your eyes on them every time you visit them. Grand chandeliers and tapestries can be found here in plenty. For those with an eye for detail and a subtle taste, this is the perfect place to shop away.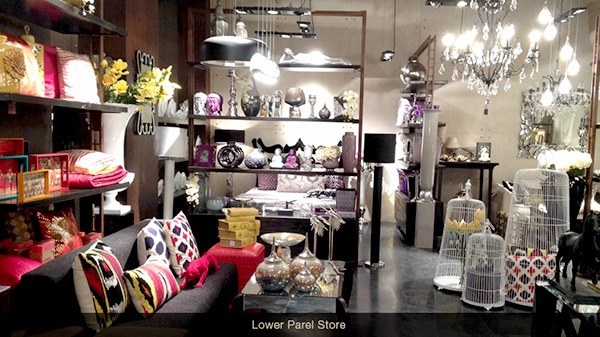 Location: Andheri– Unit No. 6 & 7, Laxmi Plaza, Laxmi industrial Estate, New Link Road , Andheri West, Mumbai
Lower Parel– Block No: 14, Raghuvanshi Mills Compound Senapati Bapat Marg, Lower Parel, Mumbai
8. Taherally's
Antique furniture lovers are sure to fall for this place instantly. With some of the most expansive collections of vintage classics in the city, Taherally's is the perfect place for collectors. Here, you can find some of the most unique décor items from around the world. In this business since 60 years, this store has served thousands.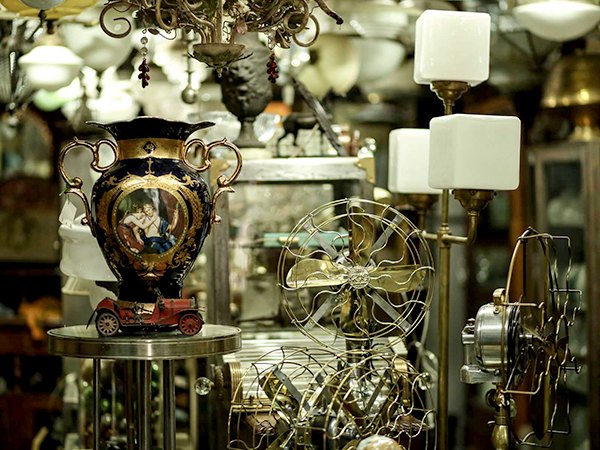 Location: 28 Mutton Street, Near Two Tank, Mumbai
9. The Peacock Life
Located in Bandra, this store is one of the best aggregators of unique and quirky décor pieces. Right from small tables to wall hangings, you can find furniture for every nook and corner of your home here. If you love to decorate your home, this is the place to head over to.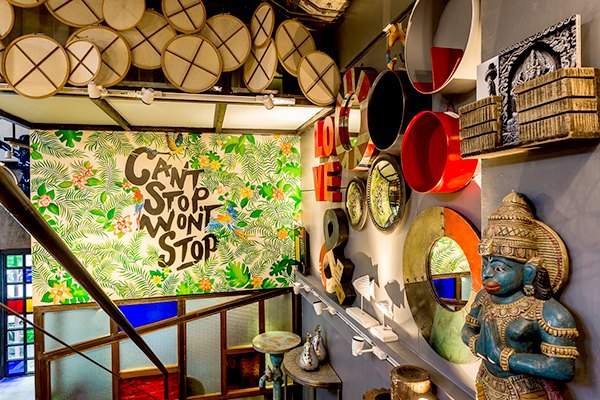 Location: 31N, New Link Road, Laxmi Industrial Estate, Andheri West, Mumbai
10. Sidewalks of the World
This is the place where you can find décor pieces from around the world, especially France, Italy and Germany. You'll see some of the finest couches and coasters that Europe has to offer right here in Mumbai at Sidewalks of the World and we kid you not, it is very difficult to stop yourself from purchasing them!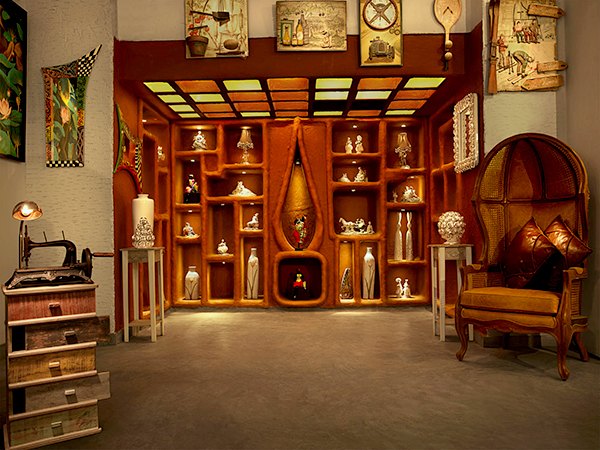 Location: Rose Minar, 87, Chapel Rd, Mount Mary, Bandra West, Mumbai
All your luxury furniture needs can be achieved when buying furniture from these elite stores. If you have purchased your furnishings from any of the above stores, do share your reviews in the comments below.
Image Credits: Brown Paper Bag, Bombay Jules, Good Earth, Address Home, CNN Traveler, Peacock Life, India Today, Astral Luxury.
Latest posts by Vibha Sharma
(see all)